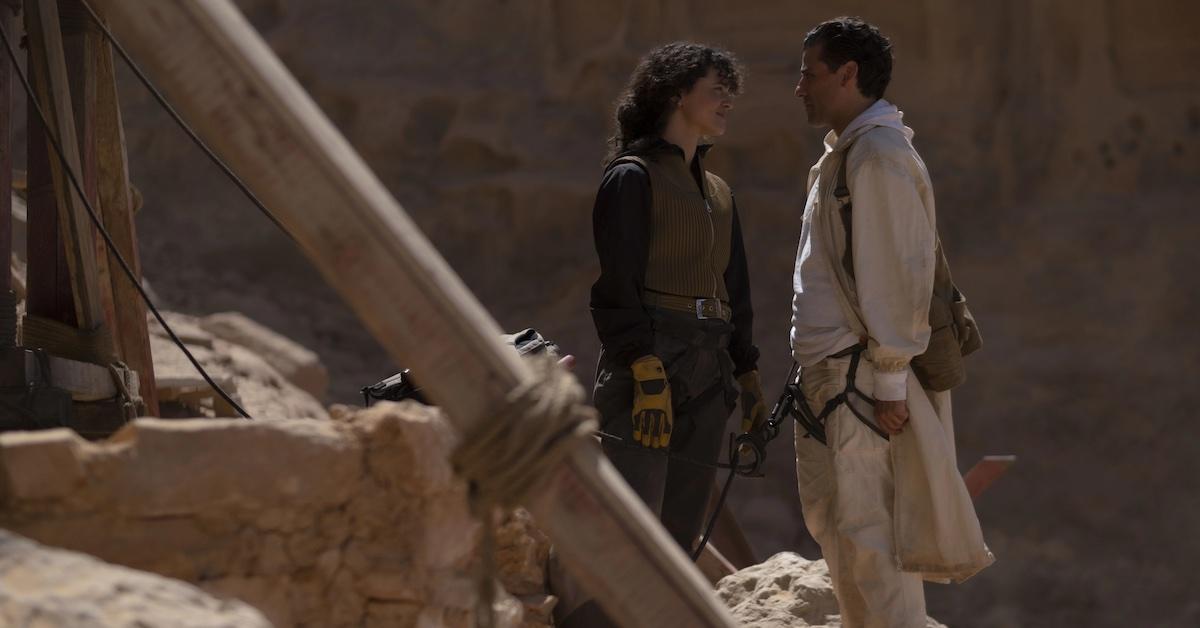 Moon Knight Has a Girlfriend in the Comic Books — Is She in 'Moon Knight'?
Now that Moon Knight is here on March 30, everyone wants to know who Moon Knight's love interest is going to be. Played by Oscar Isaac, Moon Knight is another heartthrob to add to the Marvel roster of heroes. Moon Knight himself is more of a vigilante, but many great heroes begin as vigilantes.
Article continues below advertisement
But it seems like the new Disney Plus series is veering away from its comic book source material. In the Marvel comics, Moon Knight does have a love interest: Marlene Alraune. So who is Marlene and will she be in Moon Knight?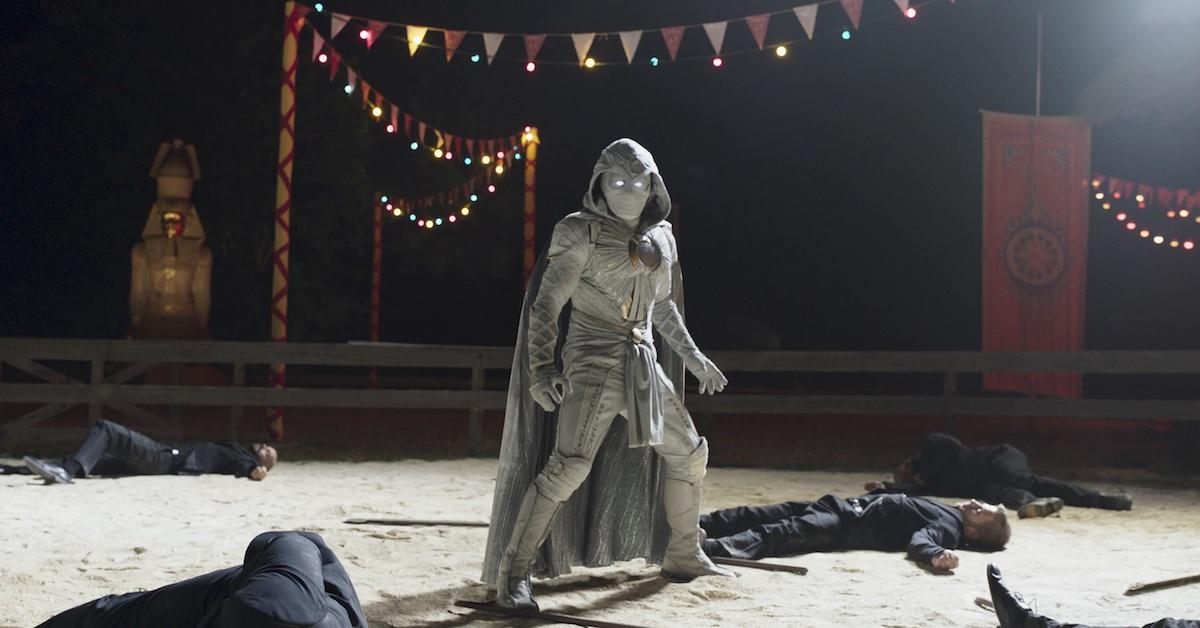 Article continues below advertisement
Marlene Alraune is Moon Knight's love interest, but she's not in Disney Plus's 'Moon Knight.'
In the Marvel comic books, Marlene Alraune is known as Marc Spector's love interest, but she is basically Moon Knight's muse. The daughter of archaeologist Dr. Peter Alraune, Marlene meets Marc after he saves her from the mercenary terrorist and villain Bushman. However, Marc can't save Peter and can't fully defend himself against Bushman, who leaves Marc mortally wounded in the desert. While lying near death, Marc encounters Khonshu's spirit and becomes Moon Knight.
But it's not until Marc and Marlene fall in love that Marc truly embraces his Moon Knight persona. Marlene simultaneously takes on the roles of damsel in distress and muse. In the comics, Marc begins using his other personas — Steven Grant, the financier, and Jake Lockley, the cab driver — to achieve Moon Knight's goals.
And Marlene is there to support him. She even goes undercover as an agent to help take down villains and hires Luke Cage and Iron Fist to track down Moon Knight when he goes rogue.
Article continues below advertisement
However, between Moon Knight's multiple personalities and vigilante lifestyle, the relationship becomes too complicated and dangerous for Marlene. So, Marc decides to settle down with Marlene in Steven's well-to-do lifestyle.
Article continues below advertisement
That's not the end for them though — Marc and Marlene have many more ups and downs as Marc gets continually pulled back toward Khonshu. Despite Marlene's importance in Moon Knight's story, though, she doesn't seem to be in Moon Knight.
The only main female character listed in 'Moon Knight' is named Layla El-Faouly, so she could be Moon Knight's love interest.
Played by May Calamawy, Layla El-Faouly is a new character in the MCU. However, her name bears some resemblance to Abdul and Mehemet Faoul, as pointed out by a sleuthy Redditor. The Redditor posits that Layla will actually be a combo of Marlene and Mehemet Faoul. In the comics, Mehemet follows in his father's footsteps to become the Scarlet Scarab, who is ultimately defeated by Thor.
Article continues below advertisement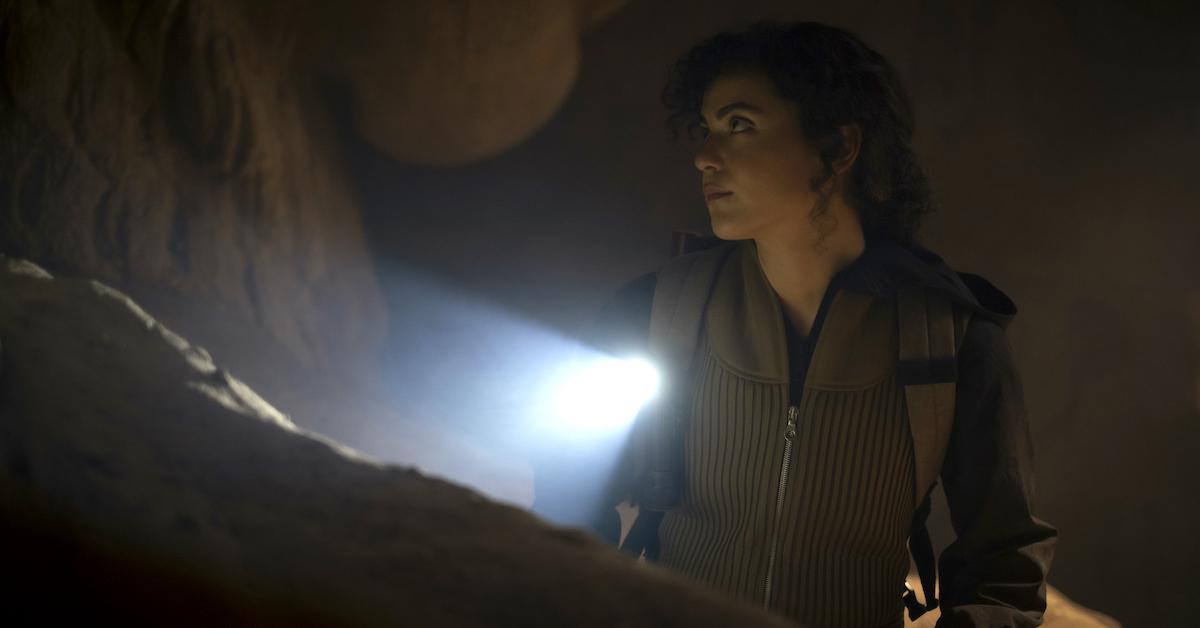 Because both Abdul and Peter are archaeologists, it's possible that Layla's father in Moon Knight could be more like Abdul, with a fun villainous backstory. Turning Moon Knight's love interest from a damsel in distress into a potential equal with her own complicated backstory would be a fun move for the Marvel series.
Will Moon Knight truly be able to transcend archetypes with its new MCU character?
Tune into new episodes of Moon Knight, which drop every Wednesday on Disney Plus starting on March 30.