Titania and She-Hulk Are Constant Rivals — How Does Their Strength Compare?
Is Titania stronger than She-Hulk? The two are constant rivals in the original comics, and they're both set to debut in the MCU soon.
The Marvel Cinematic Universe is gearing up to introduce She-Hulk into official canon. Tatiana Maslany will portray Jennifer Walters in the upcoming Disney Plus series. After receiving a blood transfusion from her cousin Bruce Banner/Hulk (Mark Ruffalo), Jennifer gains her own Hulk-like abilities. She finds herself balancing her law career and specializing in superhuman cases all while keeping her new powers in check. But behind every great hero is a dastardly villain — namely Titania.
Article continues below advertisement
She-Hulk's rival will soon make her own live-action debut in She-Hulk: Attorney at Law. She-Hulk fans will undoubtedly recognize Titania as one of She-Hulk's most notable rivals. But is Titania stronger than She-Hulk?
Article continues below advertisement
Is Titania Stronger than She-Hulk? Here's what we know.
In the original comics, Titania's alter ego is that of Mary MacPherran. As a woman who grew up as a victim of bullying, she leaps at the chance to become a supervillain after the villainous Doctor Doom approaches her with an offer of power. As Titania, she possesses immense superhuman strength and stamina and has high durability against physical injury. She would find herself squaring off against heroes like the X-Men, and even bested them to a degree. Then she met She-Hulk.
Despite their comparable levels of strength, Titania had trouble against the might of She-Hulk in a one-on-one fight. Coming out the loser from their first encounter, Titania began actively seeking out rematches against her in order to prove her strength. Throughout their many fights, Titania would often lose against She-Hulk, and their rivalry quickly became personal for her. Even after immense training, Titania still lost to Jennifer after the hero achieved her own new heights of power.
Article continues below advertisement
Titania's strength pales in comparison to She-Hulk's. In fact, Titania becomes so obsessed with beating her that she once resorted to desperate measures. During one fight, Titania uses the Power Stone against her rival. She is able to defeat She-Hulk once, but the latter eventually takes the Power Stone from her and puts her away for good.
If Titania needs an Infinity Stone to even stand a chance of defeating She-Hulk, that says all you need to know about how much stronger She-Hulk is.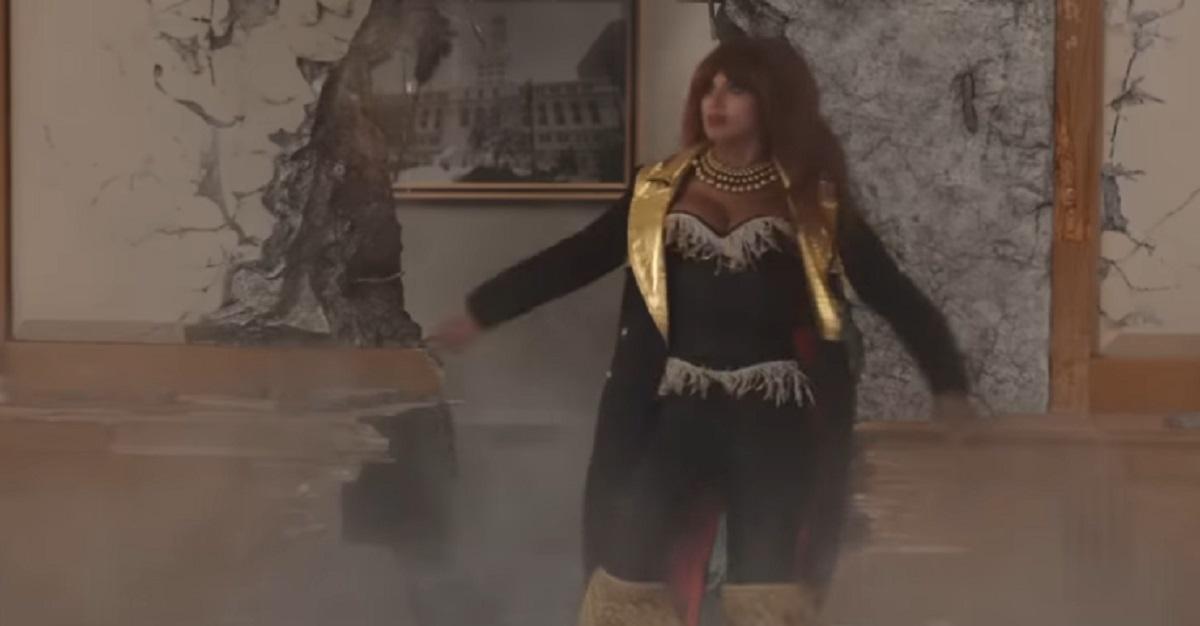 Article continues below advertisement
Jameela Jamil is set to bring Titania to life in the MCU.
Titania will soon be introduced to the Marvel Cinematic Universe in She-Hulk: Attorney at Law. She will be portrayed by Jameela Jamil, who is perhaps best known for her role as Tahani Al-Jamil in NBC's The Good Place. While her appearances in the first trailer are brief, we already see her duking it out with Jennifer Walters in the middle of a courtroom. There's little we know about her character so far, but it's unlikely that her origin story will be the same as the comics.
However, if her rivalry with She-Hulk is anything like it is in the comics, then Jameela's Titania might be in for a hard time.
She-Hulk premieres on August 17 exclusively on Disney+.