Fans Are Comparing the CGI in the 'She-Hulk' Trailer to 'Shrek' and 'Wicked'
Fan comments after the 'She-Hulk' trailer release suggest that it has pretty bad CGI. Are we watching a cartoon character or a Marvel hero?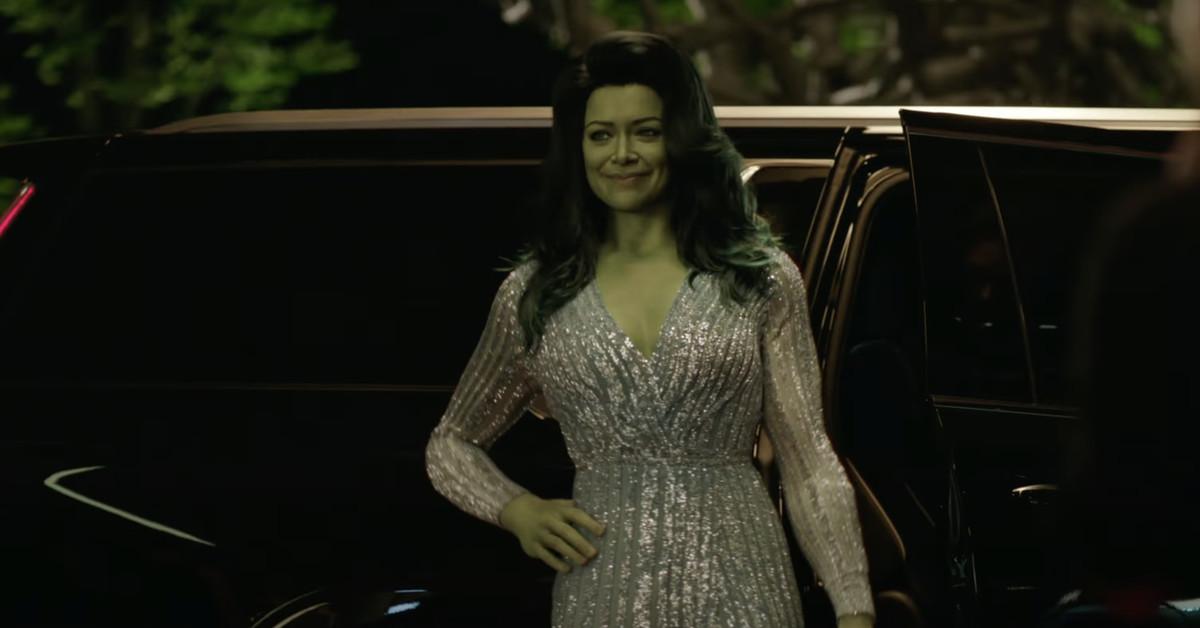 We've all been highly anticipating Marvel's next series, and after Ms. Marvel, we're going to go straight into She-Hulk: Attorney at Law. And while there are plenty of exciting easter eggs, the trailer is also pretty laughable to many Marvel fans. The MCU is known for its incredible action sequences and CGI, but something is decidedly off about the female form of earth's mightiest hero.
Article continues below advertisement
It's hard to put our finger on it, but watching Tatianna's She-Hulk is straight-up uncomfortable. She looks like a cartoon in reality; she's basically just a green person. Are we watching Elphaba from Wicked or a Marvel superhero? Because honestly, she doesn't seem far off from a kitschy musical character. So what's up with the bad CGI in She-Hulk? Some fan comments are pointing out the disparities in a hilarious way.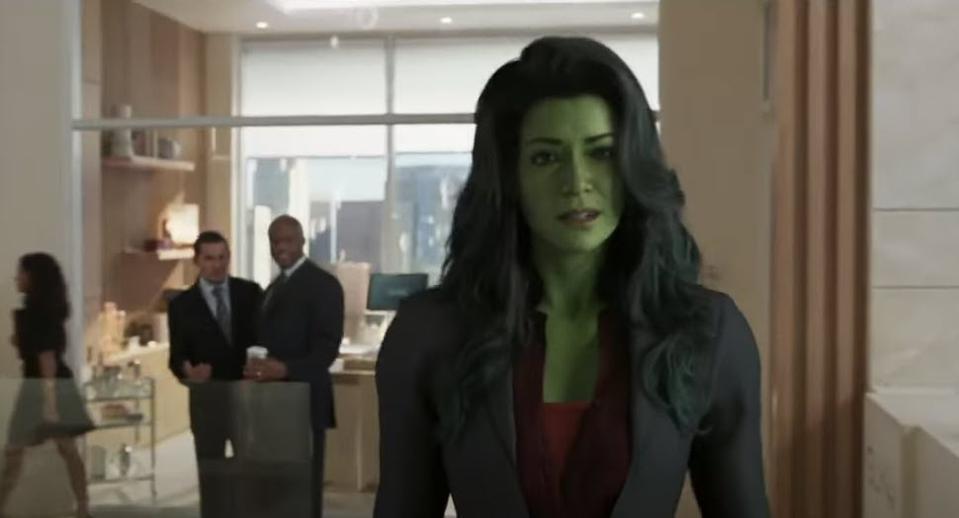 Article continues below advertisement
Yes, the CGI in 'She-Hulk' is bad, even laughable, according to experts and fan comments.
Everyone seems to agree that She-Hulk's rendering is, in the very least, disappointing. She isn't buff and veiny like the Hulk. Her movements are almost reminiscent of the terrible CGI that made Cats notoriously bad. We know this is no fault of Tatianna Maslany — when she's just Jennifer Walters, her acting and physical movements are completely natural. But there's just something ineffably unnatural about She-Hulk, and it's not just that she's a green-tinted woman.
Article continues below advertisement
According to Inverse, visual effects are extremely expensive, and the industry isn't doing much to accommodate this. "It's that cliché: Fast, cheap, and good. Pick two," director Kerry Conran explained. "Productions expect you to deliver on all three, but that doesn't exist."
Because She-Hulk has a more limited budget than a big blockbuster film, the VFX may be tough to deliver. On the other hand, since there's still months before its release, the trailer might not be the series's final product when it comes to She-Hulk's CGI.
Some fan comments have even compared She-Hulk to a live-action Fiona from Shrek. Another fan explained, "Live action She Hulk doesn't have exaggerated enough proportions to look like she really merits being CG, so she just ends up looking kind of like a pointlessly uncanny valley larger-than-the-average human woman." Another fan shared the meme of the drawing of the horse, often used to describe the progression of Game of Thrones seasons to share the progression of Marvel's CGI.
Article continues below advertisement
Let's just cross our fingers that like She-Hulk's transformation, the CGI will eventually get smoother, too.
She-Hulk is set to release on August 17 on Disney Plus.