Will Ezra Miller Continue Playing 'The Flash'? Here's What We Know
By Lizzy Rosenberg

Aug. 21 2020, Updated 11:17 a.m. ET
While we all thought Ben Affleck was no longer planning to play Batman in DC's superhero films, it was announced in late August that the 48-year-old actor is reprising his iconic role in the 2022 superhero film The Flash. And while we're excited to see *Batfeck* once again, we can't help but wonder if Ezra Miller is going to resume his character of the titular Flash. Here's what we know regarding the 27-year-old's plans.
Article continues below advertisement
Is Ezra Miller returning to the DC film?
Those planning to tune into the DC FanDome virtual convention on Aug. 22 will apparently be seeing Ezra Miller promoting the 2022 film The Flash, according to Cosmic Book News. 
DC Comics took to TikTok with a video of the actor holding a cat and pointing to some text which read, "DC Fans, you've got the power! It's time to suit up! #DCSuitUp," which was followed by a tweet with a similar message.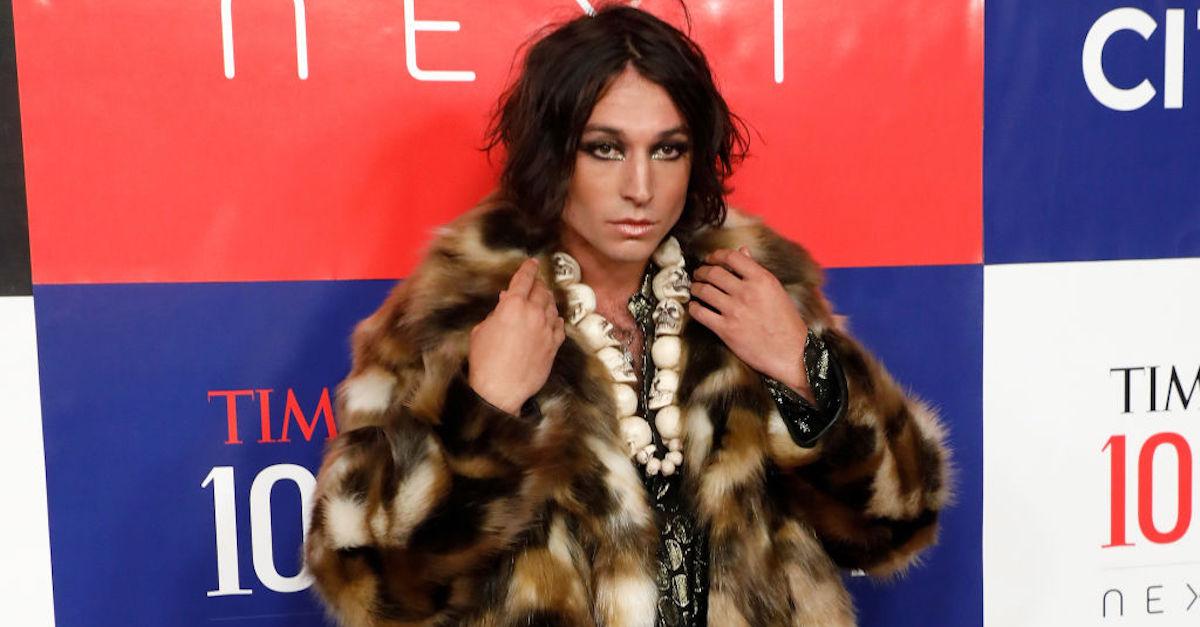 Article continues below advertisement
"The Speed Force is for everyone around the world. Including cats. #DCFanDome only on Aug. 22 #DCSuitUp #EzraMiller #TheFlash," the tweet read. DC Fandome is taking place on Aug. 22, and the film itself has a June 3, 2022 release. Fans weren't sure if the actor was returning to the film at all, so this comes as major news.
Article continues below advertisement
Many are surprised Ezra is returning to 'The Flash' after facing controversy.
Ezra faced tremendous controversy in April 2020, when an unsettling video from a bar in Reykjavik, Iceland surfaced online. The 7-second recording shows the actor talking to a young woman, saying: "Oh, you wanna fight? That's what you wanna do?" The woman seemed to be jokingly preparing for a "play fight," but in response, Ezra grabs her by the throat and throws her to the ground.
The person recording the video then says, "Woah, bro. Bro," before the video ends. According to Variety, a close source confirmed it was a serious altercation, despite several thinking it was a joke. Ezra was then reportedly escorted out of the bar.
Article continues below advertisement
The bad publicity may have led Ezra to losing future roles.
Understandably Ezra's choking video was not taken lightly, and after that, he faced the possibility of losing acting gigs. According to We Got This Covered, his Fantastic Beasts character, Credence Barebone might now be killed off in the spinoff Harry Potter franchise, despite the fact that Credence's character was apparently quite important to the wizarding franchise.
The rest of the internet also desperately wanted Ezra Miller canceled, according to Newsweek, and they had hoped he would be thrown out of the popular DC franchise. However, it seems like that may not be the case just yet.
As previously mentioned, The Flash will be released in June 2022, and it seems like we'll be seeing a handful of familiar faces, from Ben Affleck to Ezra Miller. Needless to say, we wish it would come in a flash.