Kamran's "Mother" Could Be the Key to Unlocking Kamala's Powers in 'Ms. Marvel'
At the end of 'Ms. Marvel' Episode 2, we meet Kamran's mother. But something seems sinister about her. Who is she and what is her role in the comics?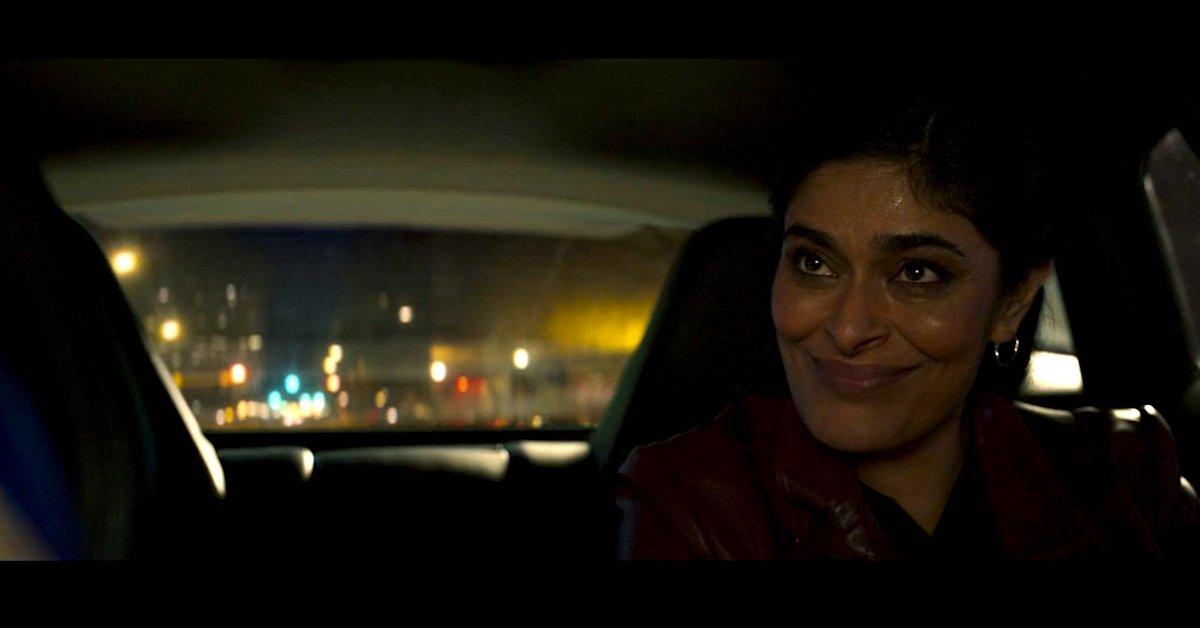 Spoiler alert: This article contains spoilers for Disney Plus's Ms. Marvel Episode 2, as well as some spoilers for the comics.
We're officially in the thick of Ms. Marvel after its second episode, "Crushed." The Disney Plus series follows Kamala Khan (Iman Vellani) as she discovers that she has powers within her. At the same time, she meets a new kid in school, Kamran, who seems to catch everyone's eye. But as a fellow Pakistani student living in Jersey City, Kamala and Kamran (Rish Shah) have a lot to bond over.
Article continues below advertisement
When Kamala gets into some hot water with Damage Control, Kamran is there to save her, but with a mysterious woman in the back seat of his luxury car. Kamran introduces the woman as his mother, but who exactly is she? Is she a major player in the Marvel comics?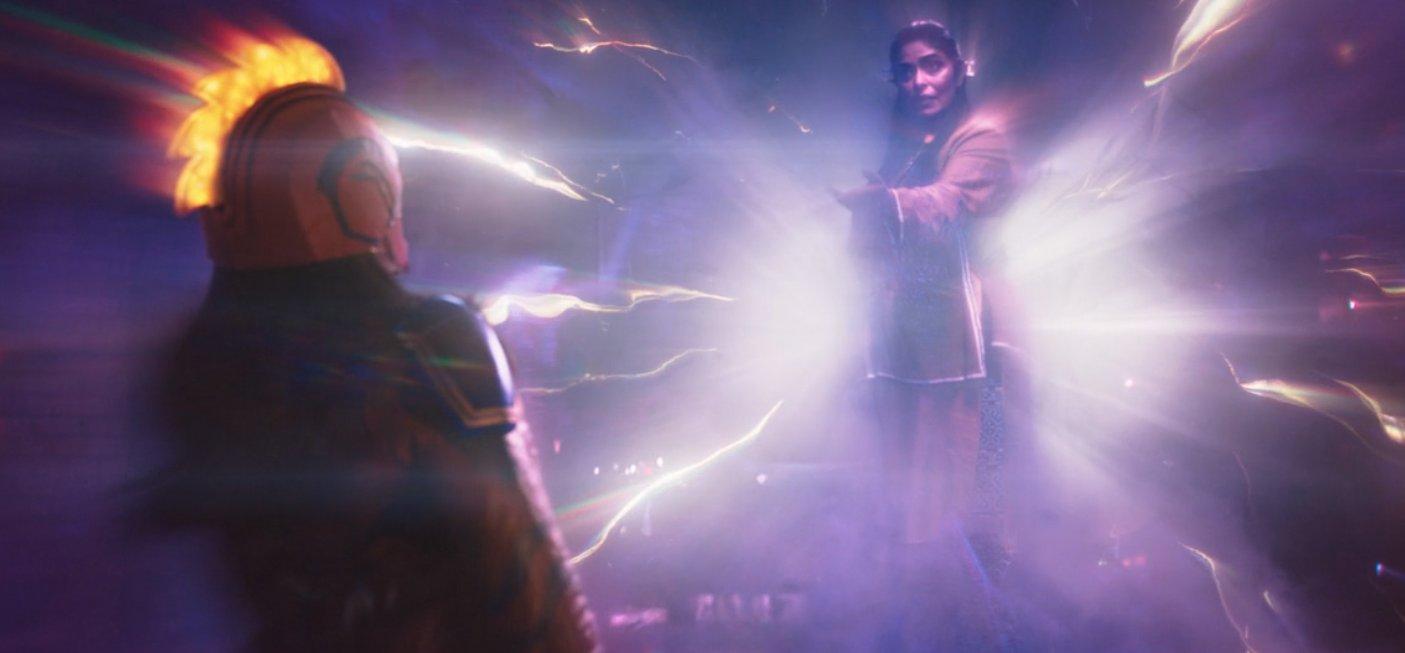 Article continues below advertisement
Kamran's mother makes an appearance at the end of 'Ms. Marvel' Episode 2.
The first appearance of Kamran's mother, Najma (Nimra Bucha), isn't actually when Kamran picks Kamala up in his car at the end of the episode. In fact, Kamala sees Najma twice beforehand in the episode when she has mysterious visions. Even though the episode is titled "Crush," the deeper storyline here seems to be about Kamala trying to uncover her roots.
While at first, she believes the bangle from her grandmother is what gives her powers, she realizes that her powers come from within, and the bangle simply unlocked them. We learn that Kamala's grandmother Sana escaped on the last train to Karachi during the partition of India in 1947. But when Kamala asked about Sana's mother, Kamala's mother said that she brought shame onto their family, and refused to speak of her.
Article continues below advertisement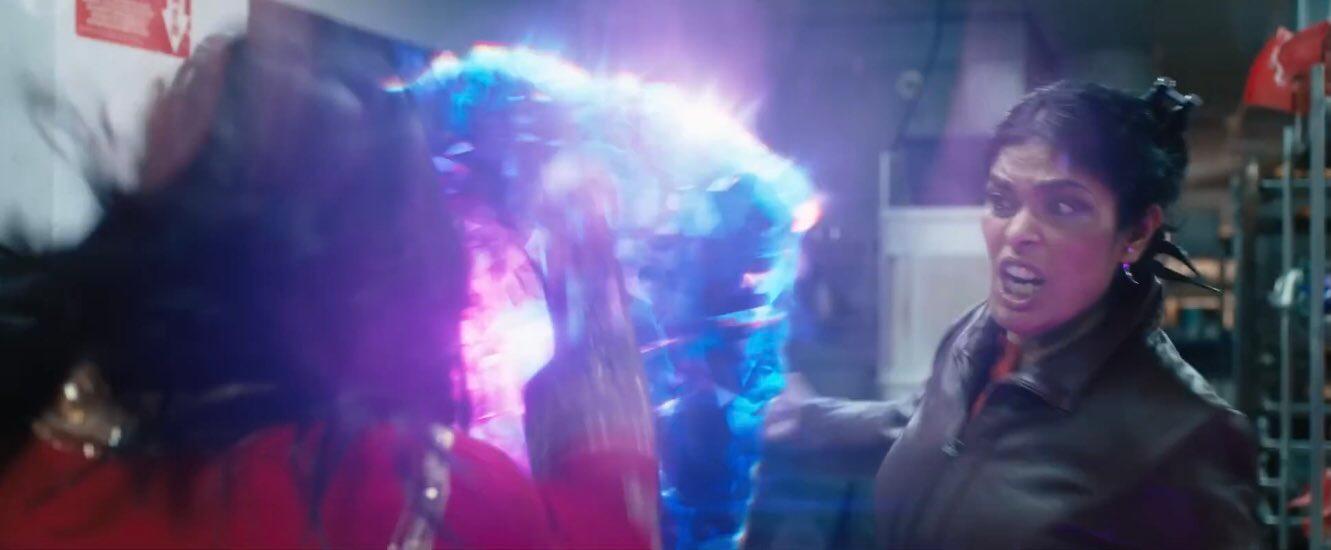 Kamala then asked Sana about the bangle, and Sana explained that it was passed down from her mother (Kamala's great-grandmother), Aisha. This makes us consider the fact that Aisha could have had some sort of magical powers. As Kamala learns more about Aisha, she sees a mysterious woman in her visions — this woman turns out to be Najma, who Kamran says is his mother.
Article continues below advertisement
In the Marvel comic books, Kamran's mother doesn't seem to play a major role.
It's clear that Disney Plus's Ms. Marvel is taking liberties with the storyline and origin story. In the comic books, Kamran's mother is named Bushra, and she doesn't really come into play at all. However, there is a character named Naja, just one letter off from Najma, and she happens to be an Inhuman, just like Kamran and Kamala. Perhaps Najma is the MCU's mash-up of Naja and Bushra.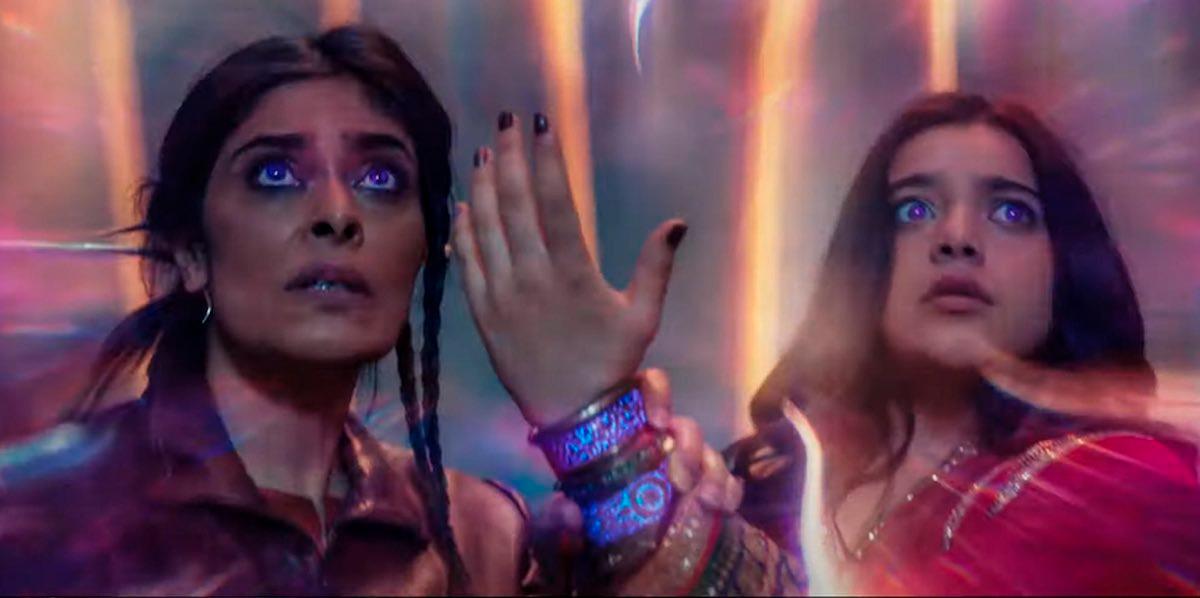 On the other hand, Kamran also becomes somewhat of a villain in the comic books. He charms his way into Kamala's good graces, only to lure her to Lineage. Lineage's goal is to create an army of Inhumans, convincing them that they're superior to humans without magical powers, and Kamala wants no part of it. Similarly to the MCU series, Kamran does get Kamala into a car. Could Najma actually be part of this plan to bring Kamala to Lineage?
Find out in Episode 3, set to drop on Disney Plus on June 22.