A "Christians Against 'Ms. Marvel'" Troll Group Has the Internet up in Arms
In today's world, nothing can be made or created without some sort of controversy — even a harmless MCU series aimed at younger audiences. Ms. Marvel follows Kamala Khan, a Pakistani teenage girl living in Jersey City who's obsessed with Marvel comics and the Avengers, only for her to become a superhero herself. As simple as it seems, a Facebook group called "Christians Against Ms. Marvel" shows not everyone is on board.
Article continues below advertisement
When someone tweeted about the existence of "Christians Against Ms. Marvel," not only did people have their own memefied takes on Twitter, but many even joined the group just to troll the admins and their supposed Disney hate. So, what's the deal with this Facebook group? Are they serious about their boycott of Ms. Marvel, or is it all a big joke?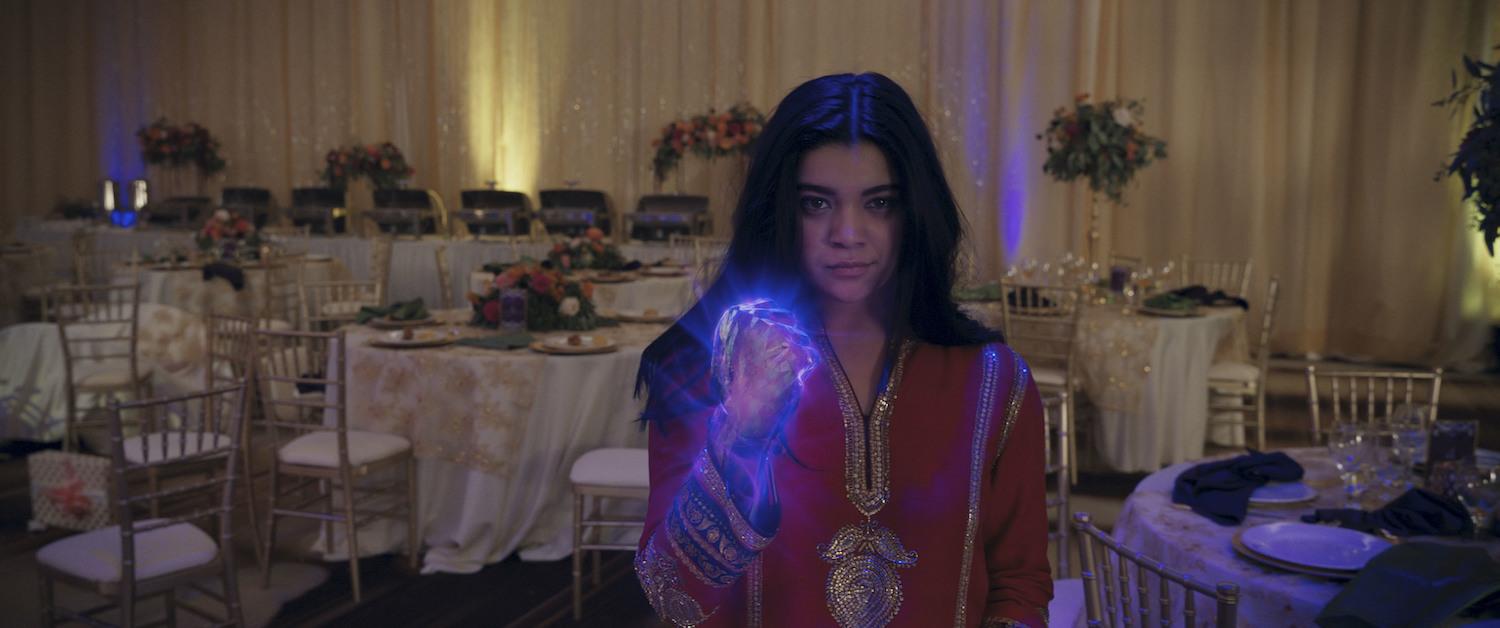 Article continues below advertisement
It seems that "Christians Against 'Ms. Marvel'" is actually a troll group created as a joke.
A deep dive into Facebook's "Christians Against Ms. Marvel" group might leave one feeling more confused than before. While the idea of a group of Christians boycotting Ms. Marvel for an inexplicable reason may seem impractical, nothing is impossible in 2022. The group has its fair share of legitimate Ms. Marvel boycotters, as well as a healthy amount of people "trolling" the idea. Some people are such trolls that it's impossible to discern what they actually believe.
Article continues below advertisement
The group was created by a page called Wade Wilson, the name of Ryan Reynolds' character in Deadpool. Immediately it becomes clear that the group's creator is a troll themself. Their profile's cover pic is even a well-known internet troll joke, designed to confuse and infuriate people who take things they read on the internet too seriously.
The group's description reads, "Ms. Marvel might be the biggest slap in the face for conservative Christians to date! Disney has decided that the face of this franchise should not be Carol Danvers but should instead be a gay Muslim. No more straight Christian characters from Marvel. Those days are over. Please join us as we let Disney know that we will not be canceled!"
Article continues below advertisement
And while it seems like some of the group's members are seriously boycotting Ms. Marvel and other Disney properties, it seems like a larger portion of the group's 16,000 and counting members are trolling. Every post in the group is laden with irony and sarcasm behind so many layers that any semblance of an actual belief system within the group is absent.
Article continues below advertisement
Between internet publications and Twitter, many people seem to think that "Christians Against 'Ms. Marvel" is not a joke.
The group itself has been around for years to make fun of Disney properties and those who "worship" them, while also making light of people who want to cancel Disney movies and shows.
There are plenty of inside jokes throughout the group, such as the members worshiping mermaids, and using the abbreviation "WAP" as "worship and prayer" knowing that it actually refers to the Cardi B feminist romp.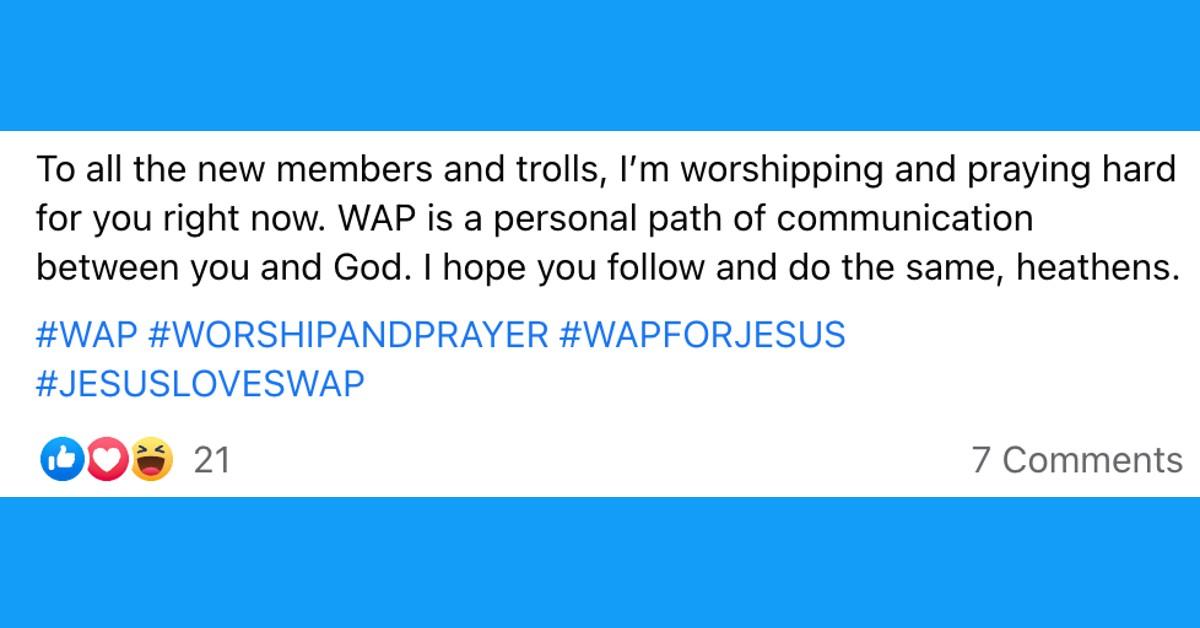 Article continues below advertisement
For example, there's a comment that clearly unravels into a joke: "I am against Ms. Marvel as 'Ms.' implies she had been divorced. Why not call her Miss Marvel? That's because this girl ... clearly got married at a young age and divorced her husband, which is immoral, and now Marvel are pushing strong single independent women when we should be pushing marriage!"
Publications like We Got This Covered and IGN have been covering the group's existence as a hate group against Ms. Marvel. Group members are proudly posting about the media's coverage of the group, and one even posted about the viral tweet about the group, saying, "Alright, we made it to Twitter. Most of the tweets think we are actually against this movie. I mean, of course we're against it!"
This makes it clear that at least a very big majority of the group is on a mission to troll the internet and the media, whatever they may or may not believe.
Article continues below advertisement
Even the so-called Wade Wilson posted, "I would [like] to thank all 15,000 members today! With this many of us backing this boycott, Disney will have to listen to us again! We got Loki canceled, and we will do the same with this. Disney knows how powerful we have become. This movement will not be stopped! Amen." We all know full well that Loki is the only Disney Plus MCU series with a confirmed Season 2.
Because internet jokes are written and not said aloud, it can sometimes be difficult to discern humor from actual opinion. But whatever the members of the group actually believe, it seems like most of them don't legitimately want to cancel Ms. Marvel, and they just enjoy laughing at people's inability to take a joke.