'Ms. Marvel' Reviews — Critics Are Calling the New Disney Plus Series "Marvel-ous"
What are critics' reviews saying about the new 'Ms. Marvel' show on Disney Plus? 'Ms. Marvel' introduces the MCU's first Muslim hero.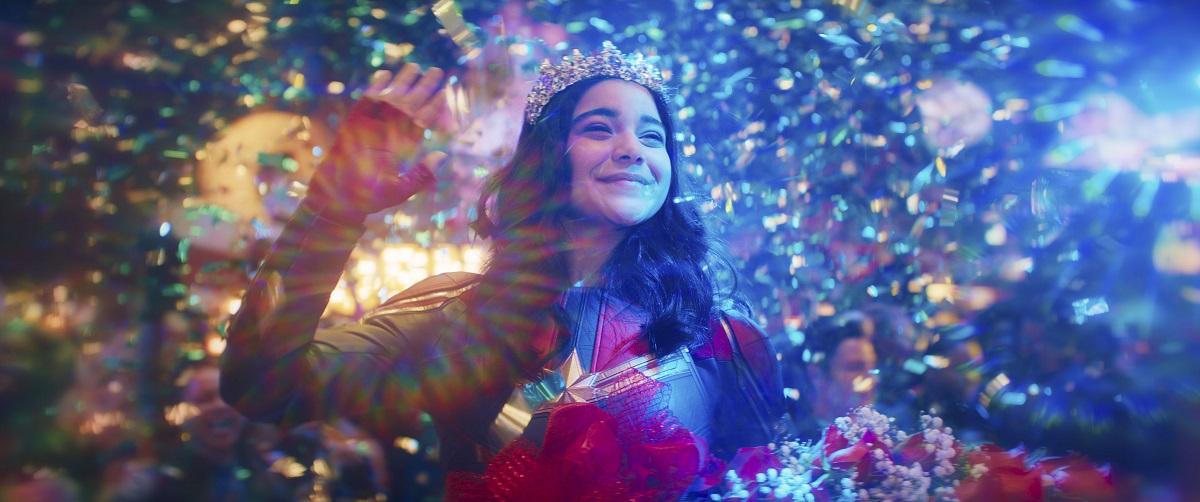 It's difficult to find breathing room between on-screen Marvel projects. Every other month, a new series premieres on Disney Plus that takes place in the MCU. In between those shows, another movie hits theaters. It can be difficult to keep up with it all, and even the most avid fan might want to take a break between the constant barrage of Marvel stories. But is Ms. Marvel worth the time and effort to keep up with? The new series marks the debut of the MCU's first Muslim superhero.
Article continues below advertisement
Ms. Marvel follows Kamala Khan (Iman Vellani), a Pakistani-American girl who struggles to fit in. Caught between her parents' expectations and trying to figure out her career path after high school, she would much rather spend her time idolizing the Avengers and fantasizing about being a superhero. But her daydreams soon become reality after a magic bangle grants her superpowers.
What are critics saying about Ms. Marvel on Disney Plus?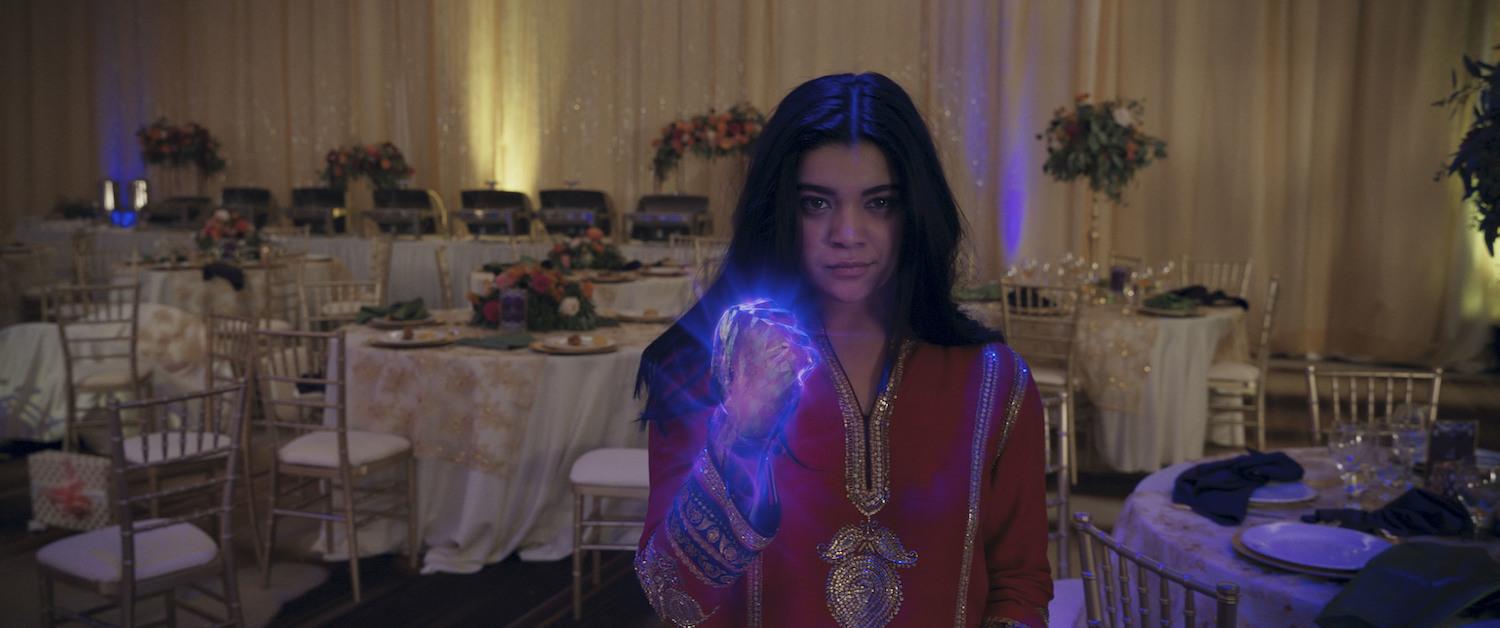 Article continues below advertisement
Reviews hail 'Ms. Marvel' as a genuinely fun romp with heart and depth.
The first episode of Ms. Marvel premiered on June 8, 2022. As of writing, the show sits at a 95 percent approval rating on Rotten Tomatoes with an equally-impressive 88 percent audience score. The critics' consensus reads: "Ms. Marvel is a genuinely fresh addition to the MCU — both stylistically and substantively — with Iman Vellani ably powering proceedings with her super-sized charisma."
Lucy Mangan of The Guardian claims that "a star is born" in the new series. Lucy writes, "The whole thing is full of charm, wit, warmth, brio, and truth. It's just — yes, I'm afraid I'm going to — it's just Marvel-ous."
Article continues below advertisement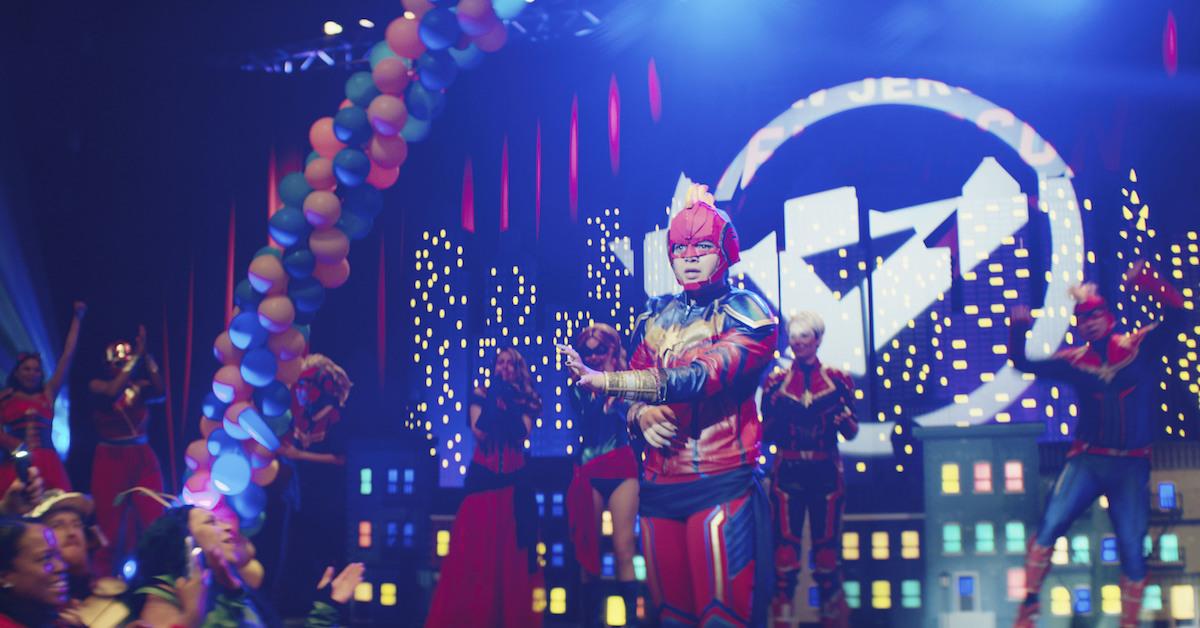 For Vulture, critic Roxana Hadadi notes that while the scope of a Marvel series about someone who worships Marvel heroes comes off as self-serving, the show itself is a delightful time.
Roxana writes, "There's an enthusiasm to Ms. Marvel that feels genuine, easily sold by Vellani's winning half-grin."
Article continues below advertisement
Many critics also praised the use of stylized visual effects and animations to convey Kamala's thoughts and emotions. Karama Horne of The Wrap writes that the blended animation styles help to set "a lighter tone than most other Marvel shows on the platform."
In her review for Variety, Caroline Framke notes that those drawings "[tap] into a tangibly kinetic magic" that help bridge the gap between Kamala's struggles and her eventual origin story.
While not a traditional review, Pakistani activist and Nobel Peace Prize winner Malala Yousafzai has taken to social media to praise the new series and its mission to push diversity forward. In a note posted to her Instagram story, Malala writes, "What a joy to see Ms. Marvel reflect the lives of a Pakistani immigrant family and reveal a young superhero whose powers connect to her heritage."
Article continues below advertisement
In a newsletter on Podium, Malala continues her thoughts, stating, "I was struck by how familiar Kamala Khan's life seemed to me."
The new series is currently making a splash among audiences as both a fun new Marvel show and as a resonant and deeply cultural story.
New episodes of Ms. Marvel stream every Wednesday on Disney Plus.