'Fortnite' Crosses Over With Marvel All the Time — Did You Know It's Canon to the Comics?
Is 'Fortnite' part of the Marvel Comics universe now? The popular battle royale game has featured crossover promotions with several Marvel properties.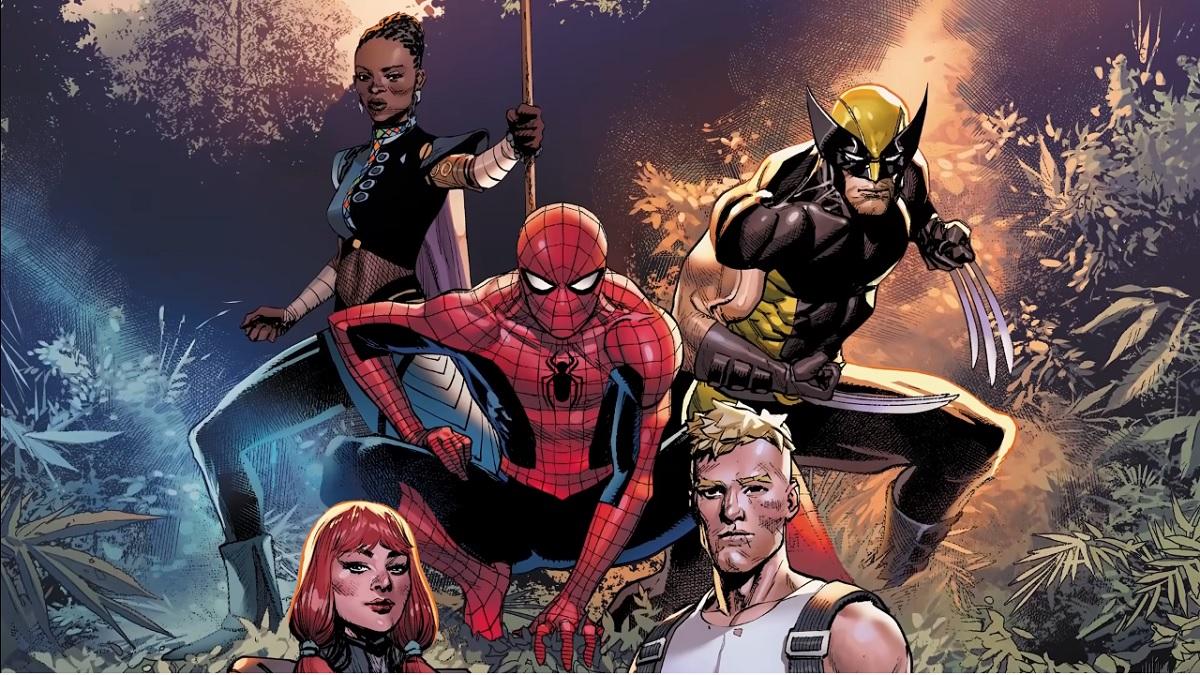 There's no shortage of crossover or multiverse shenanigans when it comes to Marvel and Fortnite. In both comics and the screen, Marvel has made its impact with enormous crossover events and alternate realities in which popular characters interact with each other. When it comes to Fortnite, the battle royale game has featured plenty of limited-time promotions with properties like Uncharted, Star Wars, Naruto, and much more. Of course, Marvel is in the mix too.
Article continues below advertisement
Whenever Marvel has a big movie coming up, you can bet that Fortnite will be all over it with a crossover event. Between limited edition costumes, in-game stories, and popular GIFs of Thanos doing Fortnite dances, these two pop-culture juggernauts are no strangers to interacting with each other. However, their crossovers extend far past the in-game events. Believe it or not, Fortnite is canon to the Marvel comics. We'll give you a sec to let that sink in before we dive into it.
Article continues below advertisement
Is 'Fortnite' part of Marvel now? Yes, in more ways than one.
Fortnite is a popular free-to-play game. Though it features many different game modes, its claim to fame is its battle royale mode in which solo players or teams can compete online in 100-person battles to see who can come out on top.
Fortnite's other claim to fame is its crossover potential, especially with Marvel. Fortnite is known to host special promotional events for upcoming Marvel films and shows. They've previously collaborated over Avengers: Infinity War and Spider-Man: No Way Home.
If you can name a Marvel movie, chances are it's appeared in some way, shape, or form in the game. But it might surprise you to know that the reverse is true, in which Fortnite appears in Marvel productions. And no, we're not just talking about Endgame when a depressed Thor (Chris Hemsworth) spends his days playing the game with Korg (Taika Waititi). Multiple comics have been released in which the heroes are canonically thrust into the world of Fortnite.
Article continues below advertisement
Multiple Marvel comic issues have taken place in 'Fortnite.'
In 2020, Marvel released a Thor comic called Nexus War: Thor. The comic follows the Asgardian hero as he meets with the world-devouring Galactus. Galactus warns Thor of a "Black Winter" that will destroy everything in its wake. On their quest to stop this cataclysmic event, Thor rushes into a "Zero Point." This portal drops him directly into the world of Fortnite. As an extensive crossover, the story of the comic continued in-game throughout Chapter 2: Season 4.
If that crossover wasn't trippy enough for you, then you might want to brace yourself for this next one. These two worlds collide more substantially in Fortnite x Marvel: Zero War. This five-issue series has characters from both Marvel and Fortnite hunting for a shard of the Zero Point. The first issue comes out digitally and in print on June 8, 2022, with more issues releasing over the summer. Each issue also comes with a code that players can use to unlock Marvel cosmetics like outfits and weapons.
If you thought that Doctor Strange in the Multiverse of Madness was too much, then prepare for the revelatory Zero War.