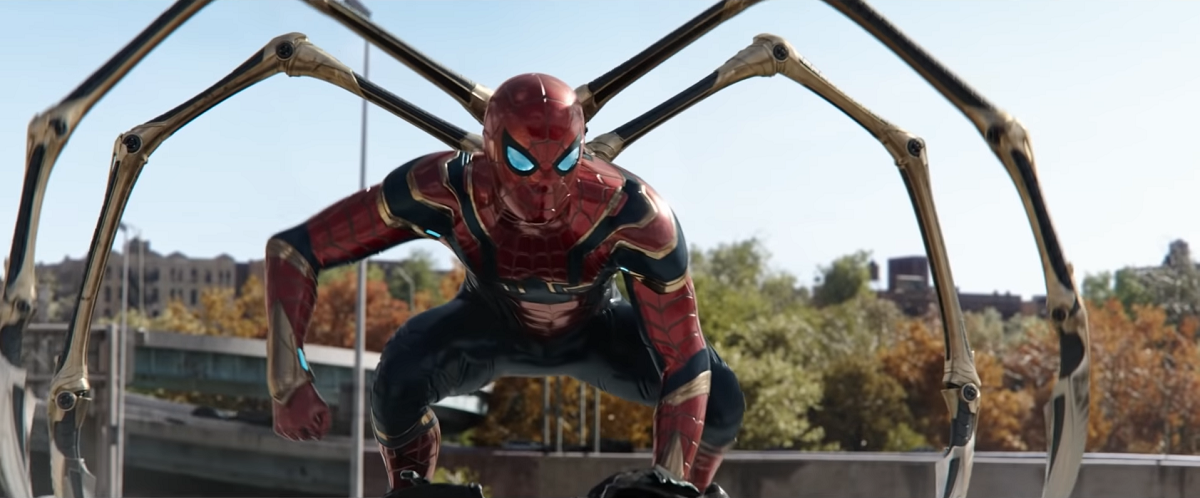 'Spider-Man: No Way Home' Changes the Marvel Cinematic Universe as We Know It [SPOILERS]
Spoiler Alert! This article contains spoilers for Spider-Man: No Way Home.
In a crossover even bigger than Avengers: Endgame, Spider-Man: No Way Home is looking to change the way we look at the Marvel Cinematic Universe as we know it. While timelines are being torn asunder in Loki, and the barrier between realities has begun to crack in WandaVision, the latest adventures of Peter Parker (Tom Holland) will have completely separate movies stepping into the MCU canon for the very first time.
Article continues below advertisement
Set after the events of Far From Home, Peter Parker struggles to lead a normal life after his secret identity is revealed and he is subsequently framed for murder. Desperate for a solution, he turns to Doctor Strange (Benedict Cumberbatch) and asks him to cast a reality-bending spell to make everyone forget that he's Spider-Man. But after Peter disrupts the spell, every reality with Spider-Man in it begins to mix. It then falls to Peter to put the multiverse back together.
The trailers alone teased an exciting crossover, with Doc Ock (Alfred Molina) and Electro (Jamie Foxx) among the many Spidey villains set to appear.
Here are some spoilers for Spider-Man: No Way Home.
1. The Green Goblin makes an appearance.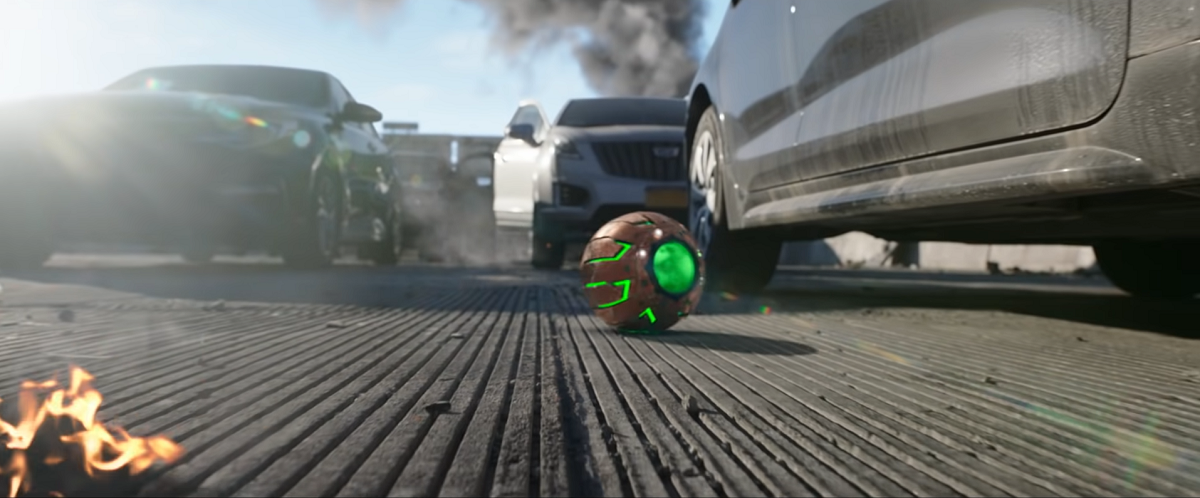 The web-slinger's greatest nemesis joins the party to the delight of Spider-Man fans everywhere. Willem Dafoe returns to portray the iconic villain from the original 2002 film directed by Sam Raimi. Peter attempts to help Norman Osborn, but when the Green Goblin persona takes over Norman, the villain deals a massive personal blow to Peter by killing Aunt May.
Article continues below advertisement
2. Fans say goodbye to a beloved character.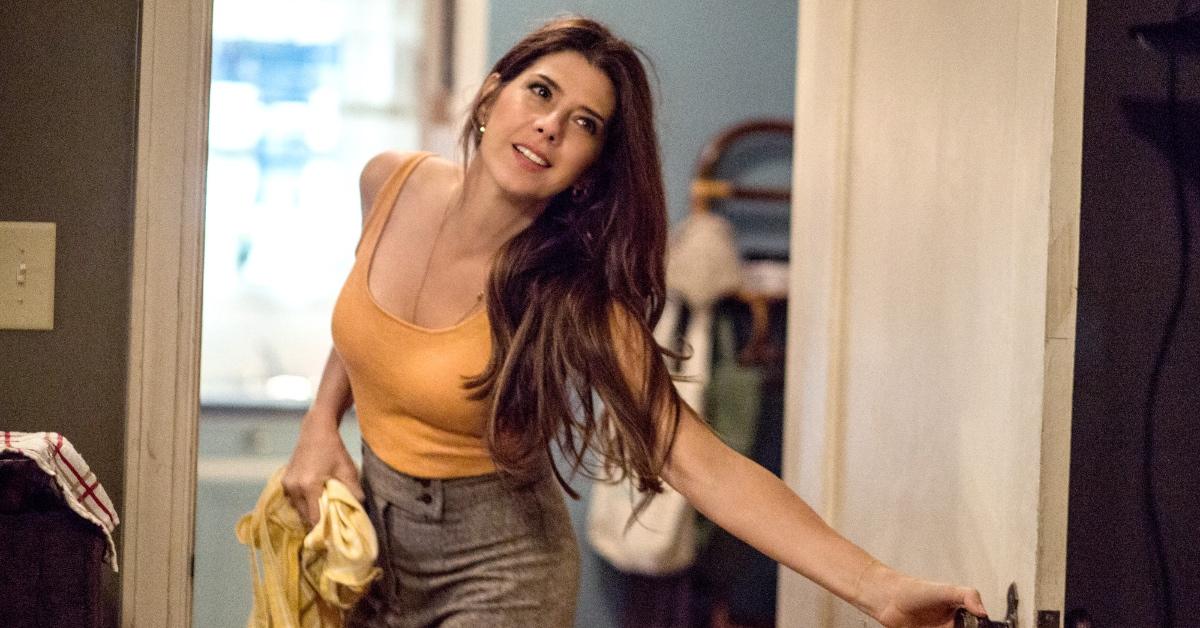 That's right, folks: Unfortunately, Peter Parker has lost another parental figure in his life. Aunt May is caught in the crossfire of the Green Goblin and ultimately dies in Peter's arms before uttering the phrase, "With great power comes great responsibility." Her death sparks a vengeful rage in Peter, who is determined to kill the Goblin. Thankfully, Peter's friends and new acquaintances are able to talk him down in the nick of time.
Article continues below advertisement
3. A new face joins the MCU.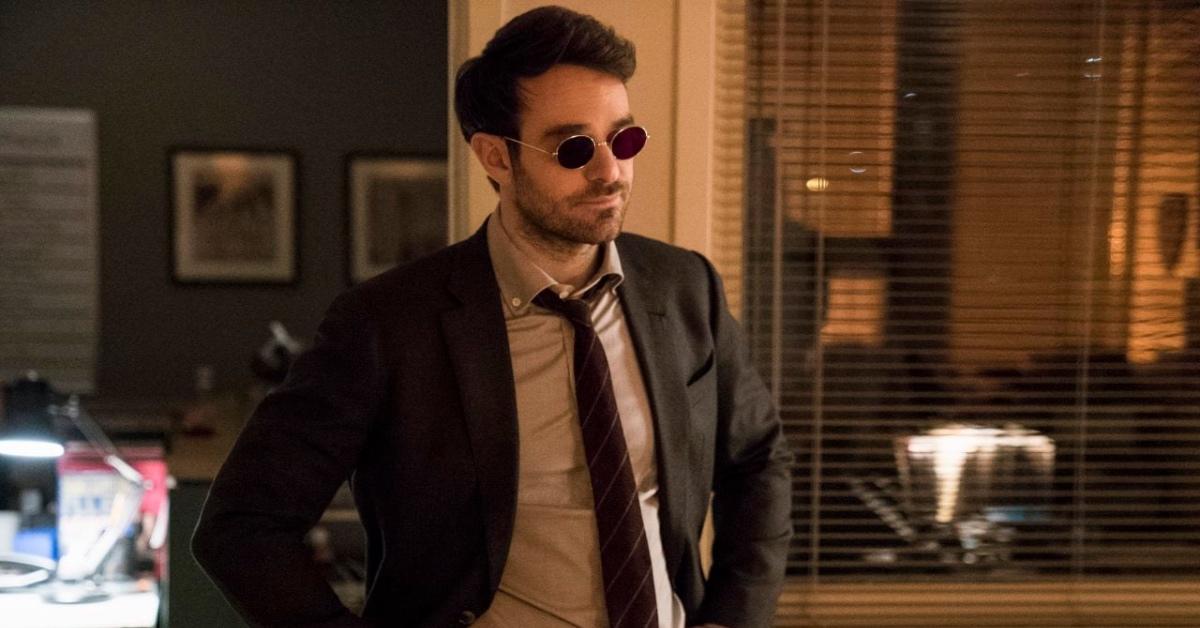 Rumors that Charlie Cox had been spotted on the No Way Home set had fans buzzing with excitement about a potential crossover. After months of speculation and denials, it appears that fans were right all along. Lawyer Matt Murdock comes to save the day by providing legal defense for Peter Parker and absolving him of murder charges.
Article continues below advertisement
4. Many former Spider-Man villains return.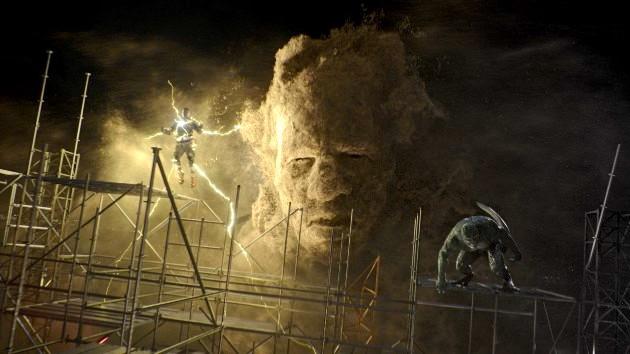 In Spidey's past, many of his villains have teamed up to form the Sinister Six as a joint effort to take down the webhead after a string of defeats. Many of the known members like Electro, Lizard, and Sandman were already confirmed to be in the film before it premiered. While fans didn't quite get the Sinister Six action they had hoped, there's still room for another villainous team-up down the line.
Article continues below advertisement
5. Spider-Man gets new threads.
It wouldn't be an MCU Spidey film if Peter wasn't decked out with a new suit. Since he's previously gotten at least two new suits per film, it's only fitting that his latest and greatest adventure gifts him some new hero wear. In No Way Home, Peter wears a new red, black, and gold suit. He's also seen wearing some Sorceror Supreme-inspired arcane wear. Both suits have already been added to the Spider-Man game on the Playstation 4 and 5.
Article continues below advertisement
6. Former Spider-Men reunite on the big screen.
After months of fan speculation, begging, and actor denials, Andrew Garfield and Tobey Maguire have returned one last time to reprise their iconic Spider-Man roles. The pair arrive to Peter Parker's universe as a happy accident, and they end up offering him help and words of advice following the death of Aunt May.
Article continues below advertisement
7. Venom shows up in the mid-credits scene.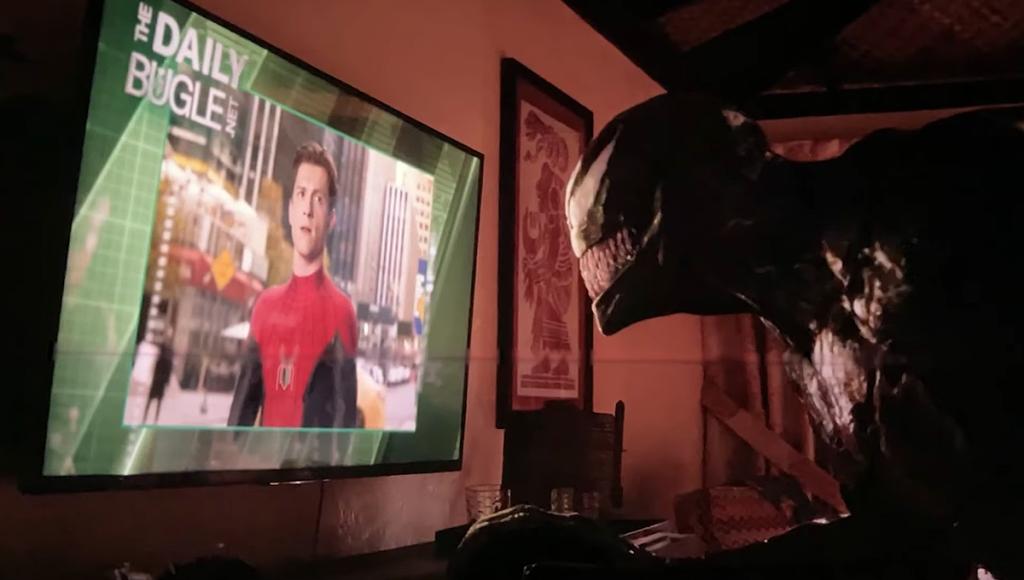 With his inclusion in the film already teased at the end of Venom: Let There Be Carnage, we see Eddie Brock (Tom Hardy) and the Symbiote show up at one point in the film. During a mid-credits scene, Venom and Eddie are hanging out at a bar, only to be zapped back to their own universe. However, before they go, Venom leaves a tiny piece of himself behind — could an MCU Venom be on the way?
Article continues below advertisement
Spider-Man: No Way Home is now playing in theaters everywhere.