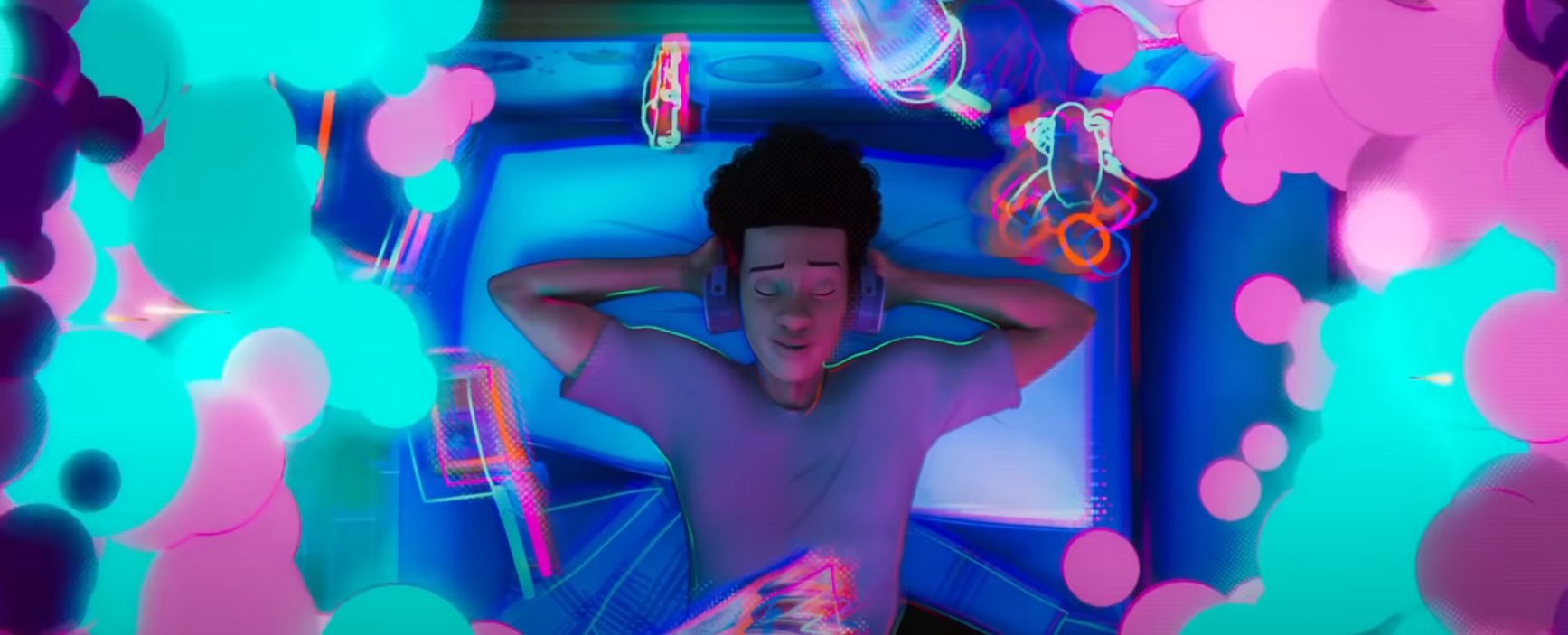 Miles Morales Is Coming Back in 'Spider-Man: Across the Spider-Verse (Part One)'
When it comes to superheroes, it seems like we can't get too many Spider-Men. The OG of the group is, of course, Peter Parker. But over the years, we've seen a few different web-slinging vigilantes pop up. One of them is Miles Morales, who fans have fallen in love with thanks to his light-hearted personality and desire to be the best hero he can be.
Article continues below advertisement
Even though fans love him, they are confused about one thing: Why does Miles Morales not go by Miles Davis? Miles's mom's name is Rio Morales, but his dad's name was Jefferson Davis. Here's what we know about why he's got his mom's surname.
Why does Miles Morales not go by Davis?
According to the Marvel Fandom, Jefferson changed his last name because the name Jefferson Davis also belonged to the one and only president of the Confederacy of the United States. He also had a bad reputation growing up because he and his brother Aaron would steal from businesses in their neighborhood, according to the comics. In one of the panels, Jefferson says that Miles's grandfather was "not a good person," and he didn't want Miles to have to live with his father's reputation.
Article continues below advertisement

"And I felt like if we gave you a new name — one that wasn't his, we could give you... I don't know, a clean start."
The name change could also be because Jefferson didn't want his criminal past to be held against him. Eventually, he became a cop so he may have changed it to avoid being associated with that part of his life. The name change appears to have happened before Miles was born, so it would only make sense for Miles to have the same last name as both of his parents.
Article continues below advertisement
In the comics, Jefferson calls his son "the one and only Miles Morales," so whatever the reasoning is, it seems like one of the big pushes for it was thanks to Jefferson wanting a better life for his son. And since he's Spider-Man, it looks like it worked out.
What is the 'Spider-Man: Across the Spider-Verse (Part One)' release date?
Miles does have his own video game, Spider-Man: Miles Morales, for the PS5 that's getting a sequel. But he also has a movie franchise to rival Peter Parker's. Following the success of Spider-Man: Into the Spider-Verse, Spider-Man: Across the Spider-Verse (Part One) is set to come out on Oct. 7, 2022.
Article continues below advertisement
In a trailer, we see that the animated movie is set in "another, another" universe. Miles (Shameik Moore) is surprised by Gwen Stacy (Hailee Steinfeld), who drops into his room via a portal, and he, dressed as Spider-Man, ends up in a whole different universe with a completely different animation style.
While we don't know much about the film just yet, we do know that it'll focus more on Gwen and Miles's relationship, as well as reintroduce us to a Spider-Man we just barely met at the end of the last movie and introduce us to a Spider-Woman. Oscar Isaac will play a prominent role as Miguel O'Hara, aka Spider-Man 2099, who was in Into the Spider-Verse's post-credits scene. Issa Rae will play Jessica Drew, aka Spider-Woman.