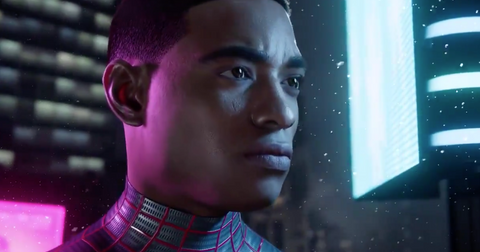 Marvel's 'Spider-Man 2' PS5 Will Focus on Miles Morales
By Katie Garrity

Updated
The internet is abuzz with the recent news from Sony that the sequel to 2018's PS4-exclusive Spider-Man will be Spider-Man: Miles Morales. Sony announced the news today at its PlayStation 5 gameplay event which featured a teaser trailer that showed off a first look at the upcoming sequel that will appear on the PS5.
According to The Verge, Miles Morales appeared in Insomniac Games' Spider-Man as a playable character, but it wasn't until the end of the game when the character — best known for donning the mantle of Spider-Man in Marvel's Ultimate universe comics and the animated Spider-Man: Into the Spider-Verse film — was bit by a radioactive spider, setting up the newly announced sequel.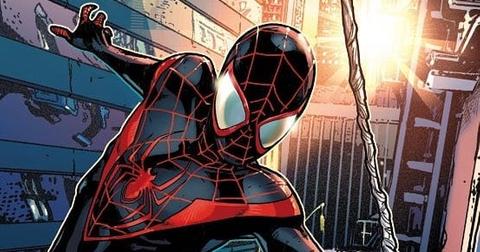 While we don't know too much about this game sequel just yet, there have been tons of rumors about what gamers can expect like more sophisticated web-slinging, combat, and exploration, alongside the appearance of several new villains from the Marvel world.
The teaser trailer doesn't reveal much, but fans did notice some things.
The teaser trailer shows off new abilities for Miles Morales, such as electric venom blasts, the ability to change weather and daylight cycles. These abilities did not appear in the original game. The new trailer also has music from Kid Cudi, who helped with the soundtrack for Into the Spider-Verse.
In the trailer, a voice says, "A hero is someone who just doesn't give up. Your dad said that. He was right. Now, it's your turn. Go be a hero, Miles." To which Miles Morales replied, "Let's do this," as we're taken through the Spider-verse and seeing Miles become Spider-Man.
While the exact release date of the new game is still unknown, Inverse seems to believe it will be sooner than fans think and some believe we can expect the game by the holidays.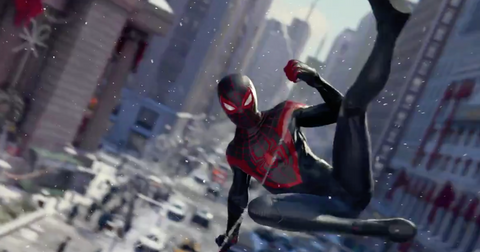 They wrote, "The exact date for a Marvel's Spider-Man 2 reveal still remains unclear, but thanks to a financial report from Sony published in February 2020, we know that a Spidey sequel seems like one of the company's top priorities. The filing disclosed that the company had paid $229 million for Insomniac, which speaks volumes about how important Sony considers the developer when it comes to next-generation plans."
Miles Morales is the main character in 'Spider-Man: Into the Spider-Verse.'
Miles Morales first appeared as the main character in Spider-Man: Into the Spider-Verse, voiced by Shameik Moore. The film was enjoyed by both the box office and the critics.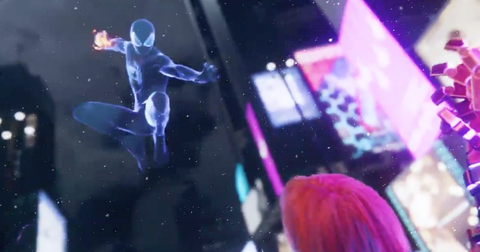 Spider-Man: Into the Spider-Verse received widespread critical acclaim, as well as numerous awards and nominations, among them Academy Award for Best Animated Feature.
Twitter users are very excited about the news.
One user replied to Marvel's announcement on Twitter and wrote, "I AM SO EXCITED! MY GRIN IS LIKE THE CHESHIRE CAT! I CANNOT STOP SMILING! THIS IS ABSOLUTELY AMAZING! INSOMNIAC DID A HELLUVA JOB WITH THE FIRST GAME, AND NOW I CANNOT WAIT TO SEE MILES COME INTO ACTION! I HOPE THAT IT LIVES UP TO GREATNESS AND WIN GAME OF THE YEAR!"
Another user gave props to the teaser trailer for being so short, yet so captivating, and tweeted, "Dude! Doesn't it look unbelievable? They show the bare minimum and it still gets me pumped."