'Fortnite' Is Giving You Your Choice of Nathan Drake Skins in the 'Uncharted' Crossover
Here's how to get the Nathan Drake skins in 'Fortnite'. The new 'Uncharted' collab also features skins for Nathan's rival, Chloe Frazer.
Tom Holland is involved in yet another Epic crossover, but with far fewer spiders this time. Fortnite update 19.30 features an all-new collaboration with developer Naughty Dog and their flagship video game franchise, Uncharted. The critically-acclaimed series and its film adaptation will be featured in the popular battle royale game in the form of multiple skins, new weapons, and new items. With the newest patch, how can players get their hands on the new Nathan Drake skins and cosmetics?
Article continues below advertisement
Fortnite is a popular online free-to-play game from Epic Games. It features plenty of different game modes that you can play online either solo or with friends, one of the most notable being Battle Royale in which you duke it out in a match of up to 100 players to see who can come out on top in a zany free-for-all brawl. Having crossed over with popular franchises like Marvel, DC Comics, and even Naruto, their latest collaboration puts them squarely in Uncharted territory.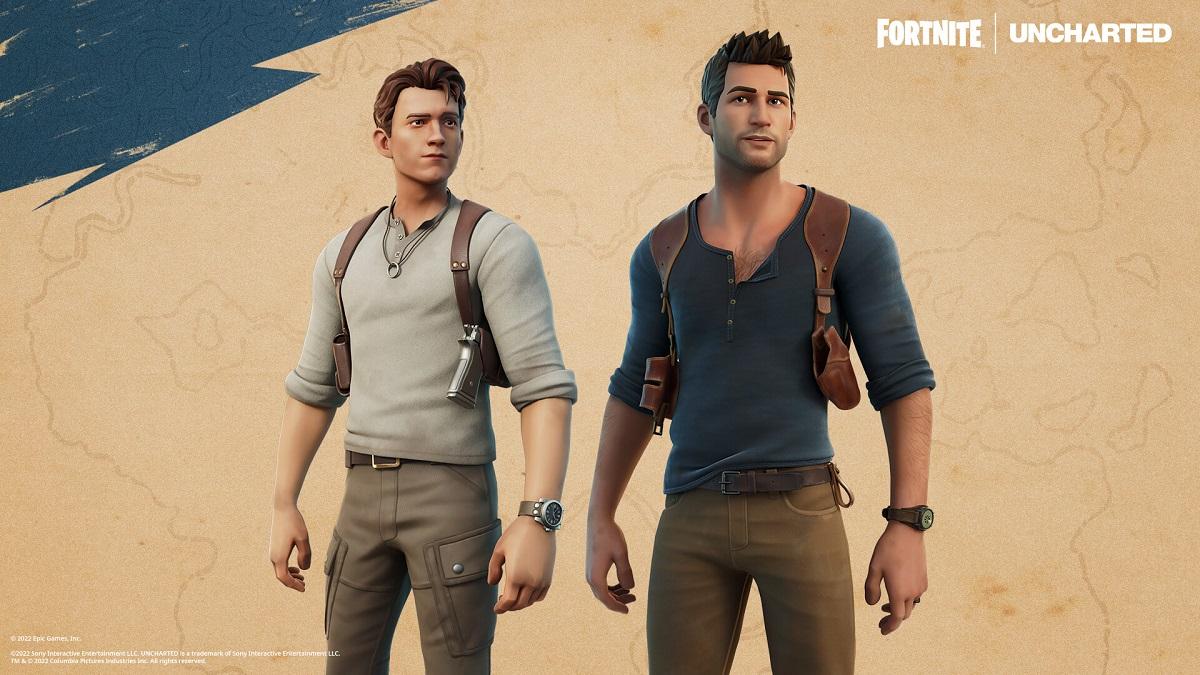 Article continues below advertisement
Here's how to get the 'Uncharted' skins for Nathan Drake and Chloe Frazer in 'Fortnite.'
The latest Fortnite collab has the game crossing over with the Uncharted series. The PlayStation franchise stars Nathan Drake, a reckless but ambitious treasure hunter who's always looking to find another lost artifact or civilization. His globe-trotting adventures span four games across nine years and two console generations between the PlayStation 3 and 4. On multiple occasions, he encounters rival treasure hunter Chloe Frazer, whose fickle nature sees her shift alliances on a whim.
In Fortnite, players can obtain new limited skins based on Nathan and Chloe. What's more, the skins even come in different styles. Players can choose between Nathan and Chloe skins from the original games. The Nathan outfit emulates his appearance in 2016's Uncharted 4: A Thief's End while the Chloe skin is a callback to the character's 2017 spin-off game, Uncharted: The Lost Legacy. Players can also obtain costumes based on the characters' appearances in the new Uncharted film.
Article continues below advertisement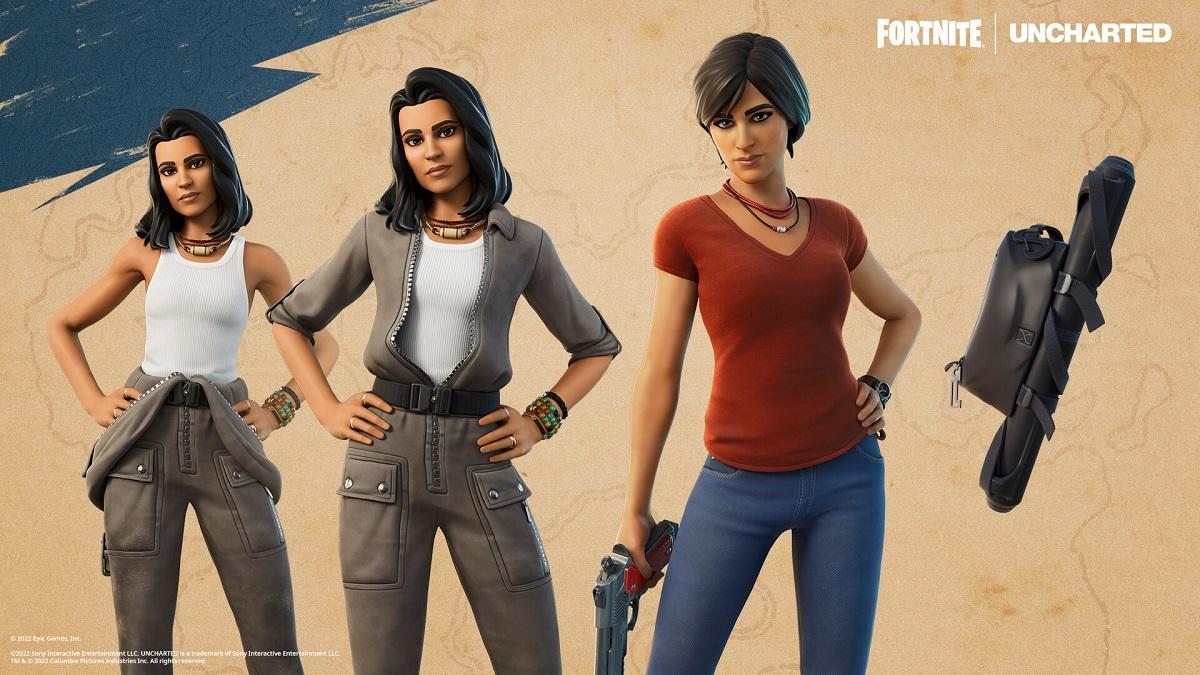 In order to obtain the skins, you'll need to shell out some V-Bucks, the valuable in-game currency in Fortnite. You can obtain V-Bucks through achieving certain milestones in the Battle Pass, completing regular objectives in the "Save the World" mode, or by spending actual money if you can spare it. You can buy the Uncharted bundle in the Item Shop for 2300 V-Bucks that includes every skin and even themed accessories like the Parashurama Saber. You can also buy each Uncharted item on its own.
Skins aren't the only thing the Uncharted collab is bringing to Fortnite. Players can come across a new item called "Drake's Map." True to their name, this item will point out a specific location in Fortnite that contains hidden treasure that you can uncover. These will be available until the end of Chapter 3 Season 1.
The Fortnite x Uncharted collab is currently underway. The Uncharted film is also now playing in theaters.