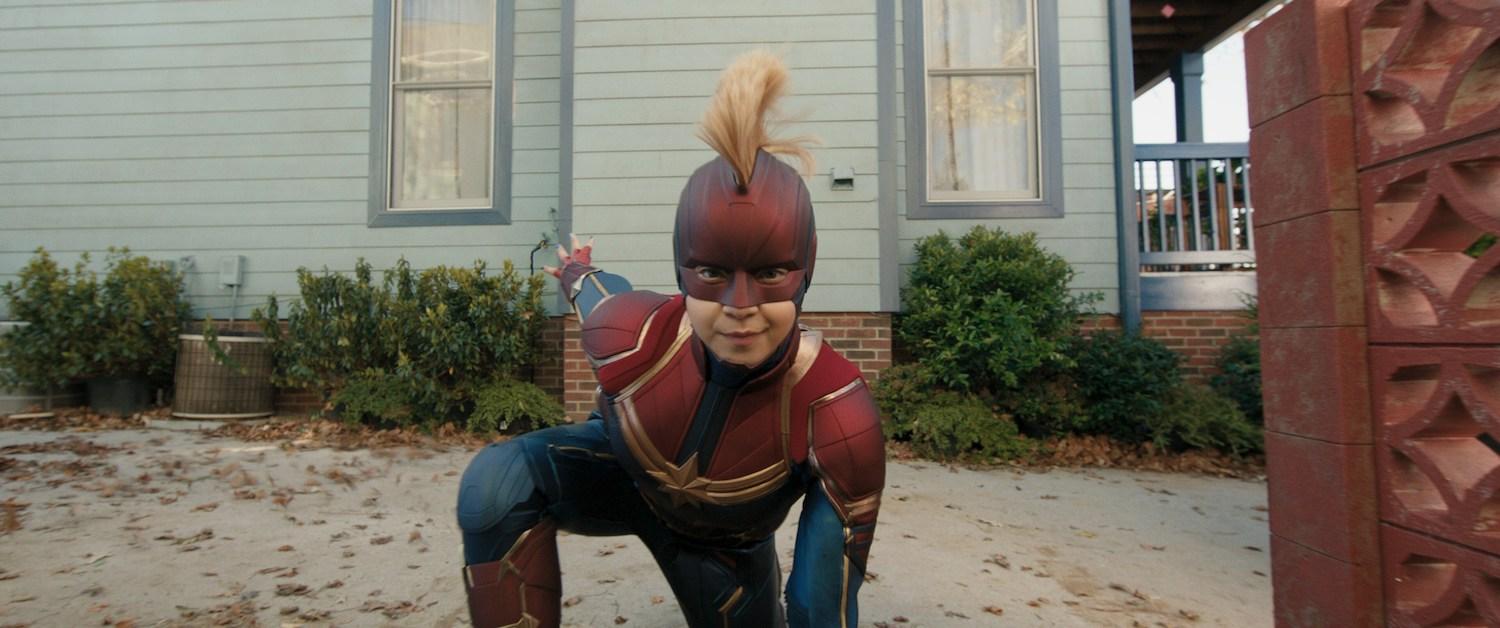 The 'Ms. Marvel' Premiere Reveals That Kamala's Powers May Be Everything We Hoped For
Spoiler alert: This article contains spoilers for Ms. Marvel Episode 1.
Summer typically brings a television slow-down, but not in the world of Marvel! The MCU slows down for no one, and that means that the newest series, Ms. Marvel, is finally here. However, between series previews and the season premiere, it's clear that Ms. Marvel's powers in the series will be very different from her powers in the comic books.
Article continues below advertisement
One of Ms. Marvel's main comic book powers is the ability to stretch her body to the point where she can stretch through time and space. However, that doesn't appear to be her main power in the Disney Plus series. The premiere has many fans questioning, can Ms. Marvel stretch her body at all? What other comic book differences are there?
Article continues below advertisement
Ms. Marvel can indeed stretch her body in the Disney Plus show.
Although fans were worried that Ms. Marvel wouldn't be stretchy at all in the new series based on the trailers, the premiere episode has slightly assuaged our fears. When Kamala Khan first discovers her new powers during the Captain Marvel cosplay contest at AvengerCon, she sets off a series of events similar to a destructive Rube Goldberg machine (like the board game Mouse Trap).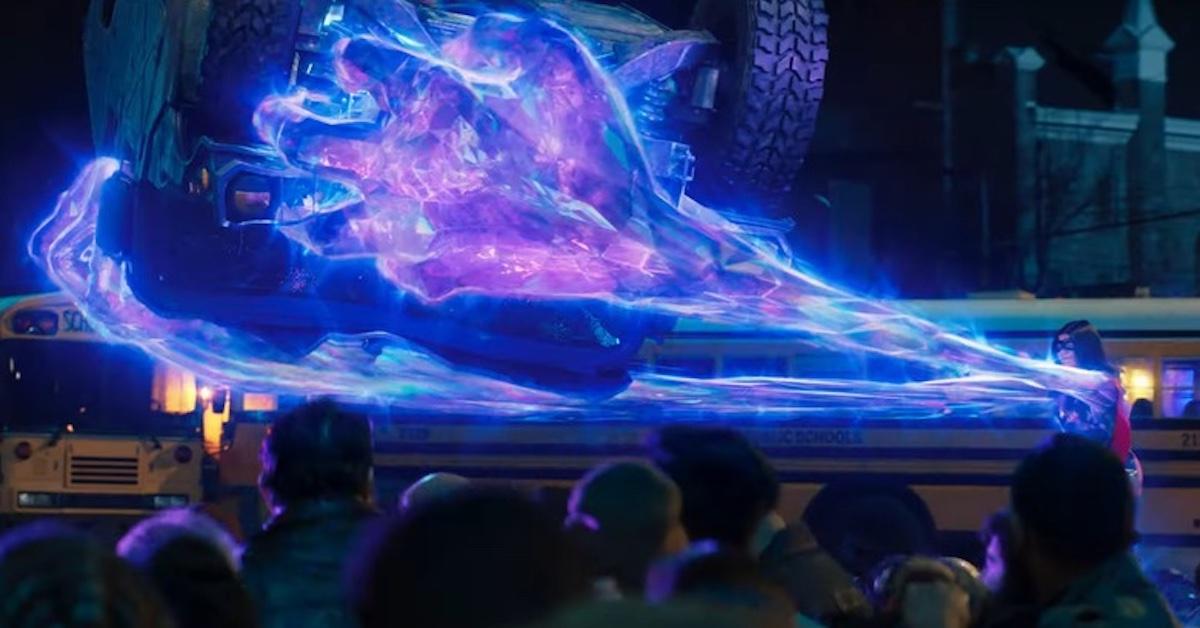 Article continues below advertisement
Basically, when Kamala's cosmic powers cause her to destabilize a giant Iron Man head, the head falls and creates a whole dangerous chain of events that put Kamala's high school nemesis, Zoe, in a near-death situation. However, at the last moment, Kamala is able to stretch her arm across the room to save Zoe and cushion her fall.
Ms. Marvel's powers in the Disney Plus series may not be so different from the comic books after all.
Ahead of the Ms. Marvel Episode 1 premiere, fans were highly concerned that Kamala's powers would be too different from the comics in the series. Ms. Marvel comic book writer G. Willow Wilson stated in a 2018 interview with Entertainment Weekly:
Article continues below advertisement
"Creating Kamala's powerset was hands down the most difficult part of the character creation process. We spent months going back and forth about what her powerset should be, how it should function, how it should look on the page. It was really tough. I knew from the beginning I didn't want her to have sparkly, hand wave-y, floaty, pretty powers."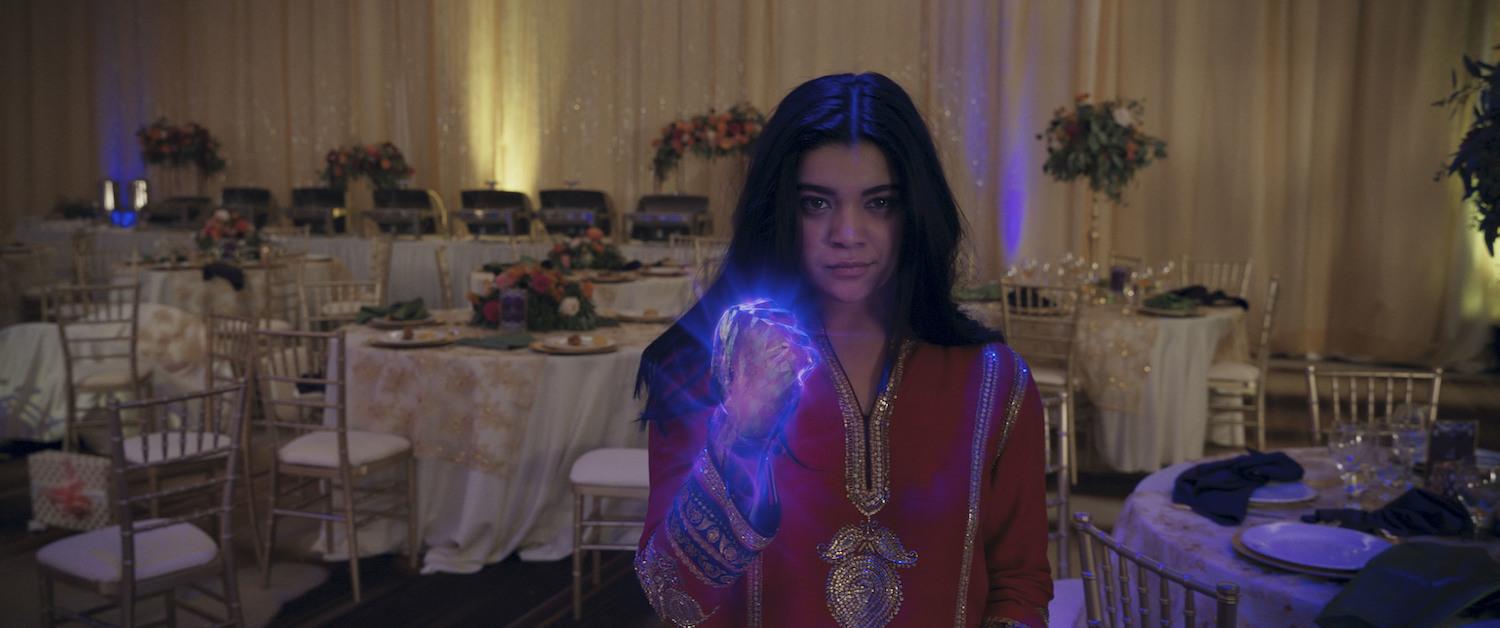 Article continues below advertisement
And yet, in the trailer, it seemed like her new "cosmic" powers would be sparkly. In all fairness, they definitely are, but she also "embiggens" herself in the series. While she doesn't have much control over her newfound powers yet, it seems like this crossover powerset of cosmic multiversal MCU powers with stretchy awkward comic book powers is coming to fruition.
Article continues below advertisement
In the comic books, Kamala's main powers are morphogenetic, meaning she can alter her body through elongation of specific limbs (a metaphor for the awkwardness of teenage years) as well as through altering her size. Plus, she has accelerated healing and can even change her appearance to mimic inanimate objects. At times, when she uses these powers, her body emits a glowing yellow energy signature.
Kamala's energy may be more purple than yellow in the Disney Plus series, and she does have additional cosmic powers that, for example, allow her to create footholds out of thin air. But Kamala's connection to her bracelet and awkward handling of her powers are directly tied to her journey in the Ms. Marvel comic books.