The Fate of [SPOILER] in 'Thor: Love and Thunder' May Not Be Permanent as It Seems
By the end of 'Thor: Love and Thunder,' the expected comes to fruition, and Jane seems to die. But, is she really dead or could she come back?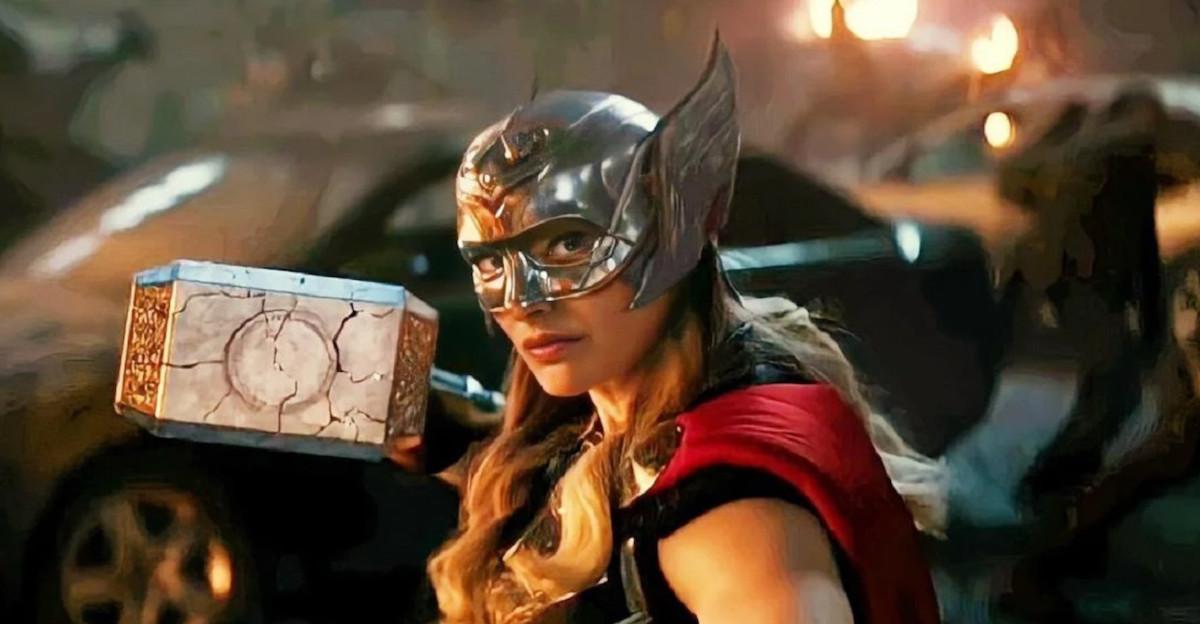 Spoiler alert: This article contains spoilers for Thor: Love and Thunder.
The experience of watching Thor: Love and Thunder is thunderous, to say the least, and it's finally streaming on Disney Plus. Between the God of Thunder finding his lightning and Jane Foster (Natalie Portman) taking on the mantle of the Mighty Thor, Thor (Chris Hemsworth) goes on quite the journey. By the end of the film, our worst expectations become a reality, and Jane succumbs to her Stage Four cancer.
Article continues below advertisement
However, before this happens, Jane hears Mjolner call out to her. Every time she wields the hammer, she becomes a superhero version of herself, the Mighty Thor, and she feels powerful. The energy of Mjolner heals her in the moment, but actually drains her human life force. So is Jane really dead at the end of the new Thor film, or is there a chance she'll come back to the Marvel Cinematic Universe somehow?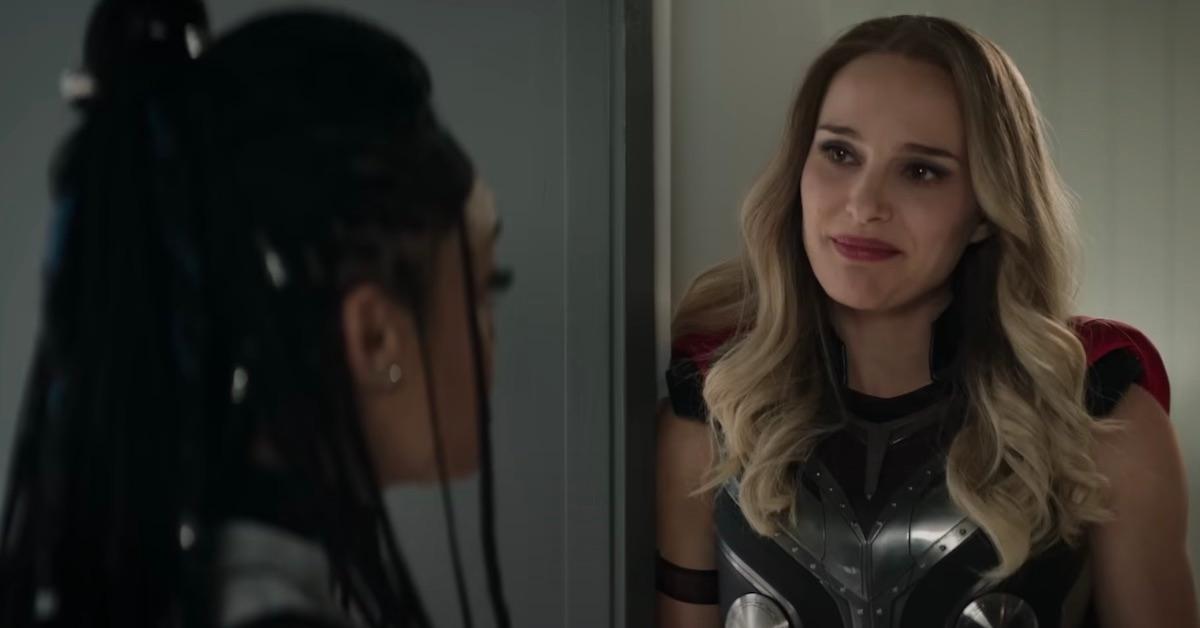 Article continues below advertisement
Jane Foster does really die in 'Thor: Love and Thunder,' but she may not stay dead.
Thor begs Jane to stay out of battle and heal, but Mjolner calls on her one final time. So, Jane ignores what's best for her human health and flies out to Eternity to assist Thor in his fight against Gorr the God Butcher (Christian Bale). Although Thor is able to imbue his powers into the many children Gorr captures, this is still not enough to fully defeat Gorr.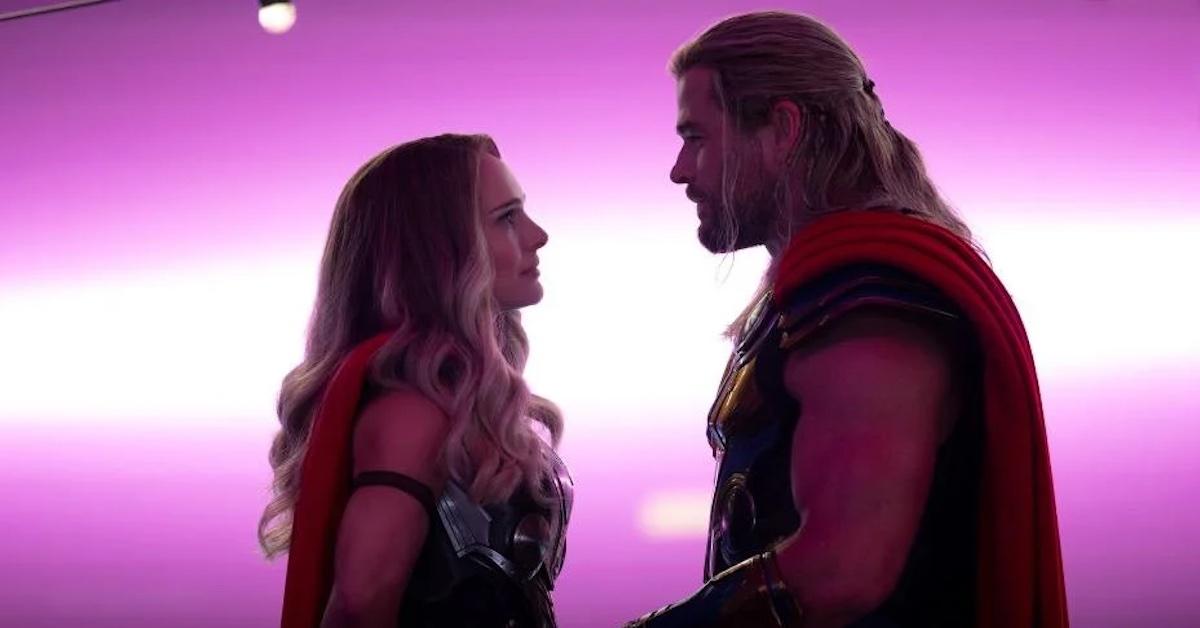 Article continues below advertisement
When Jane shows up, Thor is just moments from dying, so it's fun to see a woman saving the man in distress for a change. However, this last act of using Mjolner and becoming the Mighty Thor is what ultimately kills Jane. Her body isn't able to sustain her any longer, and she dies in Eternity. Thor is distraught, and his emotion and love for Jane inspires Gorr to bring his daughter back, knowing she'll be in good hands, instead of killing more gods.
Jane comes back in the post-credits scene of 'Thor: Love and Thunder.'
Although Jane dies in the Marvel-616 universe as we know it, this doesn't mean she's dead in every universe. In fact, in the first post-credits scene, she's greeted at the gates of Valhalla by Heimdall (Idris Elba), who is also "dead." But because these two characters are on camera, it means that in some sense, they're not really dead. Especially if now they can communicate with one another in another realm.
Article continues below advertisement
So is the afterlife just another life in the MCU? This poses a million questions about what it means to die in a world of multiverses. Is the afterlife just another universe? Is it possible for them to travel back to the main dimension of life? Or can someone like America Chavez travel to Valhalla with her multiversal-traveling powers?
Article continues below advertisement
This also opens up a whole other rabbit hole — if Jane and Heimdall are still alive in some sense, that means that characters such as Tony Stark, Natasha Romanoff, Aunt May, and many more could still be alive. Not only that, but villains such as Thanos, Ultron, and Hela could come back from some afterlife universe too.
In an interview with the Los Angeles Times, Natalie even revealed, "​​I am open to anything. It's such a cool character and I feel like anything is possible." So after years outside of the MCU, even her character's supposed death may not mean the end of Jane Foster.
Thor: Love and Thunder is now streaming on Disney Plus.