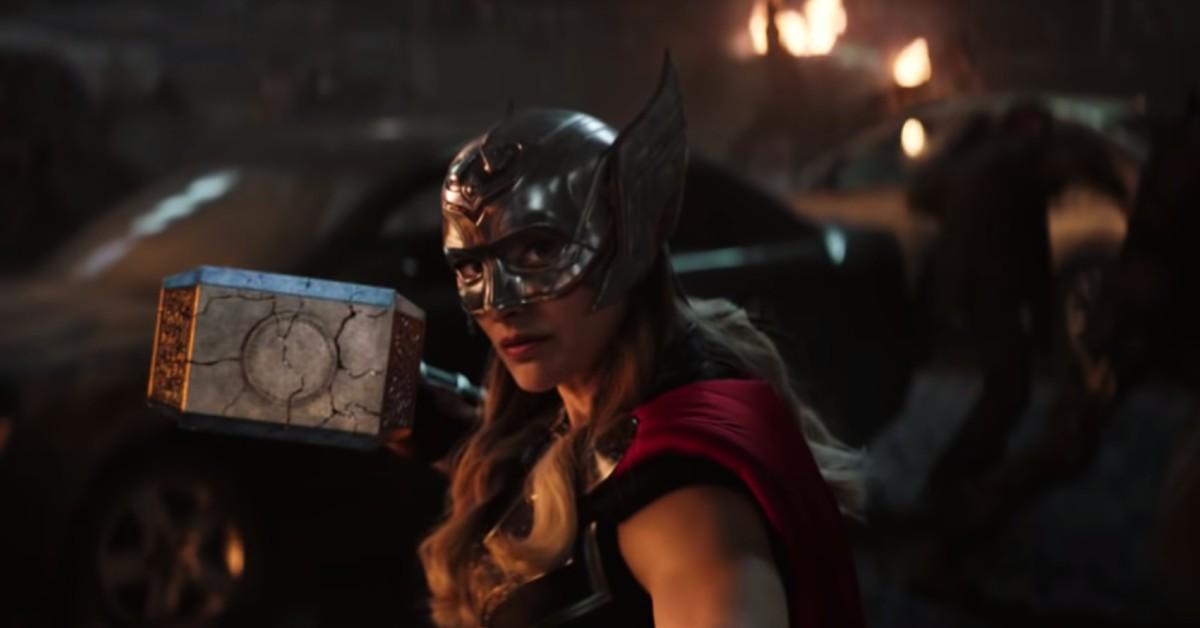 Natalie Portman Worked Hard for Her 'Thor: Love and Thunder' Transformation (EXCLUSIVE)
Forget Thor — we need to know more about Natalie Portman's phenomenal Thor: Love and Thunder transformation. Natalie will return as Jane Foster in the third Thor film, and her epic transformation into Lady Thor has us all hyped (and renewing our gym memberships).
Can we just declare Jane the winner of the breakup with Thor?
Article continues below advertisement
All jokes aside, Natalie's dedication to her Thor: Love and Thunder gains was seriously impressive.
Distractify spoke exclusively with Naomi Pendergast, Natalie's personal trainer for the film, to find out more about her workout routine.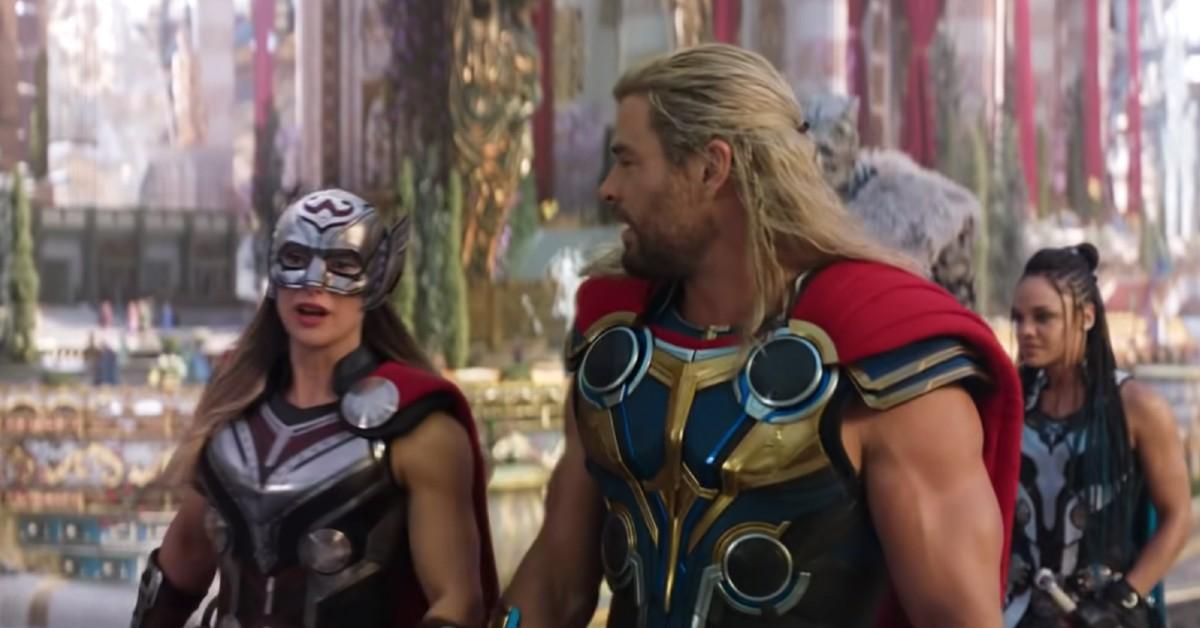 Article continues below advertisement
Details on Natalie Portman's 'Thor: Love and Thunder' transformation.
Naomi told Distractify that she and Natalie shared two primary goals when it came to her training regimen for Thor: Love and Thunder — "The first goal being the strong and muscular shape, the second avoiding any injuries in the process."
She started training with Natalie in October of 2020, four months before filming for the movie started.
Natalie's "clean and wholesome diet" impressed Naomi when they first started working together. The actress is vegan, so Naomi focused on adding plant-based protein powders to Natalie's daily meals to ensure she was getting enough protein to build and maintain muscle.
Article continues below advertisement
Naomi told Distractify that a typical day of meals for the actress would include "a vegan-based breakfast of oats and berries plus a protein shake, her snacks throughout the day would consist of fruit, nuts, and salads. For lunch she would have a vegan falafel dish, again with a protein shake, and for dinner, a vegan curry and protein shake."
Article continues below advertisement
Naomi stated it that Natalie normally doesn't eat as much as the aforementioned meal plan. However, it was essential for her to keep up her protein and calorie intake during filming in order to maintain the muscle she had worked so hard to develop for the role.
As for Natalie's exercise regimen, Naomi noted there was a special focus on the wrists. After all, Natalie had to wield Mjolnir!
Naomi estimated that the hammer used for filming weighed about three or so pounds. "This might not sound like a lot of weight, but when you are holding and swinging it repeatedly it puts a lot of strain of the wrist and becomes super heavy," she explained. "With some guidance from the stunt team I gave Natalie some wrist exercises to do daily before she went on set."
Article continues below advertisement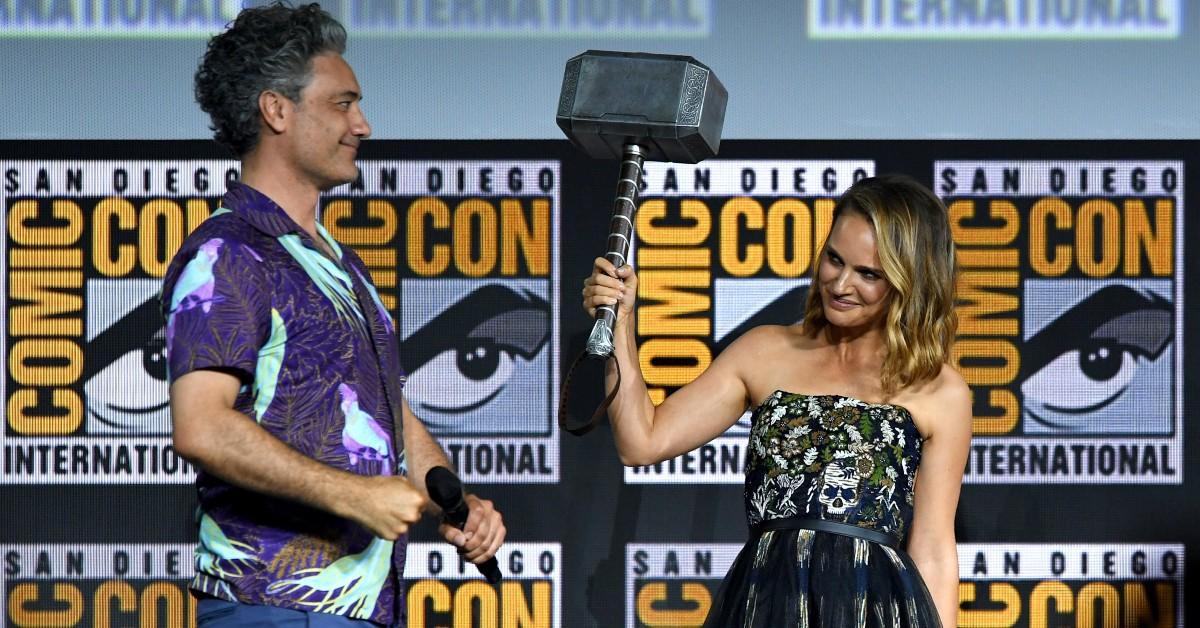 Why does Jane become Lady Thor?
As Distractify previously reported, Jane steps up to wield Mjolnir when Thor is deemed unworthy in the comics. However, Jane's heroism comes with a heavy price.
Jane is diagnosed with breast cancer at the time she becomes a hero herself. Every time she wields Mjolnir, the chemo is wiped from her body as the mighty hammer senses the chemo as poison.
Article continues below advertisement
We won't know for certain if Jane's comic book storyline will be adapted to the big screen until Thor: Love and Thunder premieres, but it's highly likely.
What we do know is that Naomi truly enjoyed working with Natalie. Naomi told Distractify that the actress "is a down-to-earth, kind, extremely talented, and ambitious women. I often tell people how lucky I felt to land such a focused and hard-working person to train. She definitely made my job easy to do with her eagerness to learn and persistence to reach her goals."
Despite the fact that Jane is Thor's ex, we know he would do anything to stop Jane from dying. Will they have a chance to rekindle their old flame in the film before it's too late?
We'll just have to wait and see when Thor: Love and Thunder is released on July 8, 2022.