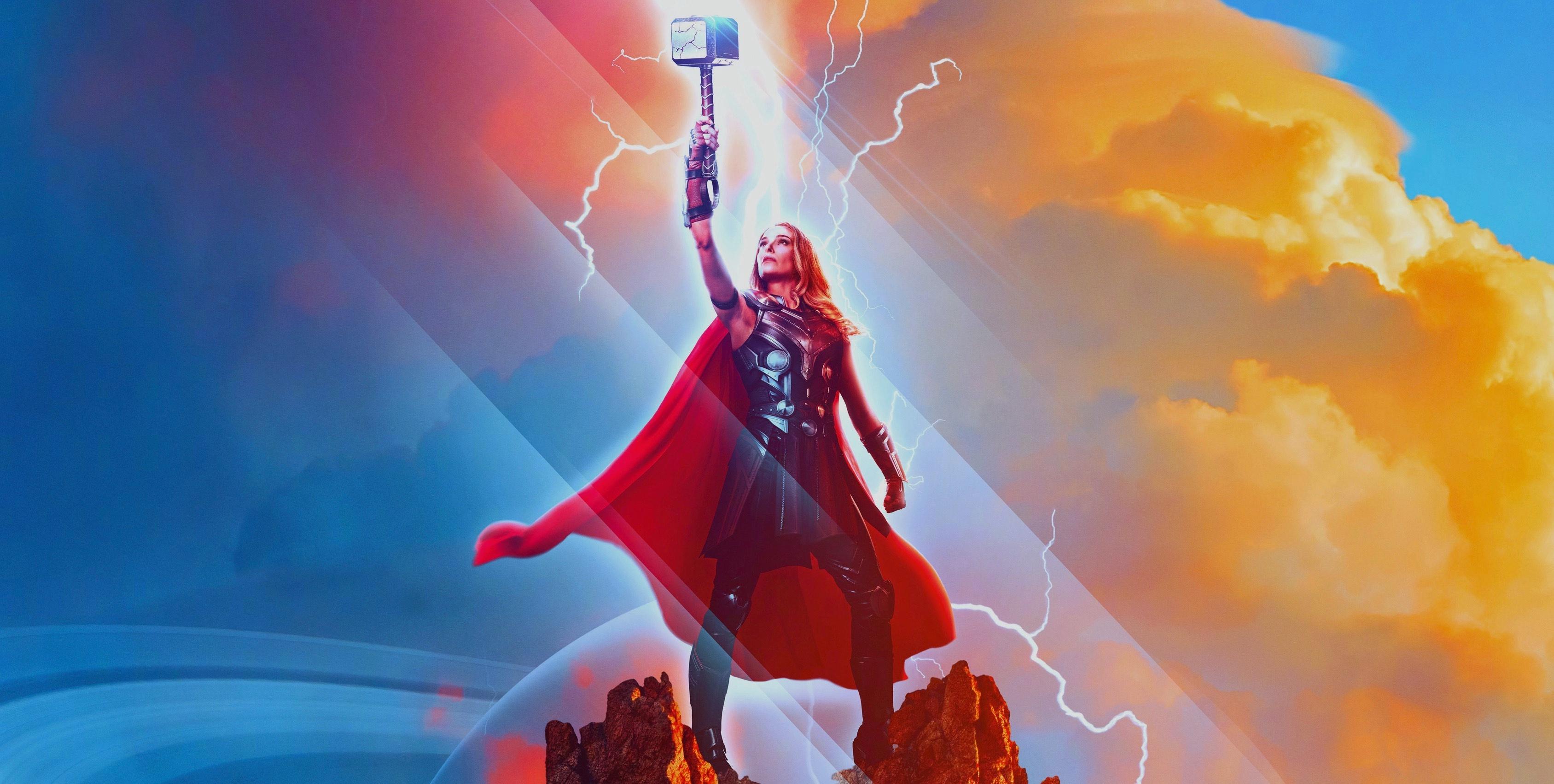 Fans Urge Marvel to Add a Trigger Warning for 'Thor: Love and Thunder'
Spoiler alert: This article contains major spoilers for Thor: Love and Thunder.
Like Dr. Jane Foster (Natalie Portman) says in Thor: Love and Thunder, the film is "quite the reunion." The latest MCU film reintroduces the titular Space Viking's (Chris Hemsworth) astrophysicist ex-girlfriend, this time in the form of Mighty Thor.
Article continues below advertisement
This is Natalie's first appearance in the MCU since 2013's Thor: The Dark World, with her character receiving a much more significant storyline than previous installments in the franchise — why is that?
Keep reading for all the known details regarding Jane's devastating narrative. Plus, stick around as we reveal why many moviegoers are demanding Marvel to issue a trigger warning at the start of the flick.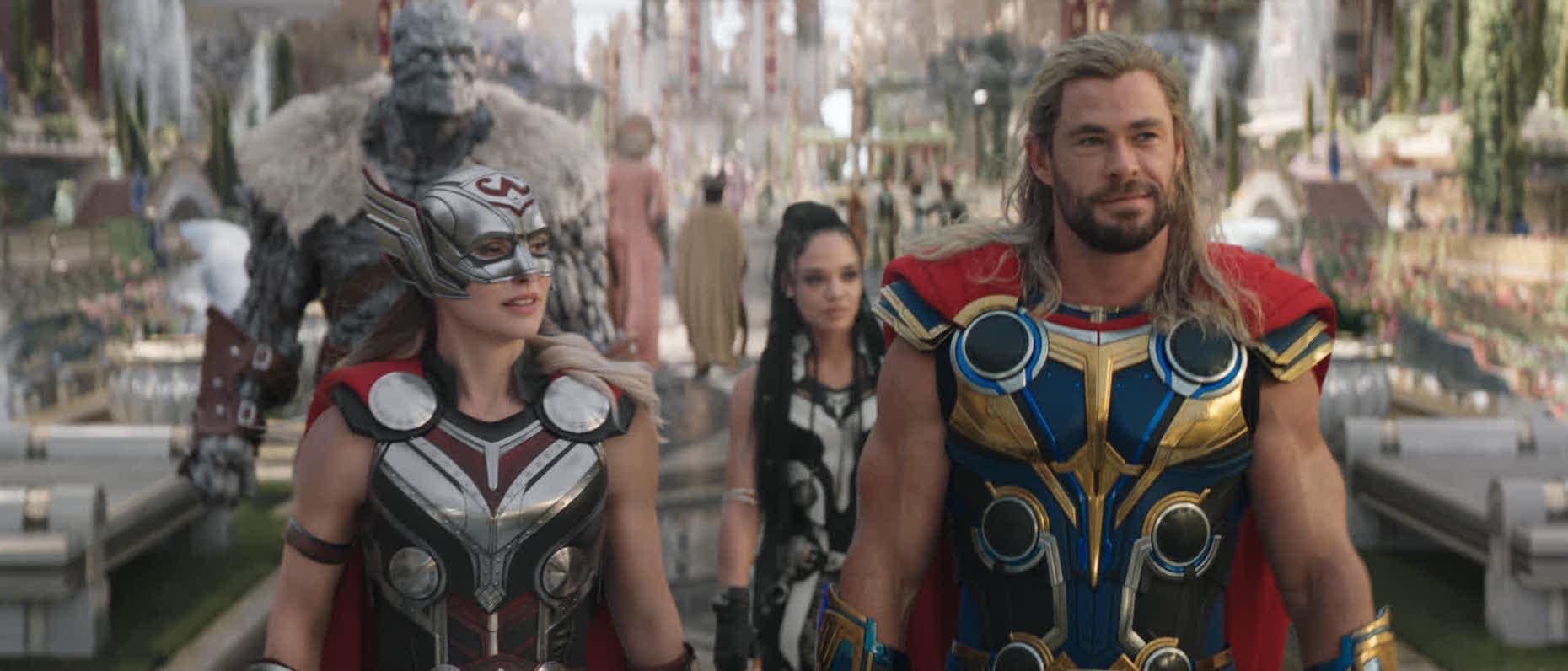 Article continues below advertisement
'Thor: Love and Thunder' fans call for trigger warning over cancer storyline.
When audiences first meet Jane in Thor: Love and Thunder, they discover she has stage four cancer, and in one scene, viewers witness her receive chemotherapy treatment. As a result of this, those who have already seen the film are taking to Twitter to warn fans in the event that this storyline is triggering for those who have experienced treatment or know someone who has.
Article continues below advertisement
"If you're planning to see Thor: Love and Thunder and are sensitive to cancer/cancer treatment, it is an extremely prevalent theme and plot driver in the movie," one fan shared, adding, "Prepare yourself and take care of yourself if you need to."
Another added, "I knew in the comics that Jane has cancer. It's been mentioned many times since this movie was announced, and yet the cancer scenes still hit hard. Prepare yourselves if you've lost anyone to cancer."
'Thor: Love and Thunder' viewers also warn parents about "children in peril."
When it comes to Reddit, many viewers are warning parents about the storyline involving the Asgardian children.
"The movie centers on children in peril. I will leave it at that," one Redditor warned. "I spent the entire movie on edge, and my anxiety [being] so high made it hard to enjoy ... Just know if you go see it to be prepared."
Article continues below advertisement
Another Redditor brought up the first scene, which involves Gorr the God Butcher (Christian Bale) and his daughter.
"A child is shown dying of thirst at the beginning of the movie while her father's cries to the gods for help go unheeded. She gets resurrected at the end, but it's tough to watch. Skip the first ten minutes of the movie to avoid that part," they alerted.
One person argued that it wasn't "as bad," adding that they have "blind faith that the MCU will not harm a bunch of kids."
"But, in saying that, if I'd had had a warning that kids were in danger, I probably wouldn't have watched it," they noted. "Also, shout out to Chris Hemsworth, as he did make the scenes with the kids a lot easier due to the humor he plays Thor with."
Thor: Love and Thunder is now playing in theaters.