Kate Bishop Is Hawkeye... So Is Clint Barton
Why does Kate Bishop become Hawkeye? In the finale of the 'Hawkeye' series, we see her running through a list of possible names. Does she have any other monikers?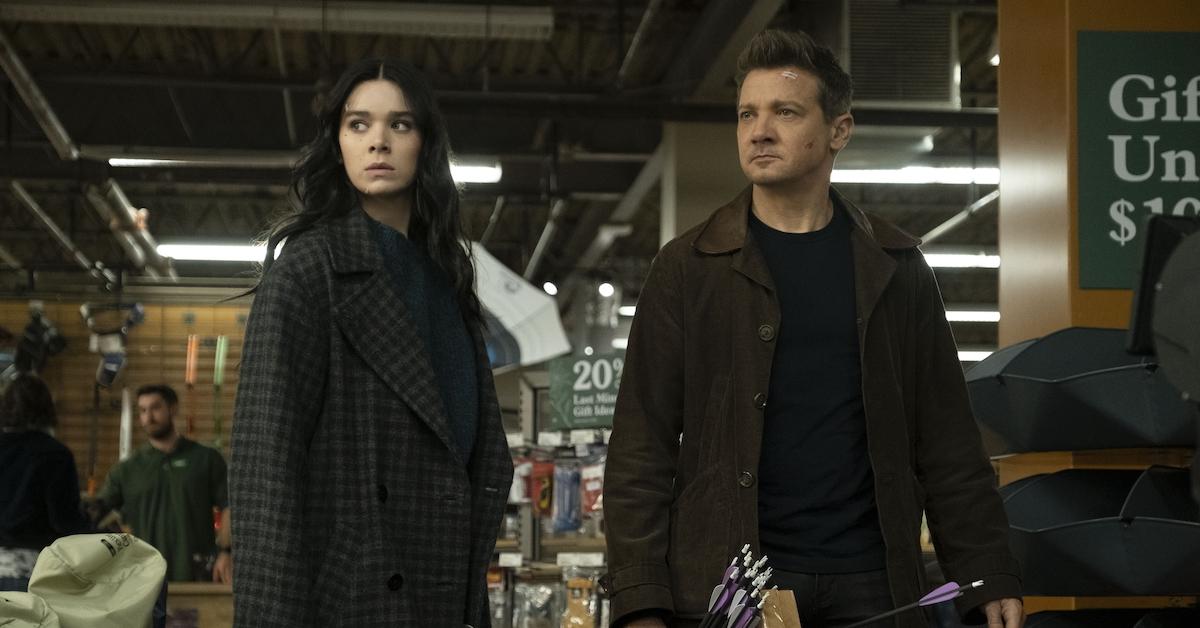 Disney Plus's Hawkeye wrapped up Clint Barton's extremely stressful Christmas story and also laid the groundwork for plenty of content that we are bound to see from Marvel in the near future. With lots of excellent action sequences and reveals, the finale had some big surprises, leaving the fate of certain characters up in the air.
Article continues below advertisement
Thankfully, our newest favorite archer wasn't one of them. Young Kate Bishop has played a major role in Hawkeye and the finale sets her character up for a number of potential future storylines within the MCU. But everyone is asking themselves the same question after the finale: Why does Kate Bishop become Hawkeye, if Clint Barton is still alive? Here's everything you need to know about the new Hawkeye.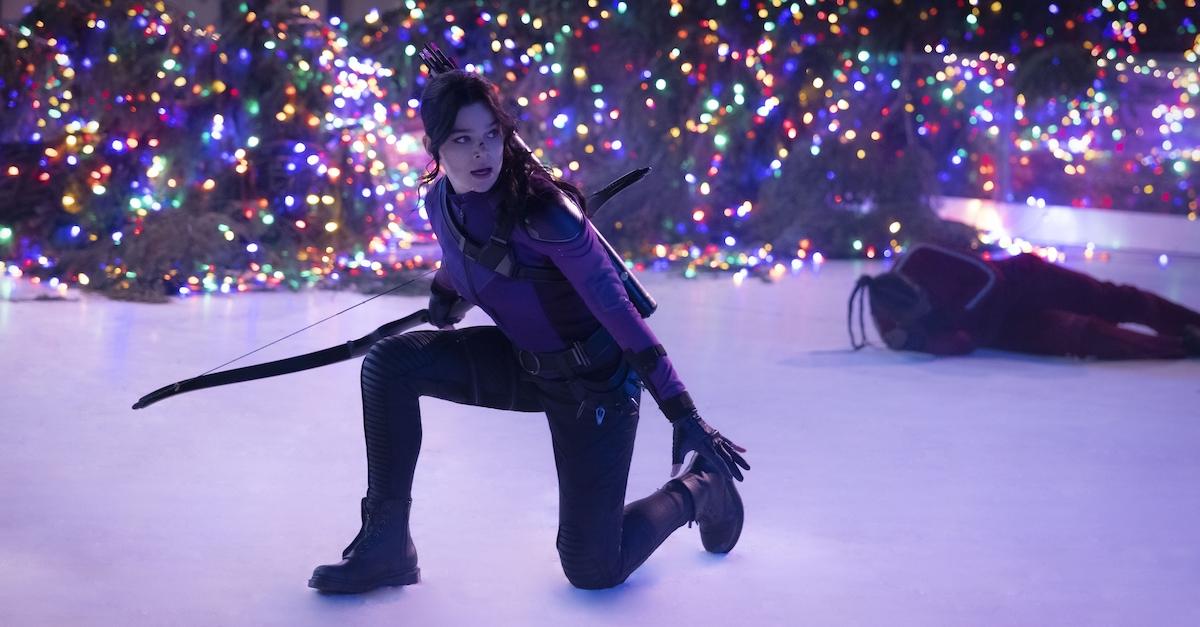 Article continues below advertisement
Why did Kate Bishop become Hawkeye?
Usually, when a younger character takes over the mantle of an existing superhero, it's because the original crusader has died. But as the finale of Hawkeye showed, Clint Barton is very much alive when Kate becomes Hawkeye. So, how does this work exactly?
Over the course of the series, audiences saw Kate Bishop become a target after she put on the Ronin suit, though she eventually grew into herself as she teamed up with Clint and took on her enemies. It's during these final confrontations that we see Clint starting to acknowledge that Kate has earned his respect.
Article continues below advertisement
Although he was initially hesitant to work with Kate, Clint finally embraced their partnership. Together, the two archers worked as a team to take on Kingpin and the Tracksuit Mafia. After going through such a massive journey together, Kate considers her future as a superhero and jokes about taking on a superhero name for herself.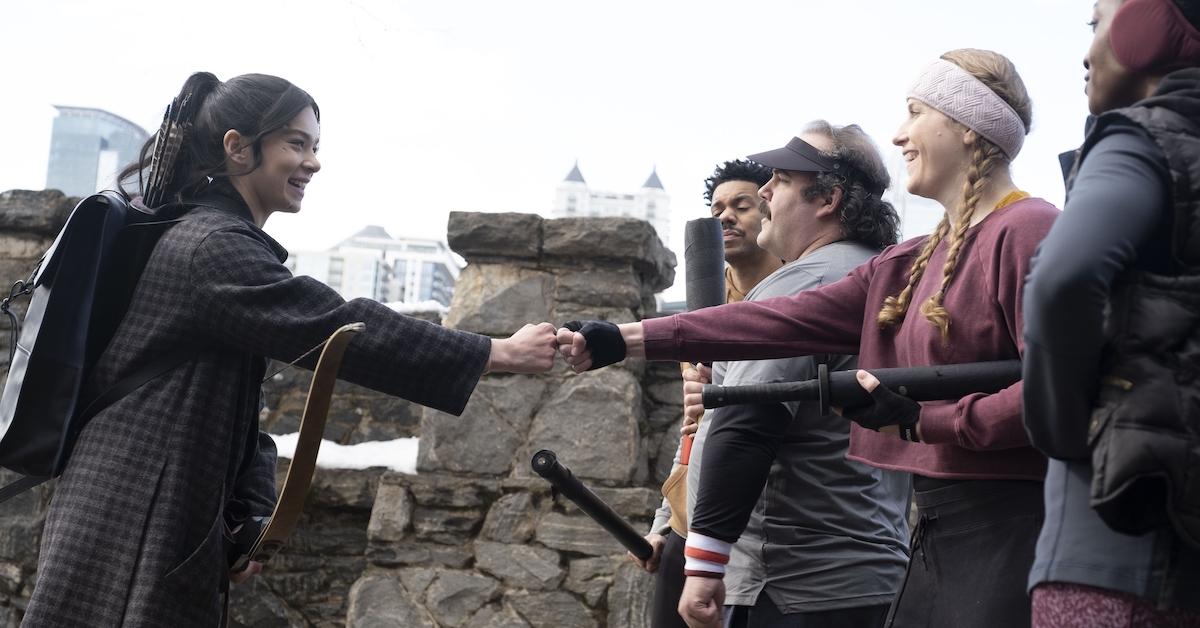 Article continues below advertisement
Does that mean that Clint will be retiring his bow and arrow soon? Not necessarily. In the comics, Clint Barton and Kate Bishop both exist as Hawkeye. So, it's possible Jeremy Rener's Clint Barton will continue to make appearances in the MCU.
But, as we've seen with many of Marvel's Phase 1 characters, Clint might retire his bow, allowing Kate to take over as the new official Hawkeye in this next phase of the MCU.
Article continues below advertisement
Does Kate Bishop have any other superhero names?
Many superheroes (and villains) in the Marvel universe are known to have more than one moniker. Ronin is actually a great example, since many superheroes, like Clint (aka Hawkeye), Maya Lopez (aka Echo), and Matt Murdock (aka Daredevil), have used the identity at various times.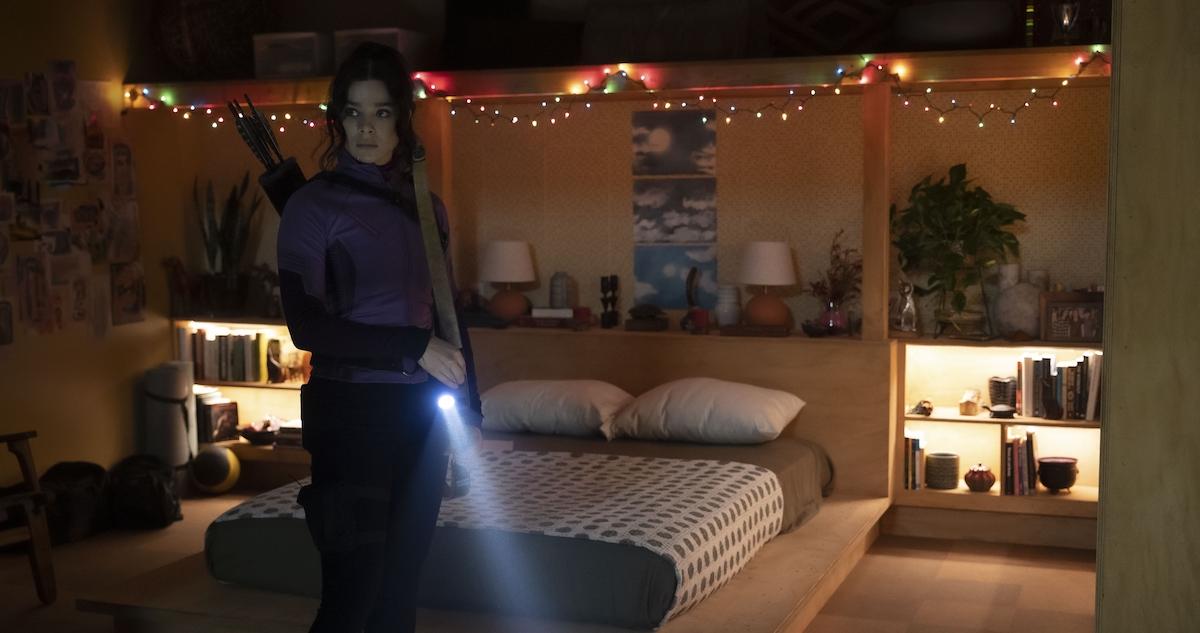 Article continues below advertisement
So, does Kate Bishop have any other names that she goes by, other than Hawkeye? She absolutely does. In the comics, Kate is also known as Hawkette, Lady Hawkeye, Hawkingbird, and Kate-Hawk. However, her official moniker is the same as the man who inspired her to become a superhero.
At the end of the Hawkeye finale, when Kate is running possible superhero names for herself by Clint, including Ladyhawke, Hawk Eve, Hawk Shot, and Lady Arrow, he says he has an idea. Audiences don't get to hear what exactly that idea is, but it's likely that the Avenging archer is referring to his own alias.
Hawkeye is available to stream on Disney Plus.