Who Is Coco Gauff Dating? The Tennis Champ Has Briefly Opened Up About Her Boyfriend
Although she has never shared his name with the world, Coco Gauff thanked her boyfriend for motivating her during her Grand Slam win in September 2023.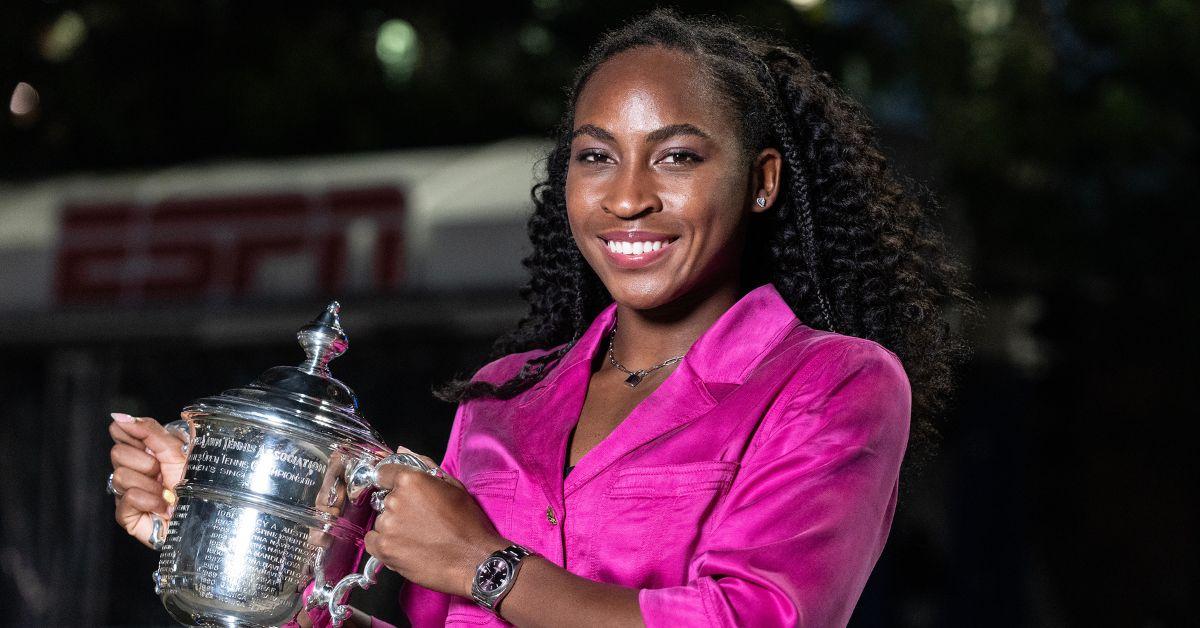 Just the Gist:
At just 19 years old, Coco Gauff achieved her first Grand Slam victory at the 2023 US Open.

Coco has shared that her boyfriend played an essential role in motivating her to win.

Although she has mentioned it several times, Coco keeps her love life private.
Article continues below advertisement
On Saturday, Sept. 9, 2023, tennis fans worldwide watched as Coco Gauff solidified herself in sports history. At age 19, the Delray Beach, Fla. native won her first Grand Slam at the 2023 US Open, making her the youngest tennis player to earn the title since Serena Williams. The win came after Coco's second-ever Grand Slam after losing the competition in 2022.
Coco's rise to athletic superstardom is just getting started, as she has received tons of praise for her fantastic win. Naturally, those following her story want to know what she's doing when she's not killing it on the tennis court.
While discussing her Grand Slam win, Coco briefly confirmed that there is a special someone she's sharing her accomplishments with at home. Keep scrolling to find out all about who Coco is dating!
Article continues below advertisement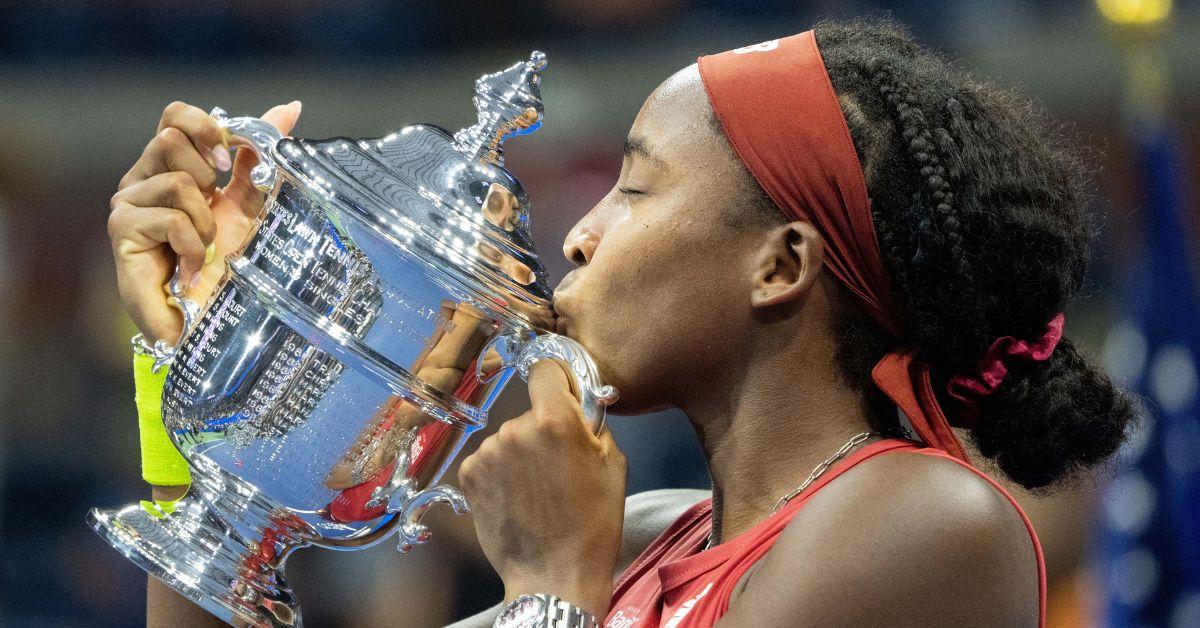 Who is Coco Gauff dating? She admits her boyfriend helped her "give it my all" at the US Open.
Born Cori Dionne Gauff, Coco has been in the limelight for her tennis skills since she was a preteen. After several years of being in the public eye, Coco knows a little something about keeping her private matters close to her chest.
Article continues below advertisement
Coco's romantic relationships are just one thing the athletic star keeps away from the public eye. Anyone who follows the teenager on her TikTok or Instagram will see no evidence of a main squeeze. However, Coco confirmed during her Grand Slam win that a special someone exists in her life.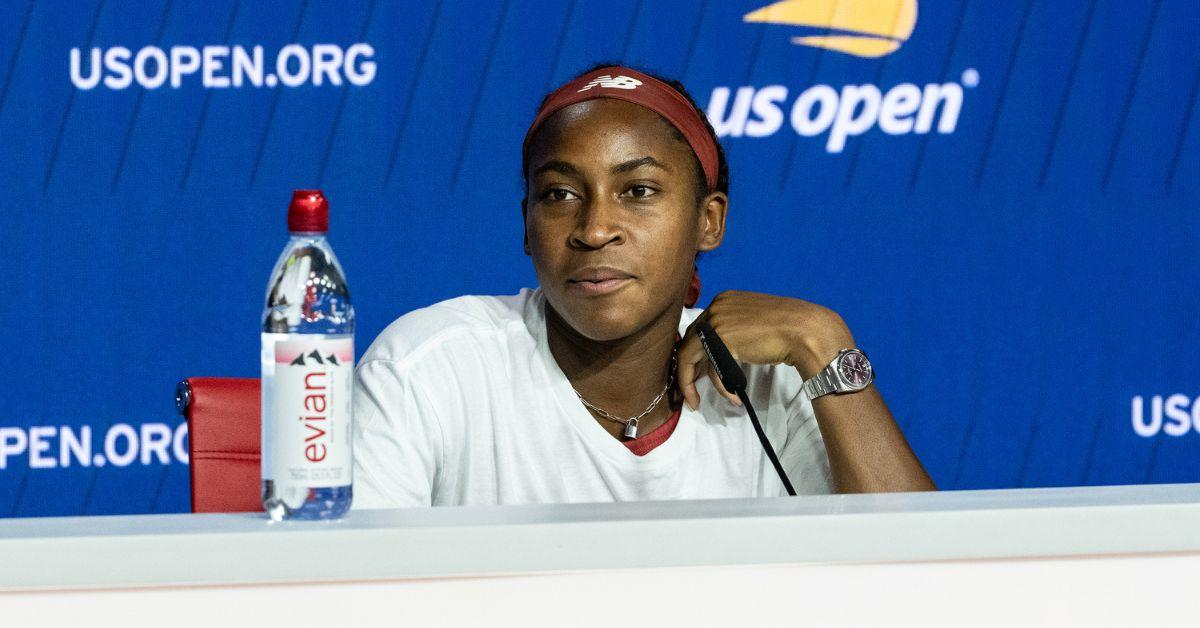 Article continues below advertisement
In September 2023, moments after the win, Coco appeared at a press conference and discussed how she prepared for the Grand Slam before eventually taking the trophy home. Though she didn't reveal his name, Coco shared that her boyfriend played an integral part in motivating her to "give it my all."
"Honestly, I didn't have any of those visions [of winning] till last night," Coco explained to reporters (via People). "You know, I thought about it, but I told myself to get it out of my head because that's what I did at French. I was envisioning, you know, what would happen if I would win. I think I wanted it too much."
Article continues below advertisement
"Last night, I started a little bit, but honestly, I just called my boyfriend, and I told him, 'Let's talk until it's time to go to sleep,' so we spoke until 1:00 a.m, and then I went to sleep."
Article continues below advertisement
Coco Gauff mentioned her mystery boo months before her historic Grand Slam win.
Although Coco candidly expressed her boyfriend's contribution to calming her down before the Grand Slam, she strategically didn't mention who he was nor how they met. However, assuming it's the same boyfriend (the girl has options, OK!), Coco and her man have been together at least since April 2023.
Coco appeared in the Tennis Channel's Warm and Fuzzy episode in April. In a clip of the episode, Coco and the host Michael Kosta, take a moment to listen to live music played by someone on a harp. After noting how completely "random" the rendition was, Coco said the music "makes you wanna fall in love."
Article continues below advertisement
The host decided to use Coco's comment to discuss her love life. When asked how her love life was going, Coco stated it was "trending up," signaling that she and the mystery man were in a good place. The private tennis champ once again didn't disclose her boyfriend's name but said she hoped he had no idea how to find her Warm and Fuzzy episode.
"God, I hope he doesn't see this," Coco said on the show while blushing.