Colin Powell and His Wife, Alma, Were Married for More Than Half a Century
Colin Powell's work in the U.S. government is well-known both in the U.S. and internationally, but what do we know about his wife? Details.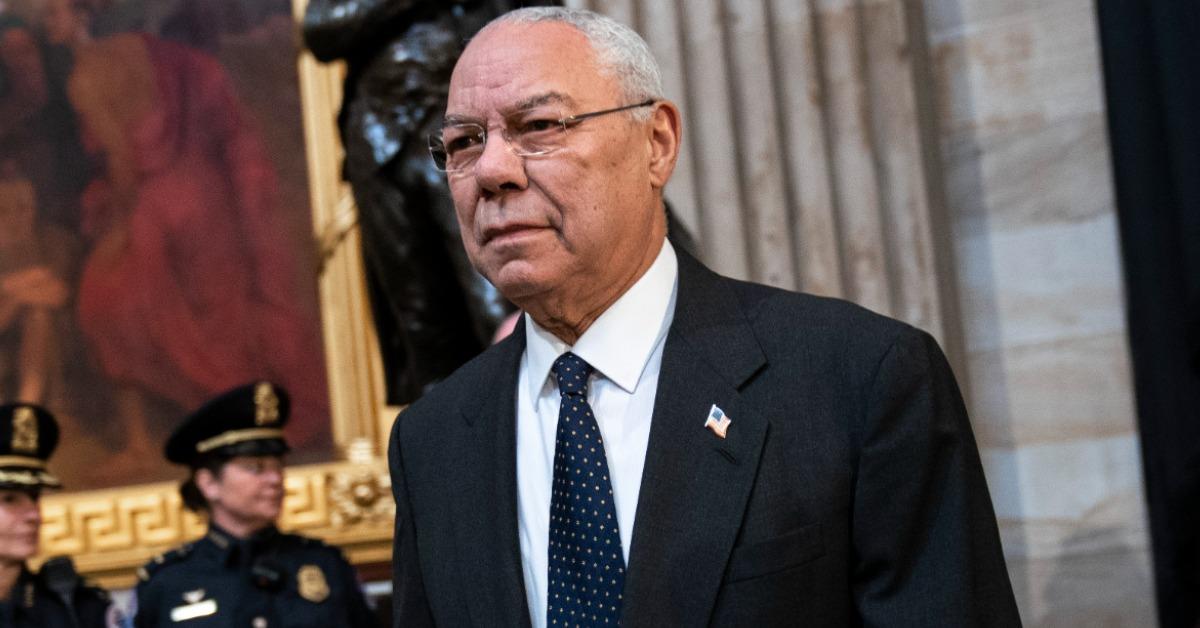 In the world of U.S. politics, former politician, diplomat, and four-star general Colin Powell was a bit of a juggernaut. The longstanding diplomat worked with multiple presidential administrations throughout his life and in doing so helped shape the nation's government as we know it today.
Article continues below advertisement
For however much Colin's life as a political figure is well-known among his constituents, what do we know about his personal life? Keep reading for details on his wife, kids, net worth, and more.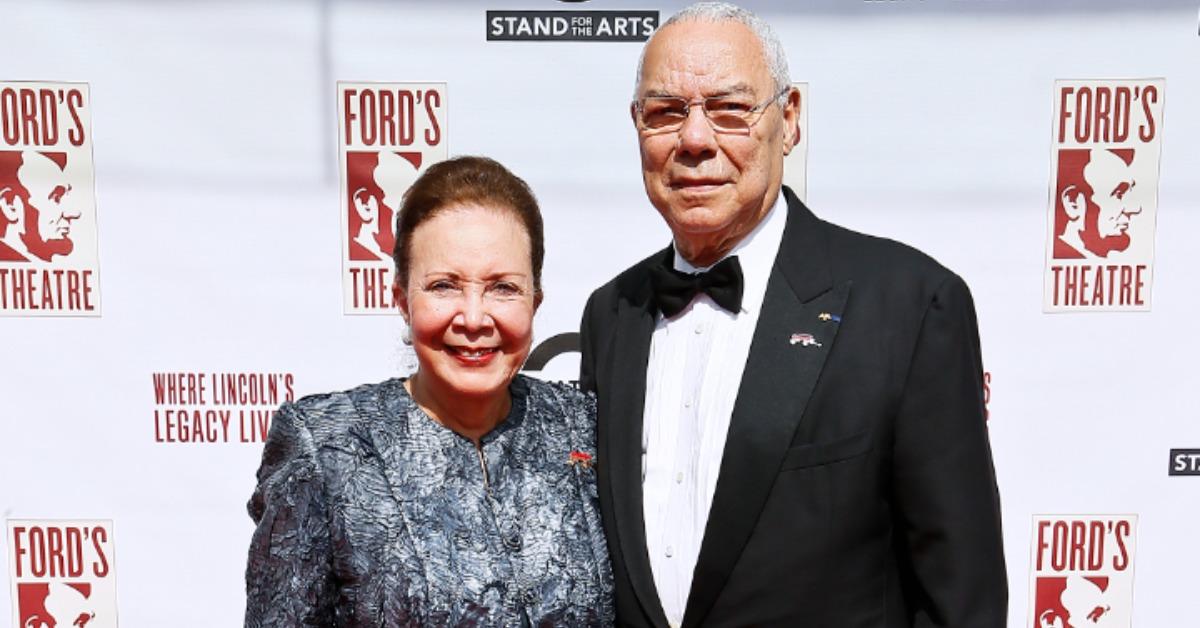 Article continues below advertisement
Who is Colin Powell's wife? Alma Powell was by his side for years.
Colin Powell's wife, Alma Vivian Powell (née Johnson), was born on Oct. 27, 1937, in Birmingham, Al. A graduate of Fisk University in Nashville, Alma decided to further her education by also attending Emerson College in Boston to study speech pathology and audiology.
Alma's first job was as a radio show host on her own show, Luncheon with Alma, featuring women's news and trendy music to play at lunchtime. Between 1958 and 1962, Alma took on a job as an audiologist for the Boston Guild for the Hard of Hearing. In 1962, she and Colin were officially wed in Birmingham. As a couple, Alma accompanied Colin across the globe while he rose through the ranks of the U.S. military and eventually became a four-star general.
Article continues below advertisement
Beyond those accolades, Alma served as the chairwoman of America's Promise, the nation's foremost organization dedicated to improving the lives of its youth. She also served as the vice-chair of the Kennedy Center for Performing Arts as well as the chairwoman of the Pew Center for Civic Change.
During her commendable career, she also decided to write two children's books, titled America's Promise and My Little Wagon.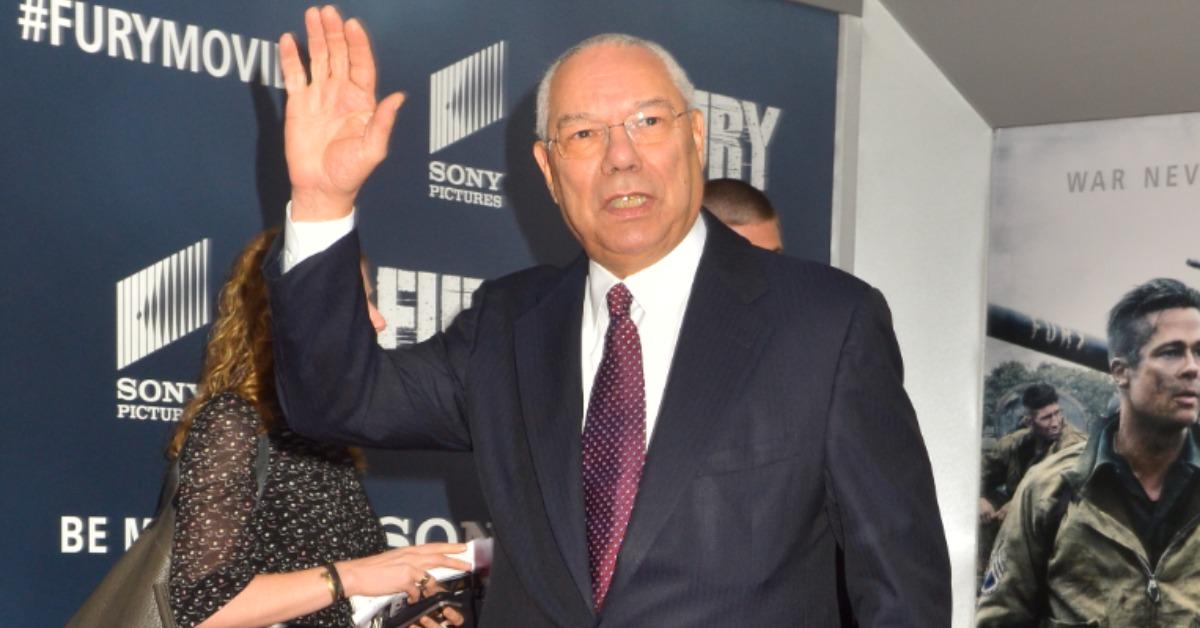 Article continues below advertisement
Who are Colin and Alma Powell's children?
While all of Colin and Alma's accomplishments in life are noteworthy enough by themselves, one of their greatest joys has been parenting their three children: one son and two daughters.
Their son, Michael Powell, was the chairman of the Federal Communications Commission from 2001 to 2005. Their daughters, Linda and Annemarie Powell, both work in the film industry.
What is Colin Powell's net worth?
According to Celebrity Net Worth, Colin Powell amassed a whopping $60 million net worth during his commendable career, and a large swathe of his fortune came as a result of speaking engagements he took on after retiring from military service. The outlet notes that in 2000 alone, Colin earned $7 million by working 109 speaking engagements, and that he charged roughly $64,000 per speech on average, but some of his engagements ran upwards of $100,000.
Colin also reportedly received a $6 million advance for his 1995 autobiography My American Journey.
Article continues below advertisement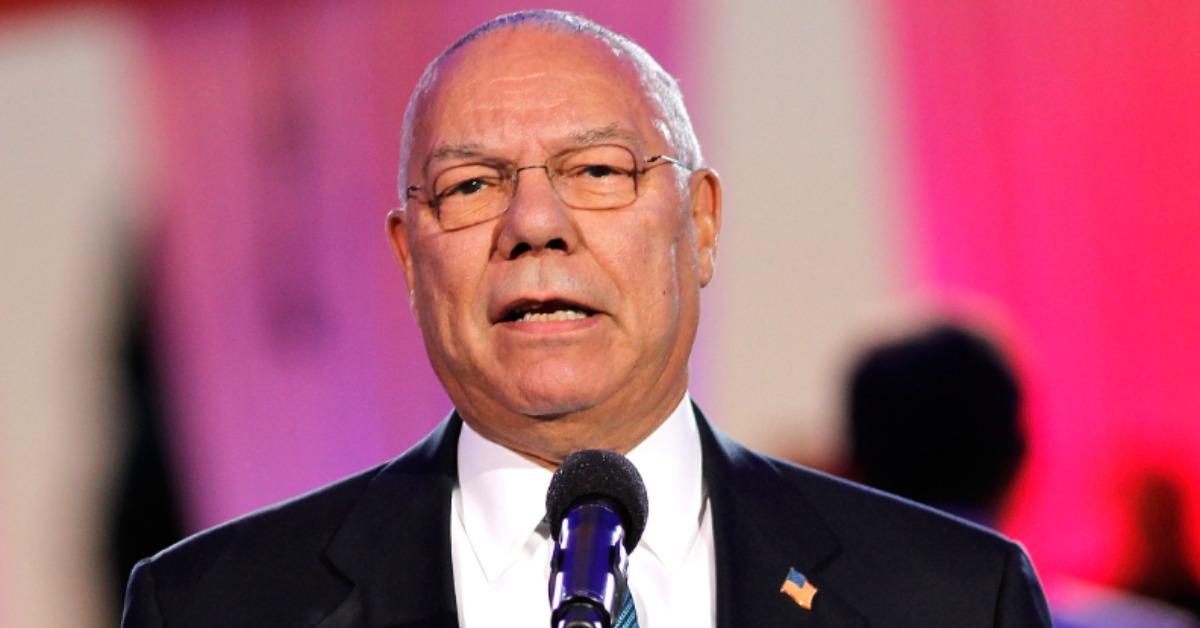 What was Colin Powell's cause of death? He passed away at 84 years old.
Tragically, Colin died on Oct. 18, 2021, at 84 years old. His cause of death was deemed to have been a result of complications stemming from COVID-19. He was being treated at Walter Reed National Military Medical Center in Bethesda, Md., and was fully vaccinated. Colin also suffered from multiple myeloma, a cancer of plasma cells that normally produce antibodies in the human body.