This Haunting Dot-to-Dot Picture Has Completely Baffled Social Media
Normally doing a dot-to-dot puzzle is a source of relaxation and can leave one with a sense of accomplishment, unless it's this dot-to-dot puzzle.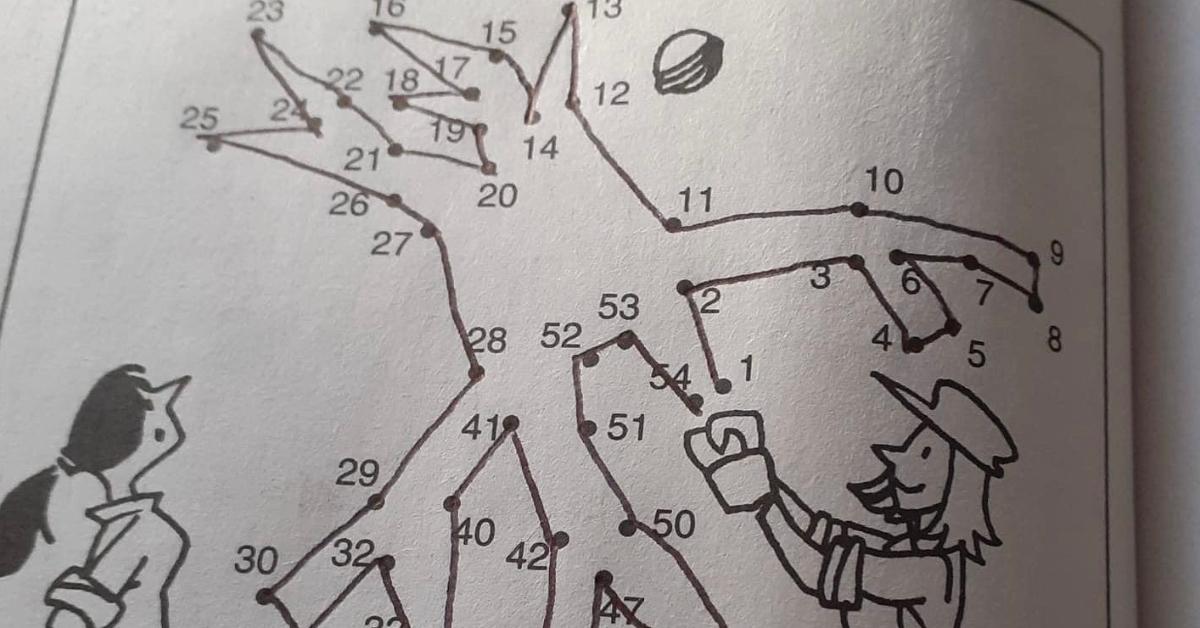 I envy people who love puzzles. A friend of mine is constantly doing jigsaw puzzles. Anytime I go over to her house, there is inevitably one in progress on a table primarily used for that activity. I'm pretty sure she and her husband eat dinner on their couch in order to save the table space just for the puzzle. My mother always has crossword puzzles in her bathrooms and of course, picks one up while doing her business.
Article continues below advertisement
For some reason, they do not speak to me. When the Sudoku craze hit I remember briefly looking at one and thinking, "Oh dear, my brain does not like this." However I do like an Escape Room, but maybe I just enjoy feeling like a cornered animal in small spaces. I might want to discuss that with my therapist. I'm vaguely aware of connect-the-dot puzzles but never got into them either. I swear I'm fun! If they are anything like this haunted dot-to-dot, I may start. Should we call an exorcist?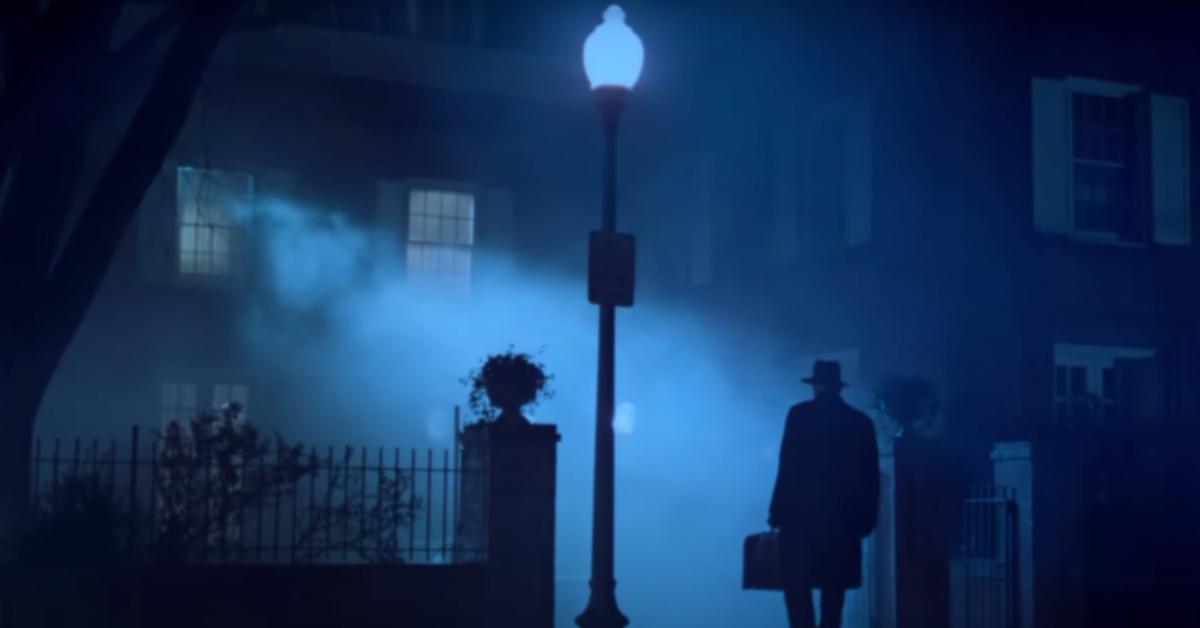 Article continues below advertisement
What is up with this wildly confusing dot-to-dot?
According to their website, PseudoPod is the "world's premier horror fiction podcast." They've been doing their thing for over 10 years so it stands to reason that if PseudoPod gets ahold of something, we should pay attention.
"Can anyone tell us what this is meant to be," they asked via Twitter while sharing a dot-to-dot image one might find in an H.R. Giger drawing. For the unaware, H.R. Giger designed the Xenomorph which is the alien in the Alien movies. Maybe he has a side hustle in the dot-to-dot medium, and we're just now discovering it. Artwork is often discovered posthumously, so you never know.
Article continues below advertisement
The folks from PseudoPod described the image as a "betentacled horror from the void," and I'm inclined to agree. It's giving Cenobite from Hellraiser, but without the fun of a tiny pair of sunglasses.
Article continues below advertisement
Thankfully people in the replies had a few ideas of their own, and they went beyond the deep dark horrors of one's mind. I had no idea such a thing was even possible. Told ya I was fun!
Article continues below advertisement
Based on the existing drawings on the dot-to-dot, two people are playing Cricket. One appears to be the bowler, which is similar to a pitcher in baseball. The other is the batter. It looks as if the batter just hit the cricket ball pretty high into the air, which is why both players are staring at it.
What's strange is, the cricket bat is on the ground next to the batter who seems to be in mid-swing. A Twitter user named Lost in Localization, aka @lostinloc, provided the most realistic scenario: "In Cricket, part of setup is 'pitching the stumps,' hammering a set of three poles into the ground. In this case, a tree stump has been pitched (thrown) instead." OK, I definitely see this. I also see the tree from Poltergeist as it was trying to eat one of the kids.
Article continues below advertisement
The less serious answers are obviously way more fun and definitely worthy of our time. I'm not the only one whose brain saw different monsters from various films. A Twitter user named Adrian Scanlan referenced one of our horror kings when they said it "looks a bit like a cartoon version of The Thing after infecting the dogs." John Carpenter really nailed it!
Article continues below advertisement
"If you squint it kinda looks like the monster from The Ritual," added another Twitter horror movie aficionado. In that movie, four friends going on a hike through Sweden encounter an ancient evil. I'm not super athletic so being asked to play Cricket would feel like encountering an ancient evil.
I'd like to add my personal theory to the pile. Clearly this dot-to-dot is a deleted scene from the infamous baseball game in the first Twilight movie. Alice obviously just hit the ball very high in the sky because she's extremely strong. Bella has asked the wolves to jump in the air and retrieve it. Muse continues to play. Glad I just dug us out of this Supermassive Black Hole.