The Chatterer in 'Hellraiser' on Hulu Is Pure, Unadulterated Nightmare Fuel
The Chatterer makes his ominous return in Hulu's 'Hellraiser' reboot. How did he become a Cenobite in the first place? It's actually quite tragic.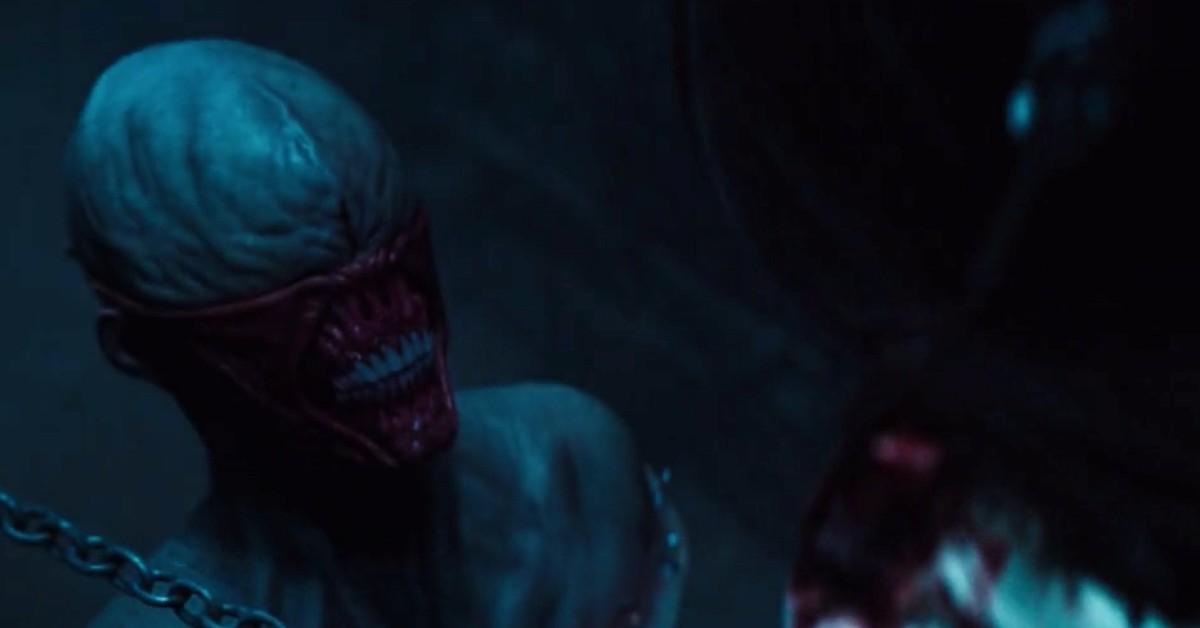 Warning: The following article contains spoilers for Hellraiser on Hulu, a film that isn't for the faint of heart.
Content warning: Blood and violence.
There are many iconic characters in the horror movie genre — from Chucky to Freddy Krueger, Jason Voorhees, Ghostface, and more. One iconic horror villain that's getting a chance to shine in the spotlight once more is Hellraiser's Pinhead, now a woman (portrayed by Jamie Clayton) in Hulu's new remake of the famous 80s horror film.
Article continues below advertisement
However, we wanted to shine a spotlight on an under-appreciated Hellraiser character who is just as terrifying if not more than Pinhead.
Let's talk about the Chatterer.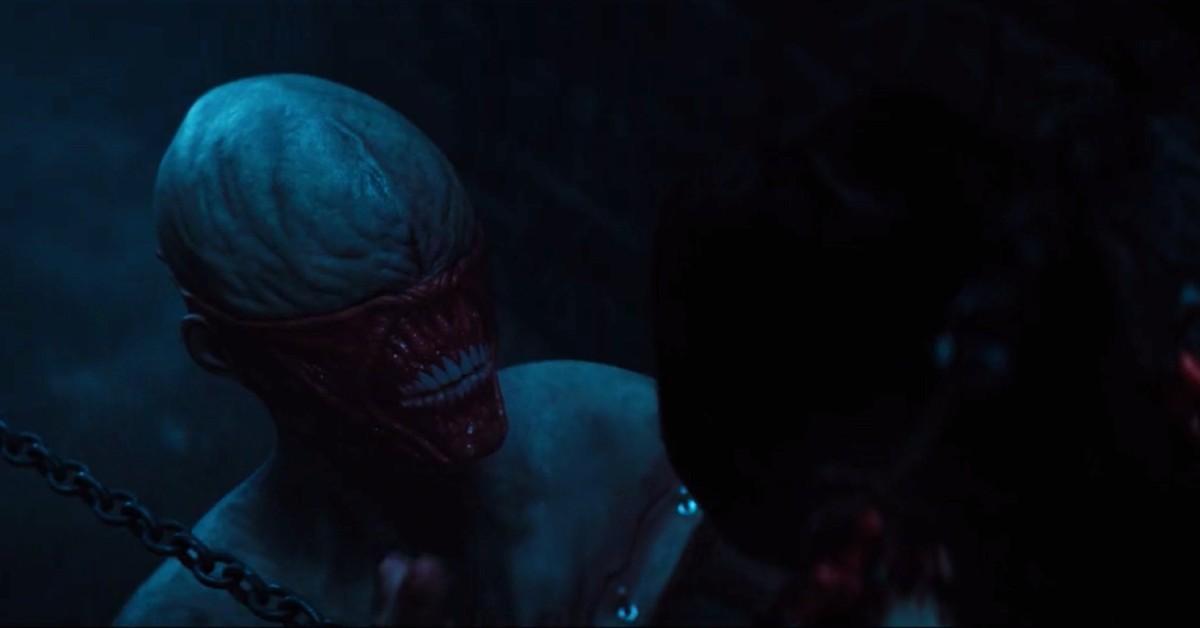 Article continues below advertisement
How did Chatterer become a Cenobite? (SPOILERS)
So in order to understand the Chatterer, we need to define what a Cenobite is. If you're familiar with the Hellraiser films but never actually sat down to watch one, the Cenobites are the ghostly figures in the film that cause nightmarish mayhem for the characters simply trying to escape their hell.
In other words — they're the Freddy Kruegers of Hellraiser. The Chatterer does appear in the Hellraiser Hulu reboot, killing Nora (Aoife Hinds) with his chilling teeth chatter.
The Hulu film doesn't have time to delve into the rather tragic backstory of the Chatterer, so let's break it down here. Per the Hellraiser Wiki, the Chatterer appeared in the original Hellraiser films and the Hellraiser comics.
Once upon a time, the Chatterer had a normal name — Jim. Poor Jim had a rough childhood, to say the least.
Article continues below advertisement
Jim was shipped off to live at an orphanage after he framed his mother for the death of his (abusive) father. All Jim wanted throughout his entire life was to be truly, and genuinely loved, whether it was with his first boyfriend Seth, or his clientele when he became a sex worker.
However, Jim became a classic case of "be careful what you wish for." After he's given a Lament Configuration (a puzzle box that basically can serve as a portal to hell), Jim continues to pray for love.
Article continues below advertisement
Basically, Jim ends up getting manipulated after he's given the Lament Configuration. Although all he wanted was love, he ended up trapped in a prison of eternal pain. In the end, Jim is turned into a Cenobite instead by Levathian, the God of Pain and Pleasure.
Given the Chatterer's tragic backstory, we'd say it's a mercy when Riley (Odessa A'Zion) stabs the Cenobite. After all, the Chatterer just seems to succumb to death, or whatever's next in the afterlife for "Hell's right-hand man." Given how popular the Hellraiser franchise is, we'd say this isn't the last time we've heard those menacing, chattering teeth.
You can stream Hellraiser now on Hulu. RIP Jim, a man who just wanted to be loved!