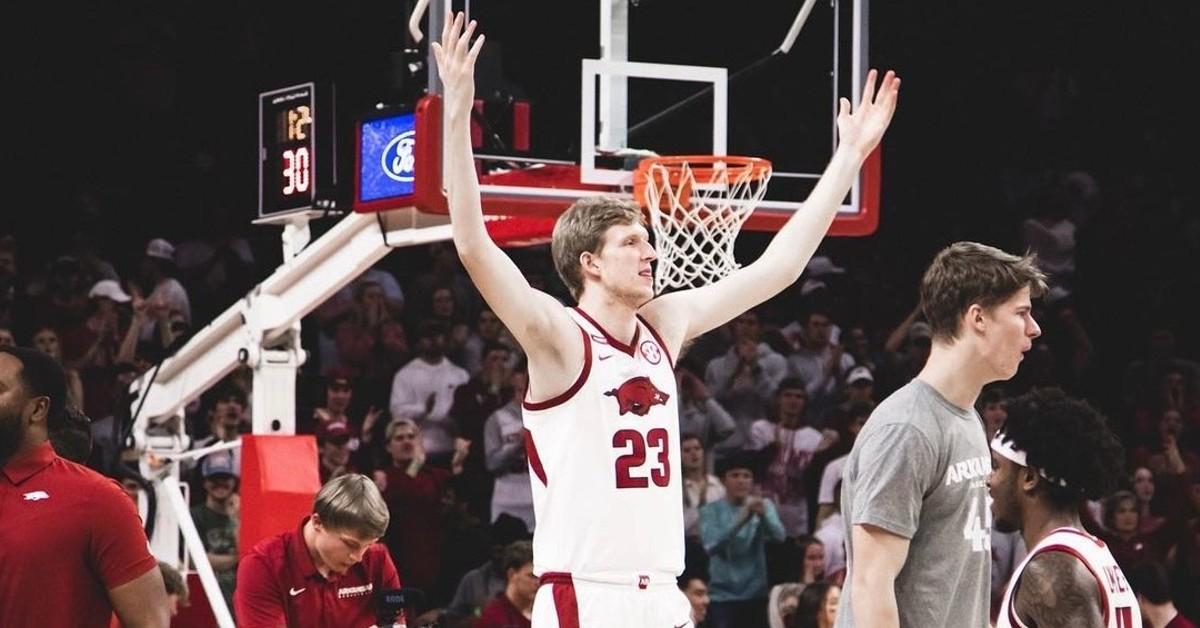 Are Basketball Star Connor Vanover's Parents as Tall as He Is? Here's What We Know
There are tall basketball players, and then there's Oral Roberts Golden Eagles forward Connor Vanover. His college team is currently headed to the March Madness tournament.
The 23 year old is 7-foot-5. Yes, you read that right! So did Connor inherit his incredible height from his parents?
Article continues below advertisement
The college senior is unquestionably headed to the NBA once he graduates, and it turns out that talent for basketball runs in his blood.
Here's everything we know about Connor's parents (and siblings).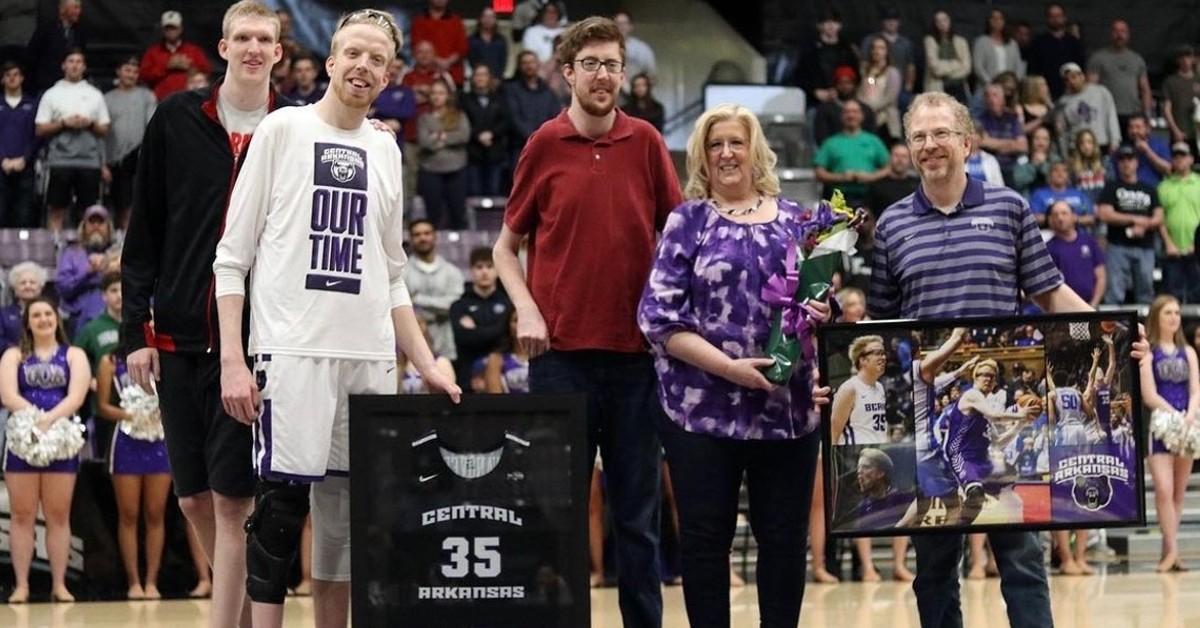 Article continues below advertisement
Who are basketball star Connor Vanover's parents?
According to Connor's official bio on the ORU Athletics website, Connor's mom, Robyn Vanover, used to play center for the University of Arkansas women's basketball team from 1986-89.
The same bio notes that Robyn led the team in blocked shots multiple times!
According to the Bleacher Report, Connor's father, Chris Vanover (who also isn't nearly as tall as his 3 sons), agreed with Robyn that they shouldn't push their sons into basketball when they were growing up.
The same report notes that Chris wasn't a former basketball player, so it appears as if Connor inherited his love of basketball from his mom Robyn (definitely not his height though.)
Article continues below advertisement
Connor's siblings are just as tall as he is — do they play basketball too?
Seriously, where did Connor and his two siblings get their incredible height from? Connor is actually the youngest Vanover sibling. He has two older brothers, Justin and Brandon Hanover.
Brandon is 7-foot-1 inches, while Justin is a 7-foot tall. Okay, now we've got to mention that while Connor, Brandon, and Justin's parents look small in comparison, they're actually 6-foot-3 inches tall, according to the Bleacher Report!
Article continues below advertisement
The same report notes that Brandon is a center for the Central Arkansas college basketball team. However, Justin decided to take a different route, playing the saxophone for his college marching band.
Chris even joked in the same report that Justin, "got all his athleticism from his father...Not well-coordinated." (Hey, nothing wrong with that right?) All jokes aside, the Vanovers appear to be a close, tight-knit family.
Article continues below advertisement
Is Connor headed to the NBA?
Although it's too soon to say, it's hard to imagine that Connor wouldn't be drafted by a NBA team once he graduates from college, given his height and stats on the court as a player for the Oral Roberts Golden Eagles basketball team.
But hey, even if Connor doesn't get drafted in the future, at least he knows there's a musical gene somewhere in the family. (And hey, the basketball player is pretty funny on TikTok too, so there's always that as a career option!)
You can follow Connor on TikTok @cv.23.