Here Are Some Cool Pumpkin Carving Ideas for Sculptors of Any Level
Everyone wants a pumpkin to carve, but most of us can't be bothered with the complicated steps. Keep reading for easy pumpkin carving ideas.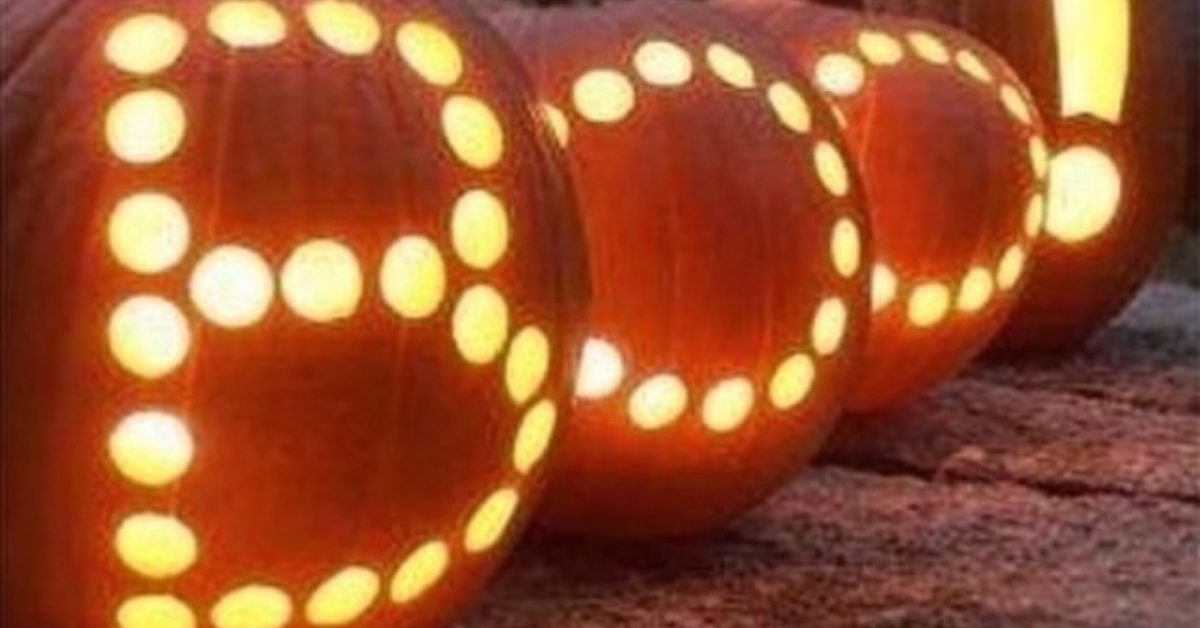 The best part about the fall is definitely the pumpkins, whether you're eating or carving them. It's fun to bring a group together for pumpkin-picking, then toast the seeds before you set out for an evening of carving.
If you are looking for cool pumpkin carving ideas, or even some inspo for easy, scary creations that will be the spooky sensation of your neighborhood, look no further!
Keep scrolling for some of the simplest and creepiest pumpkins around.
These cool pumpkin carving ideas are for all skill levels:
Article continues below advertisement
1. Classic yet impressive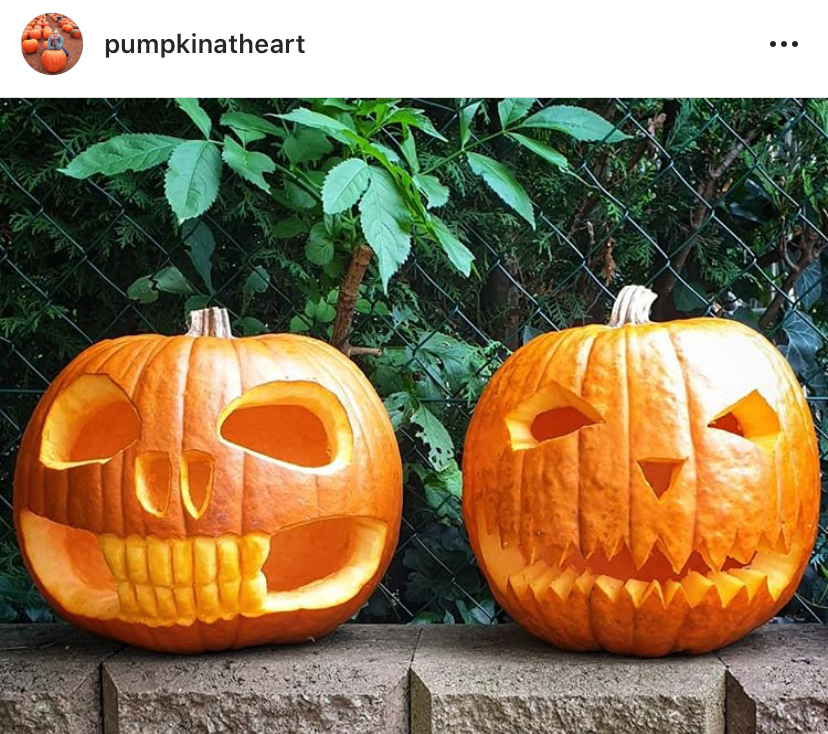 For beginners, we definitely suggest starting with a pumpkin like the one on the right, where you can carve out some easy eyes, nose, and a fun mouth. Then add a candle inside and watch the shadows dance on your walls!
For a slightly more seasoned pumpkin carver, try the effect this person on the left did. Instead of cutting all the way through the pumpkin, just scrape the skin a bit and keep the pumpkin flesh in place. Then, use a knife or carving tool to make details inside it. This trick might come in handy no matter what your design.
2. Gorgeous painted pumpkins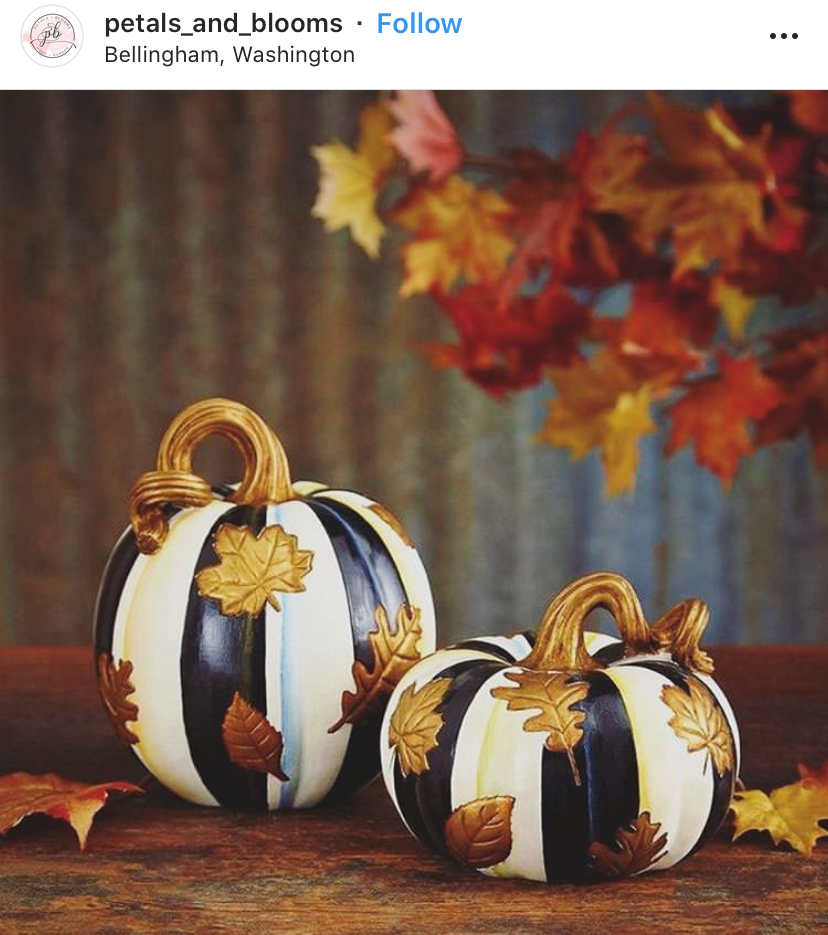 If you can't be bothered with disposing of all the pumpkin innards, which is a necessary step to carving, we suggest buying some acrylic paint and having yourself a crafting day.
Of course, you can paint anything you want on your pumpkin. But we love this autumnal and classy black, white and gold arrangement, especially how they incorporated gold dipped leaves into the design.
Article continues below advertisement
3. For the yoga lover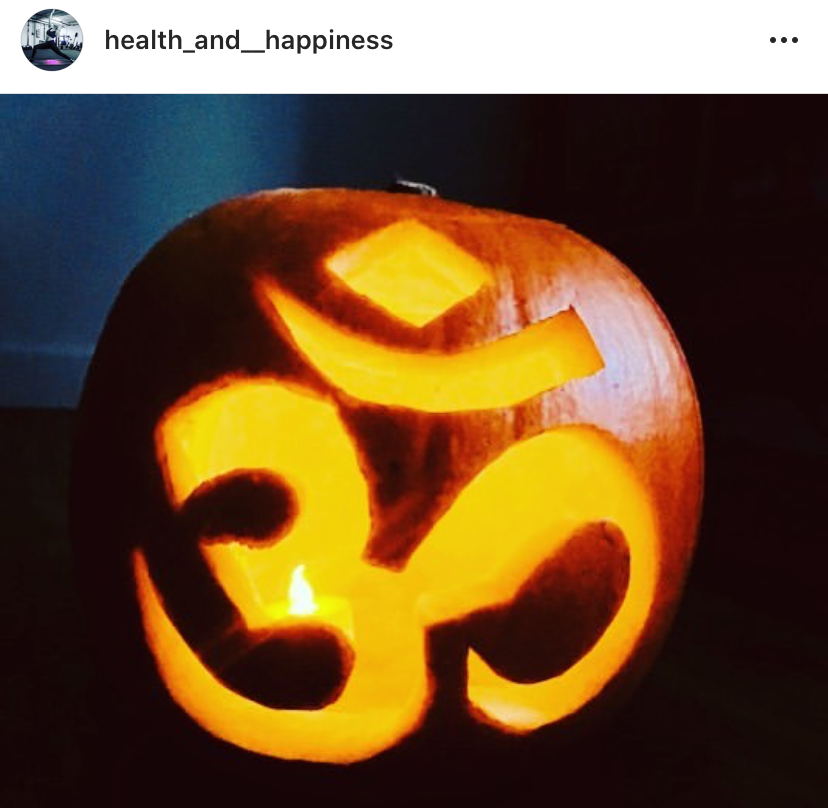 If you like meditation and self-care, there's no better way to show that to the neighborhood than by channeling your energies into a carving of an OHM symbol. Spread the zen to your neighbors with this easy design. We just recommend drawing it on first, so you don't end up with a messy circle.
Article continues below advertisement
4. Cannibal pumpkins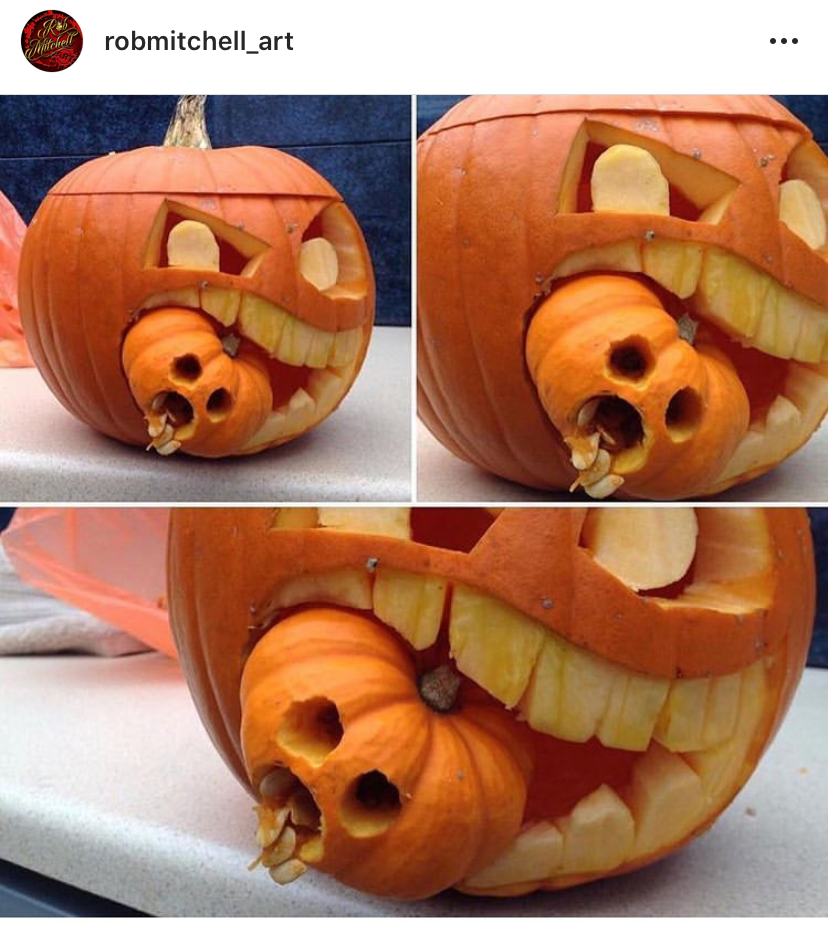 For a truly terrifying take on pumpkin carving, try this pumpkin-eating-a-baby-pumpkin design. It's not the simplest one we're featuring, but the pumpkin seeds the baby is spitting make it equal amounts impressive and terrifying.
Article continues below advertisement
5. Getaway pumpkin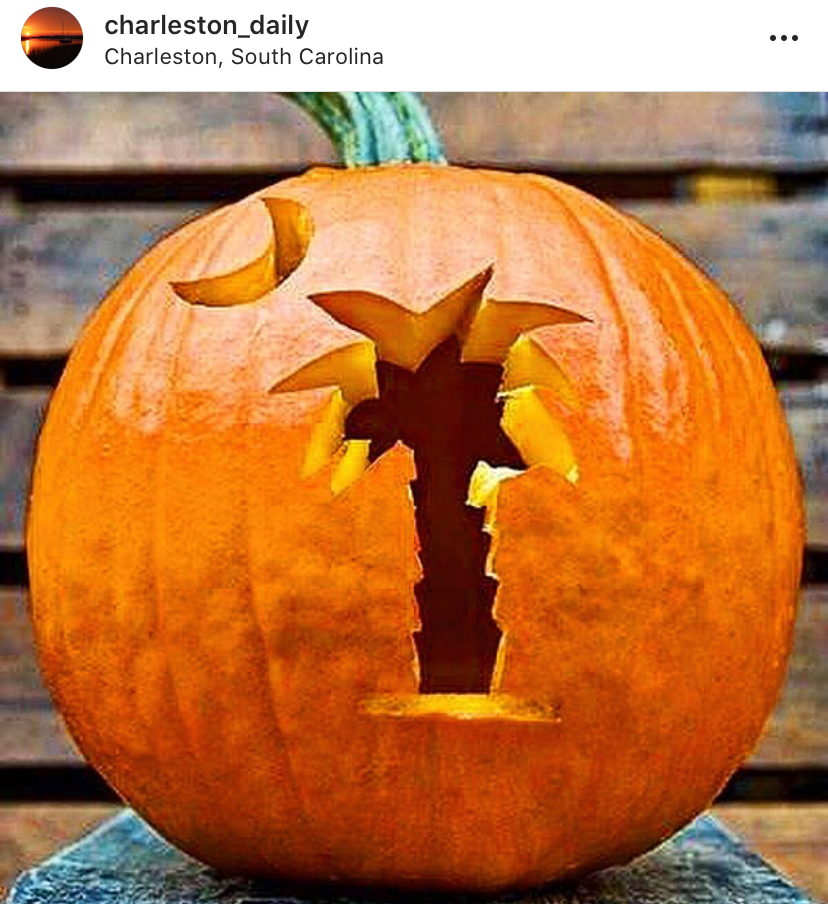 If it's fall but you're missing the tropics, what better way to channel that island feel than by carving a palm tree and moon into your pumpkin. If the summer vibes don't come to you, we suggest you bring on those summer vibes!
Article continues below advertisement
6. Gamers unite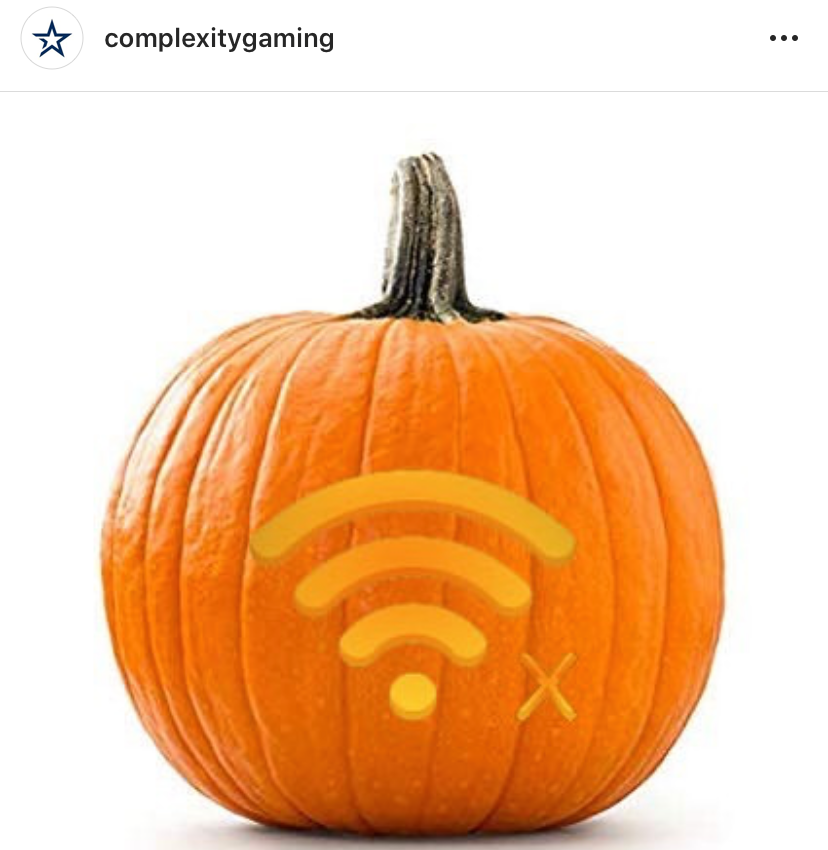 This design is simple, funny and sends a clear message to not jump on to your wifi. Put a candle or light on the inside so that your design isn't lost in a sea of otherwise spooky jack-o-lanterns.
Article continues below advertisement
7. Minimal and amazing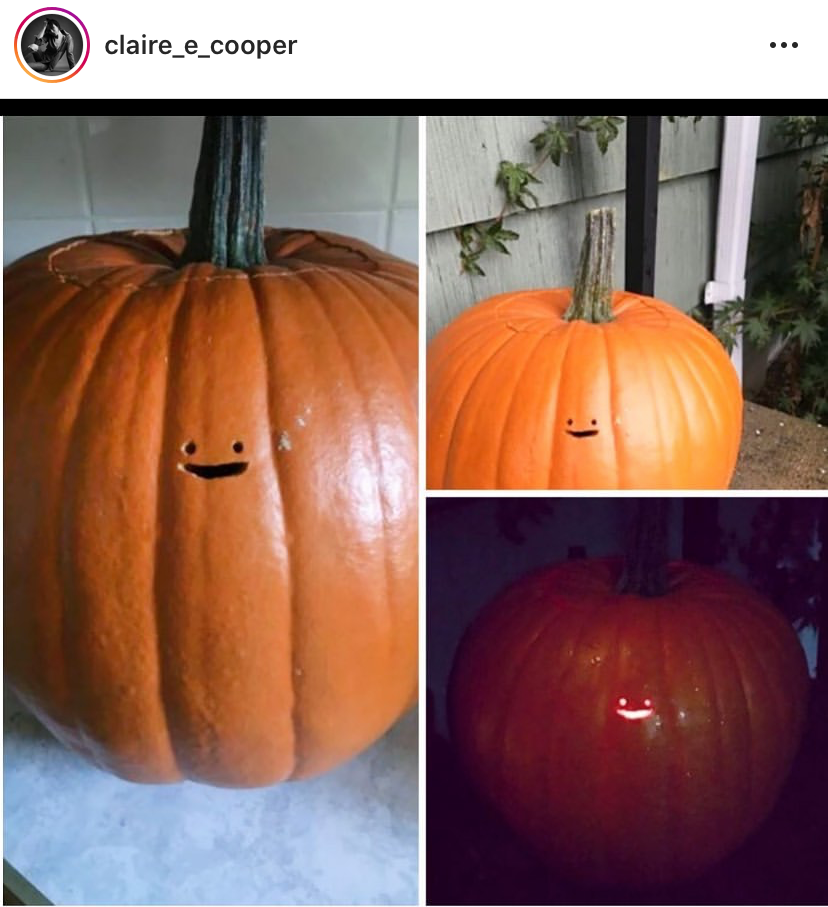 We've been eying this cutie ever since we discovered her last year. It's an extremely simple design you can make with a screwdriver, pen or exact-o knife and be done in five minutes (excluding the gutting time). We especially love how easy it is to miss this design until it's lit from the inside.
Article continues below advertisement
8. Terrifying and simple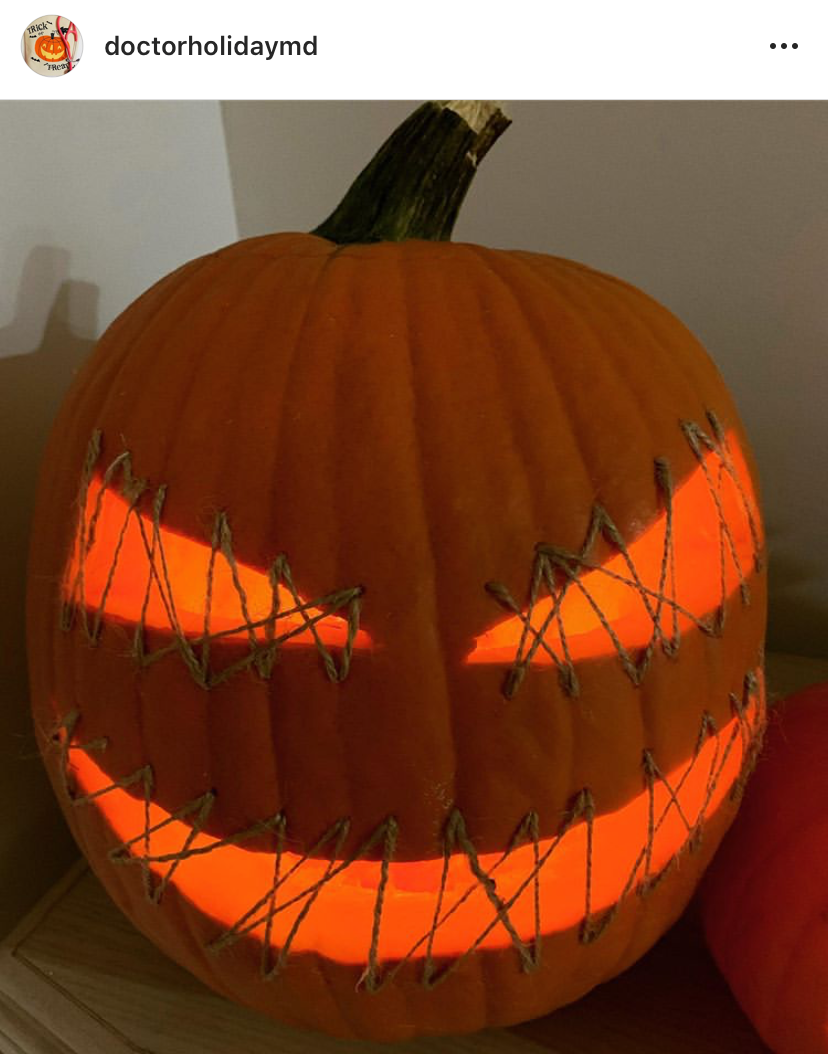 This is a super easy and classic design that you can update with a bit of string or twine. Just poke some holes around the orifices you want to sew shut, and we guarantee this will be one of the scariest pumpkins on the block.
Article continues below advertisement
9. For those who just can't wait for snow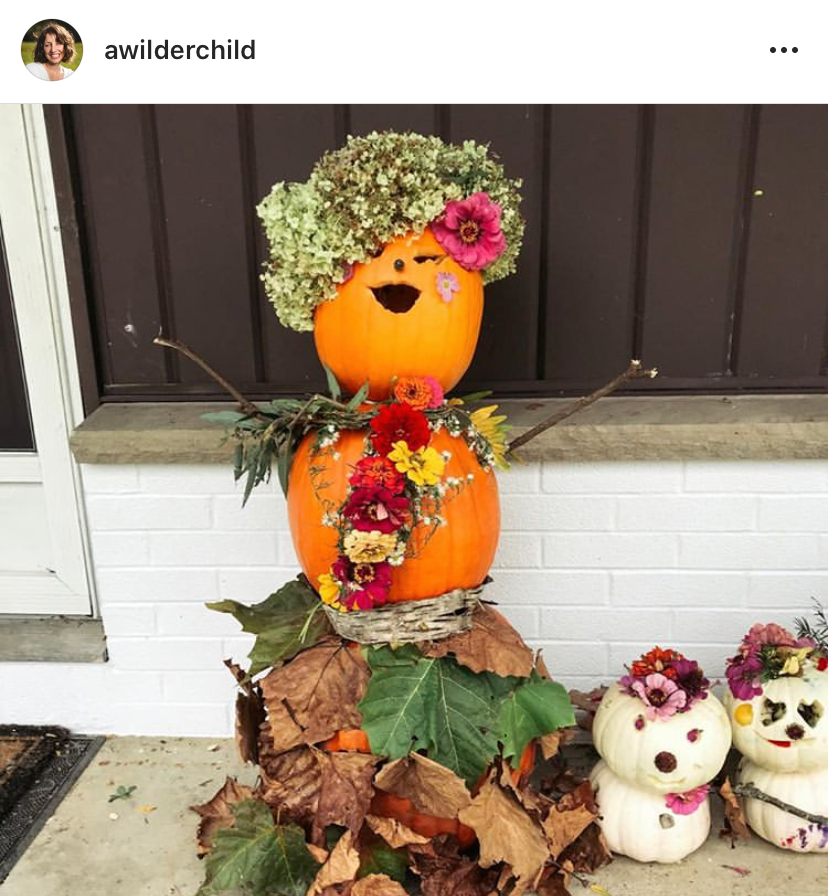 It's fall but you're already clamoring for winter. May we suggest this adorable pumpkin snowman? Bonus points for how simple it is, most of the decorating will come into play after you've carved the pumpkin face.
Article continues below advertisement
10. There's always cheese!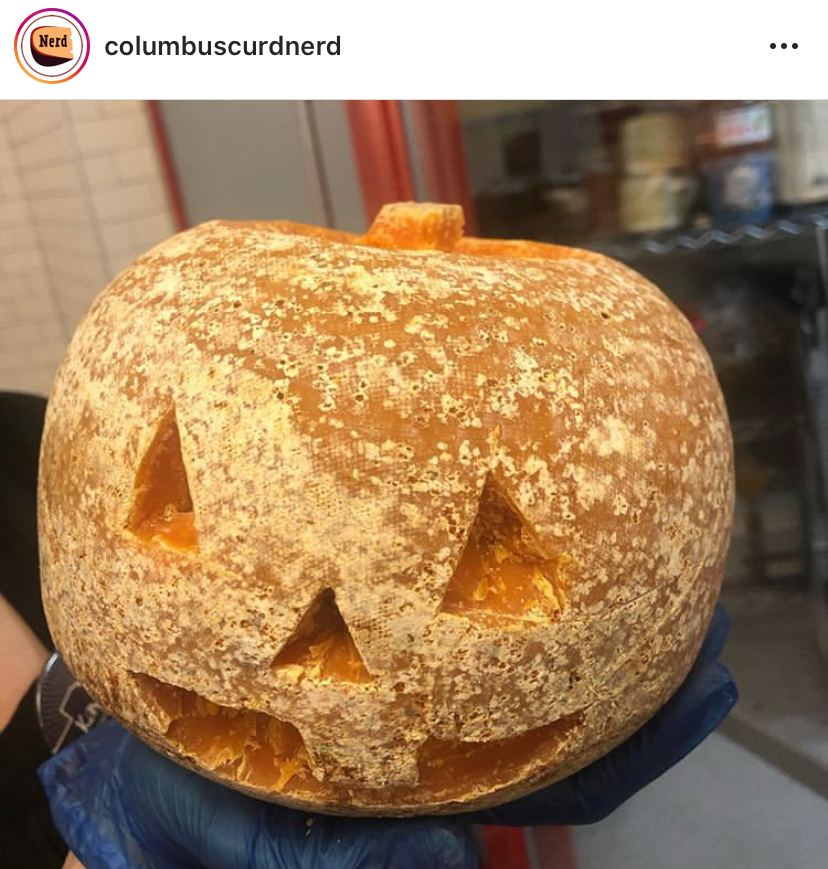 Pumpkins aren't for everyone, and if you're not a fan of the gourd, may we suggest acquiring a large wheel of hard cheese and carving that instead.
This would make a great centerpiece for any Halloween party, and the bonus is that you can keep eating your sculptural creation well after the holiday has passed.
Happy carving!