Cormac McCarthy's Life Was Riddled with Controversial Love Affairs
Was author Cormac McCarthy married before he passed away in June 2023? 'The Road' author had several ex-wives and children—who survives him?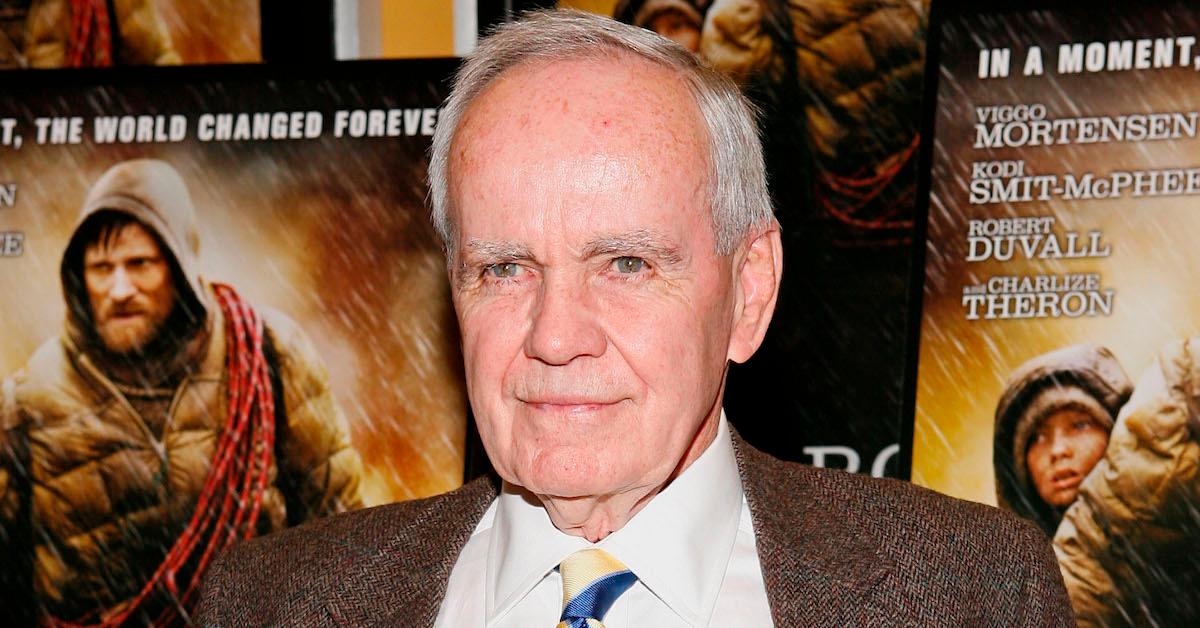 Considered one of the greatest American novelists of all time, Cormac McCarthy was a force to be reckoned with. When a death hoax circulated about him in 2016, the Los Angeles Times wrote, "Cormac McCarthy isn't dead. He's too tough to die." But on June 13, 2023, Cormac died of natural causes in his Santa Fe home at 89 years old. The question remains … was he married?
Article continues below advertisement
It's always nice to be surrounded by those you love in your final moments, so it's no surprise that fans of Cormac's novels, such as Blood Meridian, The Road, and No Country for Old Men, are curious about who was in his life. He wasn't married at the time of his death, but he has children along with several ex-wives, so who are they?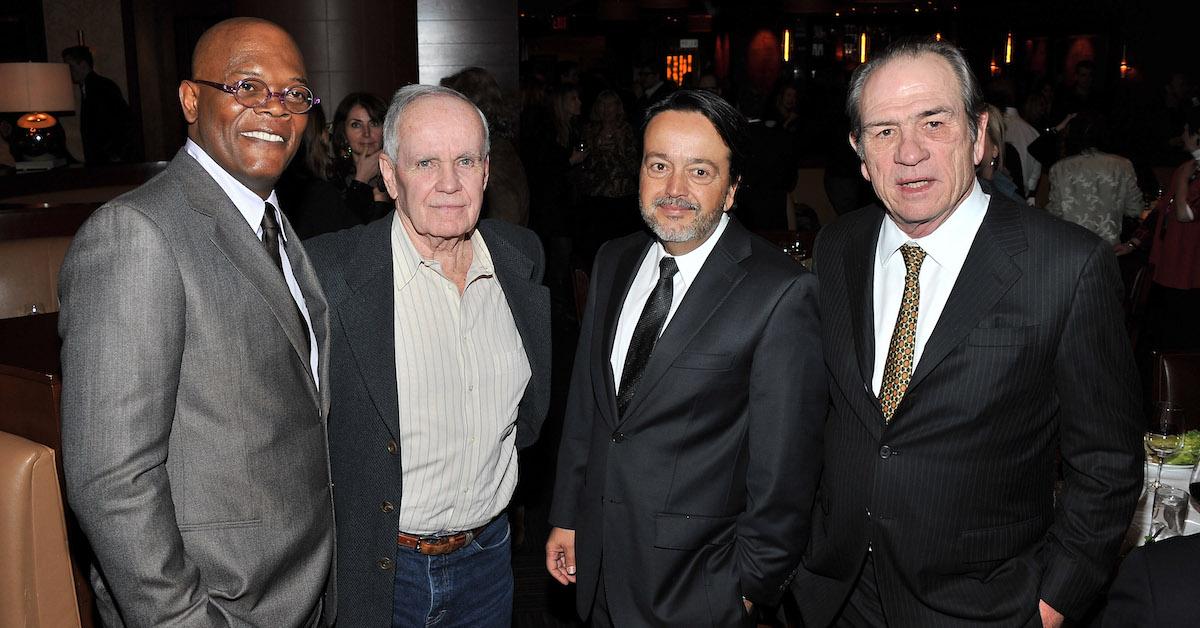 Article continues below advertisement
Cormac McCarthy was first married to poet Lee Holleman McCarthy, with whom he had one child.
Cormac's first wife turned ex-wife was poet Lee Holleman, who he met while at the University of Tennessee in 1961. They had one son together, Cullen McCarthy, in 1962. Cullen later attended Princeton University to study architecture. Despite a happy couple of years, Cormac and Lee divorced shortly after Cullen's birth.
Lee passed away on March 21, 2009, at 70 years old. Her obituary in the Bakersfield Californian shared details of her divorce from Cormac: "While caring for the baby and tending to the chores of the house, Lee was asked by Cormac to also get a day job so he could focus on his novel writing. Dismayed with the situation, she moved to Wyoming, where she filed for divorce and landed her first job teaching."
Article continues below advertisement
Although he was one of the world's greatest novelists, The New York Times questioned his parenting. "Asked if he had ever paid alimony, McCarthy snorts," a 1992 article said. "'With what?' He recalls his expulsion from a $40-a-month room in the French Quarter for nonpayment of rent."
Article continues below advertisement
After Lee, Cormac's second ex-wife was Anne DeLisle.
Quite the lady's man, Cormac locked down his second wife, British singer Anne DeLisle, after meeting her while traveling throughout Europe on an American Academy of Arts and Letters fellowship. Funnily enough, Cormac wrote about abandoning a child in his novel Outer Dark while in Ibiza with Anne.
Article continues below advertisement
Anne, who also went by Annie, and Cormac lived on a dairy farm outside of Knoxville, Tenn. "We lived in total poverty," she told the New York Times. "We were bathing in the lake. Someone would call up and offer him $2,000 to come speak at a university about his books. And he would tell them that everything he had to say was there on the page. So we would eat beans for another week."
Annie and Cormac separated after at least eight years together in 1976 when Cormac moved to El Paso. That was the same year that Cormac quit drinking. His book, Suttree, read like "a farewell to that life," according to the same New York Times piece. Perhaps that was Cormac's goodbye to his former self and former wife.
Article continues below advertisement
Cormac had a second child with his third and final ex-wife, Jennifer Winkley.
Cormac and Jennifer Winkley married in 1998. Jennifer was 32 years younger than Cormac at just 32 years old. Together, they moved to Santa Fe, N.M., and had one son, John, in 1999. Cormac dedicated one of his most famous novels, The Road, to his son, who it was partly based on.
Article continues below advertisement
"A lot of the lines that are in there are verbatim conversations my son John and I had," he told The Wall Street Journal. "I mean just that when I say that he's the co-author of the book. A lot of the things that the kid [in the book] says are things that John said. John said, 'Papa, what would you do if I died?' I said, 'I'd want to die, too,' and he said, 'So you could be with me?' I said, "Yes, so I could be with you.' Just a conversation that two guys would have."
Article continues below advertisement
In the same interview, Cormac said, "I tell people that [John] is so morally superior to me that I feel foolish correcting him about things, but I've got to do something--I'm his father." Despite their seemingly positive relationship, John's life now is relatively private, so only his close circle knows what he's doing today.
In 2006, Cormac and Jennifer divorced, and in 2014, Jennifer was arrested in what the Los Angeles Times called a "bizarre assault." She and her unnamed then-boyfriend allegedly got into a fight about aliens in which she wielded a silver handgun. What exactly happened is unclear; her boyfriend said she went into the bedroom wearing lingerie with the gun "in her vagina." Regardless of what occurred, even Cormac couldn't have written in that plot twist.
Cormac is survived by his younger brother, two sisters, his children, and two grandchildren. Our condolences go out to Cormac's friends, family, and fans.