Josh Brolin's Daughter Eden Is a Talented Actress and Singer — Who Does She Play on 'Yellowstone'?
Josh Brolin's oldest daughter is an actress and singer. Who does she play on 'Yellowstone'? Read on to learn more about Eden Brolin's career.
An acting legend, Josh Brolin has appeared in Planet Terror, No Country for Old Men, and the Avengers franchise. Josh and his first wife, Alice Adair, share two adult-age kids. He also has two young children with his current wife, Kathryn Boyd.
As it so happens, you may recognize one of Josh Brolin's daughters from the smash-hit drama series Yellowstone.
Article continues below advertisement
Josh Brolin's daughter Eden joined 'Yellowstone' in 2020.
Eden made her debut on Yellowstone in Season 3, Episode 3, portraying Mia, the barrel racer girl whose relationship with Jimmy ends after he moves to the 6666 ranch. He meets another girl, Emily (Kathryn Kelly), during his time in Texas. Jimmy introduces Emily to Mia and the other inhabitants of the bunk house in the Season 4 finale of Yellowstone.
As Eden explained in an appearance on Stories from the Bunkhouse, however, she was first ogling Teeter's role. (The role went to Jennifer Landon.)
"I auditioned for Teeter and then like six months later or something, Mia came in," Eden said, via Daily Express. "It was easy as that, you know."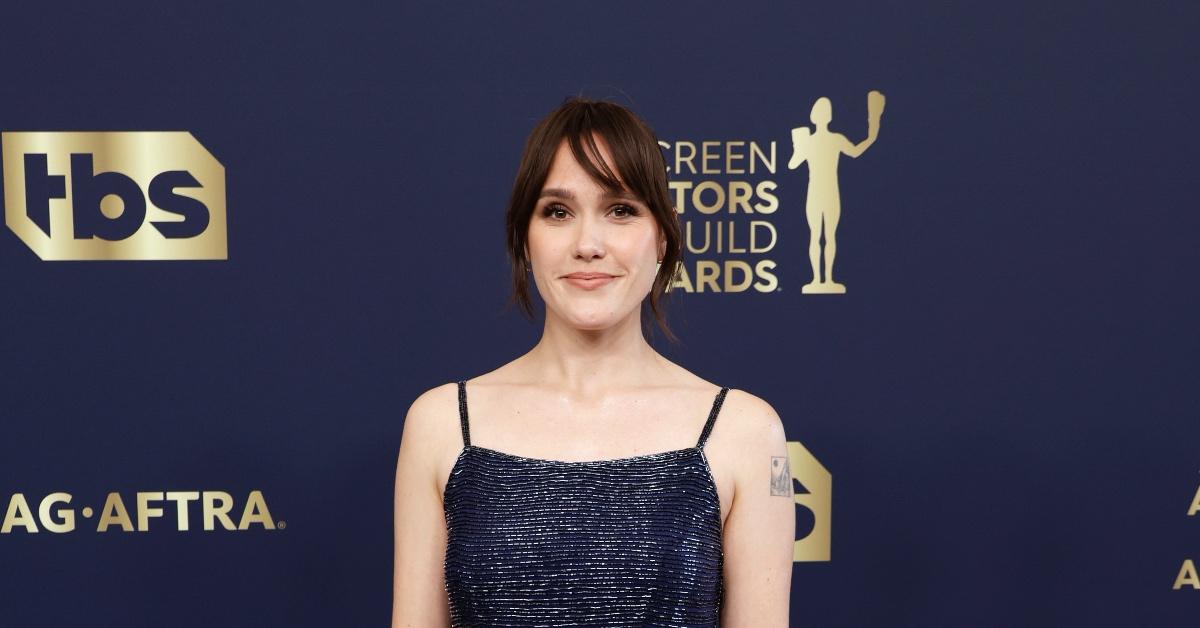 Article continues below advertisement
Who are Josh Brolin's other kids?
In 2009, Josh Brolin received his first Academy Award nomination, competing against the likes of Philip Seymour Hoffman and Robert Downey Jr. in the best supporting actor category. (Heath Ledger won for his portrayal of the Joker in The Dark Knight.)
Josh married three times. He and his first wife, Alice Adair (of Quantum Leap fame), welcomed their first son, Trevor Brolin, on June 26, 1988. Their daughter, Eden, was born on Nov. 30, 1994. Josh also shares two young girls, Westlyn Reign and Chapel Grace, with his third wife, Kathryn.
Article continues below advertisement
Josh's older kids have decided to follow his lead and forge a career in showbiz. Now 33, Trevor is an actor, producer, and cinematographer. He wrote and directed a short film, Felt.
Eden, who is Josh's second oldest, is a talented singer and actress. The Yellowstone star is also the lead singer of Atta Boy, an indie-pop band.
"I think it's a vastly different creative process for me. I think I really, really like acting because there's the sort of agreement you have as an actor to take either what's been written or what a filmmaker is trying to get out of a character and into a scene," Eden told CrypticRock in 2021. "Whereas with songwriting, I have to push myself. I'm not saying I don't do the work in acting; I think you do, but depending on what you're doing, it can come a little bit more naturally."
Article continues below advertisement
Here's what else to know about Eden Brolin.
A proud Los Angeles native, Eden attended the Los Angeles High School before embarking on a mightily successful career as an actress. For one of her first roles, she portrayed Jasmine in 2008's X, a short film written and directed by her old man.
She had smaller roles in Ruby Sparks and a few other projects. Eden is perhaps best known for her work on Beyond, a sci-fi drama that first premiered on Freeform in 2017, as well as her role on Yellowstone.
Eden's forthcoming projects include Candy Land, a horror-thriller starring Olivia Luccardi, William Baldwin, and Owen Campbell, and Kingfish, Sean Nalaboff's mystery drama with Molly Ringwald and Liam Aiken in the lead roles.