Couples Are Finding Virtual Ways to Get Married in the Time of Coronavirus
Since the new coronavirus was escalated to a pandemic, couples have had to cancel their weddings and are finding new ways to tie the knot.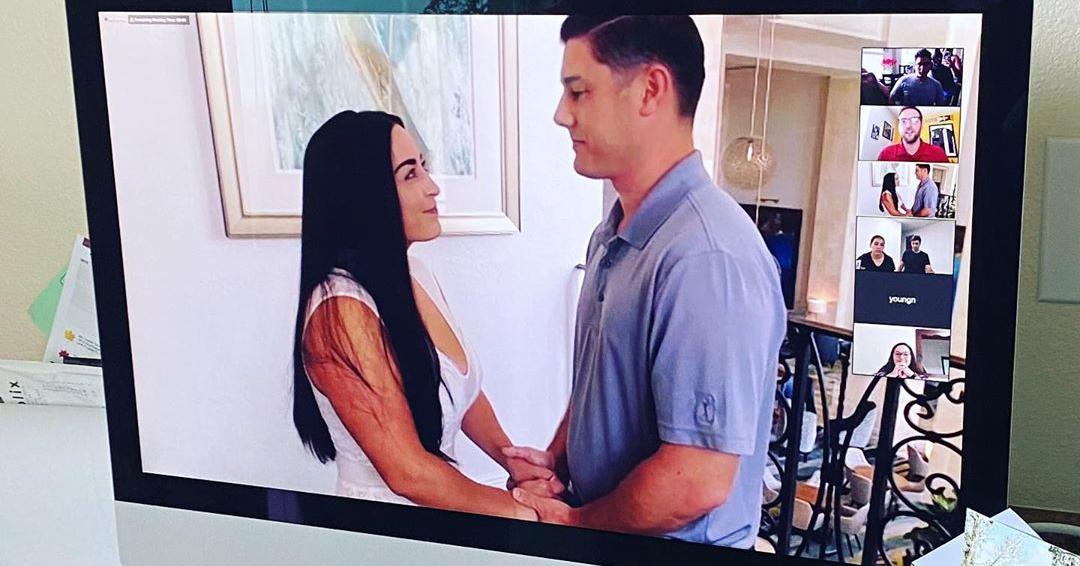 It's no secret that wedding planning is stressful — but there's nothing worse than ironing out the fine details only to have to cancel your big day. That's the case for most of the couples around the country who are forced to find innovative ways to tie the knot amid the new coronavirus pandemic.
Since the current guidelines in place discourage gatherings of 10 people or more and social distancing has become the new norm, a traditional wedding isn't ideal or safe.
Article continues below advertisement
But that doesn't mean couples just aren't getting married. Here are some creative ways couples have found to still hold their weddings and prove that you don't need to have a lavish ceremony to exchange vows.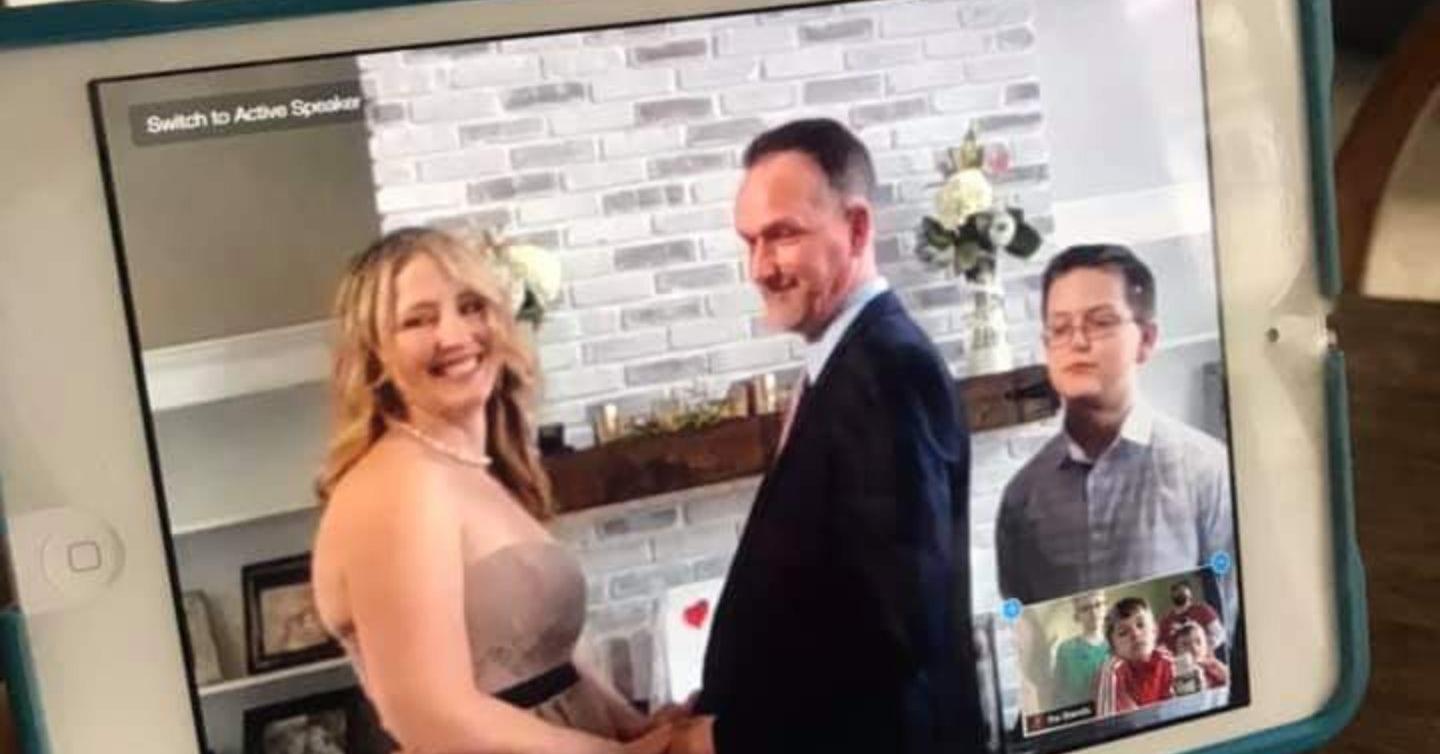 Article continues below advertisement
Couples are holding virtual weddings over Zoom to tie the knot during the coronavirus pandemic.
In a setting that's slightly less intimate than a small courthouse wedding, but keeps everyone a safe distance from each other, couples are holding their weddings over Zoom, the video conferencing app that has become the staple of all work-from-home meetings and homeschool curriculums.
Since Zoom can already host up to 100 people at a time, it makes the perfect platform to view your best friend's wedding from home. And the best part? No itchy bridesmaids dresses or awkward small talk between the groomsmen.
This is what many couples have done, allowing at least most of their original guest list to attend the wedding without the worry of travel or potential virus transmission.
Article continues below advertisement
If you had initially planned a much more lavish party, you can upgrade your Zoom account with their Large Meeting add-on, allowing up to 500 people to conference in at the same time — the extension is likely much cheaper than your initial venue's deposit.
Article continues below advertisement
One couple hosted their wedding ceremony in 'Animal Crossing.'
Still want that sandy destination wedding of your dreams? If you're an Animal Crossing fan, that dream is still possible.
The new installment in the franchise, Animal Crossing: New Horizons, was released for the Nintendo Switch on March 20, and fans have been using it as a way to connect with their friends virtually.
One couple took it a step farther and held a faux-ceremony on the beach of one of their character's deserted islands.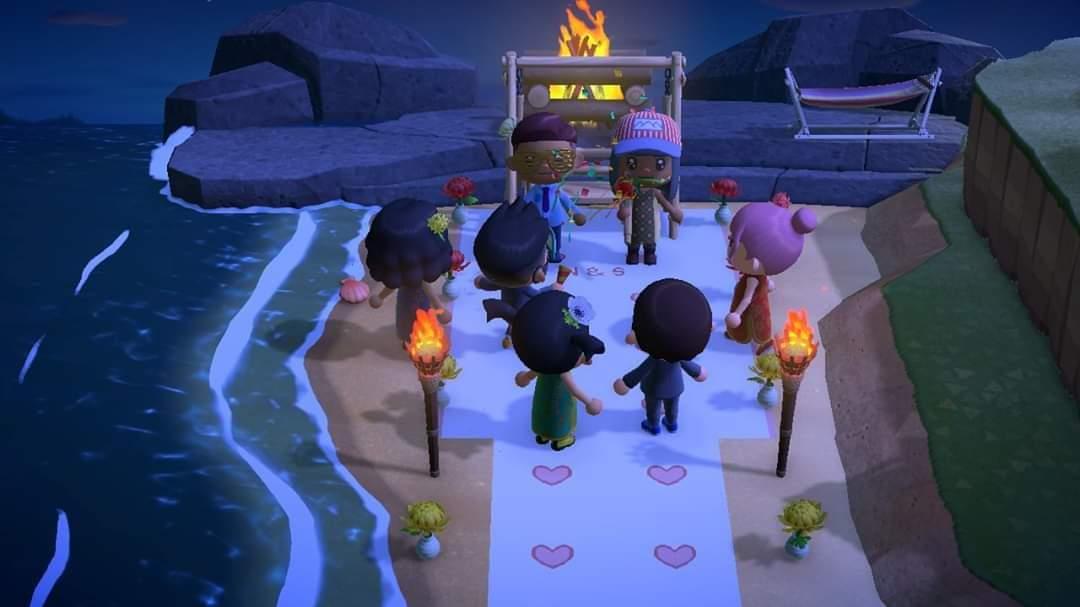 Article continues below advertisement
"I let our best friend know that, 'Hey, so I have this secret event planned out,'" Nazmul Ahmed told Insider about the virtual wedding he was planning. "I just sent a picture of the N and the S on the beach, and my friend started freaking out because she immediately got what I was trying to do."
His fiance, Sharmin Asha, was thrilled when she saw it.
"He was hosting all of our friends on his island too and they all kind of like stood on the sides of the aisle," she said. "He put some roses down on the floor for me to pick up and a dress to put on and everything. It was honestly all very, very sweet."
This is true love in the time of COVID-19.
The best way to prevent contracting or spreading coronavirus is with thorough hand washing and social distancing. If you feel you may be experiencing symptoms of coronavirus, which include persistent cough (usually dry), fever, shortness of breath, and fatigue, please call your doctor before going to get tested. For comprehensive resources and updates, visit the CDC website. If you are experiencing anxiety about the virus, seek out mental health support from your provider or visit NAMI.org.