Passengers Want a Refund After Being Sat Next to "Drooling and Farting" Dog on Airplane
Couple seated next to farting dog on plane seeks refund from airline after pup slobbered, snorted, and emitted gas during entire flight.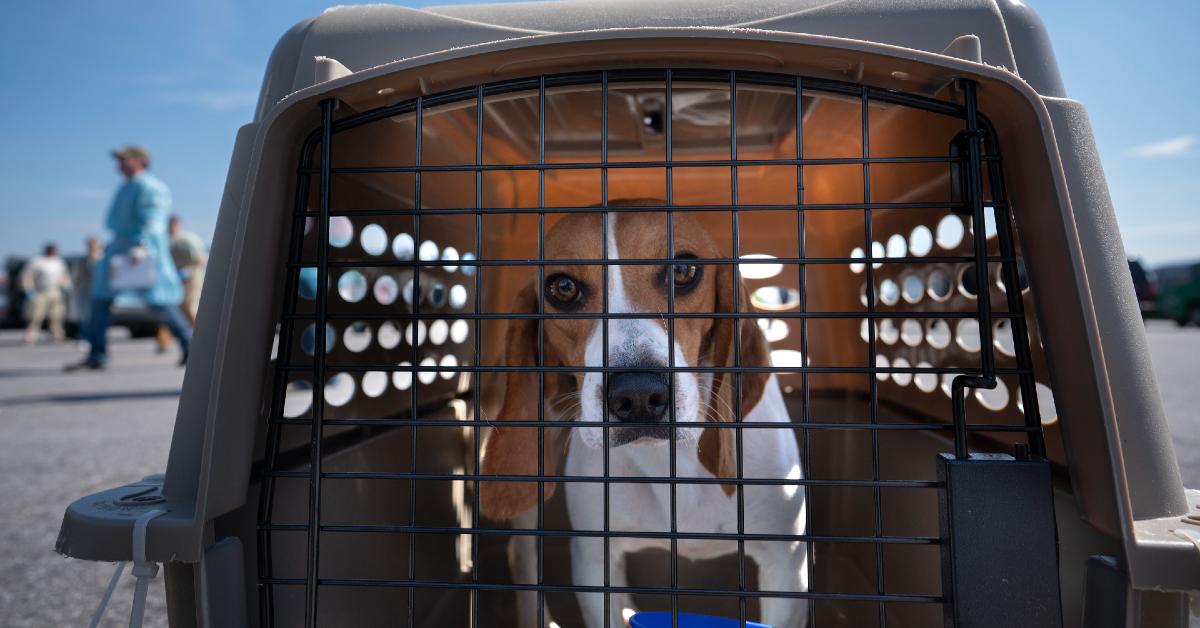 Imagine you're gearing up to take a long flight with your significant other, and due to the length of your journey, you decide to fork over a bit extra money to nab yourselves a couple of premium economy seats.
Article continues below advertisement
You get yourself a little bit of extra legroom so you can stretch out and enjoy yourself. Maybe you want to crack open your laptop and actually use it on the flight without the person's seat in front of you knocking backward and hitting your device and so you're not forced to type on the thing like you're a timid Tyrannosaurus Rex.
But let's say that after paying for what you thought was going to be a more pleasant flight experience, you find out that the airline went and seated you next to a dog. A farting, snorting pup who has an entire chair reserved for themselves in your same row.
That's what Warren and Gill Press said happened to them on their plane ride back from Europe to their native New Zealand.
Article continues below advertisement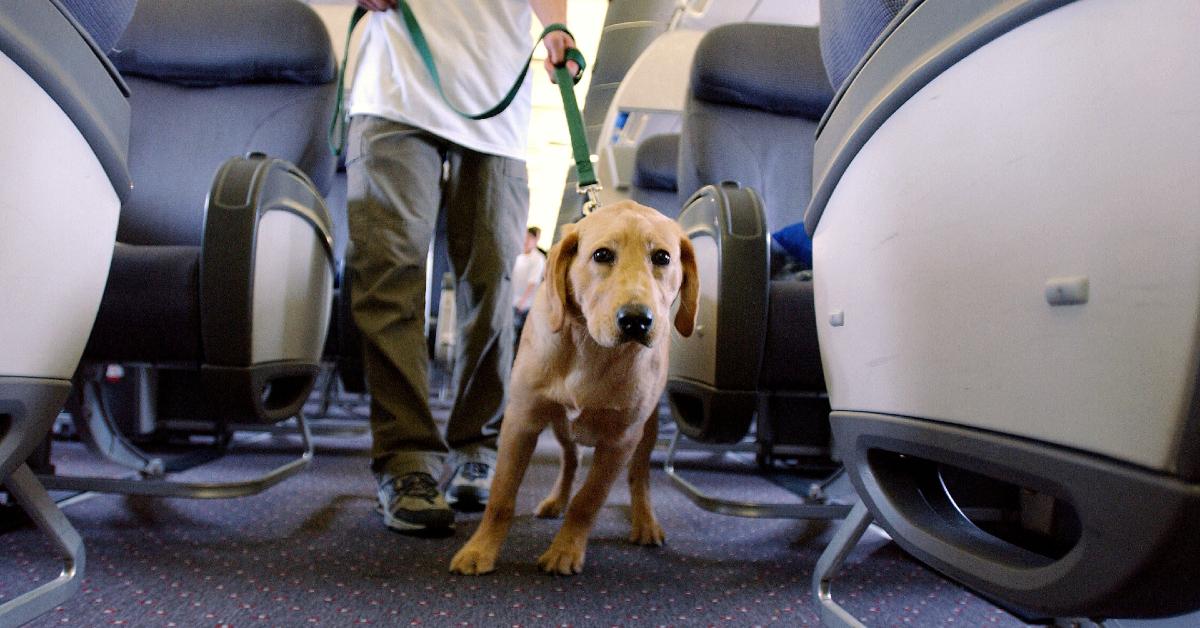 Gill said that she was first alerted to the presence of the dog when she heard a "heavy snorting" she initially thought was her husband's cell phone. Instead, after looking down, she saw there was a dog in their row.
Article continues below advertisement
Apparently, the pup was aboard the aircraft in order to help quell its owner's anxiety, and when Gill and Warren inquired as to whether or not they could have their seats moved to sit away from the dog, they were told that the only chairs available were in the back of the economy row.
So instead, they opted to stay seated with the dog, who they said looked more stressed out than the owner was to be flying. After some time, the Press' stay with the pooch became increasingly unbearable: the animal purportedly began farting throughout the duration of the flight.
Article continues below advertisement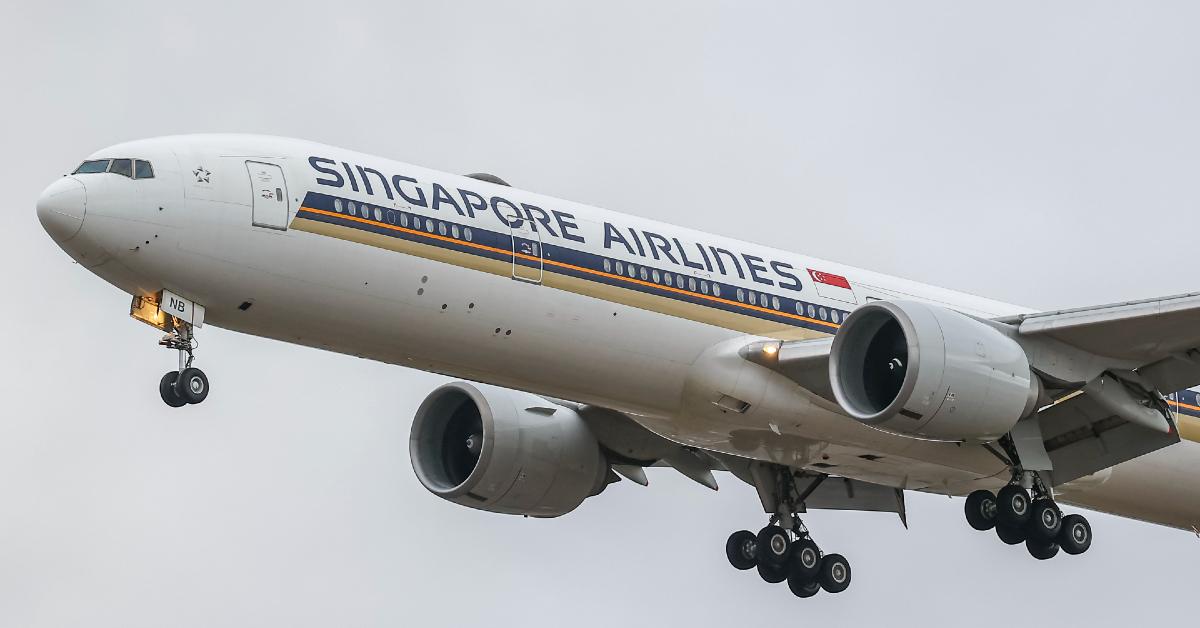 Since the animal was too large to comfortably stay in its designated seat, it sought to lay on the floor and ended up taking Warren's leg room in the process.
Article continues below advertisement
Since the attendant's carts needed to roll through the aisles, the dog couldn't be poking its head out in the aisle, or else it would be at risk for getting clunked in the head. As a result, the pup had to rest its head closer to Warren's legs, which was less than ideal, because he was wearing shorts and purportedly got a bunch plastered on his skin.
As the inconveniences mounted throughout the flight and Gill and Warren complained about the state of their seating arrangement, flight crew eventually allowed them to sit up further in the front of the economy cabin in seats that were originally saved for staff members.
Article continues below advertisement
Gill said that she was told by flight staff that an incident report was filed and that they would hear something from the Singapore Airlines (they booked the flights, however, through Air New Zealand).
After being back home for a week, Gill said neither she nor her husband received any type of word from the airline.
Article continues below advertisement
So she decided to email the airline's customer service team, who offered them each $125 (NZD) to use on the airline's web shop. Gill said that this wasn't going to cut it because it didn't cover the cost in value for what they paid for the premium economy seating arrangements versus the economy seats that they had to sit in due to the farting and snorting dog.
Article continues below advertisement
Gill then said that the airline had bumped up the offer to $200 in airline credits each, however, Gill says that they don't believe this was a sufficient recompense either and remarked that she wants both her and her husband's flights back to New Zealand from Europe refunded.
Stuff.co.NZ obtained a statement from the airline, which indicated that it would continue to interact with the Press couple in order to remedy the situation. The outlet went on to report that it was apologetic the couple wasn't notified that they would be seated next to a dog during the flight, but that it's usually airline policy to let customers know when they will be sitting next to animals aboard a flight.
Article continues below advertisement
A spokesperson for Singapore Airlines wrote: "In circumstances where customers seated next to an assistance dog request to be moved, Singapore Airlines will assist to re-seat customers within the same cabin where space permits."