Courtney and Brian Don't Seem to Be Together Anymore, Which Is Likely for the Best
Courtney Skippon and Brian de Saint Pern strike up quite the connection on Season 7 of Bravo's 'Below Deck.' But are they still together? Details!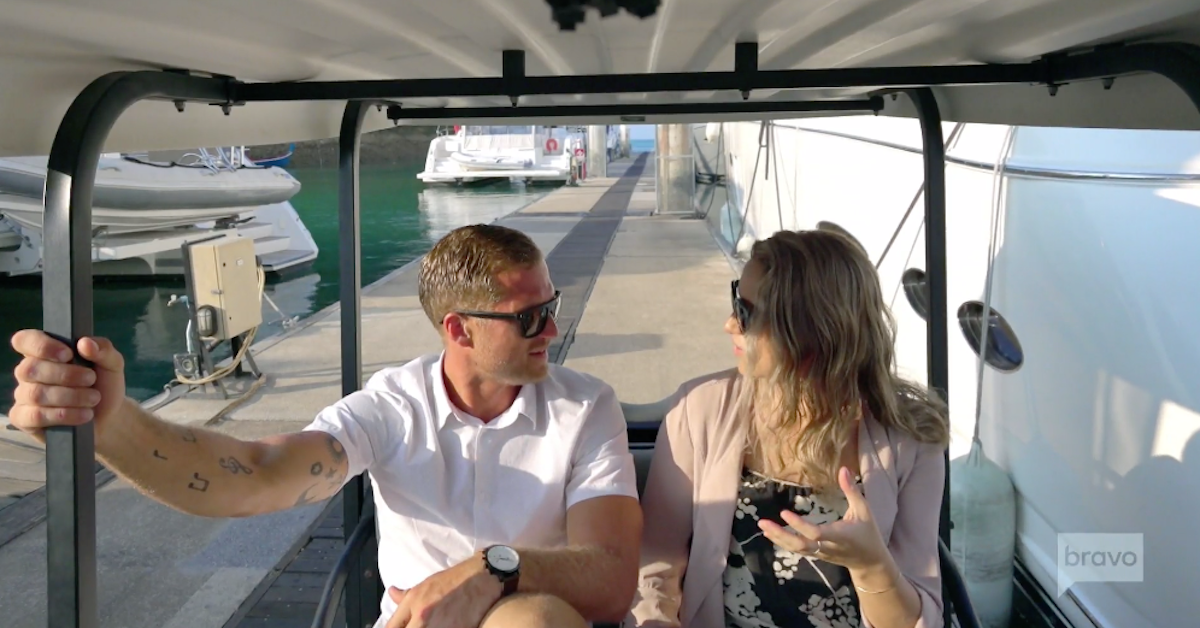 Bravo's yachting series, Below Deck, absolutely never disappoints — but this season, we're getting more than we even could have expected. Between Rhylee's return, Kate's short-lived exit from the show and the many flirtations unfolding on deck, there is way too much drama to debrief.
Article continues below advertisement
But one recent situation we want to process is the date that stew Courtney Skippon went on with lead deckhand Brian de Saint Pern, which was a little awkward... to say the least.
The uncomfortable date led to a Twitter spat between the Bravo cast members, and is now leading many curious viewers to wonder whether Courtney and Brian from Below Deck are still together today. Keep reading for everything you need to know about the yachting couple, and what they're up to now that the show has finished filming.
Article continues below advertisement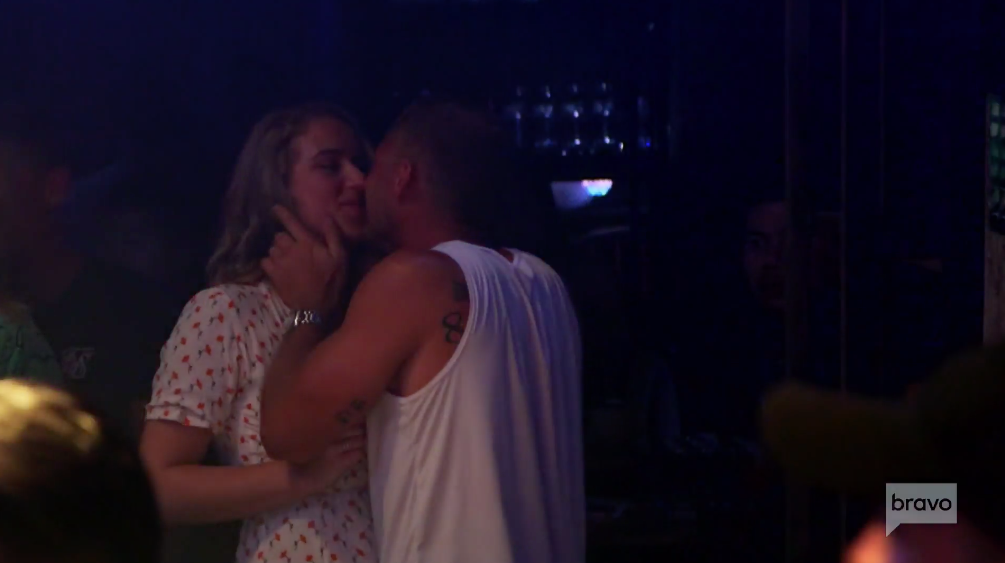 Are Courtney and Brian from Below Deck still together?
Courtney and Brian have been flirting over the course of the last few weeks of the show, so it wasn't exactly a surprise when Brian asked her out for a drink before the whole group was set to go out.
Article continues below advertisement
However, what was unexpected was that he asked her so spontaneously that Courtney wasn't able to really mentally prepare, which we get! "It had been a pretty long charter," the third stew shared in the Below Deck after-show. "It had been a pretty long charter, I hadn't washed my hair in three days."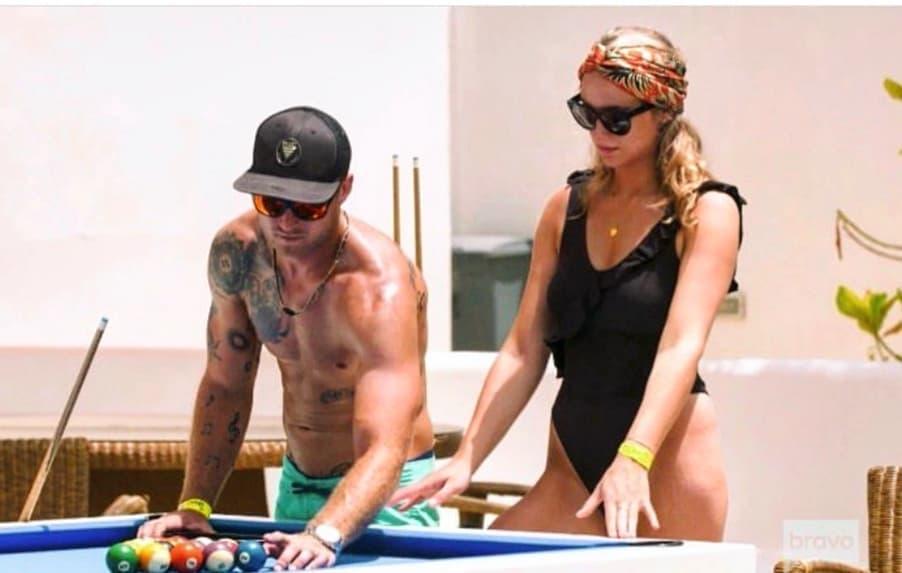 Article continues below advertisement
"I have a lot of leg space to moisturize before I can wear a dress," she added. "My other dress fell in the toilet."
Although she said yes to the date because she was catching feelings for her co-worker and because the two live in such close quarters that turning him down would have been more awkward than going, the gorgeous blonde was open about her grumpiness.
This led many fans on Twitter to wonder why she didn't just skip the date in the first place. "Why didn't he: Plan better? Engage in any conversation other than to ask me what drink I was having? Feel like I had to entertain him?" she clapped back. "Why did I feel like I had to constantly apologize for being too tired to drive the conversation? Why do you feel like I have to apologize for that?"
Article continues below advertisement
As a related side note, Courtney is the baddest member of Valor this season, and her Twitter and Instagram accounts (she's @courtneyskippon on both) are absolute must-follows. She recently dragged Ashton's misogynist and low-key abusive alter-ego "Smashton" in a tweet that had HBIC Kate Chastain even calling Courtney "a queen icon legend."
Article continues below advertisement
"Displacing blame to your fictional, drunk alter-ego is a fun way of not taking any accountability!" she wrote. "My alter-ego is Gail: she's me in 30 years. So, me now."
Anyway, Brian clapped back at Courtney's accusations of not planning better, saying: "Excuse me? Hahaha are you for real? We spoke to you about Alot of other topics. Do you not remember??? They just didn't show it on the episode. Why do you keep lying on Twitter about this stuff to make yourself look better and me look worse [sic]?"
"I suppose the question is: don't you remember?" the stew responded. "Because you're the one who said on the episode that I shouldn't have come on the date and you shouldn't have put so much time and effort into it. If you're speaking about what happened in the first 5 minutes of the date, so will I."
Article continues below advertisement
It's safe to say that these two are no longer an item, and the heated bickering — which later moved to the topic of Brian accusing Courtney of letting "the fame get to" her head — certainly implies they do not have the same recollection of their time together on Valor.
According to Bravo's Daily Dish, Brian might be loving it up with another familiar face: charter guest Kimberley Kirk, from Nov. 18 and 25's episodes. "Kim and I are very good friends," he claimed in the after-show. "And that's all I'm gonna say about that." OK then!
New episodes of Below Deck air Mondays at 9 p.m. on Bravo.