Man Says His "Face Dropped" After Hearing His Co-Worker's Sound Advice
Sometimes, a gentle reminder from a friend is all you need to get your act together. One man shared how one of his co-workers did just that for him.
If surviving a global pandemic, the end of multiple Supreme Court legislations, and police brutality still running rampant taught us anything, it should've been that life is incredibly short. But it's understandably easy to forget about life's unpredictability once your day-to-day existence starts feeling like a nightmare.
Article continues below advertisement
Such was the case for one man at odds with his wife. While explaining his hardships to his co-worker, the man received life-changing advice that forced him to see things from another perspective.
Here's what happened.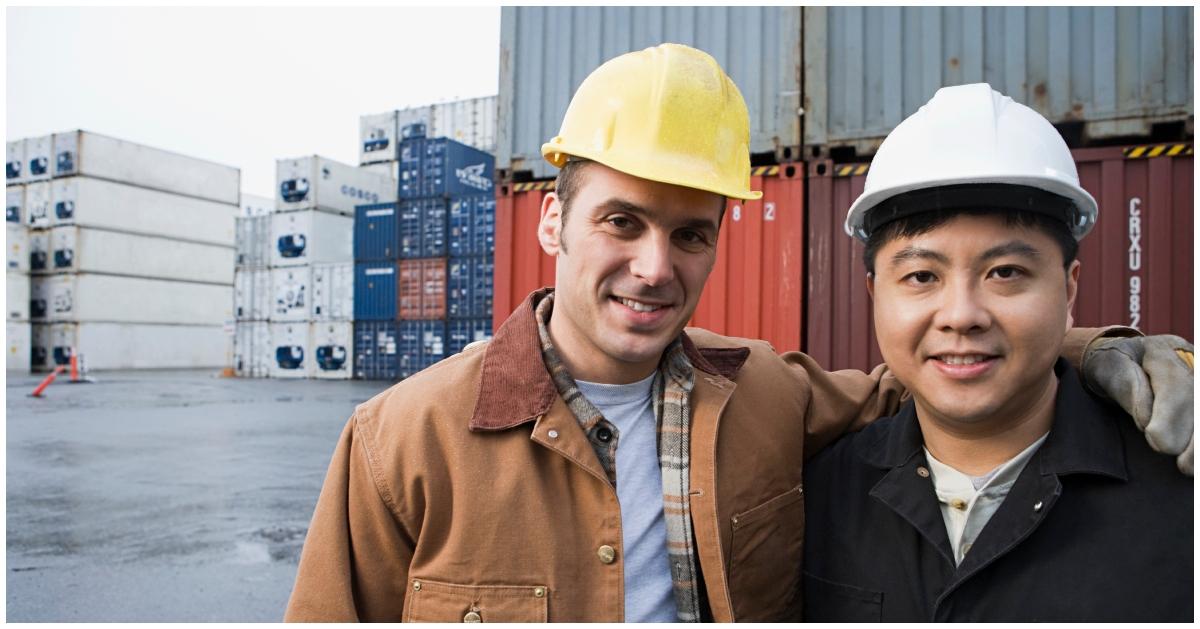 Article continues below advertisement
A man cried on TikTok after listening to his co-worker's profound advice.
In April 2023, Jake Sutton (@jake_no_khakis) posted a TikTok of himself being "vulnerable" with his audience. As he was sitting in his car, Jake explained that he and his wife had problems in their relationship.
After welcoming their second child in February 2023, Jake said the couple was having a "hard" time with their baby, who was over two months old. He said the baby is "colicky," — meaning the baby cries for seemingly no reason at all hours of the day and night.
Jake said caring for their new baby "completely changed the dynamic of our household," including his and his wife's "intimacy." He also admitted their colicky baby had "driven a wedge" between them and stated it could happen to any marriage, no matter how "strong" it is.
Article continues below advertisement
The TikToker continued stating he opened up to his co-worker about his marital woes when the co-worker noticed he was looking and "acting different" than he usually does at work. Jake explained to the colleague that his "chipper" attitude had changed because of the fights he and his wife had.
Article continues below advertisement
As Jake confided in the co-worker, he told him he hadn't spoken to his wife since the fight and had avoided her in the morning before he left for work. He then added an optimistic comment, stating he and his would "figure it out" once he got home later that day. After listening to Jake's story, the co-worker asked him, "Who told you that?"
A confused Jake said he replied to his co-worker that it was his "plan" to patch things up with his wife when he got home. Once again, the friend asked him where he got the information and clarified his meaning: "Who told you that you were gonna make it home?" After he realized what the co-worker was asking, Jake said everything he was going through instantly didn't matter as much.
"My face just dropped," Jake admitted to his followers. "Because I realized what he was telling me."
Article continues below advertisement
Jake added the rest of the conversation, which included the co-worker telling him the "biggest assumption that we take for granted is that we're going to make it home whenever we leave for work in the morning," and also demanded that Jake call his wife and make things right now, not when he's off work.
Article continues below advertisement
Jake's TikTok followers were thankful for his video and sent him plenty of support.
After sharing the advice his co-worker gave him, he said he had to run to his car and make a TikTok about it away from the colleague. The TikToker then declared he would call his wife at work to apologize.
Following Jake's TikTok, he received tons of support from fans who also needed to hear his co-worker's touching words. Many admitted they hadn't considered his "perspective" in their own lives. Others sent their well-wishes to Jake and his family and related to his honesty about his relationship.
Article continues below advertisement
"This! Love her, protect her, and take care of you all together," one user said.
"Never go to sleep on an argument. Something my parents always told me," another shared.
To be fair, one commenter had a different take on the advice, saying that the seemingly sage words from the co-worker felt like a threat — and not just a very important perspective to consider.