Craig Robinson Talks Chasing the "American Dream" (While Hunting Snakes) in Peacock's 'Killing It' (EXCLUSIVE)
Craig Robinson spoke exclusively with 'Distractify' about his new show 'Killing It,' filming in a hurricane in New Orleans, and more.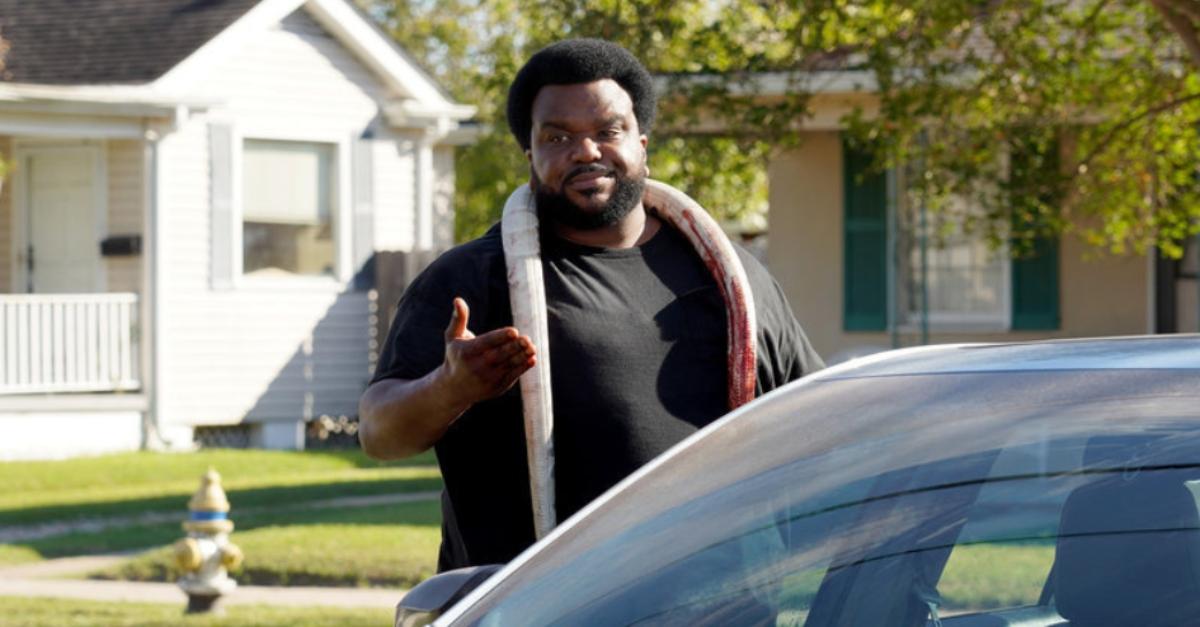 He's trying to catch more than just snakes — he's on the hunt for the "American dream."
Peacock's new comedy series Killing It follows a divorced dad, Craig (played by Craig Robinson), who has aspirations of becoming rich in life. But, when his plans to obtain a bank loan to get his startup business off the ground fall through, Craig decides to enter (and hopes to win) the Florida Python Challenge in order to get the $20,000 he needs to get ahead in his professional life.
Article continues below advertisement
Killing It reunites Craig Robinson with Brooklyn Nine-Nine co-creator Dan Goor and executive producer Luke Del Tredici. Though this action-packed comedy is full of laughs and absurd moments, the Peacock series is grounded in themes of American consumerism and entrepreneurial culture in today's society.
Distractify spoke exclusively with Craig about Killing It's underlying message, snake wrangling, and more.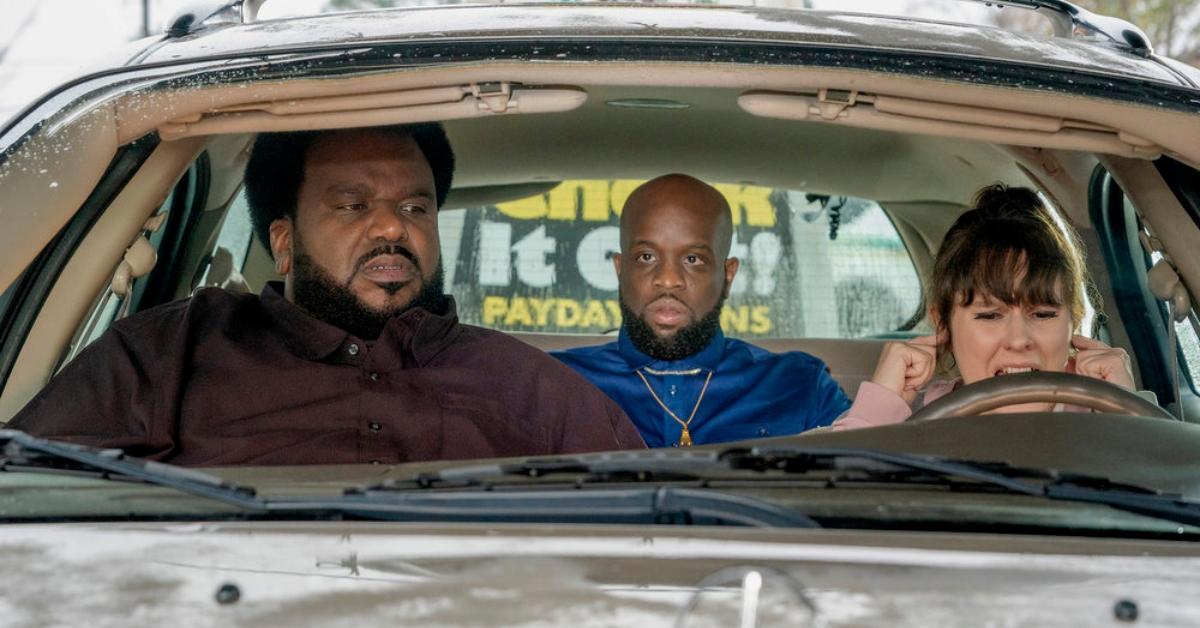 Article continues below advertisement
Craig Robinson dishes on his new Peacock comedy show 'Killing It.'
Sometimes the best way to explore hard-hitting socioeconomic themes is to do so with laughter. Killing It takes place in the Florida Everglades, and Episode 1 shows Craig killing a Burmese python with a car window. Though the 10-episode series certainly has some wild moments, the writers also illustrate messages about classism and the twisted version of what the "American dream" stands for today.
"The writers wanted to be a mirror to society," Craig exclusively told us. "[The show] is all about chasing the American dream."
In Episode 3, Craig gets scammed into attending a conference and shoveling out $1,000 to listen to a family talk about how they can help other people become rich.
Article continues below advertisement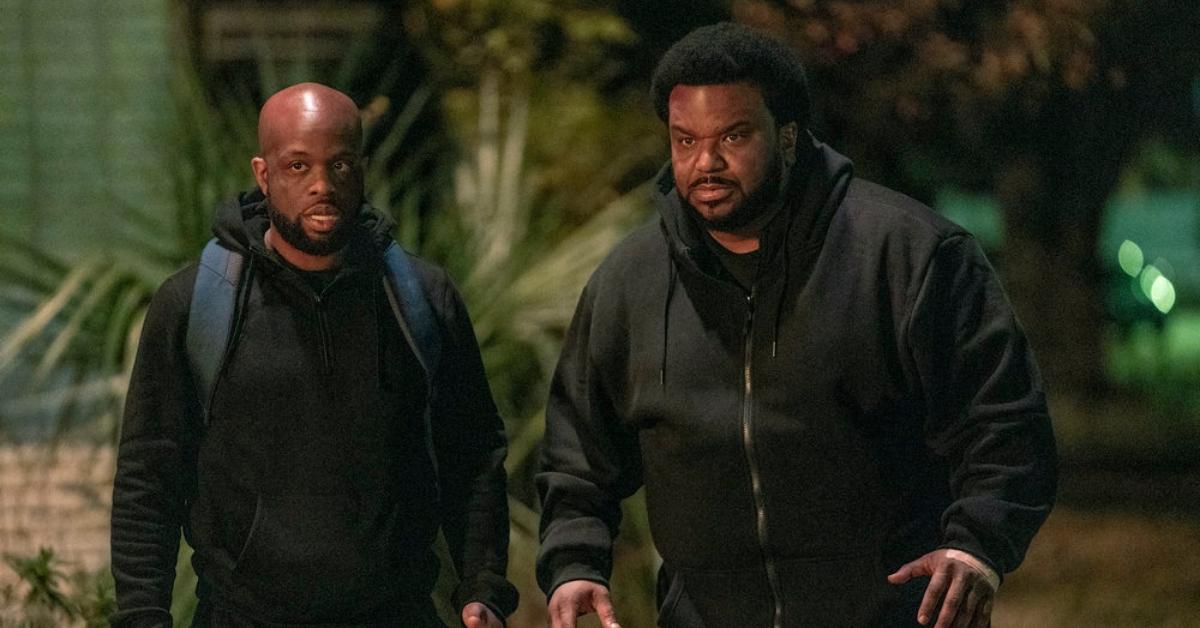 Not unlike real life, with motivational speakers and pyramid schemes abound, the Office alum explained that people are "blinded" and fall victim to these situations "because you see something different, and you don't want to see the negative part. You want to keep the narrative going."
Article continues below advertisement
Where is Peacock's 'Killing It' filmed? Craig Robinson talks shooting in New Orleans.
Though the Peacock series takes place in South Florida, the series was actually shot in New Orleans. While thoughts of oppressive heat and mosquitos immediately come to mind, the actor told us that they luckily shot the series in the fall and winter.
"It was nice to be in New Orleans and not be sweltering," he said. While the cast and crew weren't melting under the Louisiana sun, Craig did reveal that production was postponed due to a few hurricanes.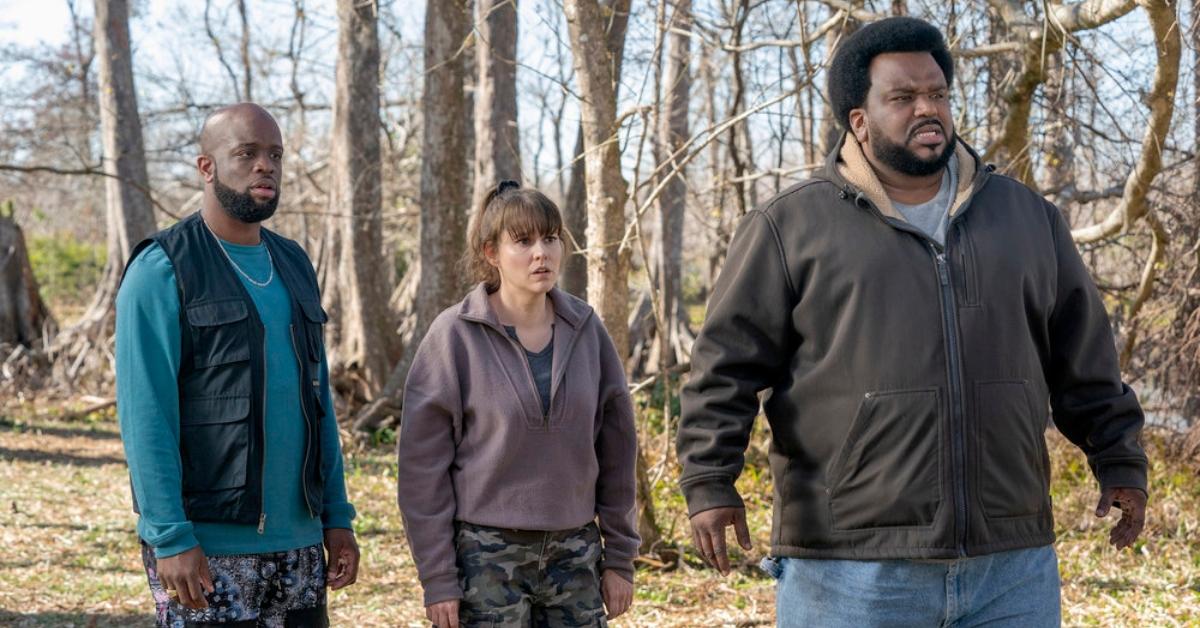 Article continues below advertisement
However, one scene actually called for a hurricane, so production put Craig in a wetsuit under his clothes and he "had to act during this hurricane."
"You couldn't hear each other. It was beyond bananas insane to try to pull this off, but we did," he added.
Aside from battling the elements for the sake of the shoot, Craig also dealt with real snakes on set.
"We have some real snakes, some fake snakes. ... [For] the real snakes, the American Humane Society was always on set," he told us. "The wranglers will show you how to, you know ... there was no danger."
You can now stream Season 1 of Killing It on Peacock.