"Extra Braking System" — Customer Finds a Massive Hole While Test Driving Used Car
One woman found a hole in the floor of a used 2005 Ford Taurus that she was test driving. Did the seller really think she wasn't going to notice?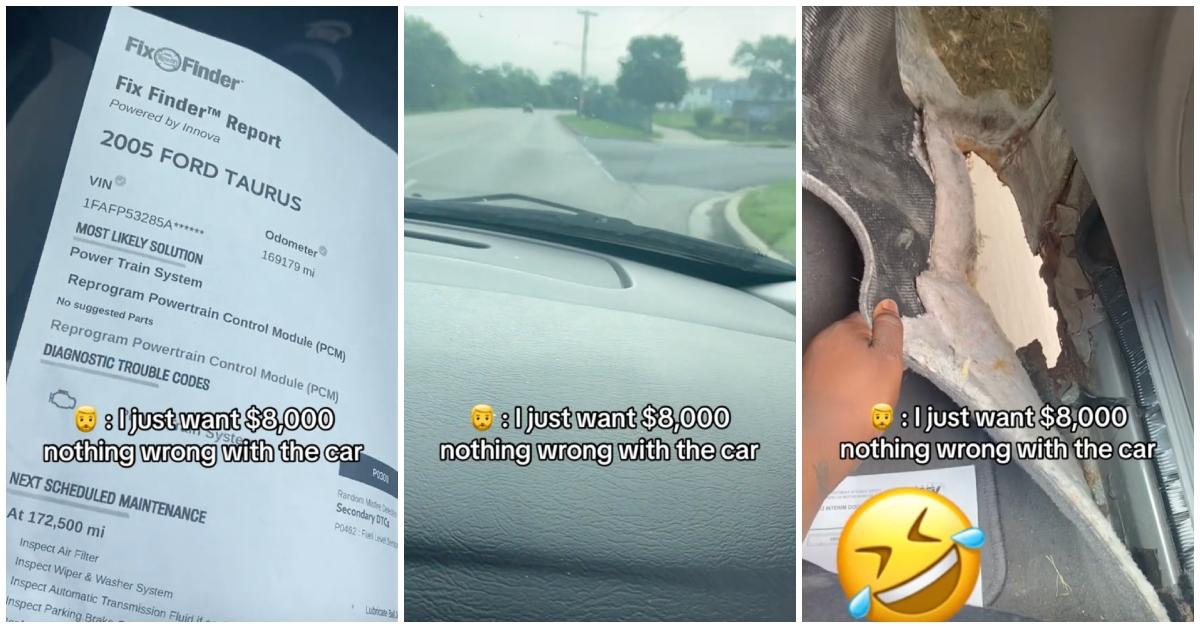 When I first saw this woman's TikTok, I got déjà vu to when I purchased a used car from a suspicious dealership and thought it would be in good condition.
I should have gotten the Carfax. I should have assumed that although the car's exterior looked decent, there were probably a handful of things going wrong internally. But in the words of Taylor Swift, "Would've, Could've, Should've," I am a silly goose. A silly goose with a silly goose car.
Article continues below advertisement
I messed up and am now paying the consequences because no one wants to sell you a used car with only a few minor issues for a fair price. They want to sell you a car with major problems for major money. In conclusion, DTN.
Anyway, I'm glad this woman caught this major error before purchasing this car. But also, the audacity of the seller who thought they could try to sell a car in such poor condition.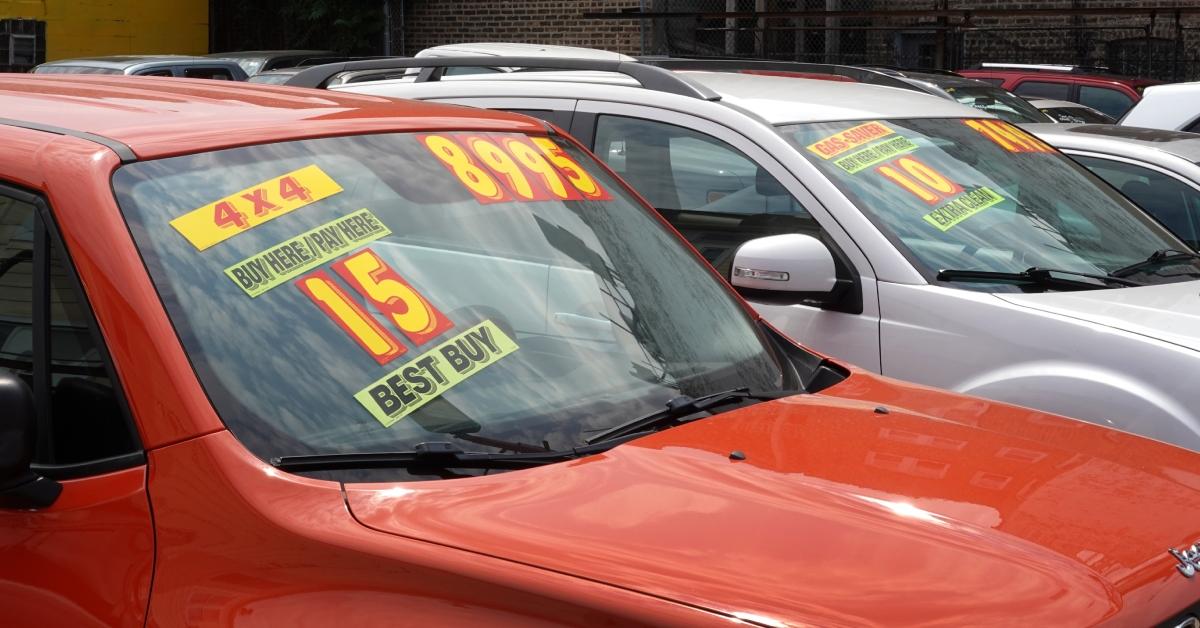 Article continues below advertisement
A customer found a hole in the floor of a used car during a test drive.
TikTok creator Rachel Ross (@racheldenae21) shared a video on TikTok where she is seen riding in a car that — believe it or not — has a hole in the floor.
The hole isn't visible initially since the floor mat is covering it, but as you can imagine, it started to get very windy and noisy under the mat due to the lack of floor. Rachel, who appeared to be riding in the front passenger seat, lifted up the mat and revealed this atrocity for all to see.
Article continues below advertisement
On her lap, she had a paper describing the car — which is a 2005 Ford Taurus — with 169,171 miles on it. In her caption, she wrote, "I just want $8,000 nothing wrong with the car," noting its price tag.
Article continues below advertisement
In the comment section, users had a lot to say.
"Note: Check all floors for holes when buying used car," wrote one user.
"Imagine yo phone fall thru that," penned another. The horror!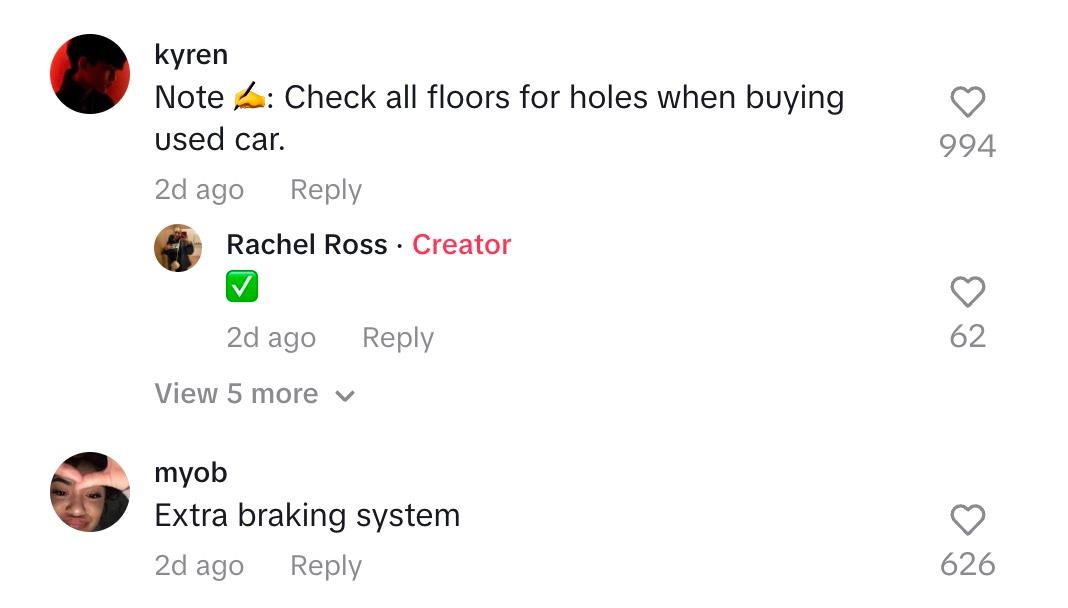 Article continues below advertisement
And other folks started making jokes like, "free ac there" and "extra braking system."
Apparently, this wasn't a deal breaker for all users, though. "As long as it gets u from point a to point b," commented one person with an interesting perspective.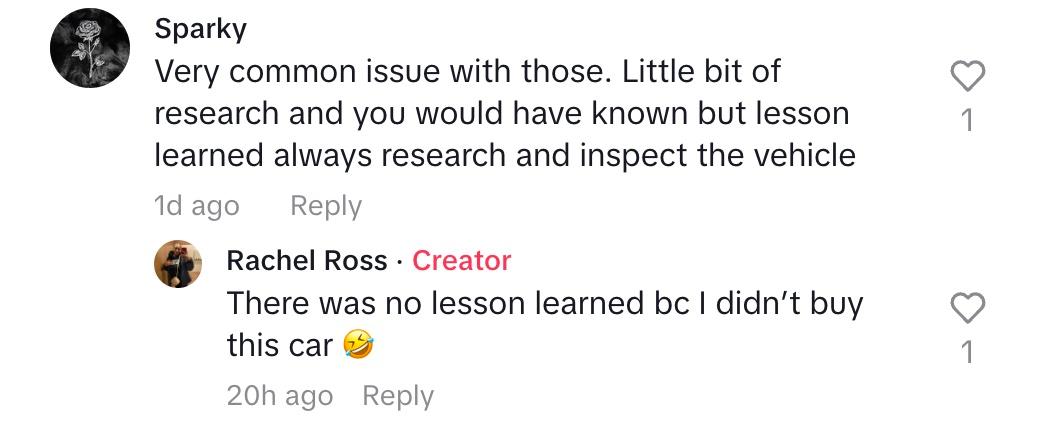 Article continues below advertisement
Some users also told Rachel that she got ripped off buying this 2005 car with 170,000 miles on it for $8,000 and reminded her to do her research moving forward. But as she clarified in the comment section, she didn't actually purchase this car. She isn't a fool!

And we're so glad to hear that! Besides all the aforementioned problems, think about what would happen if it rained or snowed and this car was on the road. Or what if it was parked and a squirrel just climbed up into the car through this hole? I mean, I guess this car could be good if you can't find a bathroom while on the go. But what if you're wearing flip-flops and they just fly off?
Bottom line: Don't buy this car! And if you're shopping for a used car, be very careful!