A Table Sent Back a Crudo Plate to the Kitchen Because It Was Raw, and TikTok Can't Get Over It
A TikTok video shows a waitress explaining that her table sent back a plate because it wasn't cooked. Here's why TikTok is so entertained.
We always knew waiting tables wasn't an easy job, but it wasn't until TikTok came along that we really got to see the hell that servers have to deal with regularly.
Article continues below advertisement
For example, this waitress previously shared the story of how one of her tables tried to get her fired so they wouldn't have to pay their bill. Or this waitress, who sounded off on one of her tables that inconsiderately stayed almost two hours after closing.
Well, now we present another insanely difficult table to you. A table that seems to have clearly misunderstood what they ordered.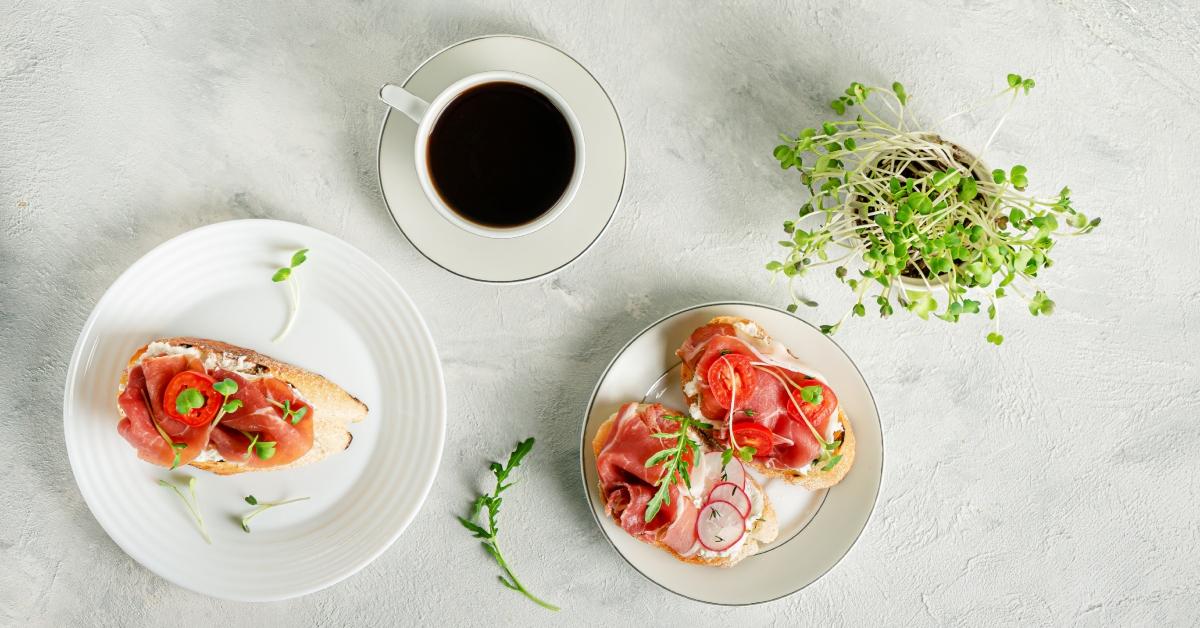 Article continues below advertisement
A table sent a crudo plate back to kitchen because it was raw.
A TikTok user named Kevin (@keviinnnn_) shared a video to the platform where his co-worker Margaret is seen bringing back a plate of crudo that was sent back by one of her tables.
When asked why the party sent the mouthwatering dish back, Margaret replied, "they said that they don't eat raw food."
Article continues below advertisement
"But it's crudo," said another waitress, hinting at the irony of the situation.
For those not in the know, crudo translates to "raw" in Spanish and Italian. Crudo can be a plate of vegetables, meats, or really just about anything. Not cooking what's on the plate is the norm. In fact, it's the whole point.
Article continues below advertisement
So basically Margaret's table got exactly what it ordered. But then proceeded to give her a difficult time because they're either huge jerks or need a refresh on the definition of crudo.
In the comment section, TikTok users couldn't believe this actually happened.
As some folks pointed out, it should be common sense to research a plate you're ordering or ask your server for more details.
Article continues below advertisement

Other servers shared their customer horror stories. One user spoke of a customer who ordered a meat dish and then complained that they couldn't eat it because they were a vegetarian.
Article continues below advertisement

Another spoke of a customer who ordered ceviche and then asked while he was eating if it had lime juice. (Fun fact: It did. It always does. And he was allergic.)
Article continues below advertisement

And another user presented the unpopular opinion that the waitress should have informed the table that the plate is served raw.
Article continues below advertisement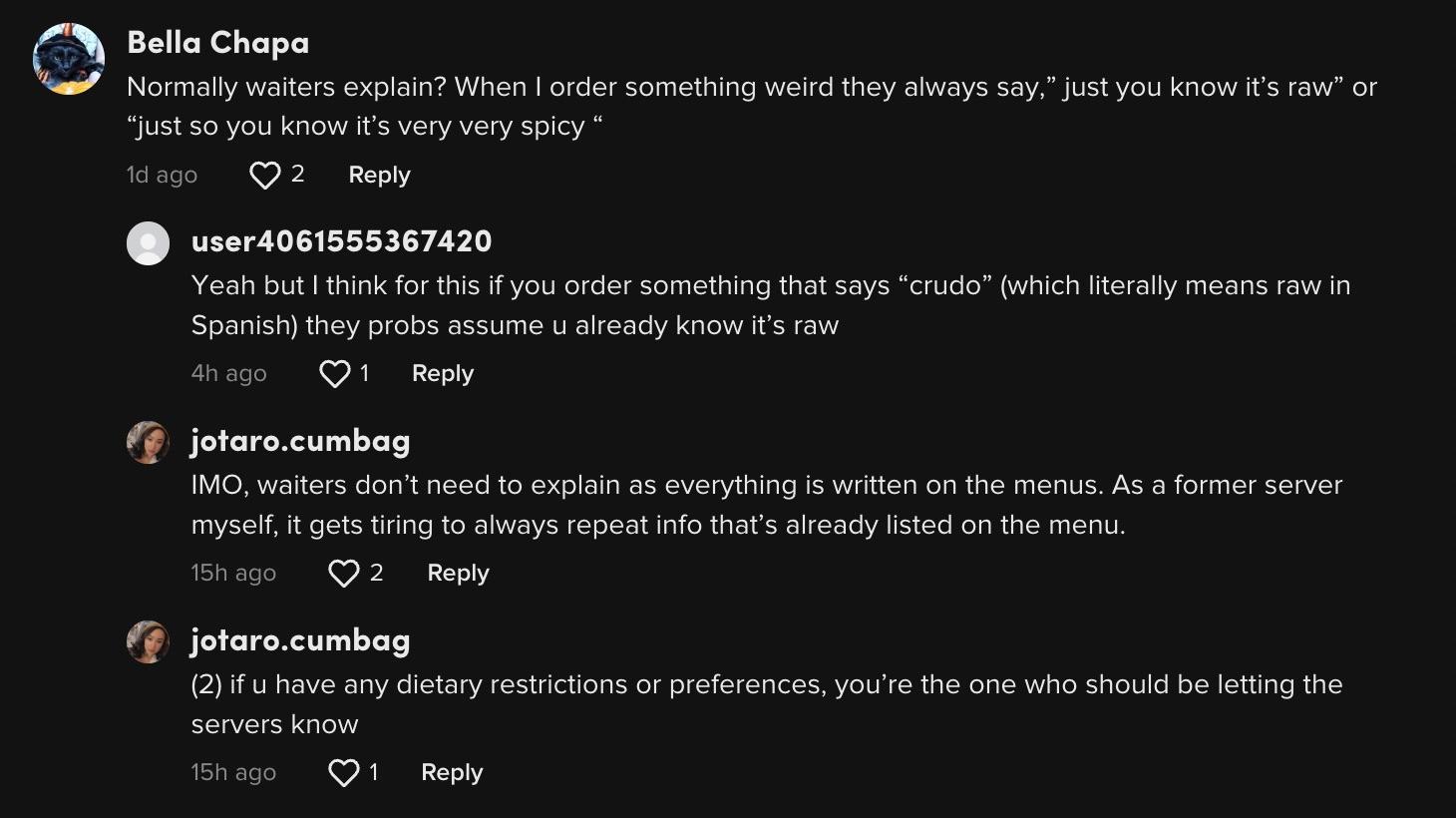 Our take? If you're unsure of what a plate consists of, ask your server. If you want the restaurant to prepare a plate differently than traditionally prepared, also ask your server. Lastly, if the plate comes out a different way than you expected, ask yourself: Is this my fault or the kitchen's fault?