Nurse Has Horrifying Realization After Eating Free Lunch at Work
A TikToker went viral after sharing a gut-wrenching free lunch story at work that ends in a horrifying realization.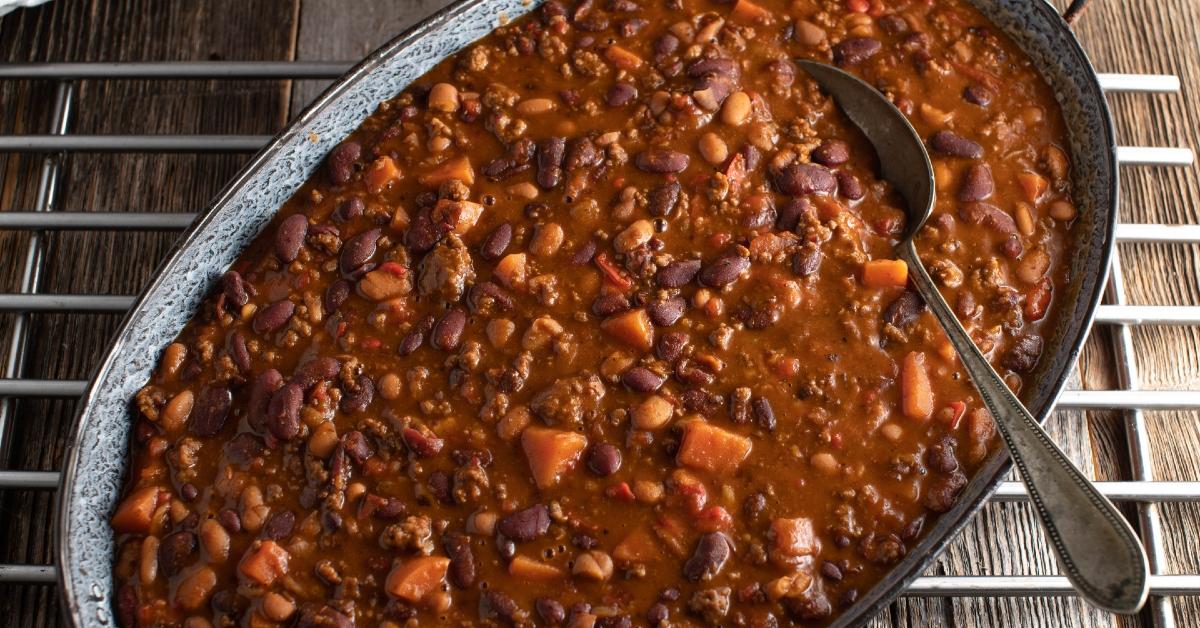 Although humans have super-developed brains, we're still governed by the same primal instincts that a lot of other creatures are at the end of the day, like our obsession with food. It's probably why many folks will stampede towards the break room when they're told there are leftovers just waiting to be gobbled up by anyone who wants them.
Article continues below advertisement
TikToker Jen Hamilton is no different, but, like many folks who've been enticed by a free meal, she ultimately paid the price for her exuberance. No, it didn't involve having to sit through a timeshare presentation, or a pyramid scheme, and she didn't accidentally steal someone else's lunch instead.
Jen begins her clip by stating: "I'm about to tell you something so embarrassing that I lied directly to my friends at work today because I could not bear to admit what I had done. So, if you're watching this and you work with me: surprise. I lied. So yesterday, I was working, and somebody says to me, 'hey there's food in the break room. Leftovers from a party, go get some food.'"
Article continues below advertisement
She continued, "Free food? Don't have to tell me twice. So I get in there, there's some leftover Chick-fil-A sandwiches — warm that up — and there's some leftover baked beans in a crock pot — warm that up — go on with my day. Delicious. All of it. Delicious."
Article continues below advertisement

Jen resumed her day as normal and everything was fine. However, when she returned to work the next day, she learned what she had done. "Today, I'm sitting at the nurse's station and my friend Mary says to me, 'Jen! Did you ever get your crock pot?'"
Article continues below advertisement

"What crock pot?" Jen begins laughing, "She said, 'do you remember when we had barbecue last month and you brought the baked beans? 'No...what baked beans? What crock pot?'"
Article continues below advertisement

Her friend continued, "Well, it was in the break room. It was full of baked beans, I found it on top of the fridge," her friend said.
"What?" Jen squeaked before busting out into laughter. Her co-worker then asked, "You didn't eat them, did you?"
"No!" the TikToker said, obviously lying.
Article continues below advertisement

"I ate my own baked beans that I had brought to a barbecue like a month ago. I had the most aggressive form of diarrhea last night, I did not know what was wrong with me. Now I do. And telling the story, I'm realizing I still forgot the crock pot."
Article continues below advertisement

TikTokers were cracking up over the video. Some wondered how she could've made such a grave error without realizing the beans were as old as they were, and asked if there was some mold or another type of indication as to the age of the beans.
Article continues below advertisement

And then there were those who loved Jen's "energy" and wanted to know if her hospital was hiring becayse it seems like a cool place to work.
In case you're wondering if eating beans left out for a month is all that bad, according to the USDA, yes. Very much so.
Article continues below advertisement

Does it Go Bad wrote: "You should refrigerate leftover baked beans, but if you left them out, the USDA suggests they shouldn't sit out for longer than two hours, or one hour if the temperature is over 90°F (32°C)."
Refrigerate your leftovers people — sooner, rather than later.