"I Thought It Was an Outfit" — Dad Accidentally Dresses Son in a Bee Costume for Daycare
One mom was surprised to see her son in a bee costume when picking him up from daycare. Who dressed him that morning? Dad, of course!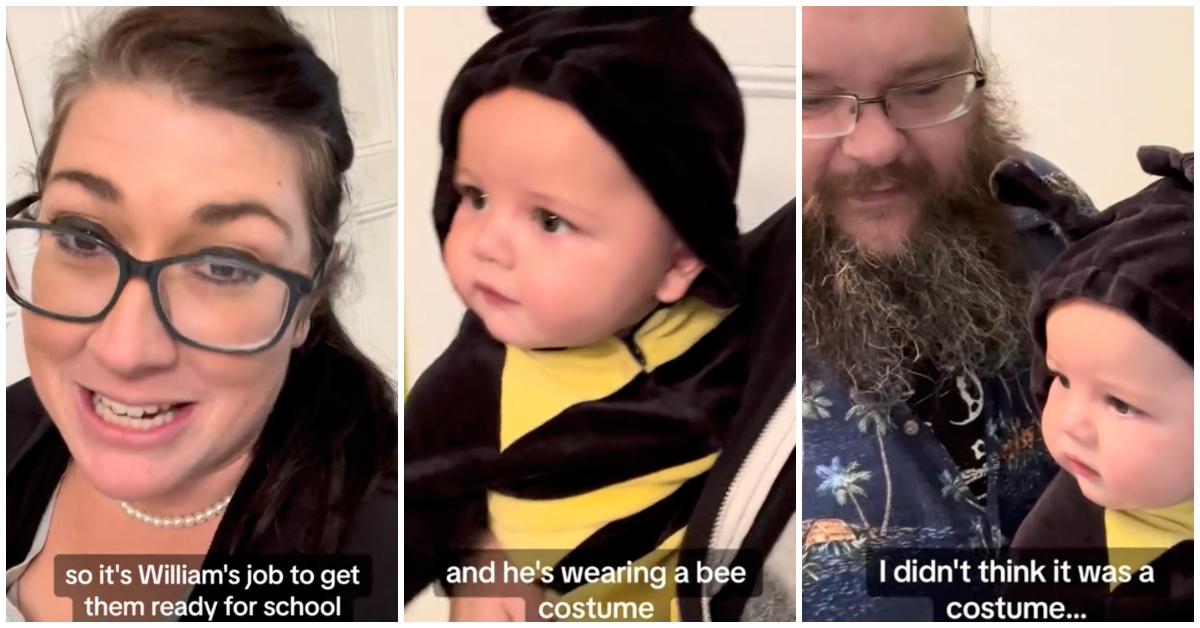 When it comes to parenting, moms tend to follow a more socially acceptable parenting path, while dads tend to take on a less conventional approach that might not always make perfect sense. However, it's this unique dad-style parenting that leads to some great stories.
Article continues below advertisement
Take the case of when one girl got her period for the first time and her dad was tasked with getting her pads with wings. He came through on the sanitary napkin part, but when it came to getting them with wings, he just got her chicken wings instead.
Now, we've got a story of another dad who was in charge of getting his son dressed for daycare. Don't worry, the little boy did arrive fully clothed. However, Dad definitely made a bold choice for his attire.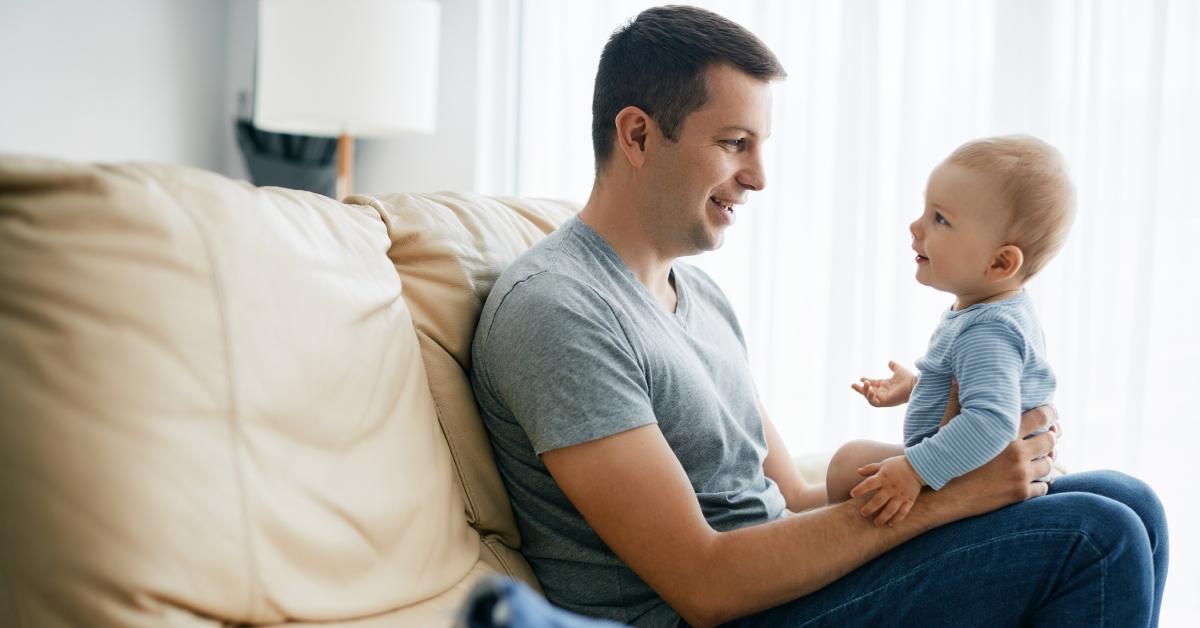 Article continues below advertisement
A dad dressed his son in a bee costume for daycare, thinking it was a regular outfit.
Mom and TikTok creator @darthvada_r2d2 shared a hilarious video of her 7-month-old son dressed in a bee costume, courtesy of her husband, William.
"I leave in the morning for work before my children wake up, so it's Willam's job to get them ready for school," she explains in her video. "So every day when I picked them up from daycare, it's just a delight to see what they're wearing. Today, for example, I picked up my 7-month-old, and he's wearing a bee costume," she says as she turns the camera toward her son.
Article continues below advertisement
The baby is seen wearing a yellow and black fuzzy bee costume, complete with a pair of antennae on his head.
"What do you have to say for yourself, William?" @darthvada_r2d2 asks her husband as she puts the camera on him.
"I didn't think it was a costume," William sheepishly says, adding, "I thought it was a bee outfit."
Article continues below advertisement
@darthvada_r2d2 laughs. In her caption she writes, "For the record, I appreciate William. This baby is warm and happy, and that's all that matters."
Many people in the comment section got a kick out of the story and claimed that it should be socially acceptable for babies to dress like bees all the time. "I wanna live in William's world where cute little babies regularly dress as bees," wrote one person.
"It should be the norm to see babies dressed in cute little costumes any time of year. Everyone would be happier," read a third comment.
Article continues below advertisement

Meanwhile, some moms could personally relate to @darthvada_r2d2's story of her husband's out-of-the-box outfit choice for their son.
"If it makes you feel any better I picked up my son once from daycare in his baptismal gown! Like we were just throwing that into the rotation," wrote one user.
Article continues below advertisement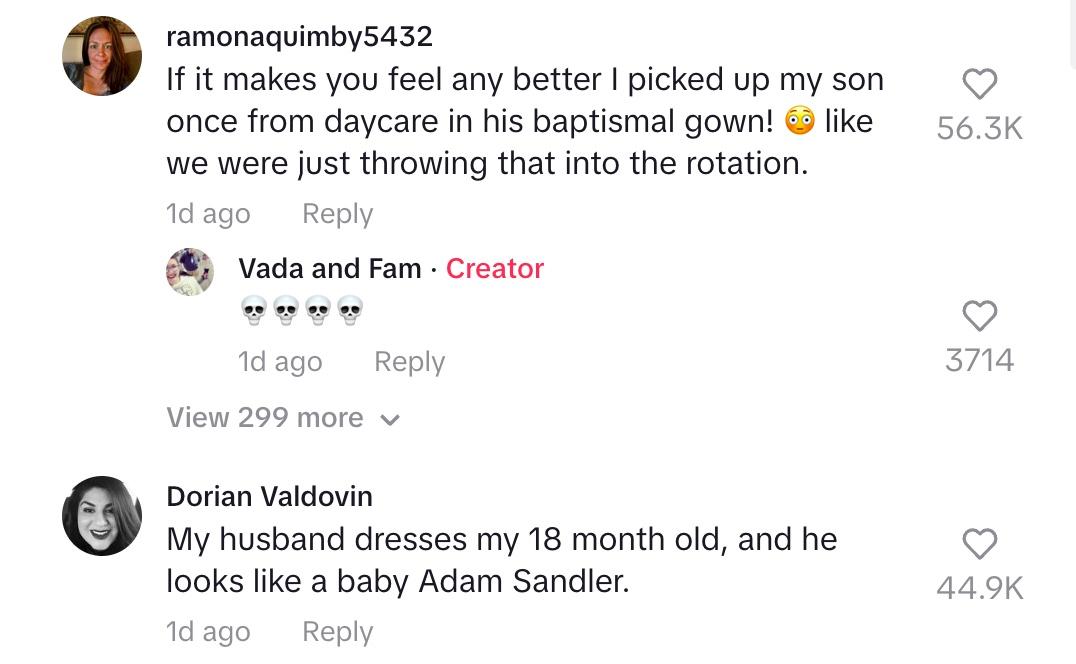 Another said: "My husband dresses my 18-month-old, and he looks like a baby Adam Sandler."
And one user shared a story from when their dad got them dressed for picture day at school as a kid. "My dad was in charge of picture day when I was in kindergarten. I wore a full ball gown w/ hoop skirt and a purple straw hat," they wrote.
Article continues below advertisement

Bottom line: Even though dads may not be the best at dressing their kids, it doesn't mean that they don't have a lot of love for their little ones.