Son Claims Dad Is "Homophobic" for Making His Boyfriend Pay His Own Way on Vacation
In a viral post, a man revealed that he doesn't want to pay for his son's boyfriend on vacation even though he's paying for everyone else.
We're all for family vacations; they're perfect for bonding and making memories that last a lifetime. However, it can be challenging to get everyone together due to finances and relationships. Take it from this guy in the popular "Am I the A------" (AITA) subreddit, who is dealing with the consequences of putting his foot down over his vacation.
Article continues below advertisement
The original poster, who goes by the handle u/Bright_Ad_3027, said he won't allow his son's new boyfriend to join their family vacation unless he pays for himself. OK, that's pretty reasonable, but read on for more details.
Plus, stick around to hear what the internet has to say.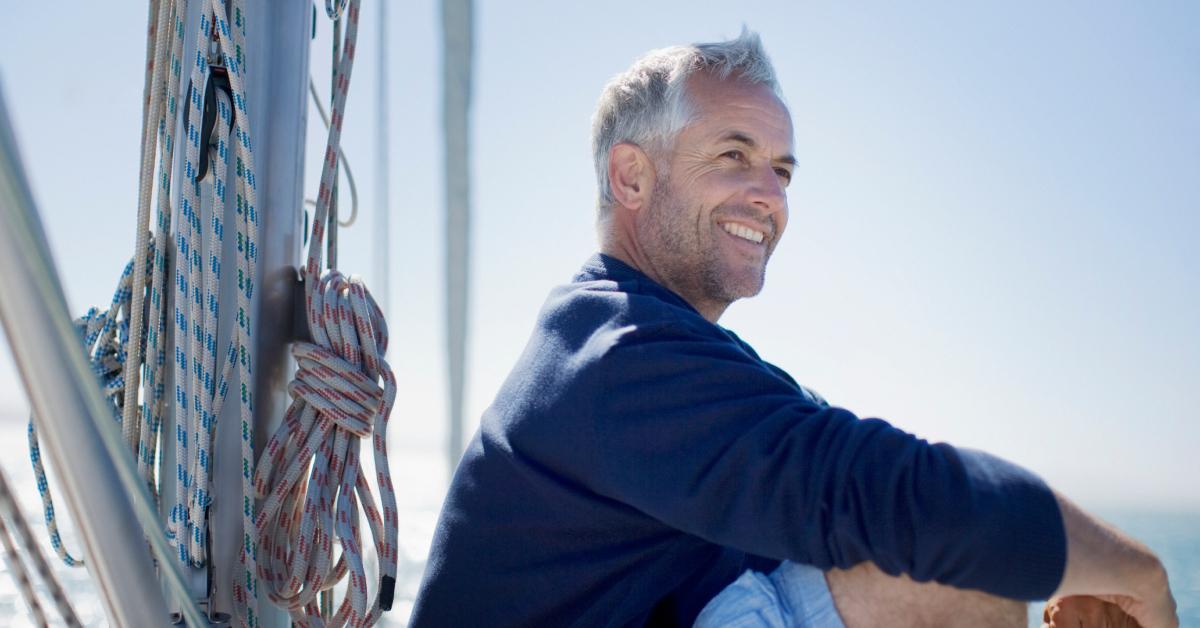 Article continues below advertisement
This dad won't pay for his son's boyfriend on their family vacation.
The OP revealed he "went all out" for his summer vacation, spending a total of $22,000 to rent a houseboat for five days. He added that he's flying all his kids and their families out for the holiday, including his youngest son.
Speaking of, his youngest son attends college on the East Coast; he stayed for the summer, but the OP is flying him out for the trip. However, the OP's son also wants his dad to pay for his new boyfriend to come.
Article continues below advertisement
"This is news to me because when he last spoke to me in July, he had a girlfriend," the OP explained, adding that his son "changes partners more often than he does laundry." OK, the tea is piping hot. The OP told his son that his new boyfriend was more than welcome to join them on vacation, but he would have to pay for his own flight.
Article continues below advertisement
The college boy told the OP he was an a------ and being homophobic for not paying for his boyfriend. The OP clapped back, noting that his son's sister and her wife of two years will be there. His son called his mom (the OP's wife), and she told the OP he should just pay.
"I probably will to keep the peace, but I think it's stupid to pay for a vacation for a kid I will never see again," the OP said before pointing out that his son's boyfriend "is going to be in family pictures forever."
Article continues below advertisement
Reddit unanimously agreed that the OP did nothing wrong.
The viral post received thousands of comments, with many fellow Redditors rallying behind the OP.
"NTA. This has nothing to do with him being with a guy. It's about him only being with this person for a month," one person wrote. "Who in their right mind would expect a person to pay for a vacation for a complete stranger?!"
Article continues below advertisement
"NTA. Your son just has a series of f--- buddies, and this guy is the latest one," another Reddit user said. "The fact that your son jumped right to the overplayed and inaccurate 'homophobia' claim proves that he's just an entitled jerk."
A third Redditor pointed out, "He didn't even properly introduce you to his new bf or give you and the family a chance to get to know him yet. I wouldn't pay for the flavor of the month either. It's not homophobic."
Article continues below advertisement

Someone else commented that they "could not think of anything worse than being stuck on a boat with the family of somebody I've only known a few months. I'm all for it if the son is taking this relationship seriously and wants the new bf to meet his family, but trapped on a boat is a lot of pressure."
What do you think? Should the OP pay for his son's boyfriend? Let us know!