Eager for More 'Daisy Jones & The Six'? Check out the Book Spoilers Now
'Daisy Jones & The Six' is now streaming on Prime Video, but if your curiosity is killing you, read on for all the juicy book spoilers.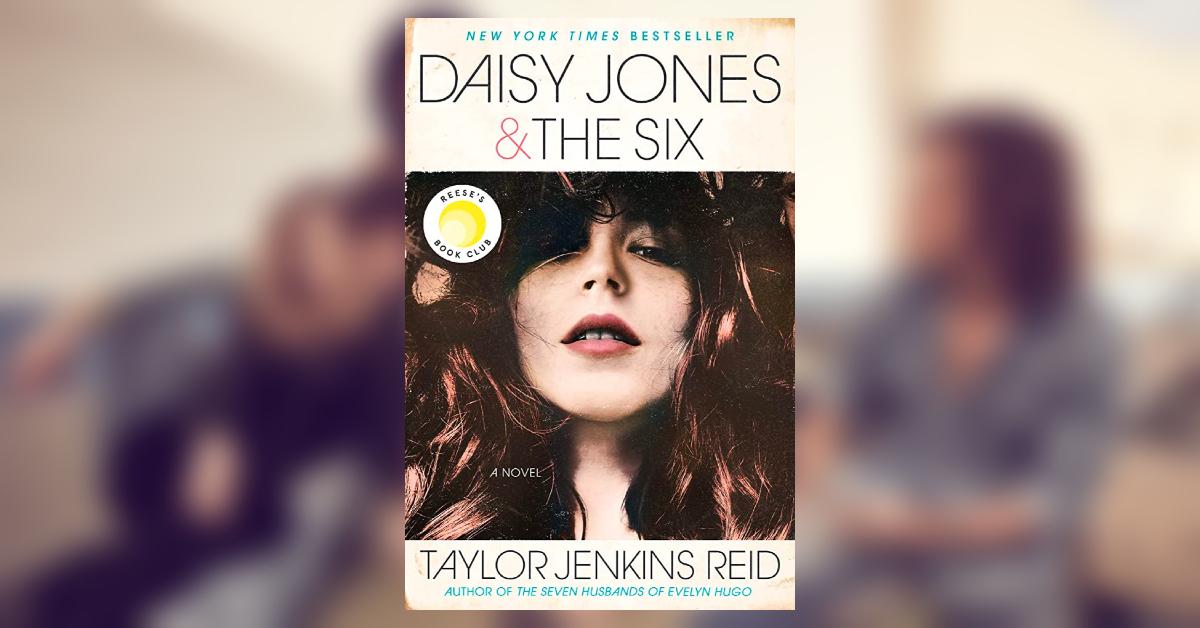 Spoiler alert: This article contains major spoilers for Taylor Jenkins Reid's novel, Daisy Jones & The Six.
At long last, Daisy Jones & The Six is here and ready to make some noise on Prime Video! The rockumentary miniseries, which is based on the eponymous best-selling novel by Taylor Jenkins Reid, details the rise and fall of a fictional '70s rock band that once took the world by storm.
Article continues below advertisement
The first three episodes are now available to stream, with the finale set to drop on Friday, March 24. Now, if you can't wait that long and are dying to know what happens, stick around because we've got all the book spoilers you need!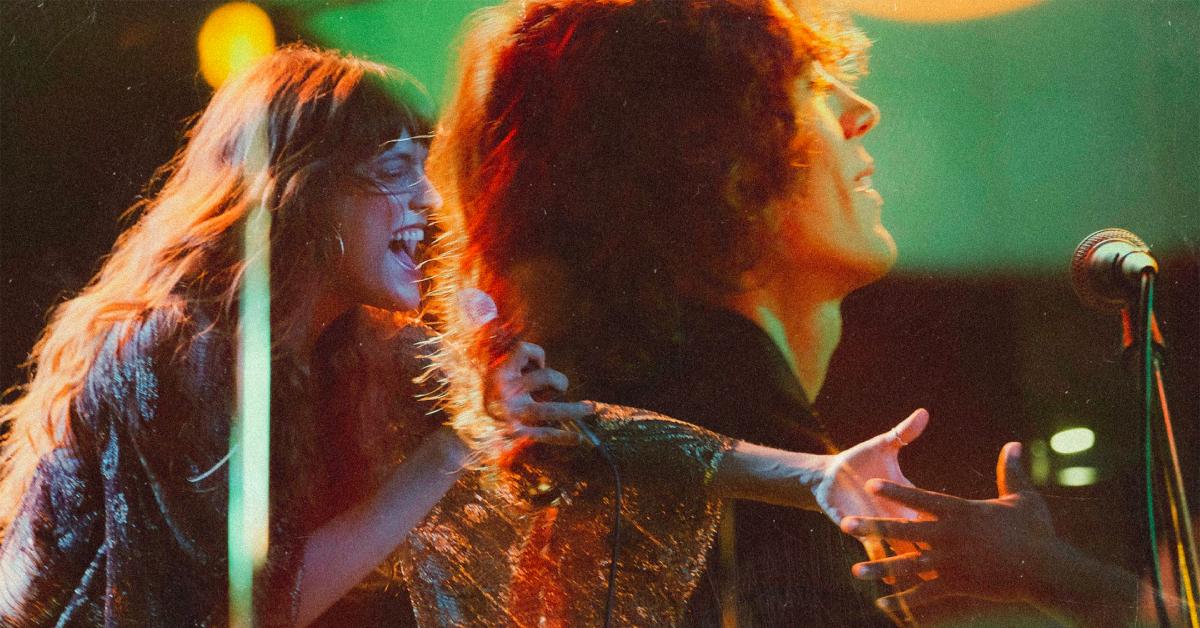 Article continues below advertisement
Let's break down these major 'Daisy Jones & The Six' book spoilers.
We first meet the main characters in the late '60s, before they all meet.
Daisy grows up in a wealthy Los Angeles household around the art and music scene — her parents are neglectful, and a teenage Daisy soon starts sneaking out to see rock concerts. She eventually meets Simone Jackson, a disco singer who becomes her best friend and encourages her to pursue her singing and songwriting (she does and winds up impressing many record producers).
Meanwhile, in Pittsburgh, brothers Billy and Graham Dunne form a musical duo: The Dunne Brothers. The siblings start playing music in high school and quickly add more members to their band — drummer Warren Rhodes, guitarist Chuck Williams, and bassist Pete Loving (who's not in the Prime Video series).
Article continues below advertisement
While performing at a wedding, Billy meets Camila; the two later fall in love. Chuck is then drafted to go to war — where he is killed — and Pete's brother Eddie (known as Eddie Roundtree in the show) steps in as the new guitarist for the band. The group adds one last member, keyboardist Karen Sirko, and soon renames themselves "The Six." Eventually, they head to Los Angeles, where music producer Teddy Price signs them a record deal.
Article continues below advertisement
The Six records and releases their first album and gets ready to tour the country. However, before they head on the road, Camila reveals she's pregnant, so she and Billy get married immediately. While on tour, though, Billy abuses drugs — he also cheats on Camila constantly, and she tells him to get sober before their child arrives. Teddy takes Billy to rehab; sadly, the rock star misses the birth of his and Camila's daughter, Julia. Nevertheless, he does get clean.
As for Daisy, she's struggling with songwriting and recording, but she does release an album. Teddy eventually confronts The Six and says they should do a duet with a female singer — he suggests Daisy, who clashes with Billy over the song's direction and lyrics. Despite the animosity between the singers, the track is a massive hit and Daisy opens up for the band on tour.
Article continues below advertisement
Billy finds it difficult to be near Daisy, mainly due to her substance abuse. The rock star is doing his best to maintain his sobriety, but it's challenging. Luckily, he doesn't have to be around her much longer, right? Wrong. When Rolling Stone writes a piece on the band, Daisy officially joins them and the band is renamed Daisy Jones & The Six.
Article continues below advertisement
As the band reaches unbelievable fame, the drama between the band increases. Karen and Graham start a secret relationship, and Billy continues to disappoint Camila while also clashing with Daisy over the music and her intensifying drug use. In one jaw-dropping instance, Daisy kisses Billy during a recording session — he pulls away and leaves.
With the album in the final stages of production, Daisy flees to Thailand, where she meets an Italian prince and impulsively marries him. Simone flies out for the occasion but ultimately drags Daisy back home for tour rehearsals, where everyone is arguing over the changes made to the record.
Article continues below advertisement
The band eventually embarks on their tour, and of course, the drama only intensifies — various articles claim Billy and Daisy loathe each other, and the fans are eating it up. While on the road, Daisy's condition worsens; after nearly dying of a drug overdose, she divorces her husband, vows to get clean, and reconciles with Billy.
Article continues below advertisement
While on tour, Karen shockingly tells Camila she's pregnant and doesn't want a baby. She eventually tells Graham, and the two have a massive fight over what to do — he tells her to think it over, but she's already made up her mind. Karen gets an abortion, which results in her and Graham splitting up for good.
Daisy and Billy's relationship continues to improve, and Daisy realizes she's in love with him. Although he feels the same, Billy decides Camila and his family are more important to him. After this, everything goes downhill — Teddy dies of a heart attack, which takes a toll on everyone. Daisy forgets about her sobriety, and the band goes back on tour to distract themselves.
Article continues below advertisement
At the band's Chicago show in 1979, everything comes to an end.
Daisy spots Camila and Julia at the concert, which upsets her, so much so that she gets drunk. Camila eventually approaches the wild child and helps her realize that she must leave the band to get clean. Billy nearly relapses at the hotel bar, but a fan saves him by asking about his family. He too decides to leave the band.
Article continues below advertisement
It's then revealed that a grown-up Julia is the one conducting all the interviews and writing about the legacy of Daisy Jones & The Six. Readers learn that the Chicago show was the last time the band played together, but they all went on the live happy lives.
Daisy goes to rehab, writes books, and adopts children.
Pete, Graham, and Warren get married and settle down with their respective wives.
Eddie is a record producer.
Karen continues performing for a few years before officially retiring in the 90s.
Billy and Camila stay together until her death (she dies from lupus about five years before the documentary).
The novel ends by revealing an email Camila sent to her daughters. She tells them to give Billy time to grieve but also implores that they get their father in touch with Daisy since the musical pair still owe her a song.