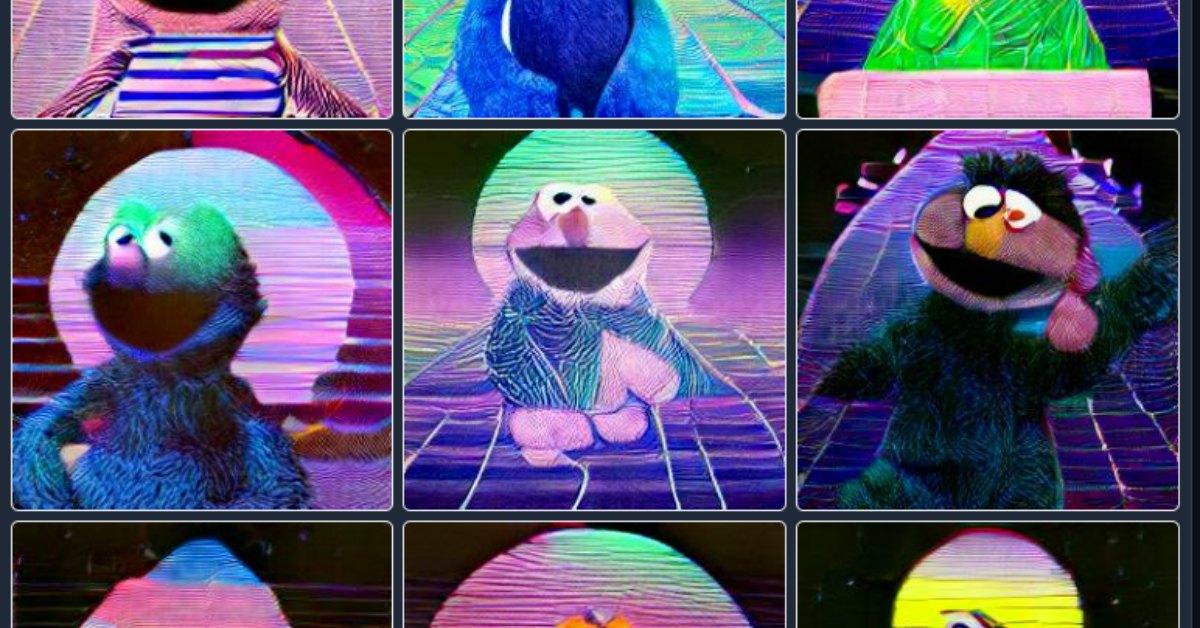 Here Are the Weirdest Memes Created by the DALL-E Mini Image Generator
The world wide web is constantly evolving and so are the people who surf it.
The latest system to take the internet by storm is the DALL-E Mini. Not to be confused with the DALL-E 2 — which is owned by OpenAI and not available to the public — the DALL-E Mini is the free digital image generator that's responsible for all the weird memes you've been seeing online.
Here's the truth about the tech trend explained.
Article continues below advertisement
Everything we know about the weird AI image generator that's taking over the internet.
Using the DALL-E Mini, users can create unique images using text prompts. For example, if you want to see Kim Kardashian eating a kiwi in a treehouse, now is your chance.
To use the image generator, visit the DALL-E Mini's space on Hugging Face and type in whatever phrase your heart desires. With one tap of the "run" button, the app is designed to scour the internet's vast database of images to create a work of art — or, in many cases, a piece of work — using only words.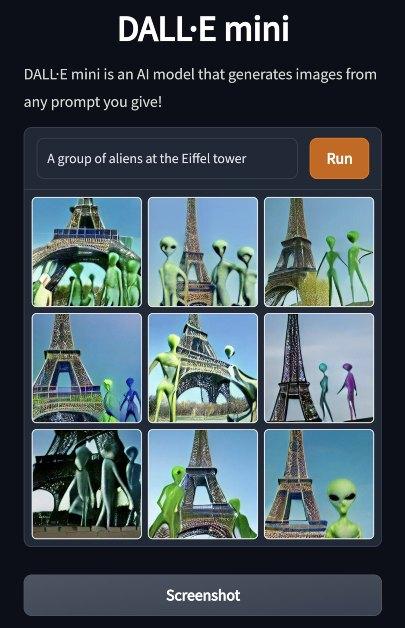 Article continues below advertisement
"DALL-E mini is an AI model that can generate images from any prompt you give!" app creators Boris Dayma and Pedro Cuenca explain in a blog post. "The model is trained by looking at millions of images from the internet with their associated captions. Over time, it learns how to draw an image from a text prompt."
"Some of the concepts are learned from memory as it may have seen similar images," the website adds. "However, it can also learn how to create unique images that don't exist."
The DALL-E Mini is one small step for AI and one huge step for social media. Since the app surfaced online, users have created meme-worthy images that are just too good not to share.
Article continues below advertisement
The DALL-E Mini memes explained.
Somewhere between your dreams and nightmares, you'll find images generated by the DALL-E Mini. On social media, users shared their own creations that were made using the app, and they were a sight to be seen.
A few of our favorite phrases to see come to life using the DALL-E Mini were "Carebears robbing a convenient store" and "Thanos looking for his mom in Wal-Mart." Not to mention masterpieces like "squirrel programming a computer," and "court sketch of Godzilla on trial."
While the images aren't totally accurate, they're hilariously funny.
Article continues below advertisement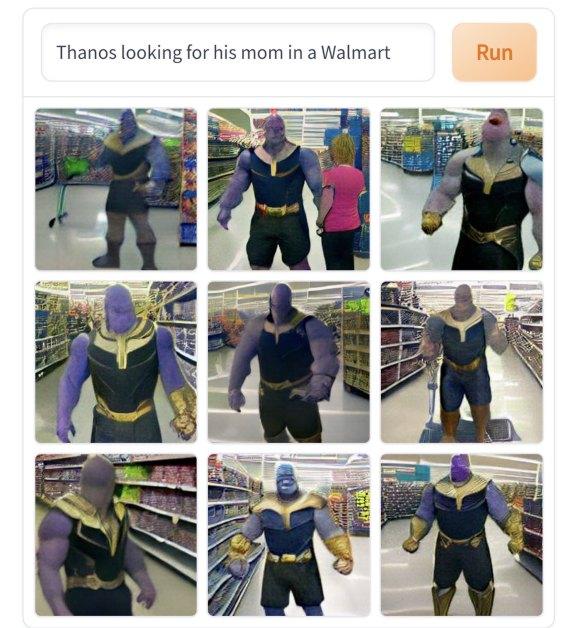 But wait, there's more!
You, too, can imagine images that don't exist using the DALL-E Mini by visiting https://HuggingFace.co/. That is, of course, if the site isn't still flooded with traffic.
As the site grows more popular, high traffic has made the system harder to access. So, don't be surprised if you get an error message the first time. If the first generation fails, try and try again.