Dan Bilzerian's Inheritance Proves He Isn't as Self-Made as He Claims to Be
The love-him or hate-him "King" of Instagram Dan Bilzerian claims to be a self-made millionaire, but his inheritance proves otherwise.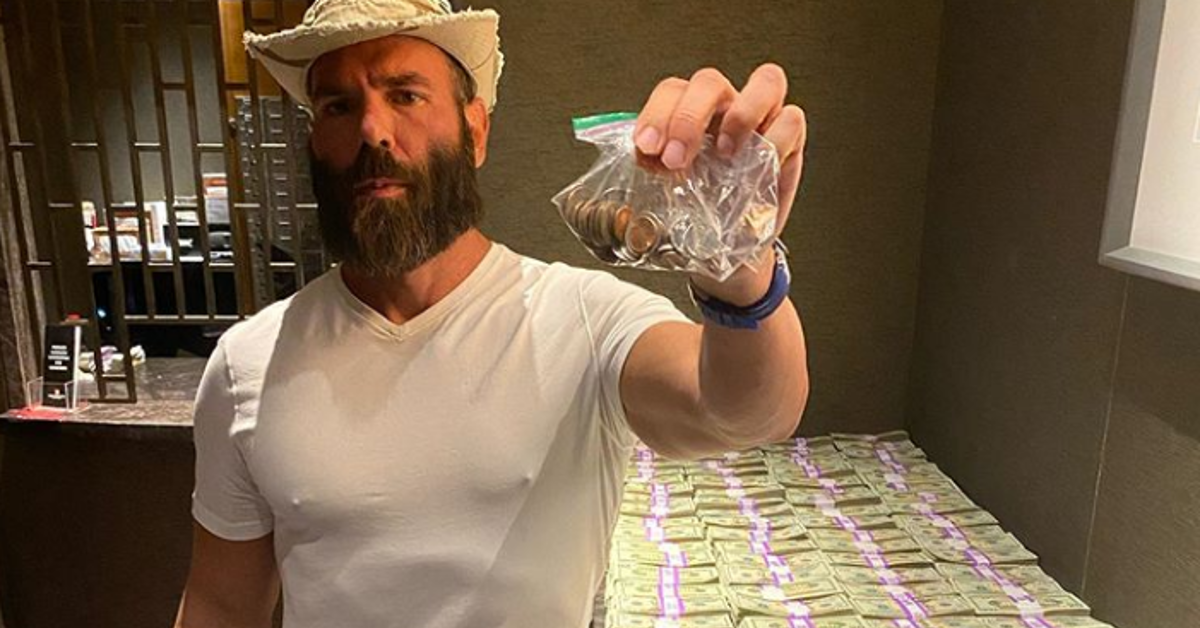 There are a lot of people who lament the effects that Instagram has had on society, that we've become ridiculously image-conscious as a result, that narcissism has almost become a sort of virtue, and that folks are now more concerned with having the appearance of whatever good quality, whether it's financial success, health, fitness, or talent, than actually fulfilling these qualities.
The question of Dan Bilzerian's inheritance is a great example of this.
Article continues below advertisement
Dan Bilzerian carefully constructs a self-made-man image on social media.
And social media is full of "hustle hard," "rise and grind," "let's get this bread" inspirational quotes, so it's evident there's a collective acknowledgment that working hard and enjoying the fruits of your labor is cool, and very, very badass.
Something that Dan Bilzerian understands very well and seems to structure his entire Instagram around in a very "masculine" way.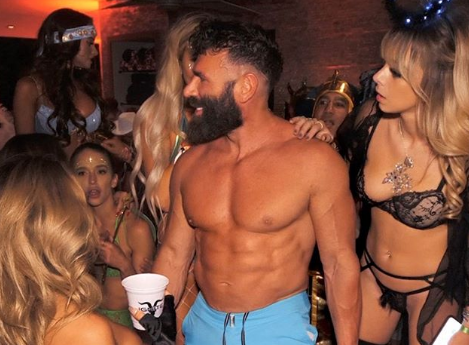 Article continues below advertisement
He clearly prides himself on uploading "badass" shots of him walking through the woods with a rifle, or leaving a private jet with throngs of fitness models, or showing off his abs and chest muscles.
He's also constantly talking about how Americans have become "emasculated" and generally extols his no-holds-barred, self-made man, take-no-prisoners lifestyle of working and celebrating in excess. It's almost as if he wanted to become a living party legend and is portraying that on Instagram.
Article continues below advertisement
But Dan Bilzerian had a sizable inheritance.
You ever watch the movie Magnolia where Tom Cruise plays one of these Alpha Male type dudes who espouses and disseminates a misogynistic doctrine on making all of your female counterparts a sexual slave to your whims and desires? A guy who claims to have taken control of his life despite coming from humble beginnings, but gets exposed as being a rich kid with daddy issues?
Dan's exactly that character from the movie.
Article continues below advertisement
While Dan claims to have kicked off his mega-millionaire lifestyle by getting really good at gambling and becoming a master poker player, that's simply not the case: the dude had access to tons of money from the get-go. His father, Paul Bilzerian, was wrapped up in a white-collar crime scheme, and left a ton of trusts carefully constructed and disseminated so the government couldn't touch them.
Dan claims to have won over 50 million dollars playing poker, but in a Wall Street Journal interview, he admitted to receiving some money from his father's fortune, but declined to say just how much.
While how Dan made his money is suspect, the way his father did in the '80s, was not. He was basically another unsavory movie character, Gordon Gekko: Paul was a "corporate raider."
Article continues below advertisement
Double speaking when it comes to finances seems to be a trait that Dan inherited from his father: the man declared bankruptcy at one point and then went to prison for lying about his finances.
A Florida judge in 2001 said, "Between 1994 and 1999, Bilzerian transferred his substantial assets into a complex ownership structure of off-shore trusts and family-owned companies and partnerships. It is clear that he did this purposefully to insulate his assets from the reach of his creditors."
Vice did a phenomenal write-up of the questions surrounding Dan Bilzerian's inheritance and trusts, along with all of the shady financial dealings his father was involved with.
So while Dan claims he was a "self-made man" there's a lot of evidence to prove that this simply isn't the case. However, there are plenty of rich kids who just piss away their Daddy's money without making more of it, and to Dan's credit, it does seem like he's either earning more cash, or keeping whatever financial schemes his father Paul established, greased and perpetually turning.