'Return to Amish's New Cast Members Shed Amish Clothes for the First Time (EXCLUSIVE CLIP)
Daniel from 'Return to Amish' tries on new English clothes, along with other new cast members, in an exclusive clip from Season 7.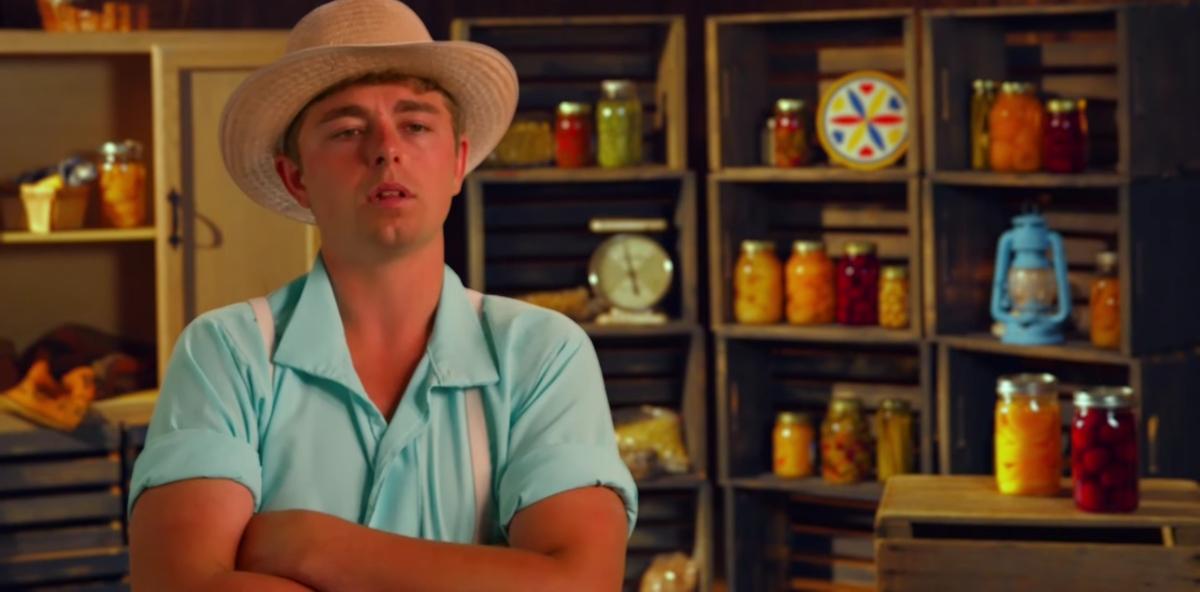 The one thing that cast members on Return to Amish tend to look forward to over almost anything else is the ability to change out of their Amish clothes into what they call English clothes. And in an exclusive clip ahead of the April 4 episode of Return to Amish, newcomer Daniel shares just why the Amish are so intent on shedding their traditional frocks for more worldly looks.
Article continues below advertisement
In the clip, longtime cast members Sabrina, Jeremiah, and his wife Carmela take the rest of the group shopping so they can find clothes that are more appropriate for the Florida weather and the English world. While Maureen and Rosanna have been down this road before, this is a whole new experience for Fannie, Daniel, and Ray. At least, as far as viewers are concerned.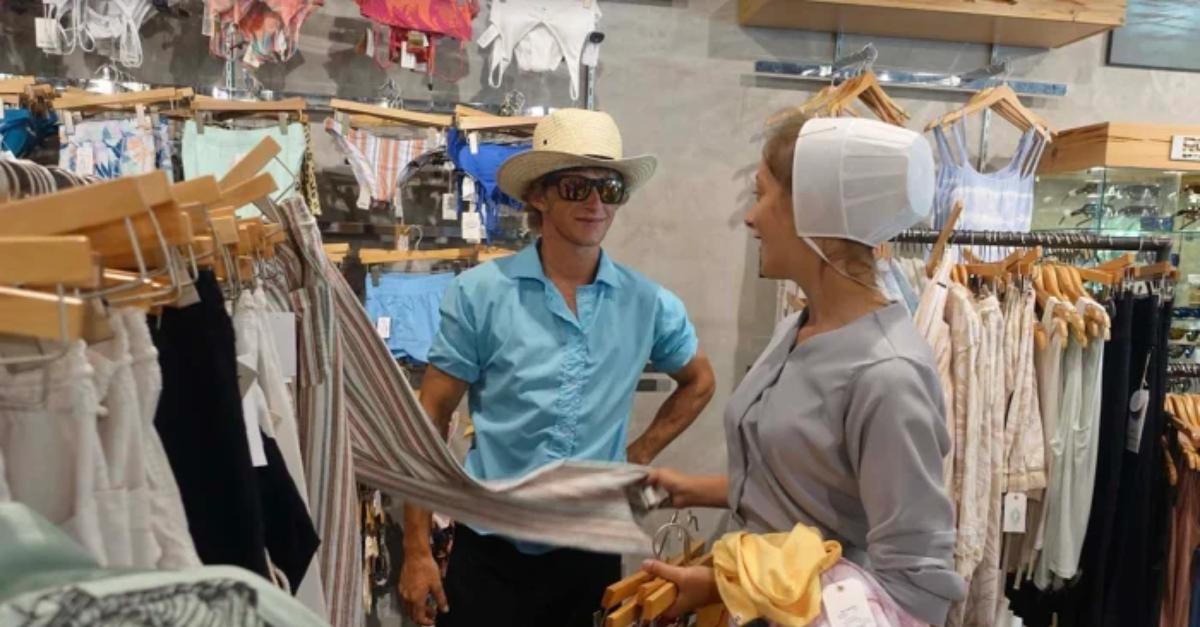 Article continues below advertisement
Daniel and the others on 'Return to Amish' try out non-Amish clothes.
While it's not quite clear if Daniel and the rest of the newbies this season plan to leave their Amish families and communities behind for good, this is their chance to experience the English world completely. And part of that experience is shedding their Amish skin. OK, maybe it's more like shedding their Amish dresses and thick pants and button-downs. But Daniel, a bishop's son, is particularly eager to buy a new wardrobe.
"I definitely don't want these Amish clothes no more," Daniel says in the Return to Amish clip. "Like, I want to have maybe a tank top and shorts and take a good swim and just, you know, have a good time. These Amish clothes [are] absolutely not made for the beach. Just bottom line."
Article continues below advertisement
Ray, who is also a newbie this season, explains that Amish clothes are "heavy, sweaty, [and] hot." In trading their Amish clothes for English ones, the Return to Amish cast is after comfort and style in addition to trying out a more worldly lifestyle.
Article continues below advertisement
Is Daniel still Amish after 'Return to Amish' Season 7?
Over the years, Return to Amish has come under scrutiny from fans who claim cast members who join the show were already living in the English world for years before they were cast. Other viewers are certain it's scripted in some way.
So when Daniel showed up in the Season 7 premiere as a bishop's son who left town against his family's wishes, there was more skepticism among fans.
Judging by Instagram, Daniel is no longer living in the Amish community. And, it seems, he might not have even considered himself Amish at the time of filming. He has social media posts dating as far back as 2016. And according to a Facebook post on his profile, he left home in 2017.
But even if Daniel hasn't been part of the Amish community for quite some time, he's part of the Return to Amish family now.
Watch Return to Amish on Tuesdays at 10 p.m. EST on TLC.