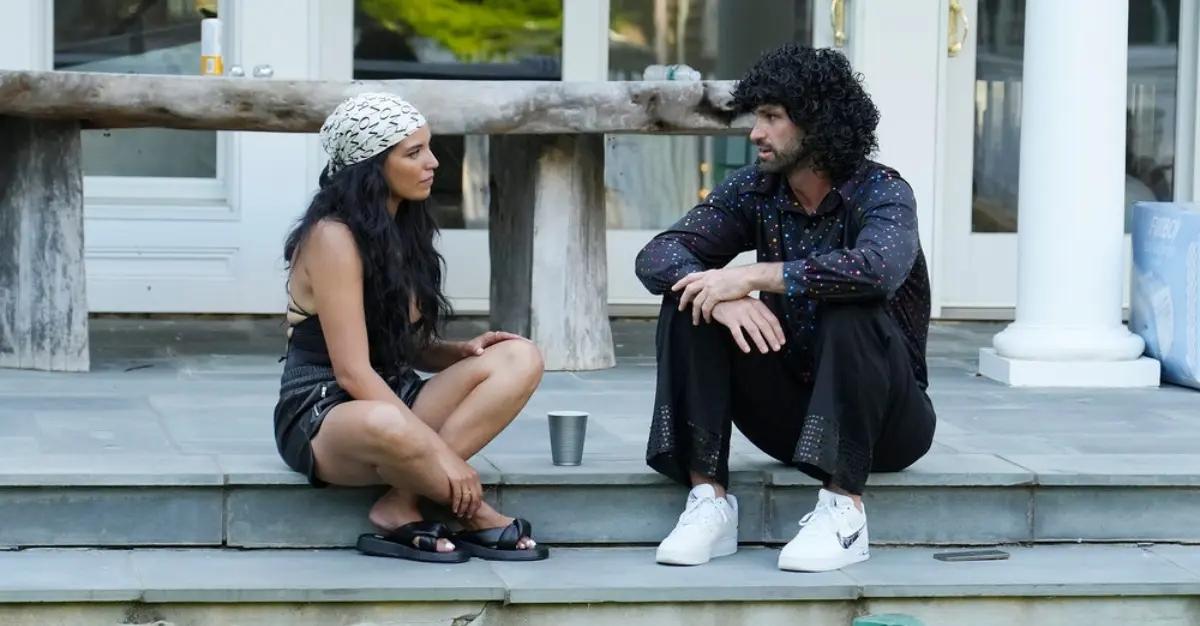 Danielle and Carl's Relationship on 'Summer House' Wasn't All That Serious
'Summer House' fans may be familiar with Danielle and Carl's relationship timeline, but there's never a dull moment when it comes to these two.
It wouldn't be a Hamptons summer without a little drama on any given episode of Bravo's Summer House. Lindsay Hubbard and Danielle Olivera's friendship got a little dramatic due to Lindsay's whirlwind relationship with Carl Radke in Season 7 of Summer House. And in one episode, Carl was certain that Danielle still had a thing for him.
Article continues below advertisement
Since Carl and Danielle are friends and they used to be more than that, some fans may need a crash course in their romantic history.
Even though Danielle said on the show that it's a "laughable thing" for her to have feelings for Carl now, let's dive into Danielle and Carl's relationship timeline to see how they ended up here.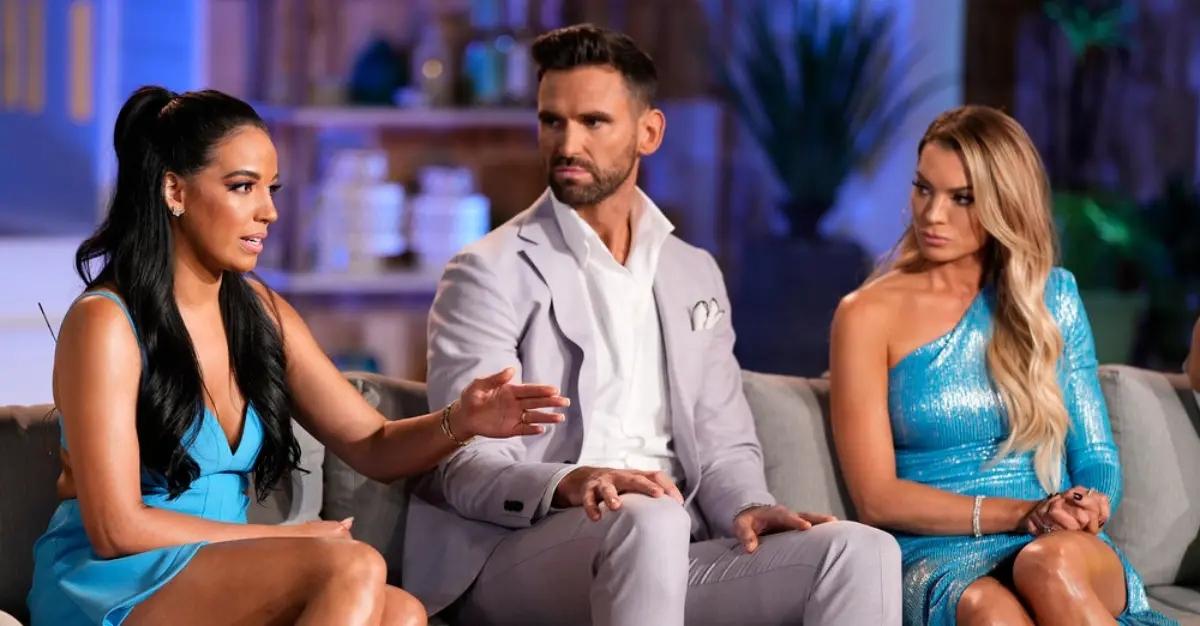 Article continues below advertisement
Danielle and Carl's relationship timeline begins in 2015 before 'Summer House.'
Before either of the Bravo stars joined the cast of Summer House, they engaged in a brief romance. They dated in 2015 — however, their relationship was relatively short-lived.
Then, during Season 4 of the series, they rekindled the physical aspect of their past connection. In the finale of the fourth installment, Danielle and Carl engaged in a steamy makeout sesh during the last party at the Hampton's house. And it didn't end there.
At the Season 4 reunion, Danielle revealed that they locked lips again after filming.
"He gets a bit chatty sometimes. He gets worked up at a bar, and sometimes the best way to put it on mute is to grab his face and make out," she explained at the time.
Article continues below advertisement
Carl said during the 'Summer House' Season 4 reunion that he wished he and Danielle could've worked out.
Danielle wasn't the only one who opened up about her relationship with Carl during the Summer House Season 4 reunion. When asked which of his exes on the reality series he wished he could've worked it out with, Carl admitted that it was Danielle.
"Danielle and I are still really good friends," he said during the reunion special. "I love the girl. We get along."
And his co-star couldn't have agreed more. "I love Carl," she admitted. "So if we could do it all over again, it probably would have worked out."
Danielle and Carl are friends now outside of 'Summer House.'
During a Season 7 episode of Summer House, Carl pulled Danielle aside to address the elephant in the room — his whirlwind romance with co-star Lindsay.
At the couple's housewarming / birthday party, tension was at an all-time high between Danielle and Carl's fiancée. And when Lindsay went out with a group of friends that night, her beau decided to check in with his ex-fling and close friend.
Article continues below advertisement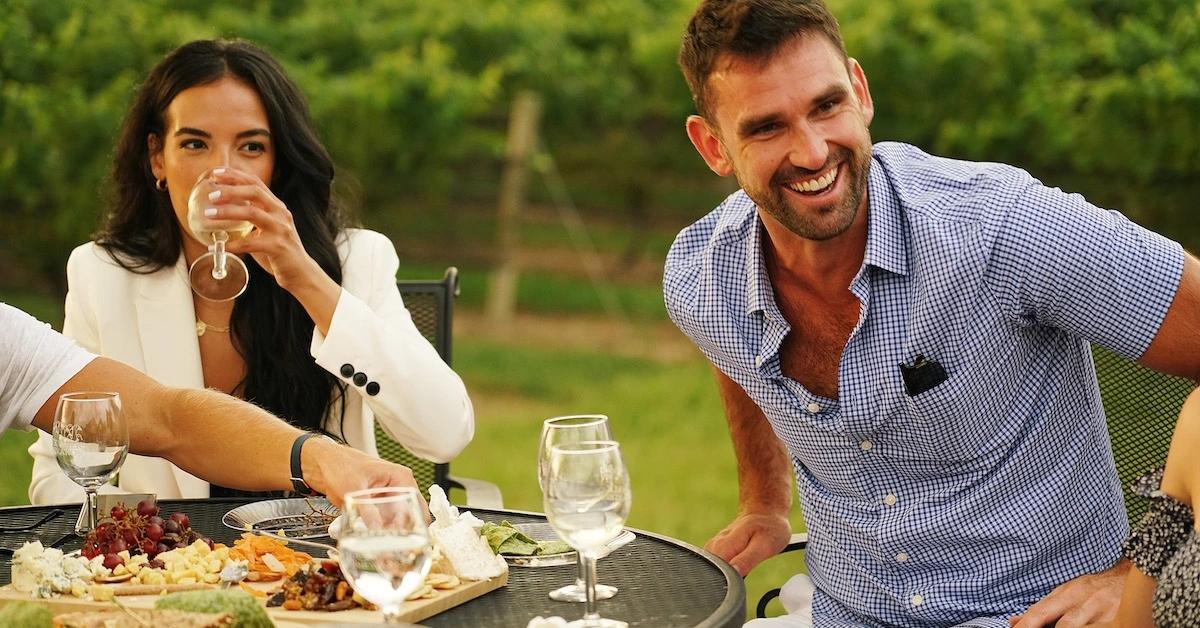 "I mean, Lindsay feels very strongly, and I feel like you feel strongly about me and Lindsay's relationship. And I don't know if you're on board with it," Carl admitted during a heart-to-heart with Danielle.
"We've been dating for almost ten months. And you and I have had a history way long ago. We dated briefly, but I don't know, [Lindsay and I] are very happy. We're in love. Do you not want us to be together?"
Danielle assured him that she loves them both. Her concerns over their fast-paced relationship is the real issue. Still, Danielle and Carl's romantic relationship is 100 percent in the past for them.
Watch Summer House on Bravo Mondays at 9 p.m. EST.