Danny Koker From 'Counting Cars' Comes From a Long Family Line of Entertainers
Here's a quick and dirty rundown of Danny Koker of 'Counting Cars' fame: his net worth, relationships, kids, and all the details here.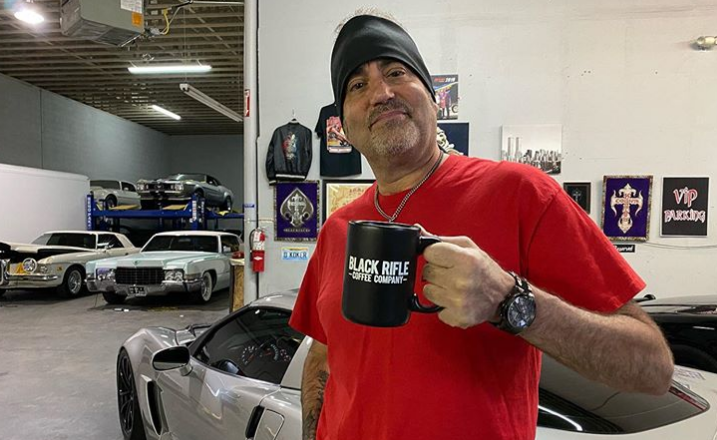 There's something undeniably awesome about being able to restore a car back to its former glory, or put enough attention and craftsmanship in it to have it punch above its intended weight. It's probably why there's such a huge fascination with car renovation shows. Monster Garage, Fast N' Loud, and History's hit series, Counting Cars, among others, all capitalize on this fascination.
At the heart of all the cool kids featured in the show is Danny Koker, aka "The Count".
Article continues below advertisement
Danny runs Count's Kustoms.
The Las Vegas native runs his shop on S. Highland Drive in Sin City where him and his team build a litany of different Hot Rods, custom bikes, and overall badass vehicles that any gear head would salivate over.
And while Danny and his team help earn some pretty significant ratings numbers for their network, and therefore, decent paychecks for their on-screen work, that's not how they originally started earning the big bucks.
What ultimately got Danny a sweet TV show and nationwide notoriety as a premiere car customizer was his proclivity for finding and flipping whips to turn a nice meaty profit. With the help of his wingman, Kevin, who's always making sure Danny isn't spending too much money on potential new rides, "Horny" Mike and Ryan, who use their excellent airbrush skills to create some sweet custom paint jobs, Shannon, the shop's lead builder, and others, Count's Kustoms does pretty well for itself.
Article continues below advertisement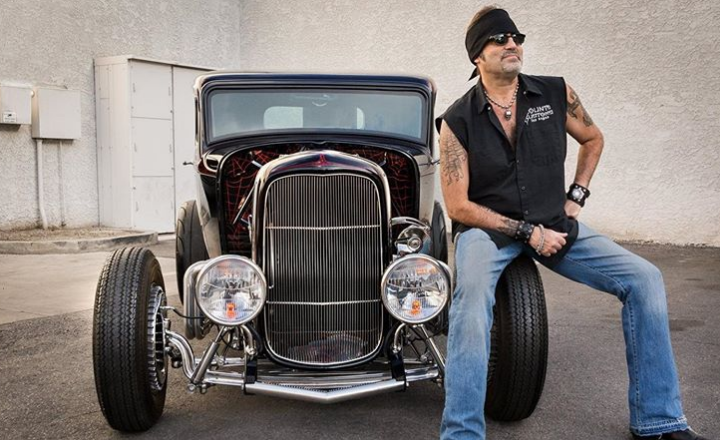 What are some of the coolest cars Count's Kustoms has restored?
With some 8 seasons of the show and tons of episodes, it's not surprising that Counting Cars has featured more than its fair share of awesome and iconic vehicles, but there are some that have a little more "oomph" to them that fans of the show can't forget if they tried.
The '79 Camaro Z28 painted red with a classic Rockabilly Flame job just screams Vegas. Then you've got the George Lynch 65 Buick which looks like...well, let's say if the Grim Reaper had a car, it would be this thing.
Article continues below advertisement
Obviously there are tons of other cars that the team's fixed up, from the "Rat Rod" to the '86 Chevy Pickup, plus the black and dark-orange two-tone paint job on the '67 Mustang they modified? Gorgeous.
To cover all of the amazing vehicles they've managed to inject new life into would take forever but Danny and his team of grease monkeys have compiled an impressive body of auto-work.
Article continues below advertisement
What's Danny's personal life like? Does he have any kids?
Born on Jan. 5, 1964 in Cleveland, Ohio, Danny was raised in a very religious household and is actually an ordained minister. His father, Daniel Koker Sr., was a widely-respected and talented musician to boot, passing his skills down to his son. Danny performed at Carnegie Hall at just 11 years old and enjoys writing and composing music and singing until this very day, carrying the family tradition alive.
While Danny's father had a huge role in teaching him musical lessons, "The Count" was largely self-taught when it came to automotive engineering.
While Danny manages to keep a lot of details pertaining to his personal life private, he's fairly open about his marriage to Korie Koker, a successful entrepreneur who also has an affinity for rock music, like her husband.
Article continues below advertisement
Korie previously worked as a singer and a camera operator, but these days she spends a lot of time scouting talent to perform at Count's Vamp'd Bar & Grill in Las Vegas and maintaining operations of the successful restaurant and music venue.
If the two of them have any children, then they've kept that information very private as there's nothing to suggest that the power couple have any kiddos together.
Article continues below advertisement
Counting Cars isn't Danny's first foray into television, either. In the '90s, he was the host of Saturday Fright at the Movies as "Count Cool Rider". He's also been featured on Pawn Stars several times (just as Danny Koker) and he also had a few cameos on American Restoration between 2011 and 2014.
Counting Cars debuted on Aug. 13, 2012 and several seasons and years later, the show's still going strong. You can watch it on Wednesday nights at 10 p.m. ET on History.