There's No Place Like Home for 'MasterChef Junior' Judge Daphne Oz — What We Know About Her Family
Daphne Oz is the newest judge on Season 8 of 'MasterChef Junior' and she brought her big baby bump with her. Now we need to know more about her family!
Daphne Oz, daughter of Dr. Oz, is the newest judge on Season 8 of MasterChef Junior, replacing Milk Bar founder Christina Tosi. Like a lot of people, we like to hop online and peruse a menu before going to a restaurant for the first time. Sure, there's always that one friend who holds up the entire table because they neglected to prepare, but that's not us. This is why we want to get the skinny on Daphne Oz.
Especially after spotting Daphne's adorable baby bump in the Season 8 premiere, we definitely needed to know more about her family. So, who is she married to? How many kids does she have? Here's everything we know.
Article continues below advertisement
Who is Daphne Oz's husband?
Daphne Oz is married to John Jovanovic, after the two met at Princeton University where he received a BA in Politics. Later John would earn an MBA in Finance and Management from the University of Pennsylvania's Wharton School. The couple were married August 26, 2010 in a surprisingly simple ceremony at the Municipal Marriage Bureau in Manhattan. According to the New York Times, they also had two religious services following the civil ceremony.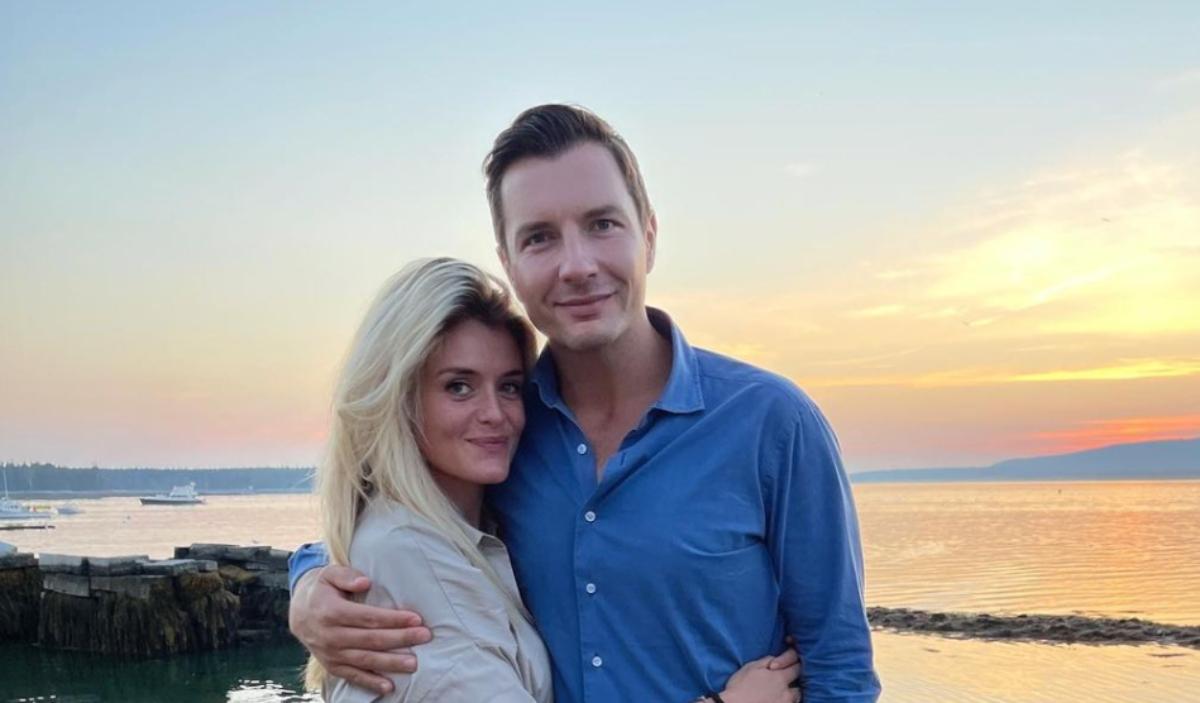 Article continues below advertisement
At the time of their marriage, John was an analyst at Cadent Energy Partners but has since started his own company, Nova Fleet. According to the company's LinkedIn page, they're an "investment fund backing and building innovative companies to transform the world's hard-to-decarbonize industries." That's tech-talk for saving the environment.
John is also a senior advisor for Concordia, a company dedicated to "building partnerships for social impact." During his keynote remarks at their 2021 annual summit, John opened up by saying, "If you're here in the audience today, or joining us digitally, you're 80 percent more likely to care about environmental sustainability than anytime in the history of Concordia."
Article continues below advertisement
The purpose of John's talk at the summit was to effectively lay out what global organizations are doing wrong when it comes to minimizing their carbon footprints, and then offer up some solutions. He promised it was going to sound depressing, but ultimately wasn't hopeless. That describes some of the best relationships out there!
Article continues below advertisement
How many kids do Daphne Oz and her husband have?
The couple has four children: Philomena Bijou, 8; Jovan Jr., 6; Domenica Celine, 4; and Giovanna "Gigi" Ines, 2. Oldest daughter Philomena was born on Feb. 26, 2014, and recently celebrated her 8th birthday in February 2022. Daphne marked the occasion with an Instagram post featuring the whole family at an adorable party. "Happy 8th birthday to our Philomena!!! I can't believe how lucky we are you brought your magic into our lives," the caption read.
Article continues below advertisement
She went on to describe some of her daughter's interests, which include but are not limited to "crafts, ice cream cake, ocean jumping, belting out emotional love songs in the back seat, rigatoni alla vodka and sushi, snuggling with Luca Bruno and listening to Hank the Cowdog books on tape, movie nights and reading in bed, and all the story times."
They welcomed their son, Jovan Jr., on Oct. 15, 2015, and he looks just like his dad. According to Daphne's Instagram, she, John, and Jovan Jr. enjoyed a special day out without the girls back in November. The three headed to Shun Lee West in New York City, where Jovan Jr. enjoyed dug into dumplings and had his very first fortune cookie.
Article continues below advertisement
On Dec. 4, 2017, they welcomed their third child, another girl, Domenica Celine. Daphne's Instagram post about Domenica's (Nica) 4th birthday was just as adorable as her sister's. Evidently Nica is into "Paw Patrol, pizza, and lollipops." She sounds a little more adventurous than her other siblings as Daphne describes her as their "gravity-defying climber girl with a mischievous sneaky side."
Article continues below advertisement
Then during the filming of Season 8 of MasterChef Junior in 2019, Daphne was actually pregnant with their fourth child, Giovanna "Gigi" Ines, who was born Aug. 14, 2019. Does this mean Giovanna already has a TV credit? Gigi's nickname is The Duchess, and her second birthday was celebrated with another Instagram post featuring videos from when she was a baby. Apparently, Gigi is quite the "chatterbox" with a penchant for making the family laugh.
Article continues below advertisement
In a recent interview with People, Daphne opened up about the fact that her last pregnancy was the most difficult one. The physicality required to film the show was a bit hard on her, what with being on her feet for large portions of the day. "I've been pregnant four times in five years now," she said. "On the one hand, your body is so resilient; it's truly incredible what the human body is capable of. But on the other, it's like, 'Whoa, can you give me a break for a second?'"
She credits her husband for being an incredible help, as well as the community of moms she has met both online and off. Daphne strives to not "gloss over" the challenging aspects of pregnancy, but wants to assure everyone she is enjoying every minute. She told People, "The best parts and the worst parts, the highs and the lows, they both go so fast. You just have to relish every part of it." We agree, and we also can't wait to relish (pun) the new season of MasterChef Junior!
Masterchef Junior airs on Thursdays at 8 p.m. EST on FOX.