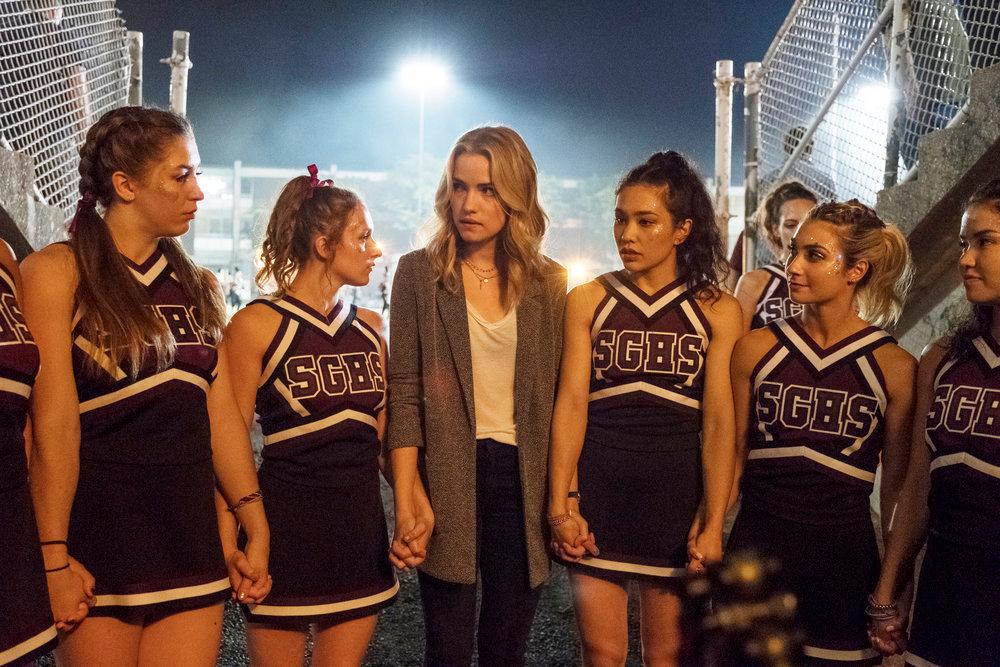 The 'Dare Me' Book vs. the TV Show — All the Spoilers You Need to Get Through the Season
By Chrissy Bobic

Jan. 17 2020, Updated 5:05 p.m. ET
Dare Me is about the terrifying reality of competition cheerleading and what happens when one cheer captain queen bee is dethroned, leaving her to war with everyone who stands in her way of getting back on top. The Dare Me book is similar to the TV series so far and if you're looking for Dare Me book spoilers to figure out the answers behind the big mystery that looms ahead in the show, then look no further.
Article continues below advertisement
Seriously, if it's spoilers you are after, then be ready to have your mind blown as you find out who dies in the book and which characters are left standing at the end of it all. Right now, it's still plenty possible that the show could deter from the events in the book, but for all intents and purposes, Dare Me is the televised retelling of the novel. And if it remains true to the source material, then heads are going to roll.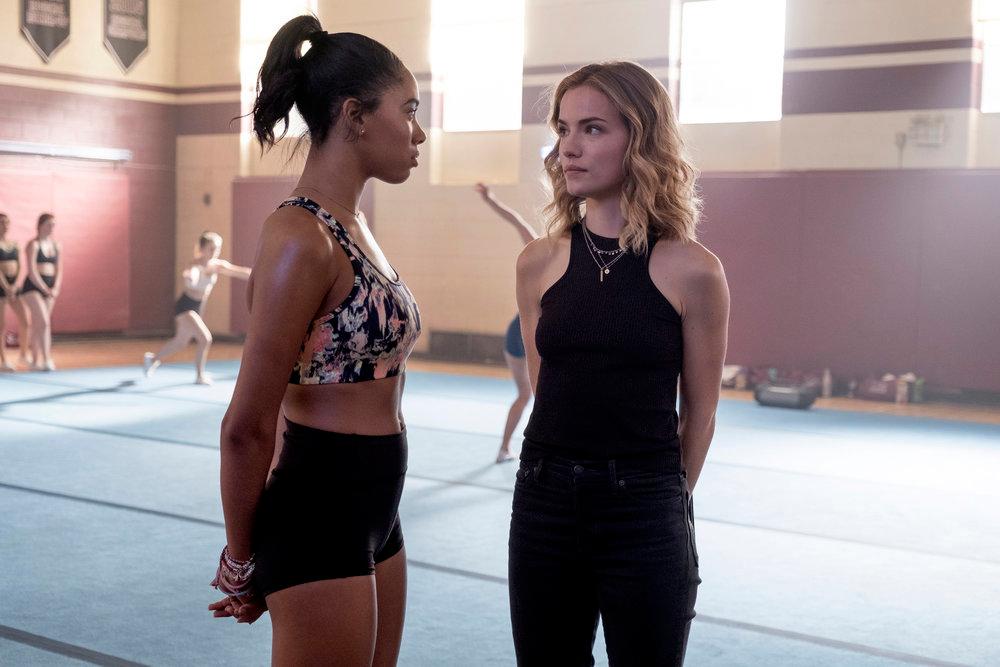 Article continues below advertisement
Who dies in the 'Dare Me' book?
In the show, the scene that keeps popping up to tease viewers is that of a bloody carpet with someone in white cheer tennis shoes near the mess. While it's unclear who dies in the Dare Me show, in the book, Will is the one who meets his tragic end. And what's worse is that it's Coach Colette French's husband, Matt, who does the dirty deed.
In the Dare Me book, Colette and Matt both try to cover up the crime and make it look like a suicide. As Addy is manipulated by both Beth and Colette, she is torn about who to believe and who to follow. It looks like the show is already setting things up for that to happen, from Colette cheating with Will to Matt seemingly increasingly suspicious of her extracurricular activities.
Article continues below advertisement
Beth's fate in the book is well-deserved.
In the show Dare Me, Beth is depicted as a power hungry leader who prefers to lead with fear rather than respect among her minions. Although she doesn't turn out to be the killer, despite so many clues that paint her as a super vindictive and attention-hungry person, Beth is still far from one of the good ones in the book.
Article continues below advertisement
In the book, Beth ends up throwing herself from the top of the cheer pyramid, rendering her physically useless on the squad. And without the squad, who she realizes she already lost, she doesn't have much else going for her. If the Dare Me TV show ends with just one season, then there's a good chance it could end with Beth falling, both literally and figuratively speaking.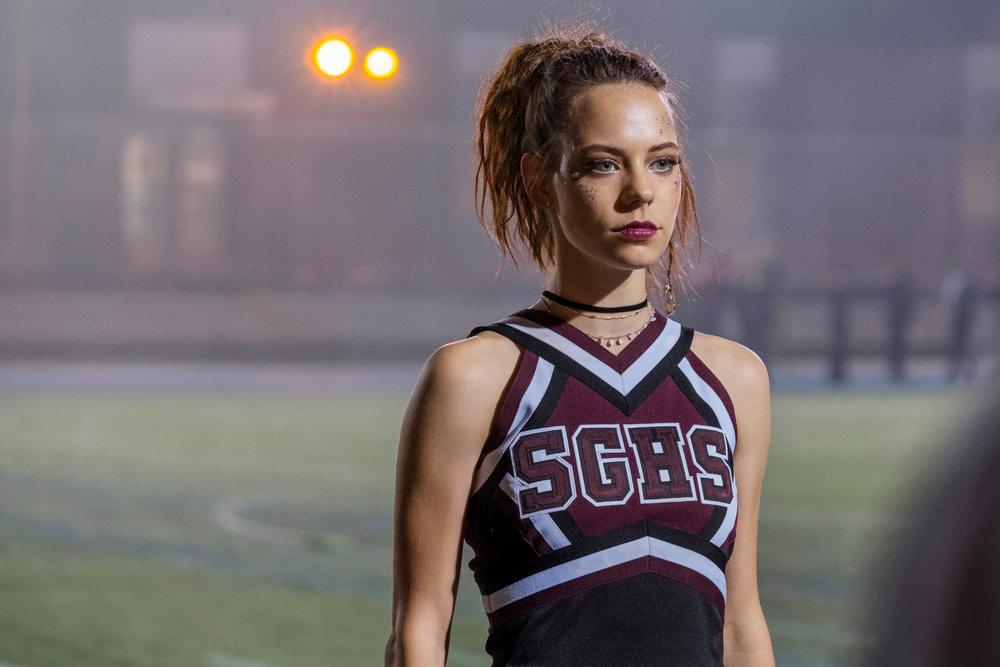 Article continues below advertisement
Colette in the 'Dare Me' book is just as ruthless.
Colette is another character in the show who comes across similar to how she is in the book. In the book, she manipulates and builds a relationship with Addy that continually crosses boundaries. And in the show, she is just as inappropriate. Allowing a student to help cover for you as you have an affair is just a bit much, thank you very much.
Colette is the one who helps cover up Will's murder in the Dare Me book. In the show, she hasn't yet shown her true colors as a possible accessory to such a crime, but her actions and general personality certainly make her seem capable of it at some point. The TV version of Colette definitely isn't any softer than the one depicted in the novel.
Article continues below advertisement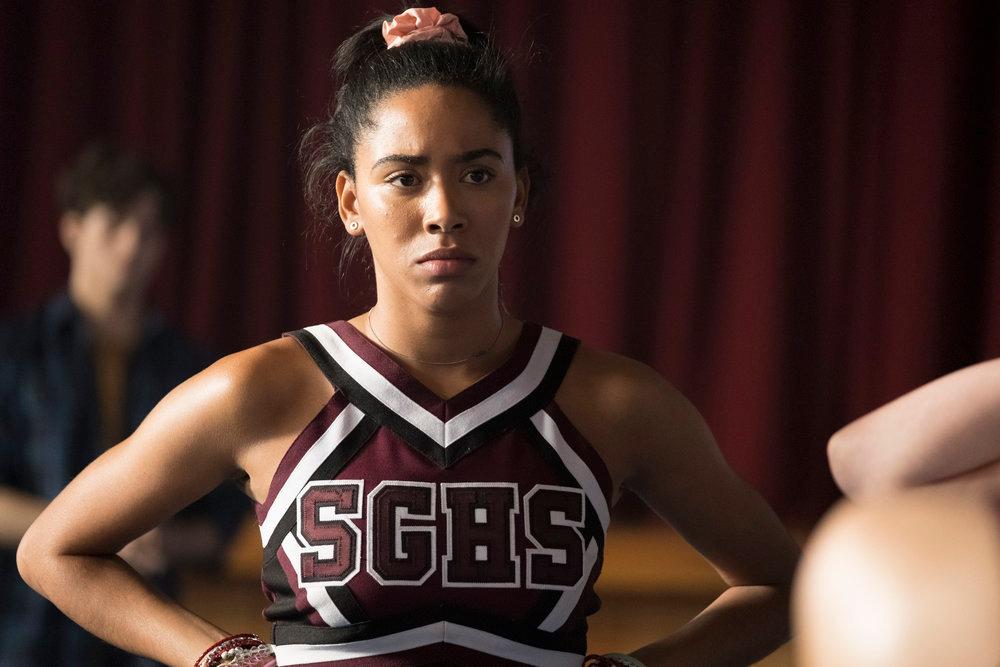 Addy gets a happy ending.
No one is really perfect in Dare Me. Beth is a master manipulator, Colette is actively cheating on her husband, Addy is an enabler to those around her, and Colette's husband is a murderer. In the book, however Addy ends up being the new cheer captain. And after a school year full of drama, murder, and mind games, it's an appropriate ending for her.
It looks like Dare Me could very well end after one season, as long as the plot mirrors that of the book close enough to conclude everyone's stories by the finale. The big takeaway here, though, is that no one is untouchable, as intimidating as Beth and Colette might seem in the book and on the show.
Watch Dare Me on Sundays at 10 p.m. ET on USA.