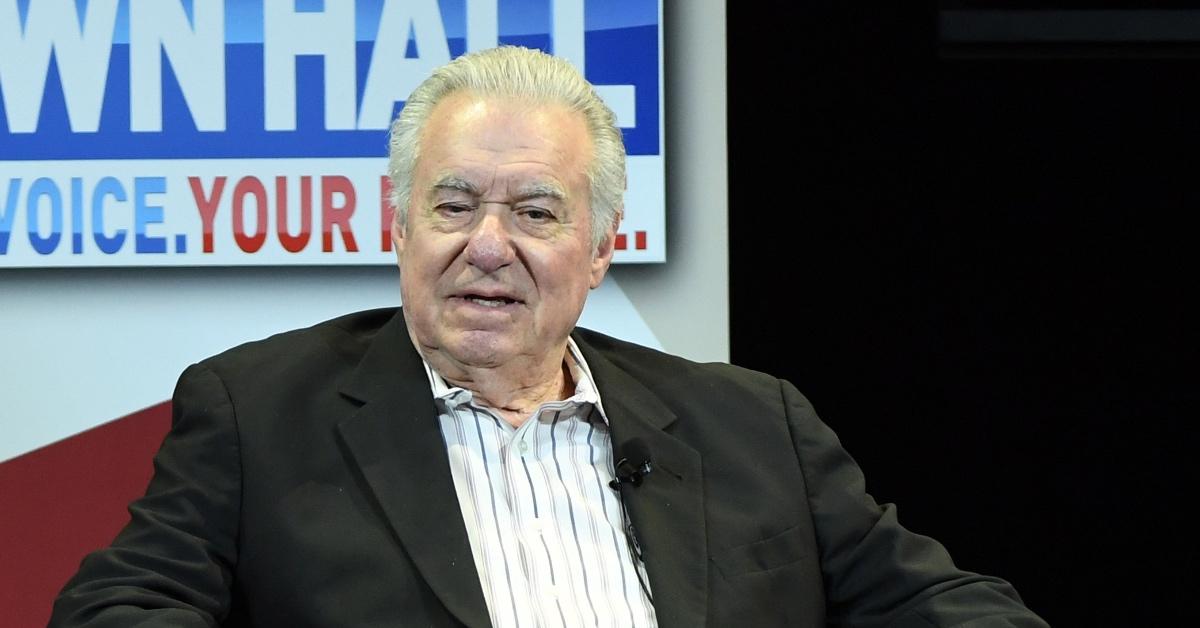 What Is David A. Siegel's Net Worth? He's Featured in 'Queen of Versailles Reigns Again'
A reality TV show on Discovery Plus takes another look at a wealthy family's attempts to build one of the largest houses in the U.S. Queen of Versailles Reigns Again kicked off in March 2022, capturing the challenges David A. Siegel and his wife, Jackie, have to face while orchestrating the construction of a monumental, 90,000-square-foot home in Windermere, Fla. Renters, now is the time to look away. How much is David's net worth? How many luxury homes can he afford?
Article continues below advertisement
David A. Siegel amassed the kind of net worth that covers luxury furnishing and a whole lot of other extras.
As the president and founder of Westgate Resorts, David has demonstrated exceptional business nous and a strong ability to generate considerable wealth. He also serves as the founder and CEO of Central Florida Investments Inc, a role he has kept since 1971. David is also the brains behind CFI Resorts Management Inc., a firm headquartered in Orlando, Fla. For context, CFI Resorts Management Inc. reportedly has more than 5,000 employees. Put this way: The firm generates a handsome revenue.
Per Celebrity Net Worth, his current estimated net worth is $500 million. Previously, a 2016 estimate by Forbes stated that his estimated net worth was at $900 million.
Article continues below advertisement
David A. Siegel is a successful businessman, company founder, and investor. He has been described as the "the richest person in Orlando."
Birthdate: May 3, 1935
Birthplace: Chicago, Ill.
Birth name: David Alan Siegel
Father: Sidney Siegel
Mother: Sadelle Siegel
Marriages: Geraldine Florence Sanstrom (1961–1968); Bettie Irene Tucker (1970–1997); Jackie Siegel (2000–)
Children: Susan (with Bettie); Richard, Steven, Valerie (with Geraldine); Jonquil, Victoria, David, Daniel, Debbie, Drew, Jordan, Jacqueline (with Jackie)
Article continues below advertisement
In 2003, David A. Siegel bought the ravishing property that is now featured in 'Queen of Versailles Reigns Again.'
David A. Siegel started dating his third wife, Jackie, more than two decades ago. They got married in 2000. They welcomed eight kids. Devastatingly enough, they lost their daughter, Victoria, in 2015. She was found unresponsive in the family mansion. According to various reports, Victoria ingested a combination of methadone and sertraline, which led to her premature death.
David A. Siegel and Jackie first got started with their jaw-dropping plans in 2004.
David and Jackie steamed ahead with the plans to build a family home that would easily put the Palace of Versailles to shame in 2004. Construction work came to a halt a few years later, partly because of the unexpected complications brought on by the financial crisis of 2007-2008. The family briefly lost faith in the property circa 2011. They listed it for $75 million — but they seemingly failed to attract the right buyers. Work on the home resumed a year later.
Article continues below advertisement
"The house is a totally different house than when it was originally planned," Jackie exclusively told Distractify in a recent interview. "But it's all in a good way. It's bringing us all closer together and bringing some happiness and teamwork into our lives."
A previous documentary, 2012's The Queen of Versailles, offers a glimpse into the everyday life of the eccentric family. Queen of Versailles Reigns Again on Discovery Plus aims to reintroduce viewers to the quirky clan, showcasing the progress they have been making with the completion of the sizable property.
New episodes of Queen of Versailles Reigns Again drop Wednesdays on Discovery Plus.