David Blaine's Daughter Is Already Well-Versed in the Family Business
After David Blaine's most recent stunt of floating more than 24,000 feet in the air attached to balloons, people are wondering who his daughter is.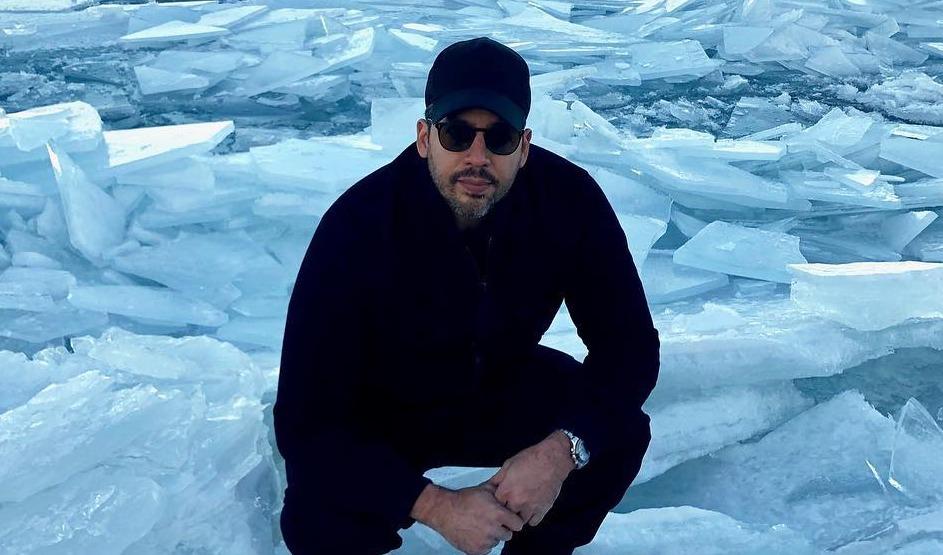 It wouldn't be 2020 without David Blaine defying death yet again with a stunt to make you go weak in the knees and wonder where the secret wires are. But, as with essentially all of David's stunts, his latest one included no mind games or invisible strings. At least, that's the way it seemed when he used helium-filled balloons to float almost five miles above the ground.
Article continues below advertisement
Before David Blaine Ascension, David's most recent live stunt was from all the way back in 2012, so this one was certainly a long time coming for fans. But with his new stunt comes an onslaught of new fans ready to take a trip down the David Blaine rabbit hole of not only his work, but also his personal life. Because even though he seems to keep his family life private from his work, he does have a daughter, who may or may not end up following in his footsteps someday.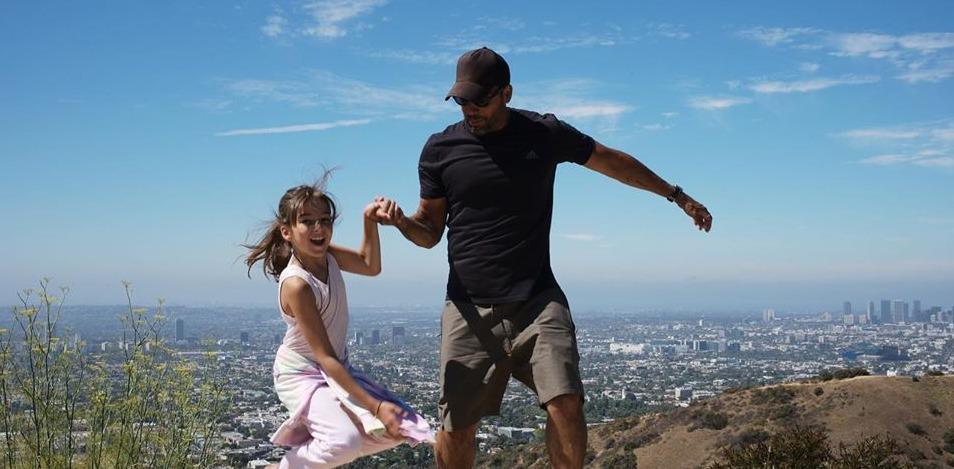 Article continues below advertisement
So, who is David Blaine's daughter?
David has just one daughter, 9-year-old Dessa Blaine, with his ex, French actress and model Alizée Guinochet. And although David sees his daughter often, she does spend the majority of her time in Paris with her mother. Still, David has been able to give his daughter a front row seat to his particular brand of magic over the years. And, he told USA Today in an April 2020 interview, he is already impressed by her skills.
"When she was little, I could do magic while holding her, and when she was four she just started doing magic to me," he said. "She took my cards and went, 'Pick a card. Don't show it!' And it was really good!"
Though it's still too early to tell if she will indeed become a stunt magician like her father, Dessa seems to have developed her own knack for tricks and with a dad like David Blaine, that's the first step.
Article continues below advertisement
David Blaine's stunt in 2020 was another death-defying one.
One thing David told USA Today he is fine with Dessa not following in his footsteps with is his stunts, which have put his life in danger more than once over his decades long career. David has participated in stunts which have included being buried alive, standing on a block of ice for 72 hours straight, and being submerged in a water-filled sphere for seven days.
Article continues below advertisement
Most recently, David performed a stunt over the Arizona desert in which he was attached to 50 oversized helium balloons. He streamed the event live on YouTube and ended up floating almost five miles, more than 24,000 feet in the air, before he parachuted back down to safety. Somehow, through each of his seemingly ill-conceived but actually well-thought-out stunts, David comes out totally fine.
Does David Blaine have a wife?
David was with his daughter's mother until 2014, when they split. Since then, he hasn't gone public with any other serious relationships. It might be because he prefers to keep part of his life private, as he has tried to do with his daughter as well. And for now, David is back to creating stunts that continue to draw in crowds, whether they are in person or over the internet.