'We Have a Ghost' Director Explains Why David Harbour Has No Lines (EXCLUSIVE)
In the new Netflix horror comedy film 'We Have a Ghost,' actor David Harbour stars as the titular ghost... but he doesn't have any lines.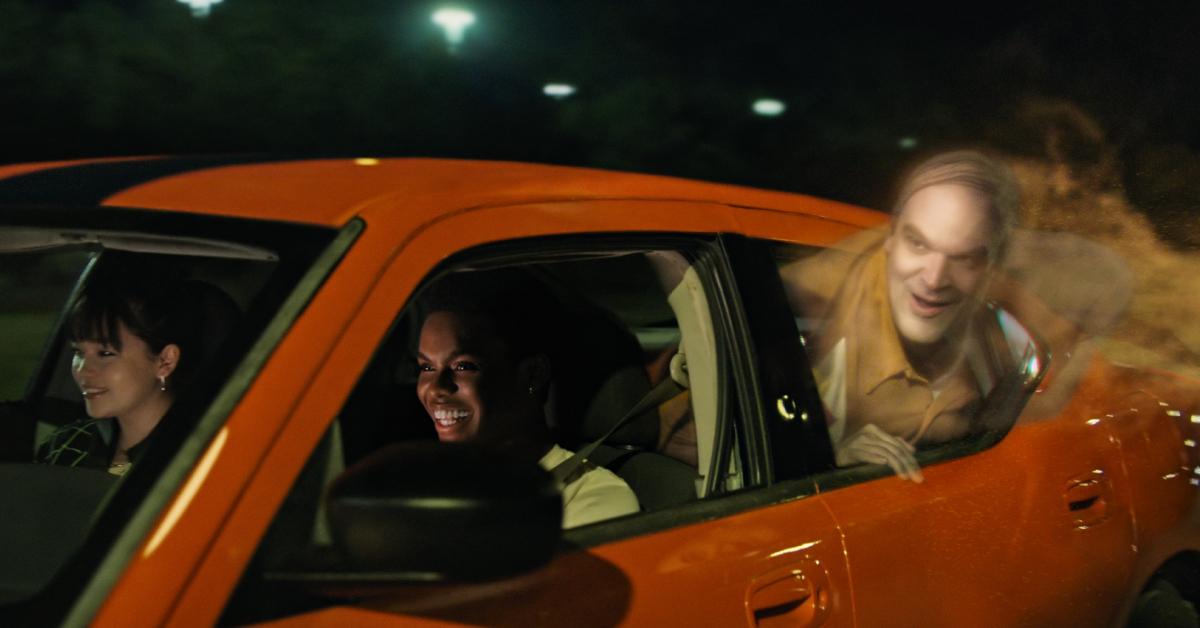 Since landing a starring role in Stranger Things, actor David Harbour has become Netflix royalty. Now, in case you're wondering, his latest collab with the streaming service comes in the form of We Have a Ghost, a supernatural horror comedy film in which the two-time Emmy nominee stars as a ghost named Ernest.
Article continues below advertisement
Based on Geoff Manaugh's 2017 short story "Ernest," the flick sees Kevin (Jahi Di'Allo Winston) and his family move into a new home — that home just so happens to be haunted by Ernest. Though the wild story keeps viewers entertained, some can't help but wonder — why does David Harbour not have a single line in We Have a Ghost?
In an exclusive interview with Distractify, writer-director Christopher Landon opened up about the decision to make the character silent and why he wanted the 47-year-old actor to step into the spooky role.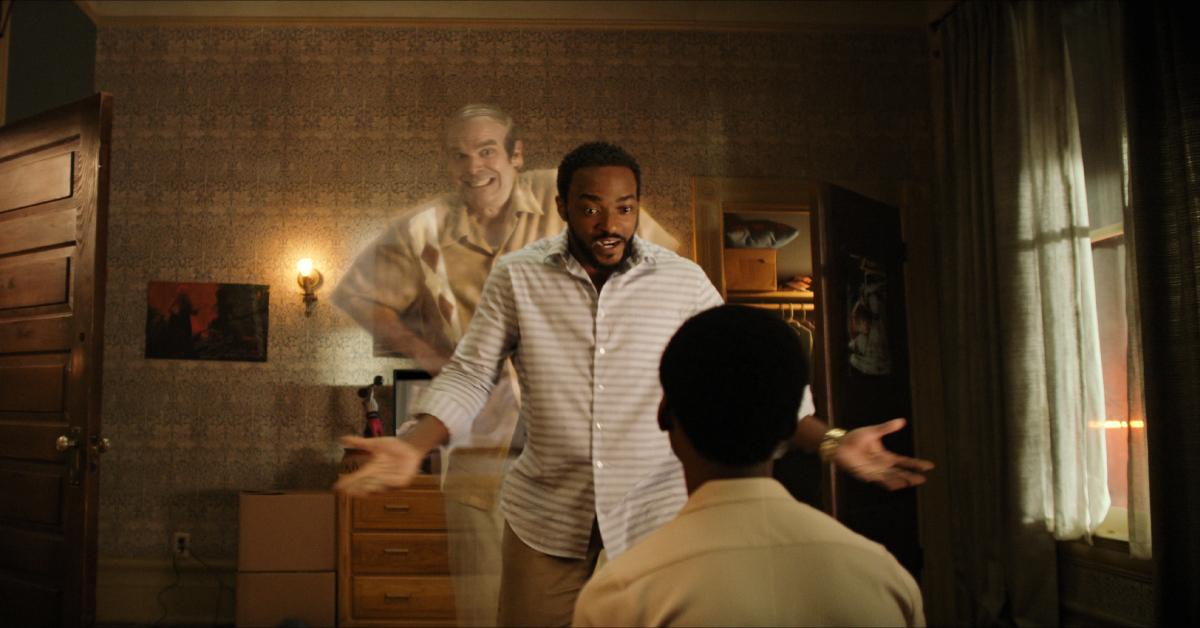 Article continues below advertisement
Why does David Harbour have no lines in 'We Have a Ghost'?
Despite playing the leading role, David Harbour has no lines in We Have a Ghost — talk about wild.
Thankfully, writer-director Christopher Landon exclusively told us the reason for this creative liberty: "I made the decision to make him silent because I felt like [his and Kevin's] relationship needed to transcend verbal communication... their souls kind of needed to connect to each other. And language felt too easy and too obvious. And it also just kind of seemed weird."
He also told Distractify that there was a draft where Ernest could communicate through a Speak & Spell toy, but it ultimately "felt annoying, and it felt like a cheat."
From there Christopher decided to embrace the silence. "I really just was like, 'I'm gonna double down on this no-speaking thing, and really sort of see where that takes us," he added.
Article continues below advertisement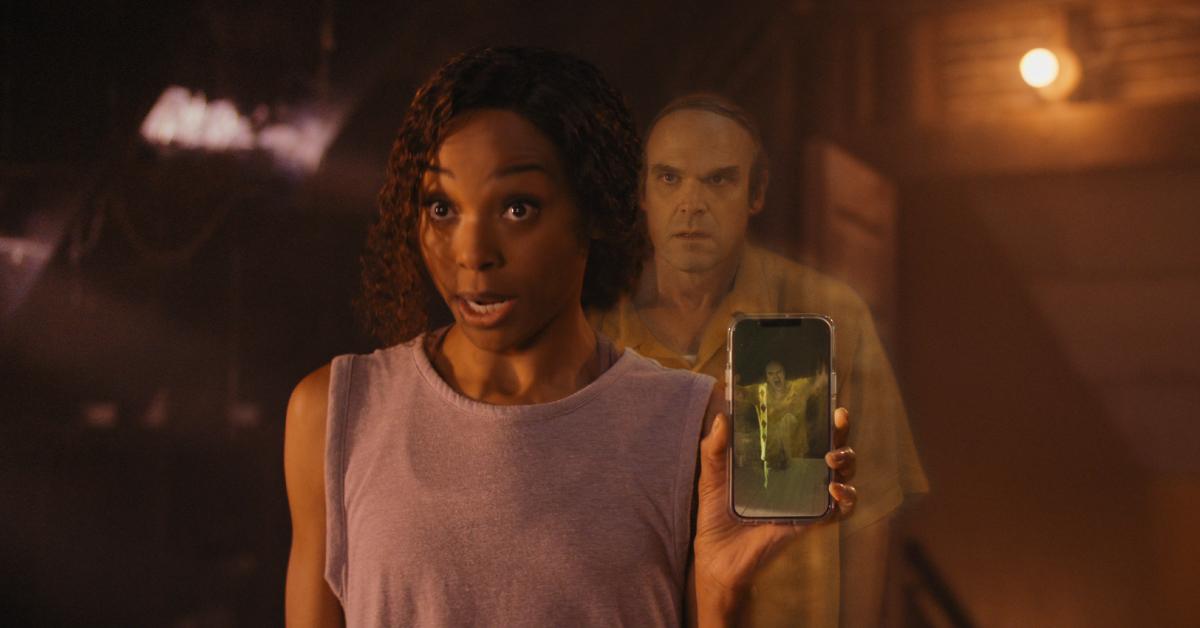 Christopher also explained how it felt to direct David, telling Distractify, "it wasn't any different, honestly, than the way that I direct actors who do have dialogue just because when we when I direct people, I really focus on the emotionality of the scene, and also, you know, where they are in the movie."
Article continues below advertisement
He continued, "That's always my job, to sort of make sure that the actor understands, exactly where they are and what they're experiencing emotionally," Christopher exclusively told us. "And so it was, it wasn't that different, honestly. But also when you work with someone like David, you don't have to do that much, like he gets it. He really does."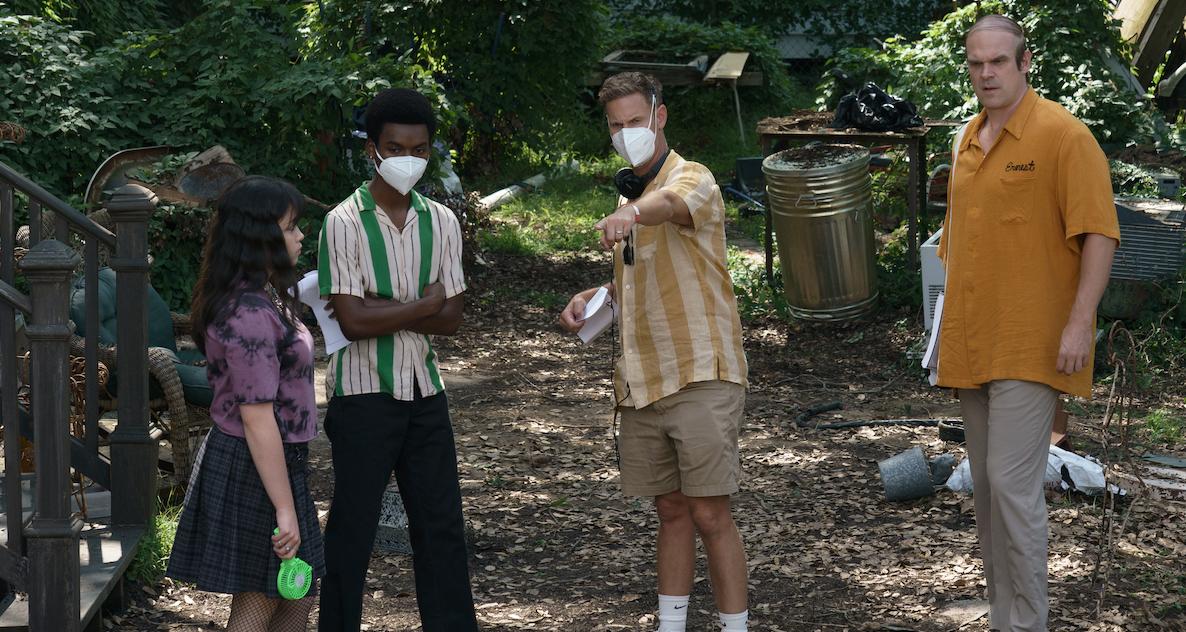 Article continues below advertisement
As for casting Mr. David Harbour in the silent role, Christopher told us that he was the perfect choice.
"There was really no one else I could imagine in the role," he exclusively revealed to Distractify. "I'm a huge fan of his, and I love that he's so versatile, that he challenges himself, and that he likes to disappear into characters and that he's fearless. So, this was a no-brainer for me. Like he just brought everything that I needed."
We Have a Ghost is now streaming on Netflix.
With additional reporting by Bianca Piazza.