Dawsyn Derrico Tested Positive for COVID-19 After Two Open-Heart Surgeries
One of Deon and Karen's triplets was born with a heart condition. It turns out Dawsyn Derrico was also diagnosed with COVID-19 — get the details here.
When TLC fans first met Deon and Karen on Doubling Down with the Derricos, they were preparing to welcome triplets — their fourth set of back-to-back multiples. By the time De'Aren, Dyver, and Dawsyn Derrico were born prematurely, viewers were deeply invested in their well-being.
Article continues below advertisement
They watched with bated breath as the triplets spent time in the NICU and Dawsyn underwent two heart surgeries. Fast-forward to the Season 1 finale, and it looks like she experienced yet another health crisis: COVID-19.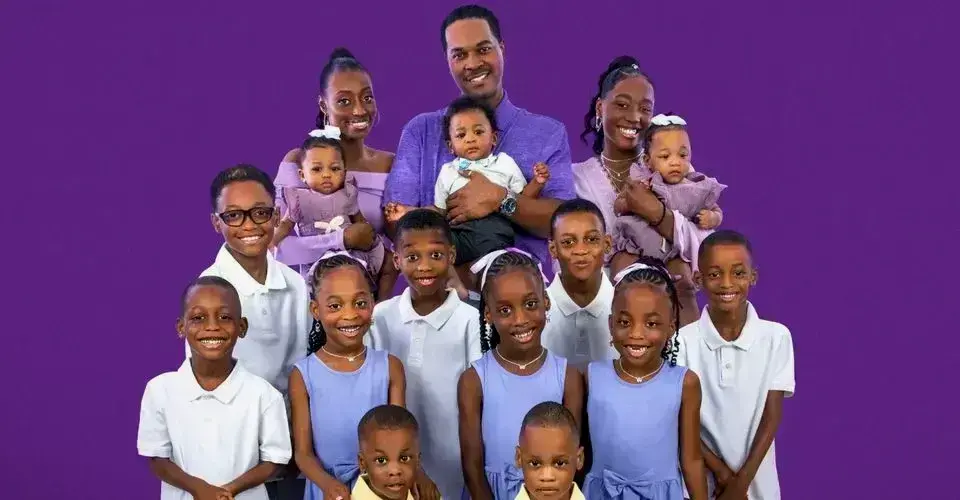 Article continues below advertisement
A teaser revealed Dawsyn Derrico tested positive for COVID-19.
The Season 1 finale of Doubling Down with the Derricos — set to air on Sept. 22 — followed Karen, Deon, and their children during the initial lockdown when the novel coronavirus pandemic first hit the U.S. And unfortunately, it seems that multiple members of their family were directly impacted.
"The children are used to us going various places often," Deon says during a teaser for the episode. "There's a total of 18 people under our roof. This is some challenging times. I'm the only one that leaves the house."
Article continues below advertisement
Scenes of the Derricos social-distancing at home then switch to shots of two members of the family having fallen ill. "I have a fever, Gigi is sick," an unwell Deon says to the camera. "People have been dying from this." That's when the jaw-dropping moment comes: "Dawsyn tested positive for COVID — what the heck is that?" an emotional Karen reveals.
Article continues below advertisement
Dawsyn's heart condition put her in a high-risk category for COVID-related complications.
Yes, this is Dawsyn they're talking about — the daughter who was born with a heart condition that kept her in the NICU far longer than her triplet siblings, D'Aren and Dyver. And the very same Dawsyn who required not one, but two open-heart surgeries in order to repair the hole in her heart.
The triplets were born on July 6, 2019, and although all of them needed time in the NICU, it was quickly apparent that Dawsyn required highly specialized care. "Our reality is one of our babies is not OK. Baby Dawsyn has an issue with her heart and she's going to need surgery," Deon explained on the TLC series. "This is all taking me back to the heart-wrenching pain of losing my son, Carter."
Article continues below advertisement
"I'm freaked out because our baby girl, Dawsyn, has to have open heart surgery due to VSD, which is ventricular septal defect," Karen said. "It's a hole in the heart." Because of her VSD, Dawsyn required two surgeries: one to place a temporary stent and one to actually repair the defect.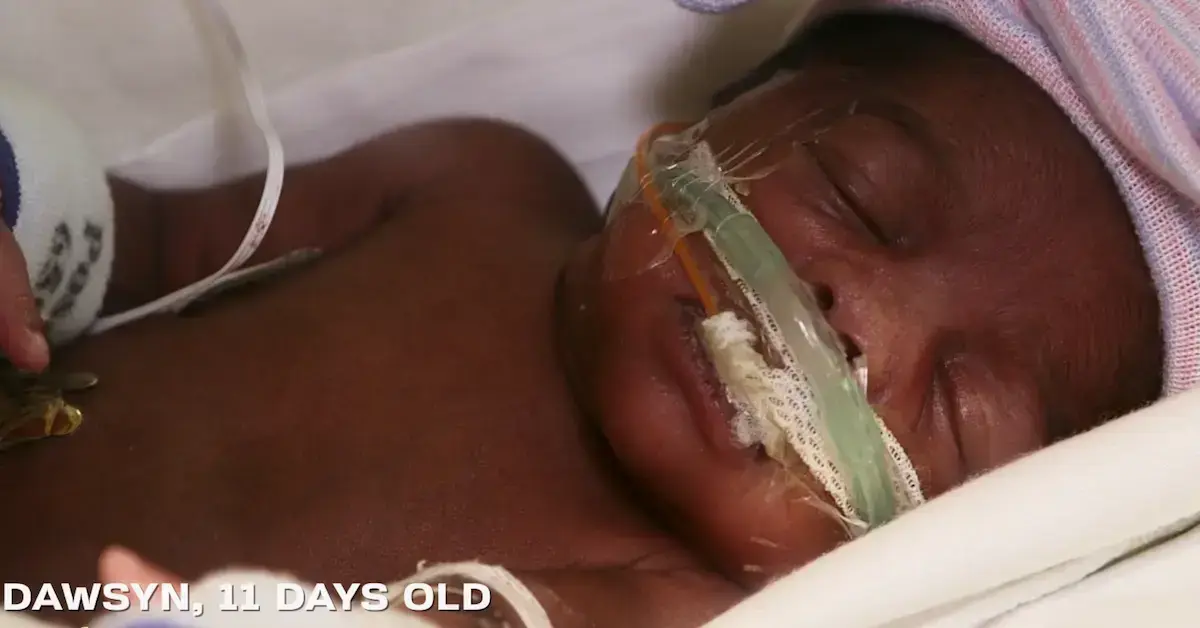 Article continues below advertisement
According to the (CDC), children "who have medical complexity, who have neurologic, genetic, metabolic conditions, or who have congenital heart disease might be at increased risk for severe illness from COVID-19 compared to other children."
Did Dawsyn Derrico die?
A rumor that Dawsyn had died seems to have originated from an "obituary" published on a website called Deaddeath.com. Thankfully, though, Deon has publicly confirmed ahead of the Season 1 finale that Dawsyn is very much alive and well today. (Whew!)
Article continues below advertisement
The Doubling Down with the Derricos teaser shows a clip of Dawsyn in the hospital as her parents are talking about her COVID-19 diagnosis — but hopefully, their baby girl avoided serious complications related to her congenital heart defect.
Watch Doubling Down with the Derricos at 10 p.m. ET on Tuesdays on TLC.