There Are Five Main Suspects in Netflix's D.B. Cooper True Crime Documentary
Netflix's true crime documentary on D.B. Cooper lists some potential suspects, with some compelling evidence as to who the criminal could be.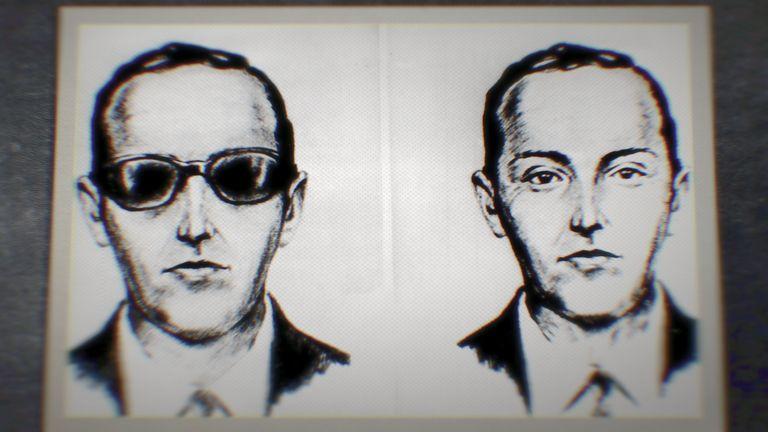 When it comes to streaming true-crime series online, there really isn't a better option than Netflix. The media giant has a laundry list of titles to choose from dealing with all kinds of subject matter. And now, subscribers can watch D.B. Cooper: Where Are You?!, a documentary about the infamous plane hijacker known as D.B. Cooper. The documentary explores a list of potential suspects that point to Cooper's true identity.
Article continues below advertisement
Who are the suspects in Netflix's D.B. Cooper documentary?
First off, D.B. Cooper isn't this criminal's real name. If you aren't familiar with the tale and don't feel like going down a Wikipedia rabbit hole, here's the gist: on Nov. 24, 1971, there was a flight that departed from Portland, Ore.
On that plane, there was a passenger who calmly called a flight attendant over to him. He told her that he had a bomb in his briefcase and that he would set it off if his demands weren't met. Passengers didn't know what was going on and had no idea they were part of a hijacking until the plane landed in Seattle, Wash.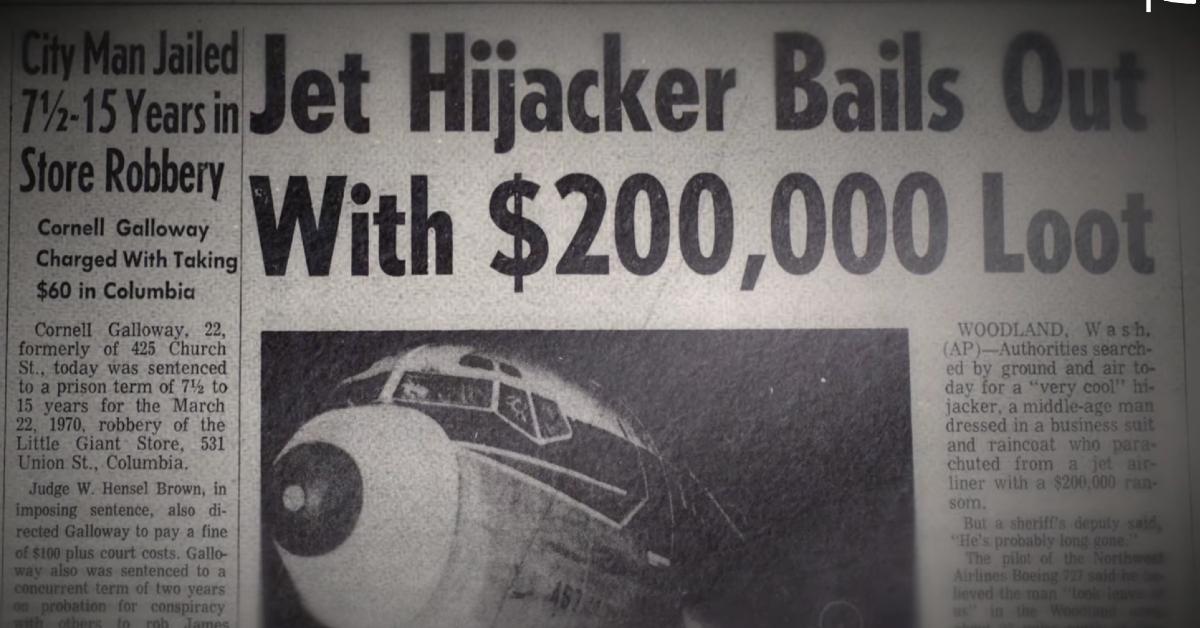 The man dubbed "D.B. Cooper" asked for four parachutes and for the plane to be refueled upon landing, as well as $200,000 cash. Once those demands were met, he told the pilot to charter a flight to Reno, Nev. While mid-flight, Cooper hopped out of the plane with the parachutes and was never found.
So who was this mystery man? The Netflix doc narrows it down to four potential suspects. Let's take a look at each one.
Richard Floyd McCoy Jr.
Richard definitely seems like he fits the bill. He once attempted a plane hijacking on a flight from Newark, N.J. to Los Angeles, Calif. During this particular hijacking attempt, he requested $500,000 and used a hand grenade instead of a briefcase bomb.
When the FBI raided McCoy's home, they discovered skydiving equipment and a typewriter that printed out text similar to the one used in the Cooper hijacking. In June of 1973, he was slapped with an airplane piracy conviction and sentenced to 45 years in prison. He escaped but ultimately died in a shootout with police.
Article continues below advertisement
What's arguably the most compelling piece of evidence is that Richard's mugshot at the time looked a lot like the police sketch authorities used to try and find Cooper. But there are others who also fit the bill.
Article continues below advertisement
Robert Rackstraw
Rackstraw, who passed away in 2019, had a history of plane theft, was involved in CIA operations, and was a military pilot who was discharged in 1971 about five months before the famed Cooper heist. Authors Tom Szollosi and Thomas J. Colbert thought that Rackstraw was Cooper and published their arguments in a 2016 book called The Last Master Outlaw.
Article continues below advertisement
However, the flight attendant saw a photo of Robert and said that he wasn't the man she spoke with on the plane who smelled of bourbon and cigarettes. He perpetually denied being Cooper, even when he was offered $20,000 if he admitted to the crime.
Article continues below advertisement
Duane Weber
While on his deathbed in 1995, Duane Weber told his wife Jo, "I'm Dan Cooper." This was the actual name that the hijacker gave the stewardess, not D.B., which was an error published by newspapers when the incident was first reported. It took Jo a few months to get at what her departed hubby was telling her, and soon, things about his life began to align that led her to believe he was the infamous criminal.
Article continues below advertisement
For instance, he had a knee injury he said he sustained from a plane jump, but there wasn't any concrete evidence folks could scrounge up that connected Duane to the plane incident.
Article continues below advertisement
Sheridan Peterson
Sheridan passed away in January of 2021. He was an ex-Marine and was employed by Boeing, and he was even featured in one of the company's print media campaigns on skydiving, rocking an outfit similar to the one Cooper purportedly wore when he jumped out of the plane to Nevada.
What makes Sheridan such a compelling suspect is the fact that he practiced smokejumping, a specialized form of firefighter training that trains individuals to survive extreme temperatures.
Article continues below advertisement
This practice, coupled with Peterson's history of chasing adrenaline highs, led investigator Eric Ulis to be "98 percent convinced" he was D.B. Cooper. Eric also added that Peterson was actively passionate about human rights issues. He assisted Vietnamese refugees and helped to establish schools in the South at the height of the Civil Rights movement.
And then you've got the police sketch side-by-side with a picture of Sheridan.
Article continues below advertisement
Dick Briggs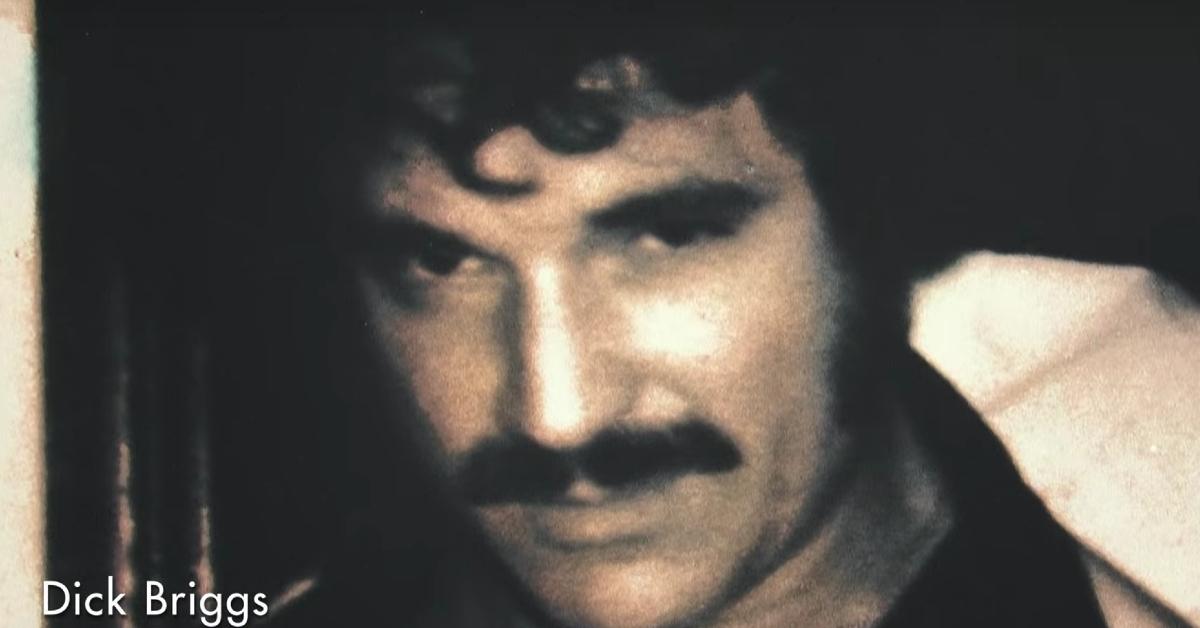 Cocaine dealer Dick Briggs claimed he was D.B. Cooper following the famous plane hijacking. Ron Carlson, who spoke to Briggs at a party, said that the pusherman told a couple at a party where they could go to find some of the money he stashed away.
Article continues below advertisement
A few days later while at a beach, a couple known as the Ingrams ended up finding $7,000 squirreled away. It should be noted that Briggs was caught on the record as lying, however, by claiming he was involved in the Vietnam War and had experience parachuting. He died in Portland, Ore. in 1980 in a car accident authorities believe could've been an intentional murder plot.
Watch D.B. Cooper: Where Are You?! on Netflix now.