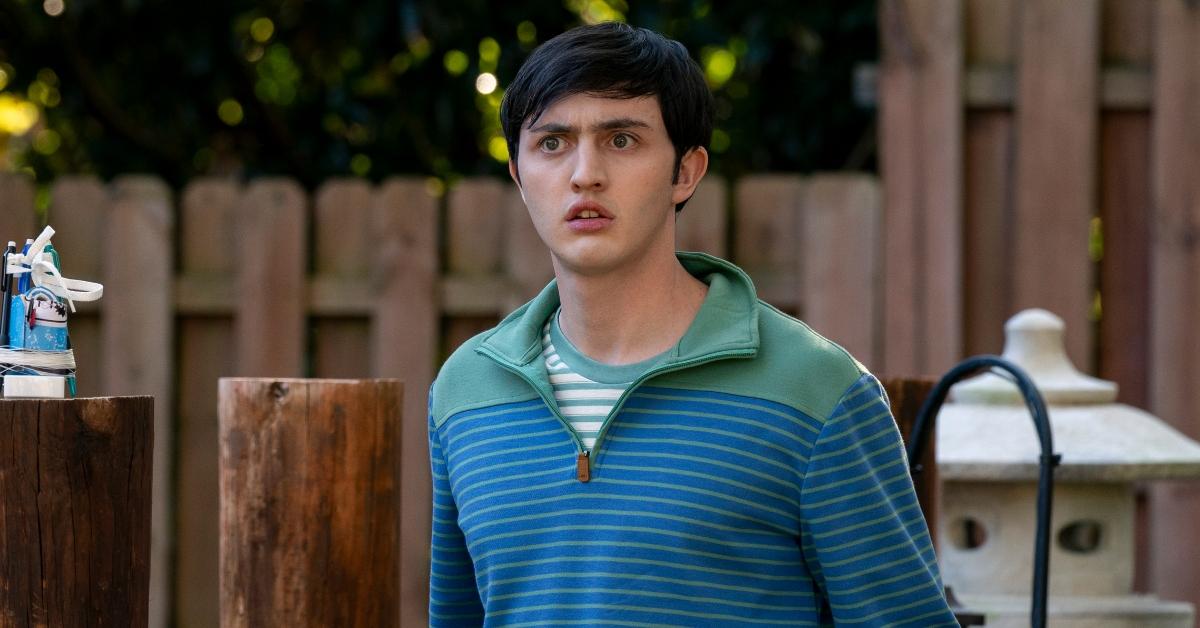 'Cobra Kai' Season 5: Gianni DeCenzo Talks Demetri's Journey, Guest Stars, and More (EXCLUSIVE)
After frenemies Daniel LaRusso and Johnny Lawrence are forced to close their respective dojos — Miyagi-Do and Eagle Fang — due to losing the All-Valley Tournament to Cobra Kai, Season 5 of the hit Netflix series Cobra Kai will follow the duo as they work together to take down their greatest opponent, Terry Silver.
Article continues below advertisement
Ahead of the Season 5 premiere of the Karate Kid spinoff, Distractify spoke exclusively with Gianni DeCenzo who opened up about Demetri's journey since joining Miyagi-Do, possible guest stars, and whether Johnny and Daniel will actually remain friends.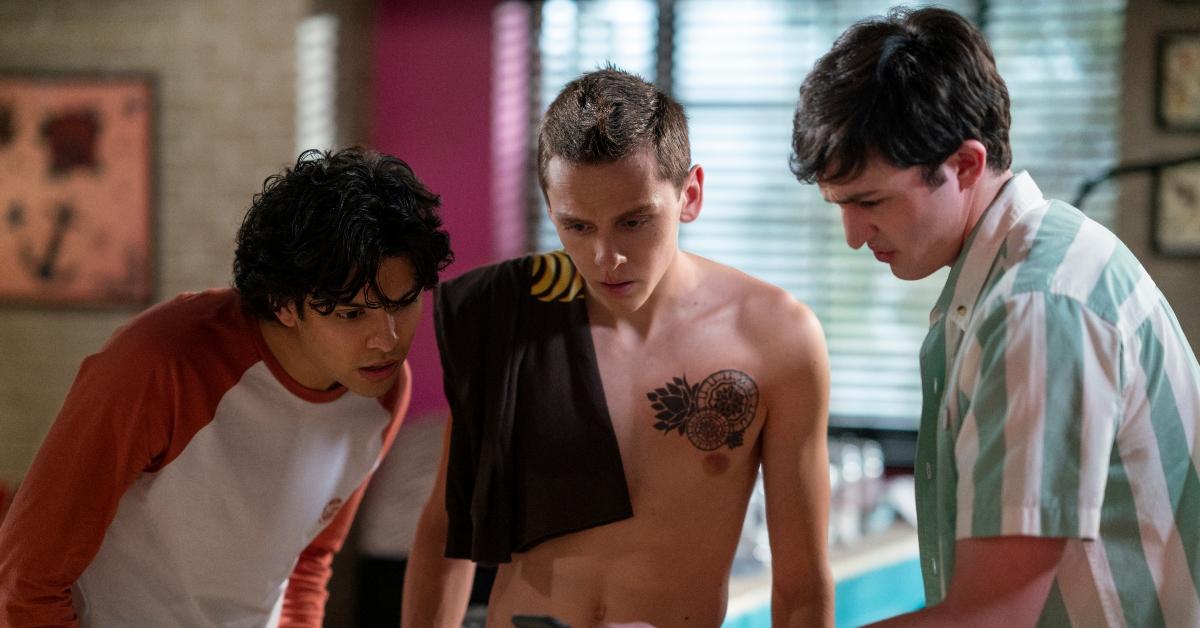 Article continues below advertisement
'Cobra Kai' star Gianni DeCenzo, who plays Demetri, teases Season 5 storylines.
Season 4 of Cobra Kai certainly left fans on several major cliffhangers — Miyagi-Do and Eagle Fang are shutting down, Miguel is running away to Mexico in search of his father, Tori realizes she didn't actually win the All-Valley Tournament, and much more.
Though the previous season finale brought a slew of possible Season 5 storylines, Gianni was careful not to share too much information.
"I have to figure out how to tell you all the exciting things that we have going on in Season 5 without losing my job," the actor laughed. "Honestly, all I can say is ... we're gonna have to see kind of what Daniel and Johnny are gonna do from that point on" following the closing of the dojos.
Adding, "For my character, all I can say is you're gonna want to keep watching. Demetri has had, like, a lot of growth from Season 1 to now."
Article continues below advertisement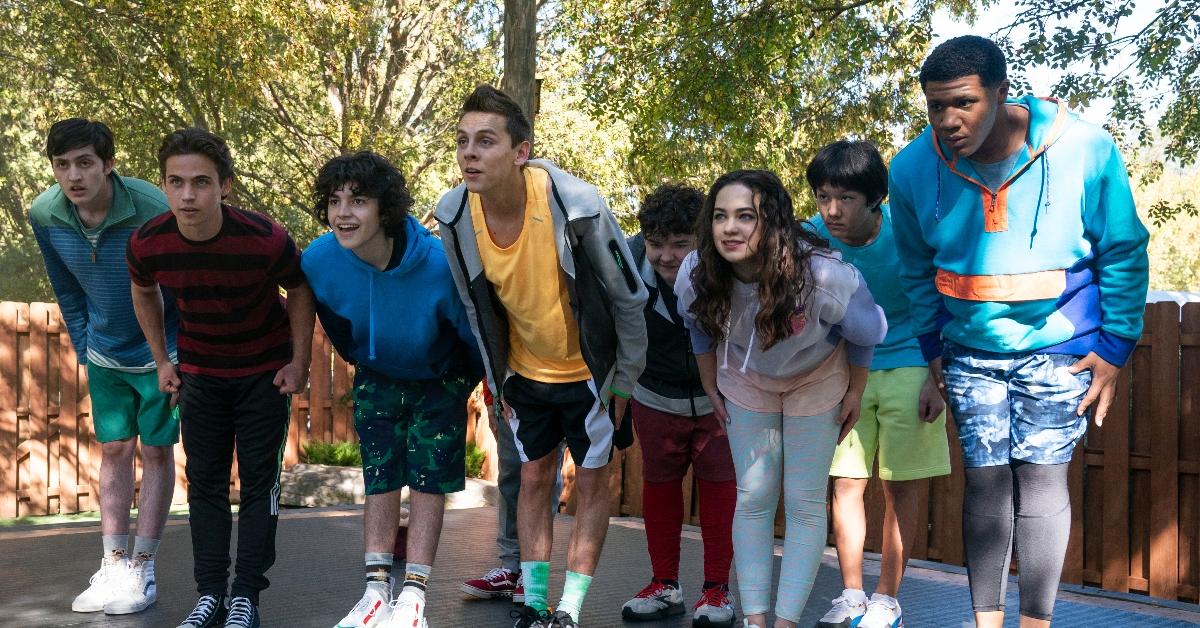 Elaborating on his character's journey, Gianni explained that throughout the past four seasons, Demetri has "realized the importance of this [dojo] community," adding, "He'll do anything it takes to get Miyagi-Do back and running."
With Silver in control and franchising Cobra Kai throughout the valley, Johnny and Daniel must once again put their differences aside and come together to stop their biggest adversary.
Article continues below advertisement
"[They have a] love-hate relationship. I don't know if they'll ever see eye to eye 100 percent of the time," Gianni told us. "But it's kind of cool to see them get along in some ways."
While Gianni definitely promises that there will be some pretty epic fight scenes, the actor also teased the possibility of former Karate Kid stars making guest appearances in Cobra Kai Season 5.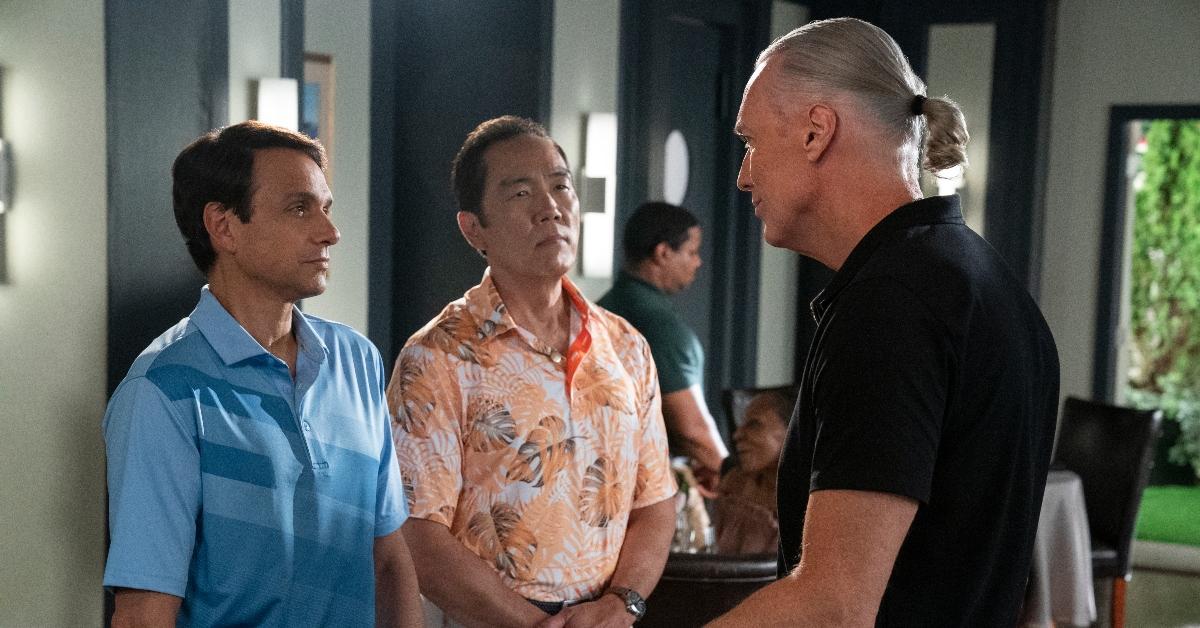 Article continues below advertisement
Gianni DeCenzo teases Season 5 'Cobra Kai' guest stars.
For Karate Kid fans, OG characters from the beloved '80s films have reprised their original roles in Netflix's Cobra Kai such as Thomas Ian Griffith (aka Terry Silver), Yuji Okumoto (aka Okinawan karate master Chozen), and more.
So, it's safe to assume that fans are hoping that another member of The Karate Kid franchise will make an appearance in Season 5.
Hilary Swank, perhaps?
"I do know, but we'll see," Gianni teased. "It's possible. I think, you know, the creators of the show, they love to tie in the original with the new, and I think that's what makes Karate Kid and the Cobra Kai series so great."
"[The creators] don't just try to steal from the originals, they try to like, make it a new story, but combine the original trilogy with the new," he added. "I think that's something that a lot of other [reboots] fail [at]."
Cobra Kai Season 5 premieres on September 9 on Netflix.