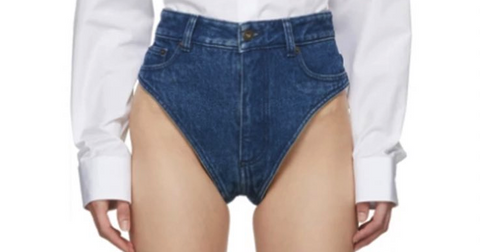 These Denim Panties Cost $315 and the Internet Is Losing It
By Mark Pygas
Denim is as American as apple pie. And the stuff is pretty popular around the world. In a survey Ask Your Target Market found that 20% of respondents said they wear denim pretty much every day.
With denim being such a huge market, fashion brands are always trying to reinvent the classic and come up with the next biggest hit. Whether it's designer duo Ksenia Schnaide, who came up with the bizarre asymmetrical jeans, or the Australian company that came up with denim panties.
Y/Project's Navy Denim Panties, available via Australian shopping site Ssense, cost a cool $315 US. That's some expensive underwear. But to be fair, they do come with pockets, which is more than can be said for most women's apparel.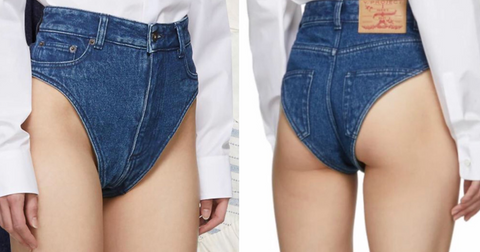 Though if you paid over $300 for something, you're probably not going to hide them.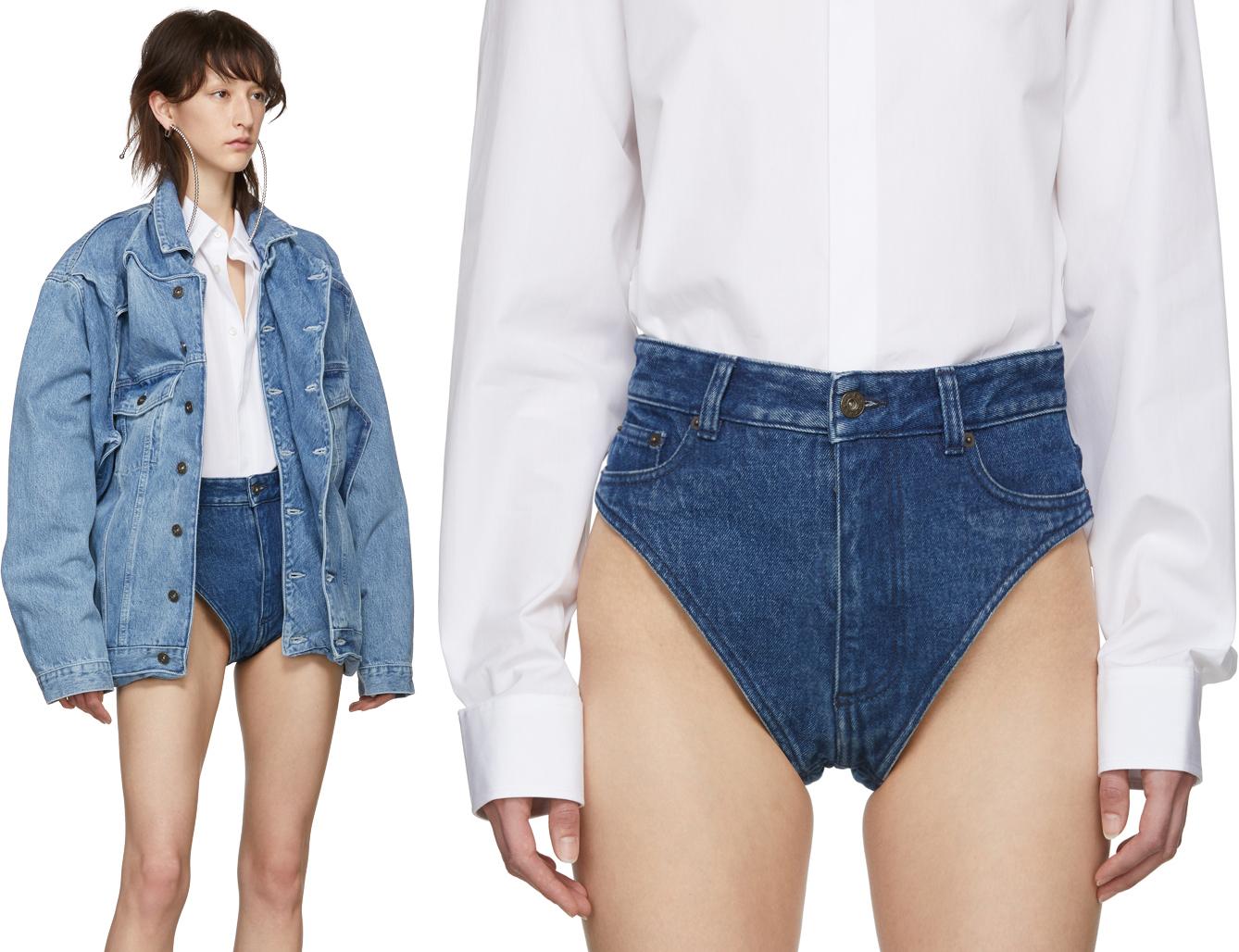 The company's website states that the "brief-style shorts can be worn under or over pants," noting the underwear "doesn't need to stay under there."
Unsurprisingly, social media has had plenty of reactions to what may be the strangest fashion trend of 2019 (so far). "To what occasion can you actually wear denim panties," one person asked rather sensibly. They've even earned themselves the name "janties."
People don't think Satan would even know how to react to this newest creation.
Another user pointed out an issue the creators may not have thought of: "HOW do i feel about $300 denim panties, you ask? well i'll tell you how i feel. utterly and thoroughly chafed."
Other Twitter users seem more interested in the idea: "Cut offs are dead, denim panties all summer 2019."
While another asked: But jeans are already uncomfortable..why on God's good earth would I go and buy underwear made out of denim?"
Another Twitter user pleaded with people: "Please, for the sake of eyes everywhere, do NOT buy these!"
While one commenter added: "Yuck, even I, with no fashion sense whatsoever would say Hell no...a denim adult diaper, no thanks!"
Would you pick up a pair of these?